Working from Home? Tips for Staying Sane & Creating a Stylish Space
Set Up Your Home Office for Maximum Productivity While Working Remotely
Have you, like many others, found yourself suddenly working remotely? While this is a totally normal reality for some, it is a whole new experience for others. We understand that it isn't always easy especially if you're used to commuting to an office to create your magic. So we want to help you make working from home a little less stressful. Here are a few tips to help you create a workplace that is stylish– so you can have a more productive day, and preserve your sanity in the process.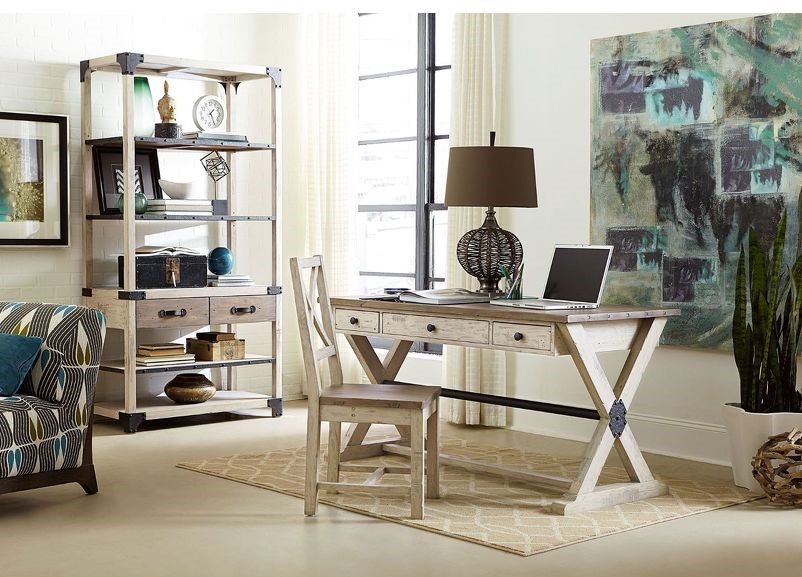 Get organized. Time may be more scarce when working from home, especially if you have children. So make the effort to get organized up front, and it will save you so much time in the day to day. Go through your work space and toss or box up anything you don't need or that can wait until later. Use folders to organize important papers. Organize drawers and shelves, and make sure you have easy access to an outlet. You definitely don't want to be scrambling to plug in right in the middle of a virtual meeting.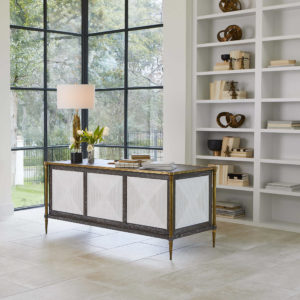 Style the space. Add a plant or some fresh flowers to your work surface. Place a framed photograph on your desk, just like you would at work. Print and frame a favorite quote to hang near your desk. And of course, every work space needs a pretty lamp. Even if that means you have to snag it from another room in your home. Good lighting will help keep you alert, and focused.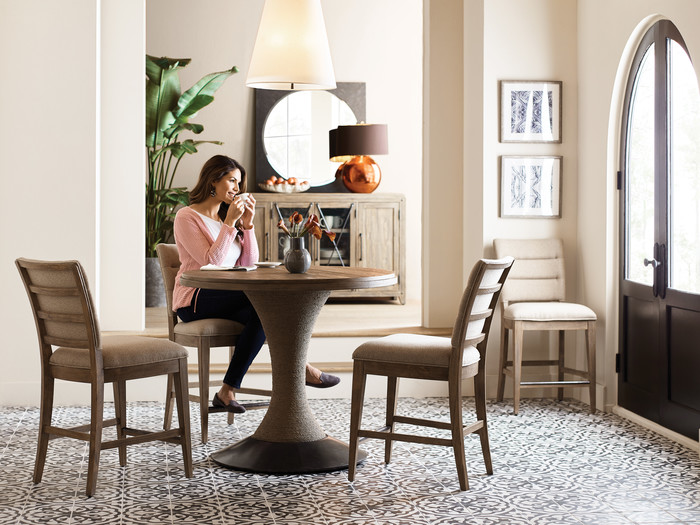 Make it comfortable. Even if you don't have a home office and have to set up in your dining space, you can make the best of it. Switch out the dining chair for another, more comfortable chair in your home. Place a throw or a sweater over the back of it in case you get cold. Open the shades or curtains to let in as much light as possible.
More Work From Home Tips:
Take regular breaks.
Brew some fresh coffee, and give yourself a few minutes to enjoy it.
Get dressed. Okay, maybe you don't need to be in full office attire, but getting dressed gives you more of a sense of purpose than staying in your bathrobe all day. It will also help encourage productivity.
Schedule time to check in with friends. This one is twofold. Staying connected with others is important so you don't feel isolated. You'll also be less likely to encounter random interruptions throughout the day if you schedule your phone calls and interactions.
Whether you've always worked from home or it's a temporary situation, we hope you find these tips helpful and inspiring. Just remember, an organized space is so much more efficient, and a stylish home office makes working remotely so much more fun.