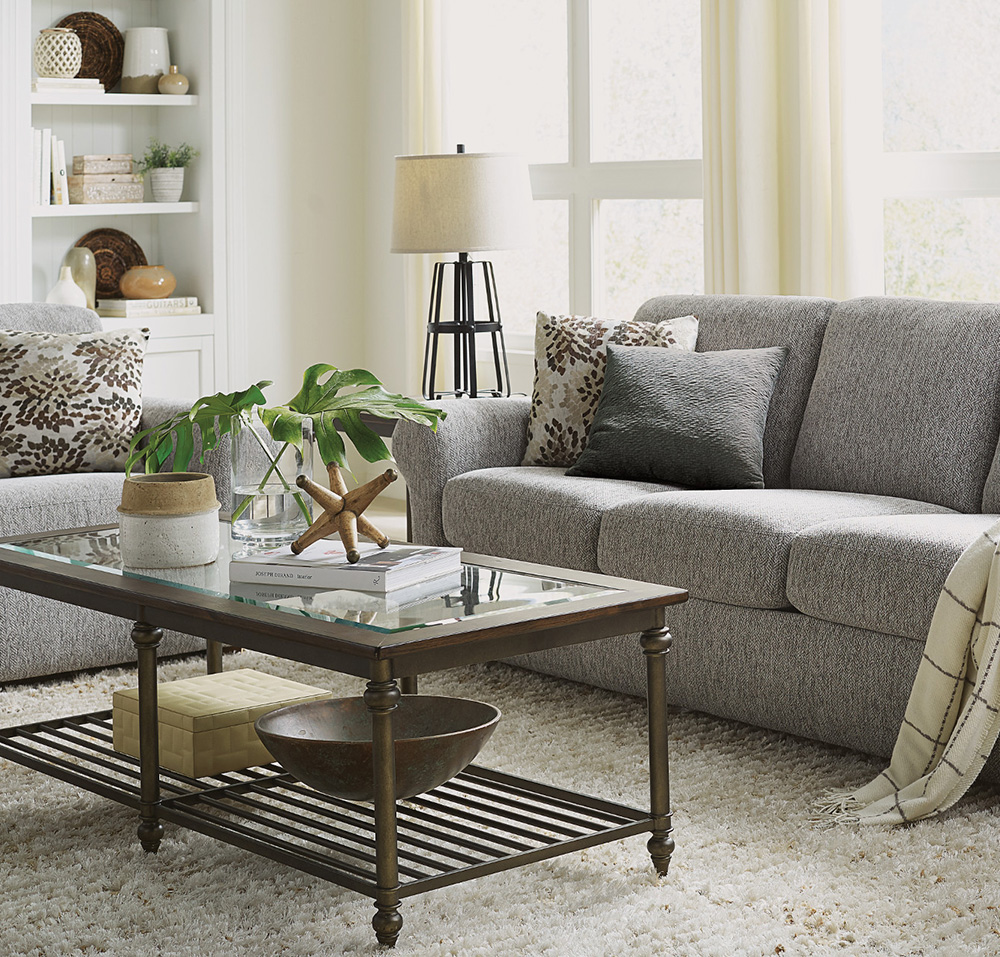 Chattanooga Flexsteel Furniture
Flexsteel is one of the most popular brands in our Chattanooga showroom, offering some of the highest quality furniture on the market. Their products are so durable that many of the early Flexsteel pieces are still in antique markets and auctions around the country. Their standard of excellence has kept them in business for 120 years.
As with many of our products, you will find our Flexsteel offerings can be customized to create your dream look. Our Interior Design Center can help you select the right upholstery, shape, and size pieces to give your room a cohesive style full of personality. With Flexsteel you can be confident that your home is filled with sturdy, well-designed, and beautiful furniture that will stand the test of time.