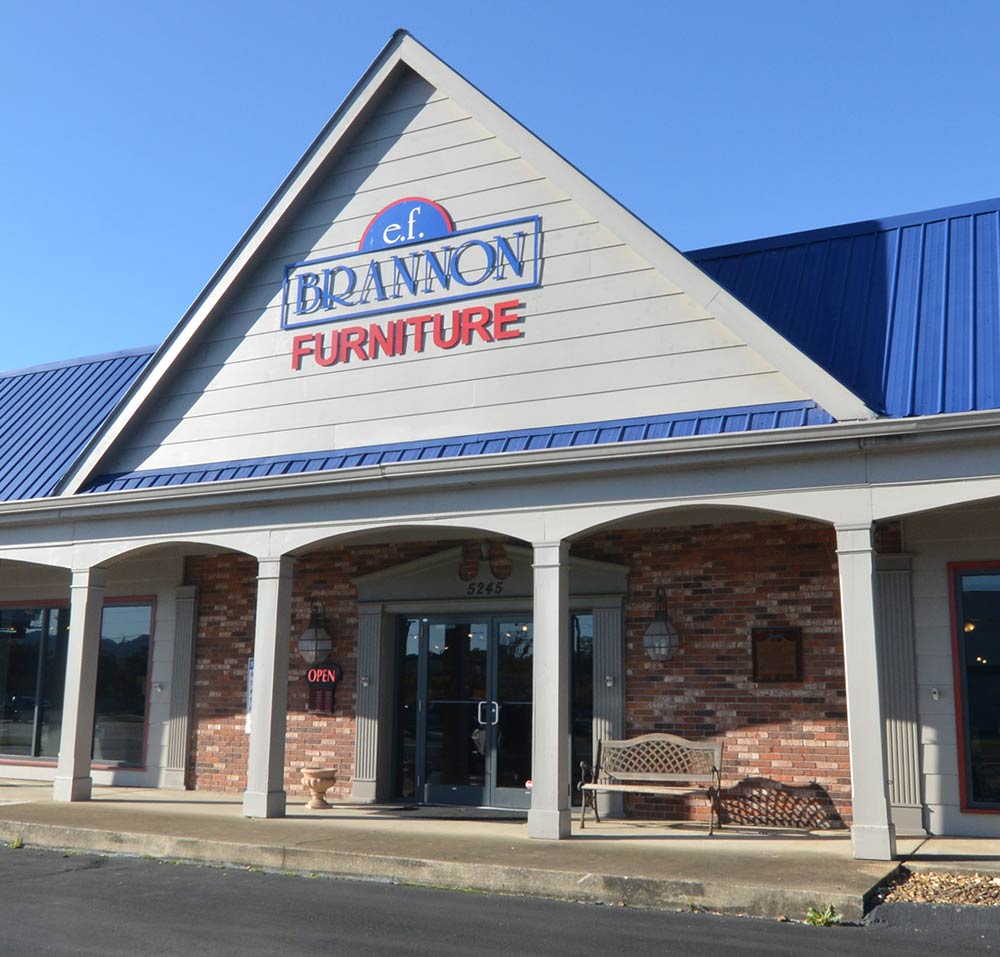 Amazing Style Meets Comfort and Function at EF Brannon Furniture Stores Near Soddy Daisy TN
At E.F. Brannon, we believe you deserve the very best.
EF Brannon, a furniture store near Soddy Daisy TN, carries the top furniture brands from Kincaid and Uttermost to Flexsteel and Hammary. EF Brannon offers up a 20,000-square foot showroom with a selection of furniture unsurpassed locally, as well as a 25-year reputation for unbeatable quality, personalized service, and a neighborhood feel you'll love for your shopping experience. We're also the area's largest seller of solid wood living room and dining room furniture from manufacturers you can trust for the best quality around.
Need a little interior design help? Work with our team of designers who provide free design direction for those who need some inspiration for updating their spaces. And when you order from us, you can expect our floor stock to ship within two days!
Update your Soddy Daisy TN home interiors today with the best styles from EF Brannon.