Furniture to Help You Work from Home in Style
Now more than ever people are finding themselves working from home. If you're one of those people, and you're using a makeshift workspace, it's time to think about making an investment in home office furniture. When you have a designated area to work, that's organized and beautiful, you will be more inspired and productive. Check out these stylish home office pieces that will inspire your best work yet.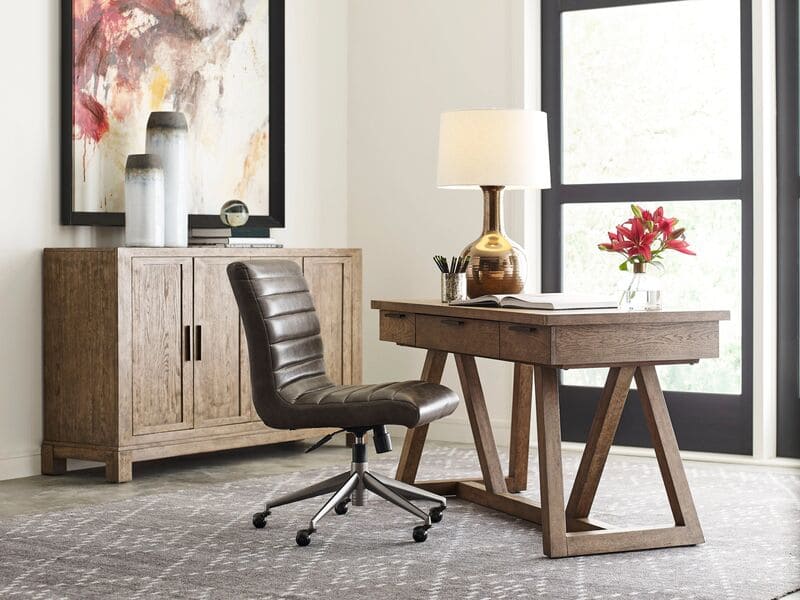 The Skyline collection has a unique architectural quality. A great choice if it's going to be visible from other areas. Pair it with a comfortable and sleek chair in leather for a high contrast look. Finish with statement-making artwork and stylish lighting.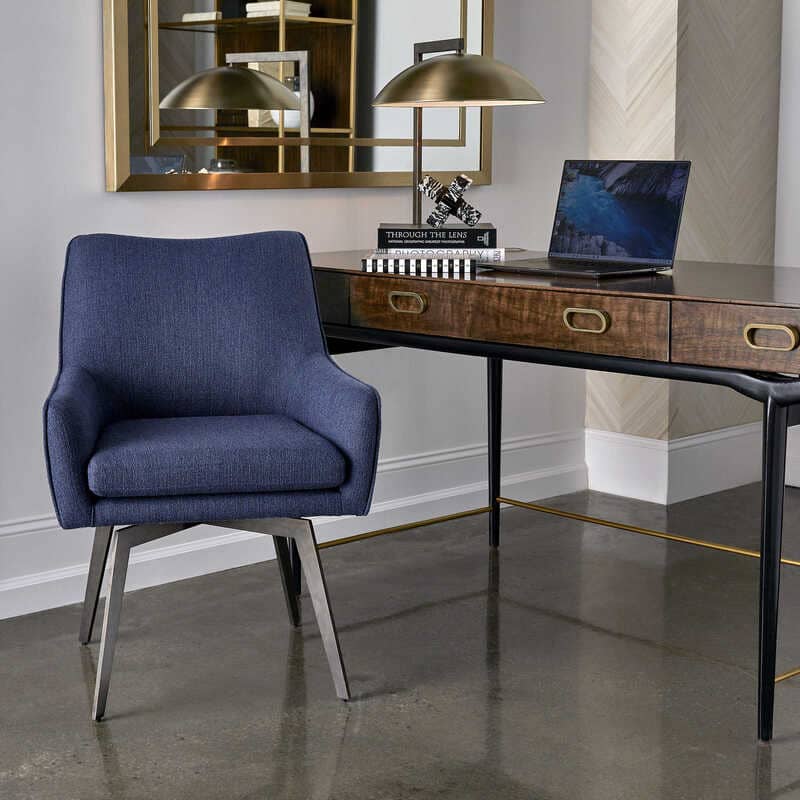 The Glide desk and Let's Twist chair is a combo that's perfect for the contemporary home. This beautiful chair has a swivel base that takes comfort to another level. These home office pieces deliver style you'll appreciate even when you aren't working.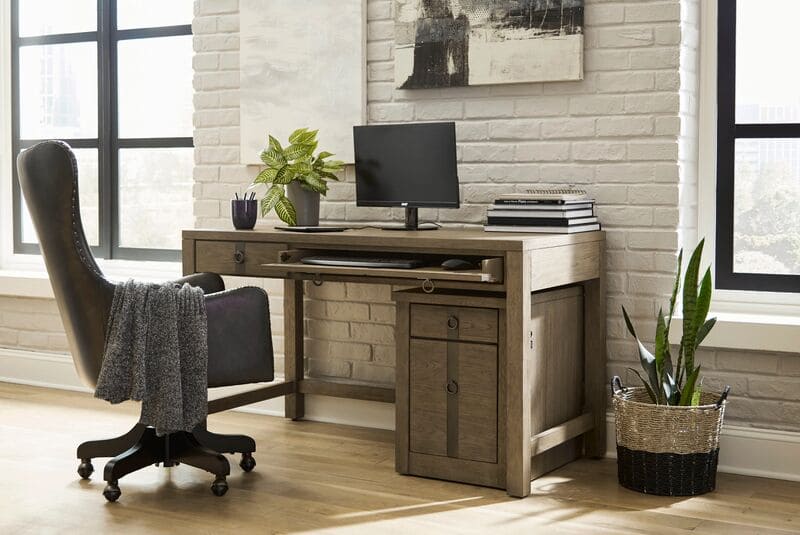 Fill your workspace with things that inspire you such as a cozy blanket, plenty of plants and pieces that keep you organized. The Maya office collection features a file cabinet that slides underneath the coordinating desk. It's the perfect way to keep your workspace tidy and important documents within each.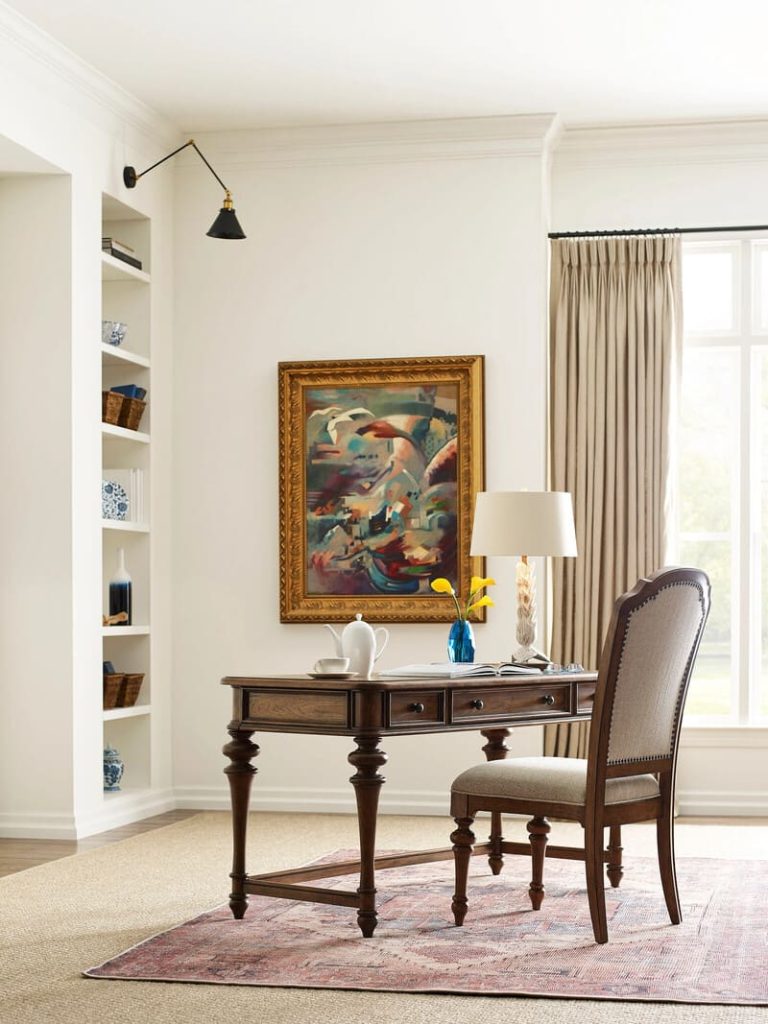 The Berkshire desk is perfect for homes with traditional style. Turned legs and pretty details make this one a piece that will flow beautifully with the rest of your home. Pair with an accent chair and layer in a rug for a workspace that's as stylish as it is functional.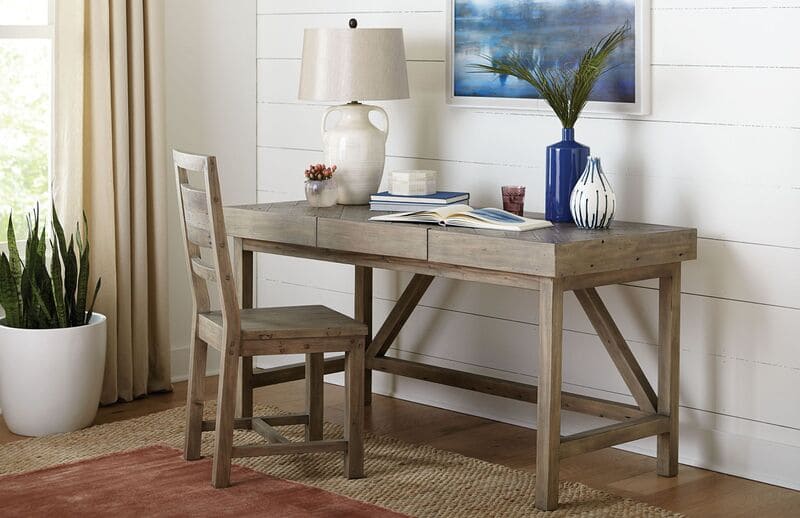 For the modern rustic home, the Reclamation Place collection is a beautiful addition. This desk features a herringbone-patterned top making it so much more than a piece of office furniture. If you don't have an extra room to dedicate to a home office this desk is stylish enough to tuck into the corner of your living room or bedroom.
Your home office doesn't have to be all business. Make it as stylish as the rest of your home by investing in pieces that are pretty and functional and it will inspire maximum productivity.