Five Ways to Use Swivel Chairs
Let's talk about swivel chairs. A swivel chair is one of those pieces that can instantly make a room more functional. Even better, that functionality will make it so much more comfortable. In other words, the swivel chair can be a real game changer for a space that just isn't quite right. Plus, with so many beautiful options you're sure to find a swivel chair for every design style. Here are five ways to use swivel chairs to help you make the most of every room in your home.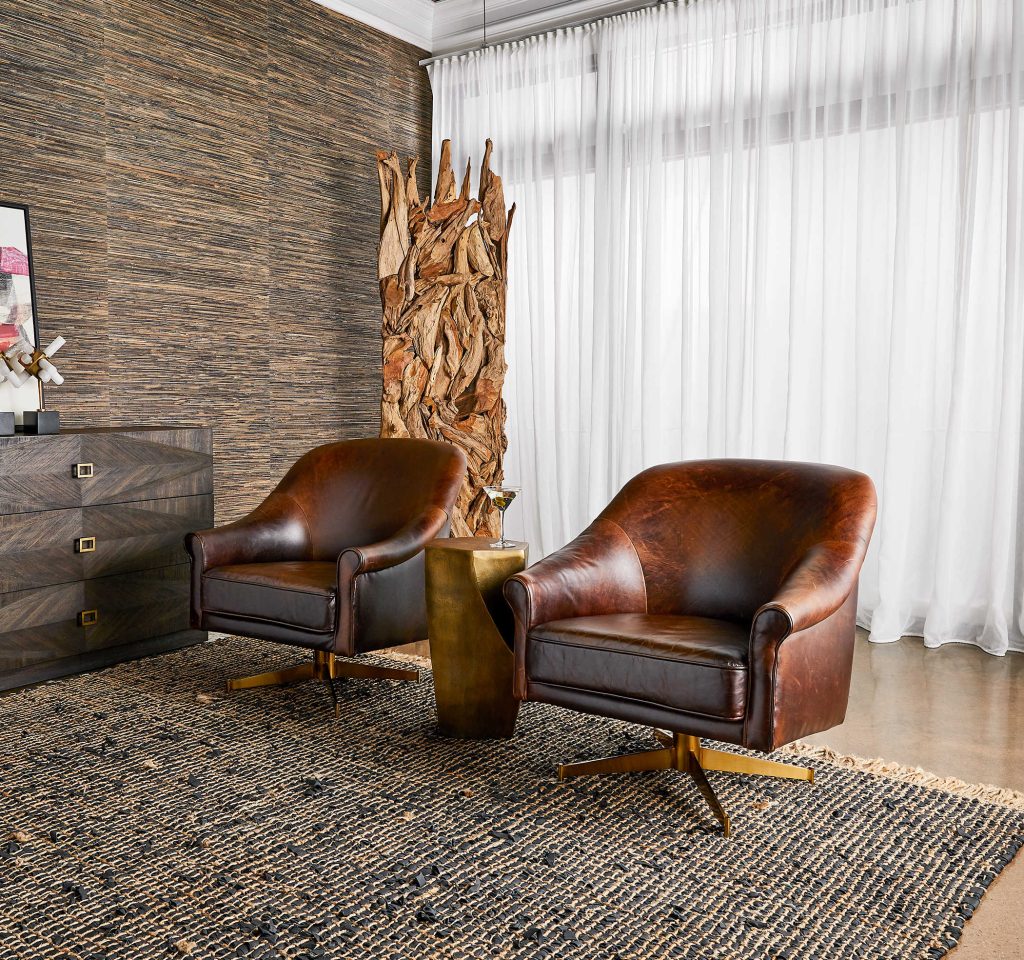 1. Replace your love seat to shake up the seating in your living room. A pair of swivel chairs adds symmetry and provides an opportunity to layer in another texture, such as this rich leather on the Ellington chair. The best part? There are so many more possibilities for furniture arrangement.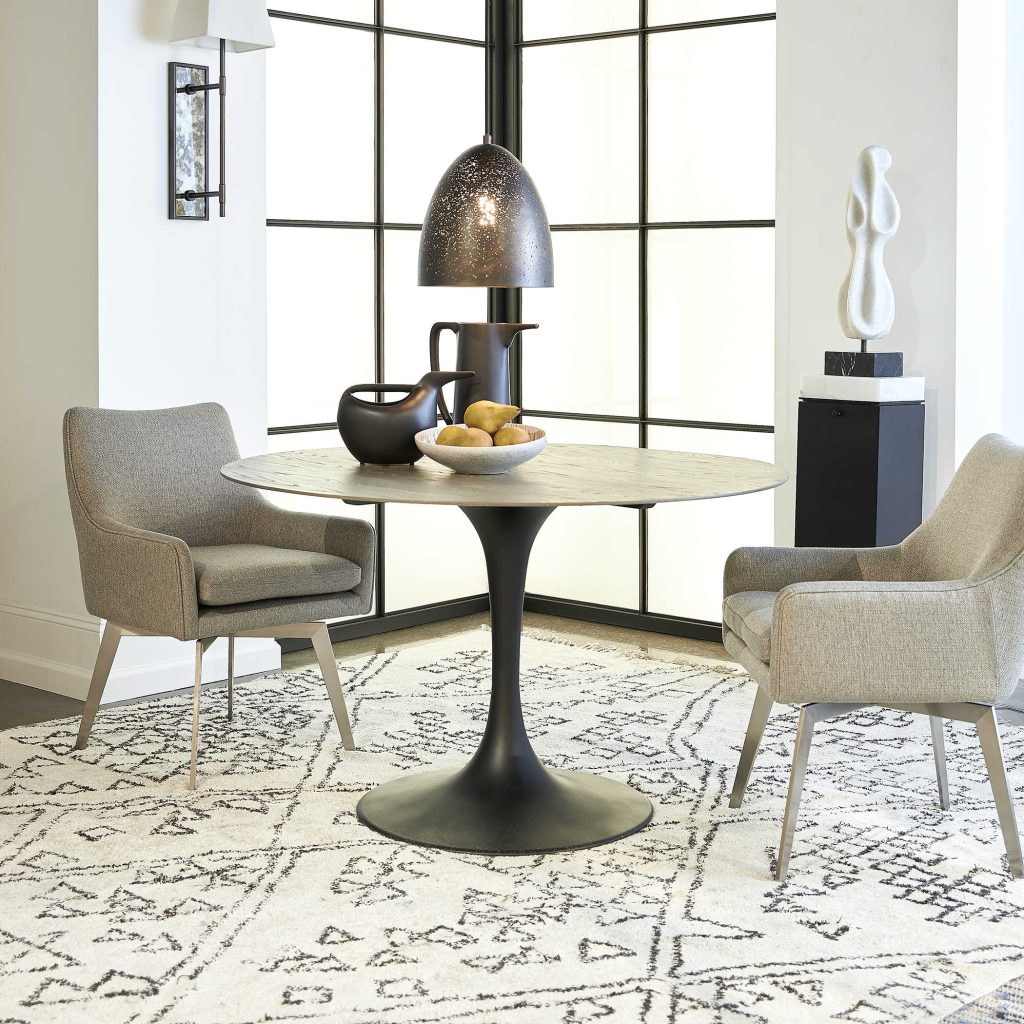 2. Add swivel chairs to your dining space and it will quickly become your favorite place to eat. Swivel chairs like the Let's Twist chairs can create a more comfortable dining experience. Try these gorgeous chairs in your open floor plan dining area and say goodbye to craning your neck and sitting at awkward angles.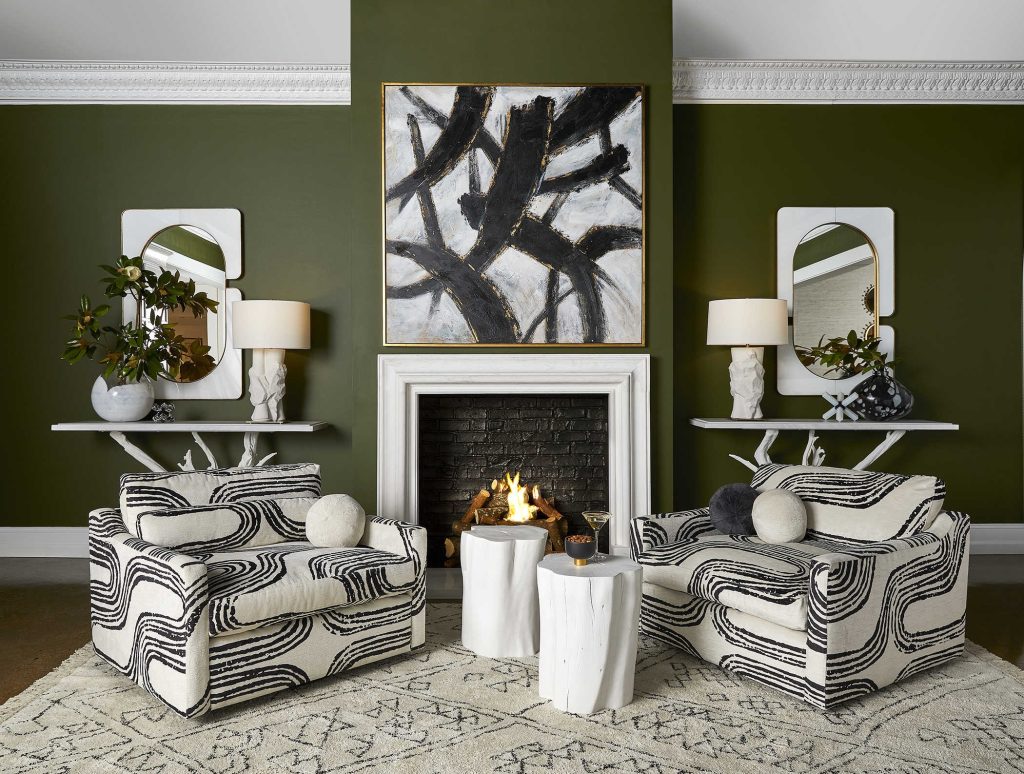 3. Use swivel chairs to flank the fireplace. What's better than relaxing in a comfortable chair next to a roaring fire? The Daytona is a chair-and-a-half making it roomy enough to curl up and get comfortable. Place one on either side of a fireplace and you'll be able to watch the fire or turn to join the conversation with ease.
4. Create a reading nook. A plush swivel chair with a high back, like the Drift, is a dreamy way to relax. Tuck it into a corner of your home and be sure to add a table to hold your favorite drink. Up the comfort level with an ottoman for those days when you just can't put that book down.
5. Create a conversation area. If you have an awkward or unused space in your living room then add a pair of pretty swivel chairs and a small console table to top with a lamp and artwork. This is a formula for instant style and it adds a whole other seating area to your living room. Small in scale but big on style, the Crue chair is the perfect fit for small spaces.
Your home should be comfortable, functional and beautiful. Make it happen with the perfect swivel chairs. You can shop our showroom for all these options and more.