How to Decorate Around a Fireplace
Chattanooga Home Accessories for Just the Right Touch
The architectural features of your home should be showcased. One feature in particular that's often overlooked when decorating is the fireplace. Don't let it be a stand-alone feature of the room and don't allow it to get lost in the overall design of the space. Use this feature of your home along with some key design elements to take your fireplace from functional to being one of the most stylish spaces in your home. If you're struggling with how to decorate this often overlooked space then keep reading to discover some simple but mighty ways to decorate around a fireplace.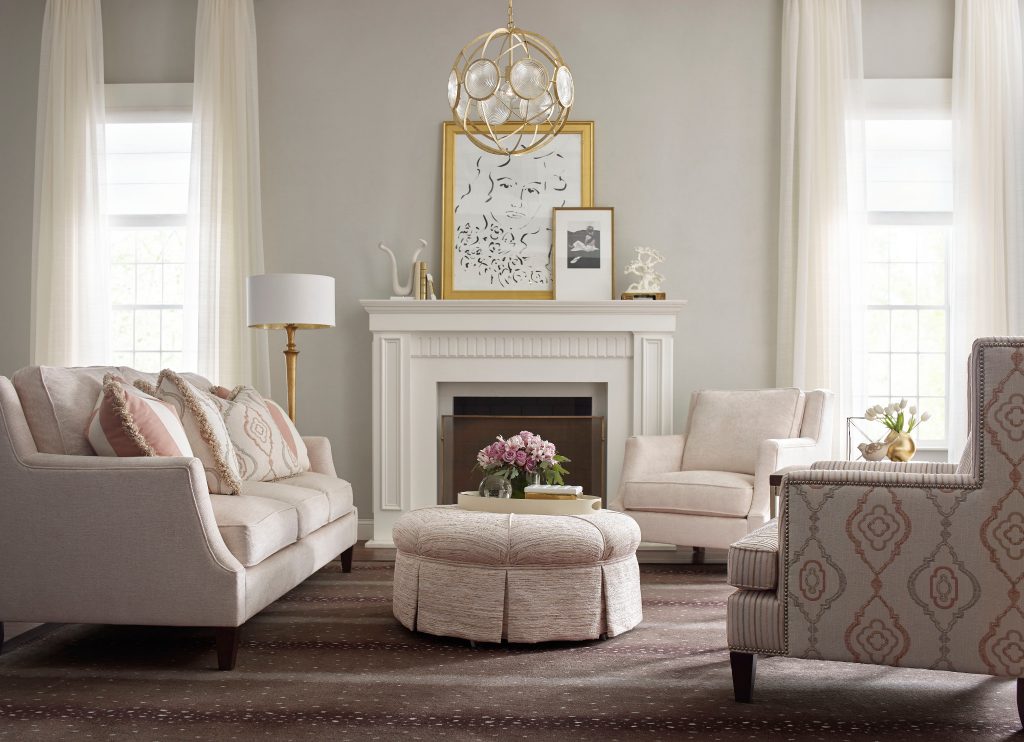 Make this space a focal point with artwork. Think beyond a typical mirror and add a unique or unexpected painting. Choose artwork that's a contrast to the rest of the space to let it stand out.
Next, add some pretty decor but keep it to a minimum. Layer in one or two smaller pieces of leaning artwork then add a sculptural item for interest.
Where space allows consider installing built-in cabinets or a pair of pretty étagères on either side of the fireplace. It creates symmetry in the space and provides additional storage as well as a place to display collected pieces, books and other pretty items.
Add seating on at least one side of the fireplace. The upholstery adds texture and softens the look of brick or stone. Swivel chairs are often a go-to in front of a fireplace because they're so functional. Choose one with an interesting shape or a fabric with a rich texture to add dimension.
Don't forget the light. If there are windows next to the fireplace then diffuse the light with some pretty panels. If the space is in need of extra light then consider installing sconce lights on either side to frame the artwork and add a cozy feel.
Get the look!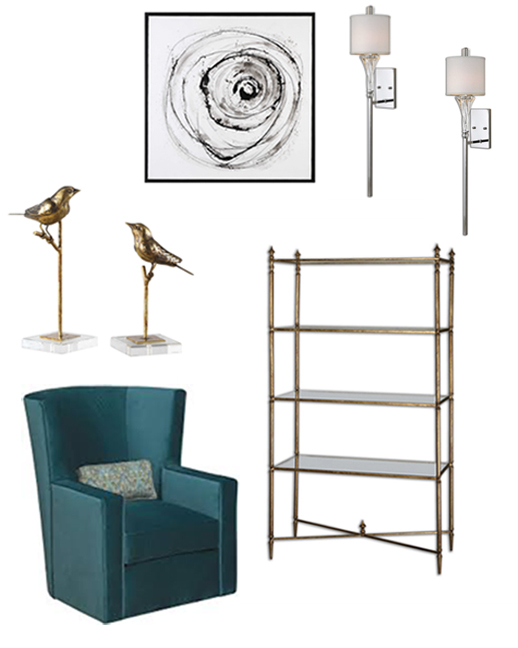 artwork / lighting / sculptures / chair / étagère
Don't let your fireplace be a forgotten space in your home. Try implementing these elements to update the look of your fireplace and give it the style it deserves. Get the look by shopping our showroom! While you're there be sure to ask about our interior design services and get decorating advice customized to you and your home.