Easy Ways to Add Texture to Any Space
Accent Decor To Add Texture
Texture is a must-have if you want a home with a beautifully layered look. It adds depth and creates interest. Texture comes in many forms and there are so many ways to layer it into your home. With just a few of the right accent decor pieces, you can take your home from one dimensional to showroom beautiful. Here are some of our favorite ways to add pretty texture and major style to your home.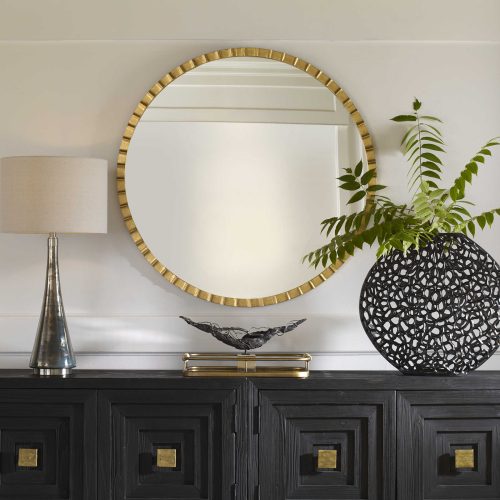 Mirrors are a necessity and when chosen carefully they're a great solution for adding texture. This round mirror has a raised edge in a subtle gold finish making it a beautiful addition to any space. Hang the Dandridge mirror over a hallway console or in a guest bathroom for a pretty modern look with a welcome texture.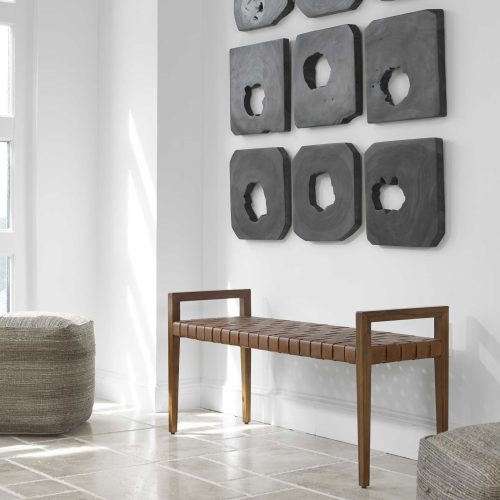 Leather is always a good idea but especially when it comes to texture. Leather has such a unique look and feel and the Plait bench has loads of character. This braided leather bench is a stylish touch to an entry or at the foot of a bed. Turn the texture up a notch more by adding pillows or a pretty throw.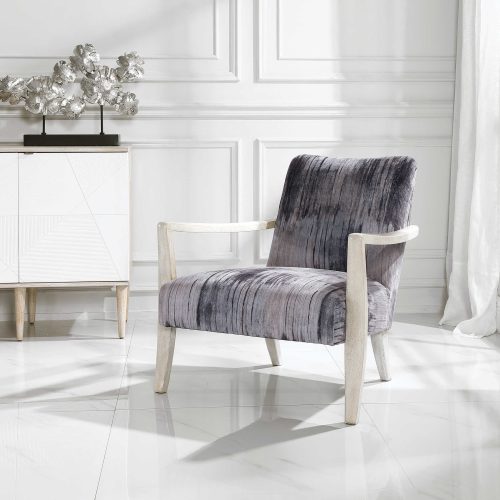 Add texture with weighty fabrics. A heavy fabric with visible texture is the perfect way to create dimension in a neutral space. The Watercolor accent chair is draped in chenille for an amazing look and super soft feel. Pair this chair with a grey sofa for some depth in your living room and a texture you can see and feel.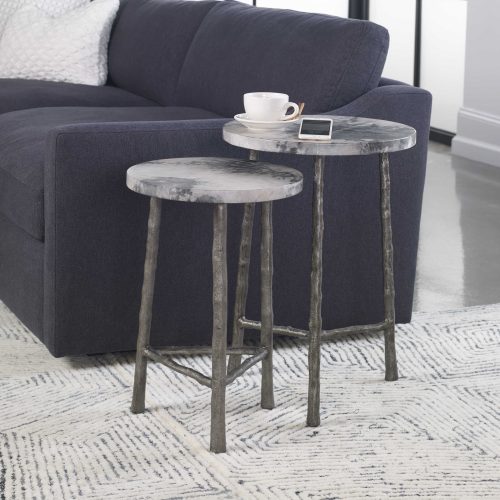 Incorporate hard textures. We often think of plush pillows and soft throws when we think about decorating with texture but it actually comes in many forms. Marble and iron are a beautiful contrast to all those soft textures like plush rugs and throws. It's the contrast that creates the interest, so be sure to incorporate pieces like the Evie accent tables even if only in small doses.
Grainy wood speaks volumes. Handcrafted from natural teak the Teegan coffee table has some incredible texture and amazing details. Sure to be a statement piece in your living room this coffee table is an easy choice. It's the perfect companion to a neutral sectional and a great example of furniture as artwork.
There's no reason to leave this important and beautiful element out of your home with all these easy-to-add accent decor pieces. Use texture to add some dimension and style to your home. Shop our EF Brannon Chattanooga showroom for all these looks and so many more.