Unique Coffee Tables for a Major Style Upgrade
Transform Your Chattanooga Living Room with Styles from EF Brannon
Let's talk about coffee tables. A coffee table has to do so many things– provide a space for all your things like books and decor, serve as a resting spot for your feet occasionally and sometimes, if we're being honest, serve as a dining table. It also needs to be a compliment to the sofa as well as the overall space. It's definitely a necessity but that doesn't mean it has to be basic. Check out these seriously stylish coffee tables to give your Chattanooga living room a major style upgrade.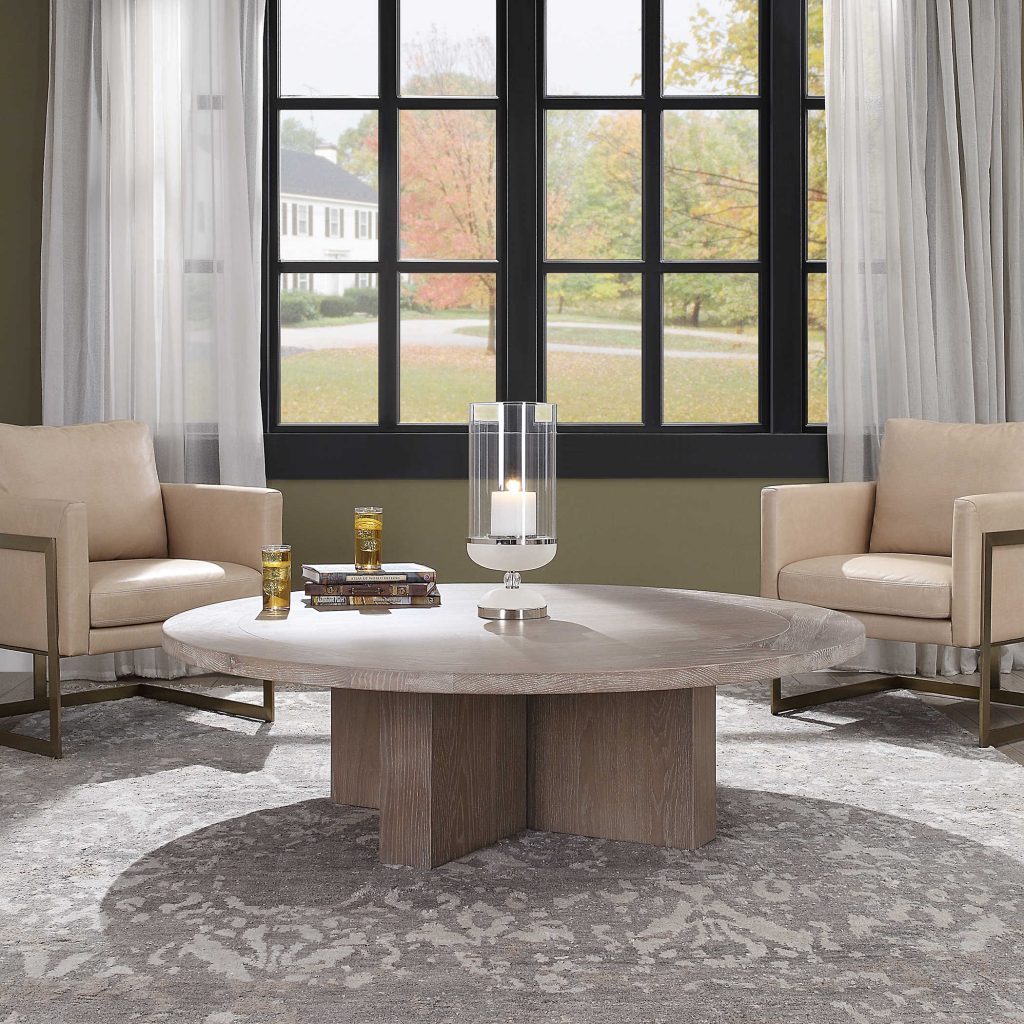 Style doesn't have to be complicated. This simple table has a bold look thanks to the structural design. Blocky pieces of wood formed into a pretty round piece of furniture creates an interesting look.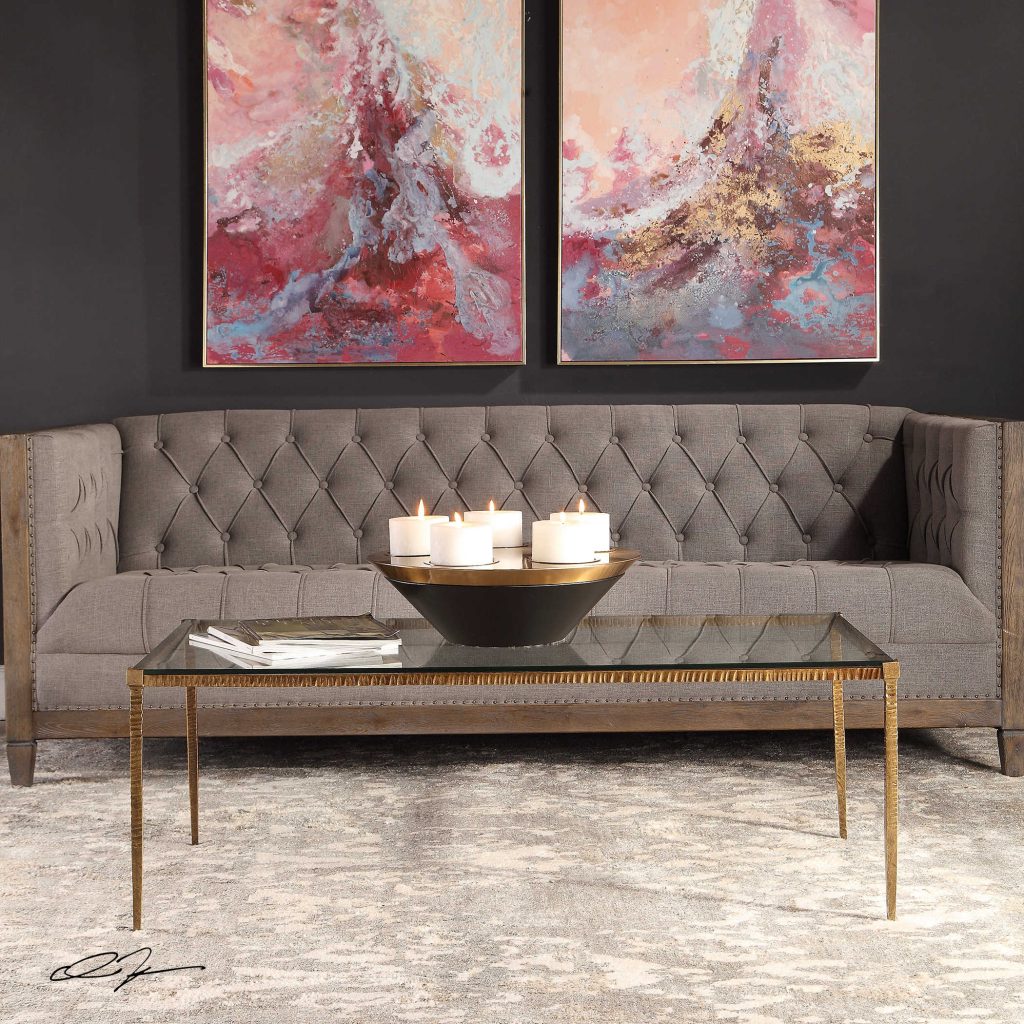 We love to use a glass coffee table when you need to create visual space. But we wouldn't even need a reason to use the Severn table. It's striking style is reason enough. Sleek, elegant and with just the right amount of texture this is the perfect piece to add some quiet drama to your Chattanooga living room.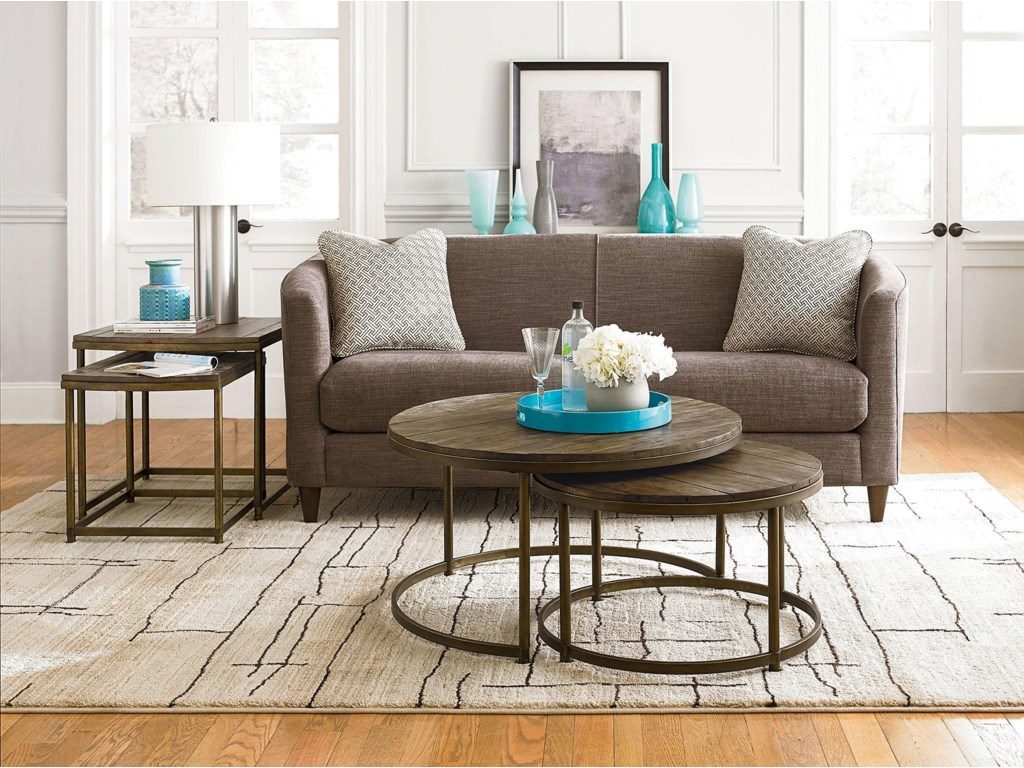 Nesting tables are always a good idea. They're so functional, they're easy to move around and they are anything but ordinary. These have a modern farmhouse quality thanks to the planked tops yet the metal base makes them dressy enough to use in more traditional spaces.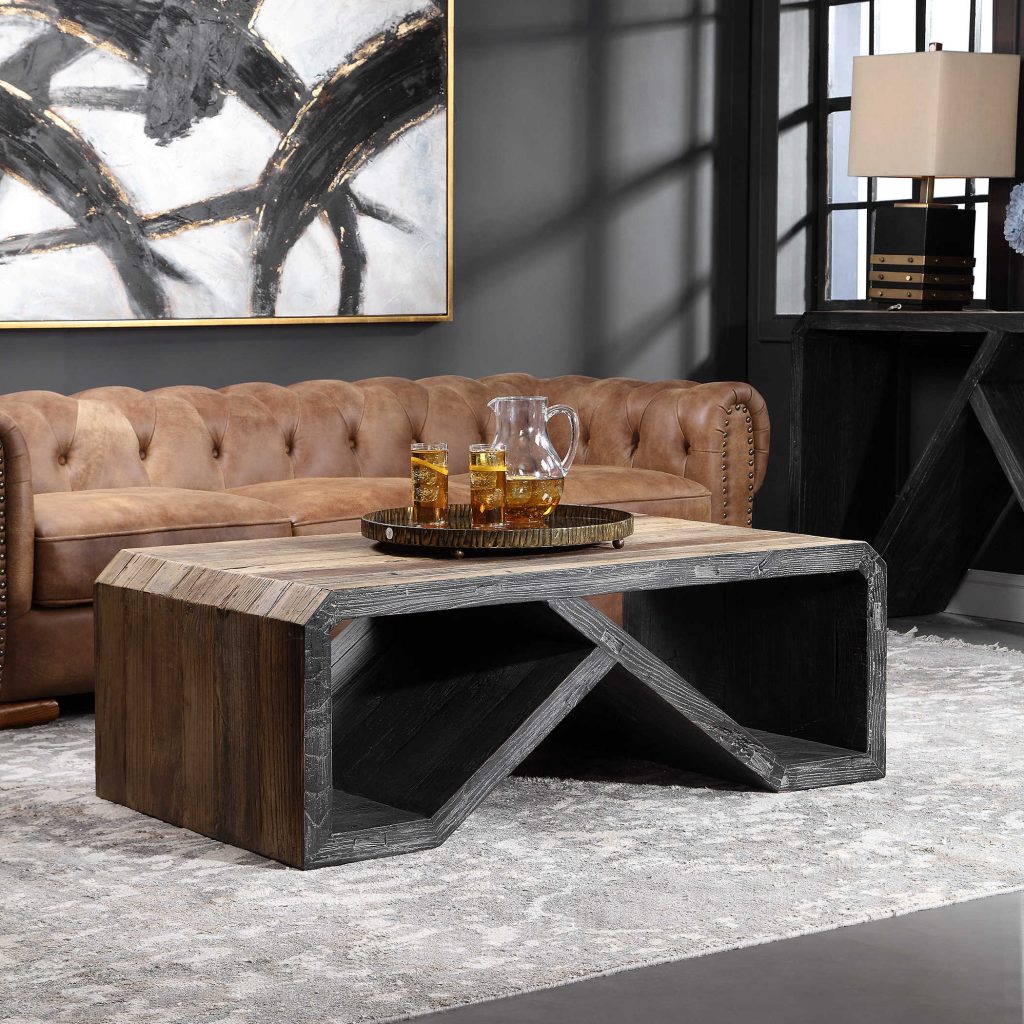 Okay, so let's say you want to just go for it. The Rudyard table has a cool and unusual shape. It's definitely a statement piece and for sure a conversation starter. Pair it with a sofa that's a classic, such as a chesterfield, for a designer look.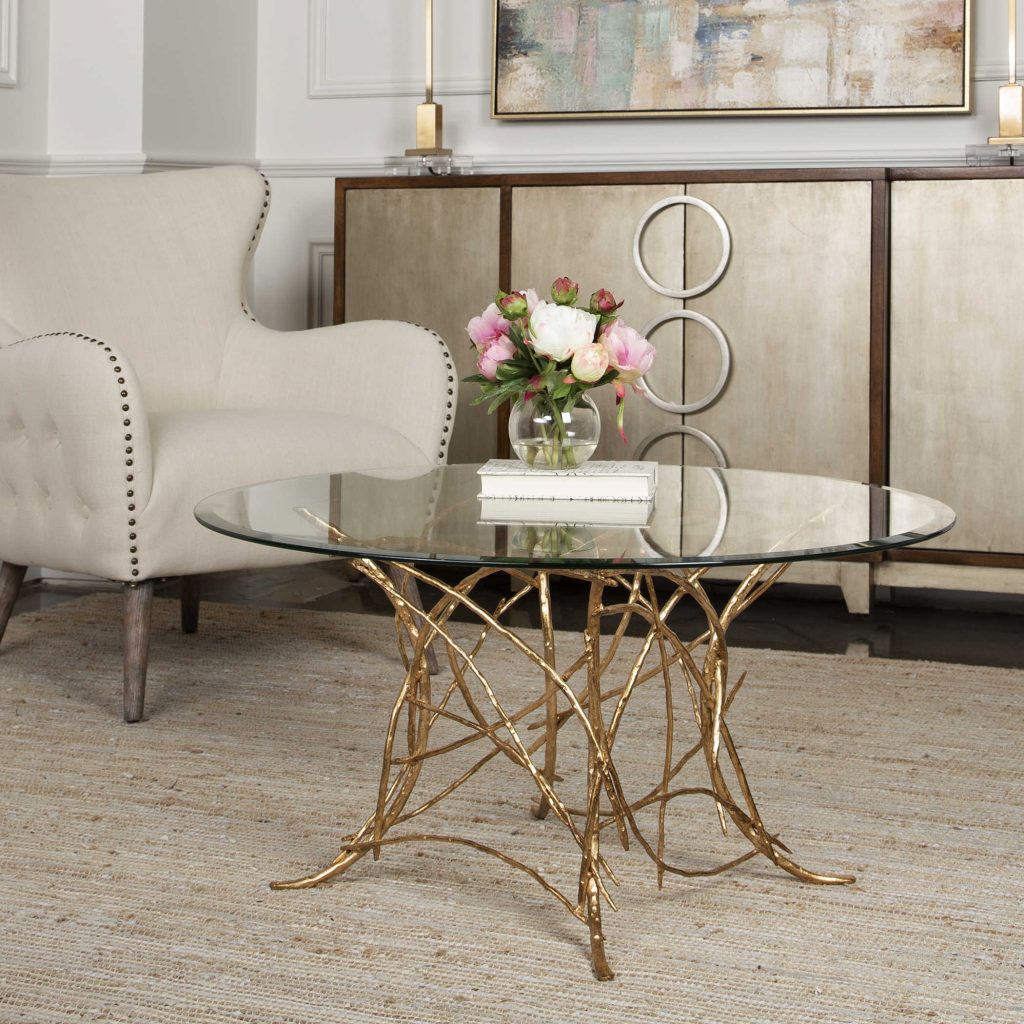 Finally, we couldn't tell you about statement-making coffee tables without telling you about this one. More than just a table the Amoret is a work of art. Delicate and intricate this gorgeous table is a showstopper.
Don't settle for an ordinary coffee table. Take a design risk with one of these fun and unique looks. Shop our showroom for these styles and so much more.