Update Your Chattanooga Living Room
Four Ways to Decorate with a White Sofa
Who doesn't love a white sofa? It has such a fresh and clean look, and there are so many different ways to style it up perfectly in your Chattanooga living room. And thanks to the growing availability of performance fabrics, such as Revolution and Sunbrella, there's nothing to fear since they're so easy to clean. White sofas are one of our most popular requests when creating custom design work so we thought it would be fun to share four different ways to style them.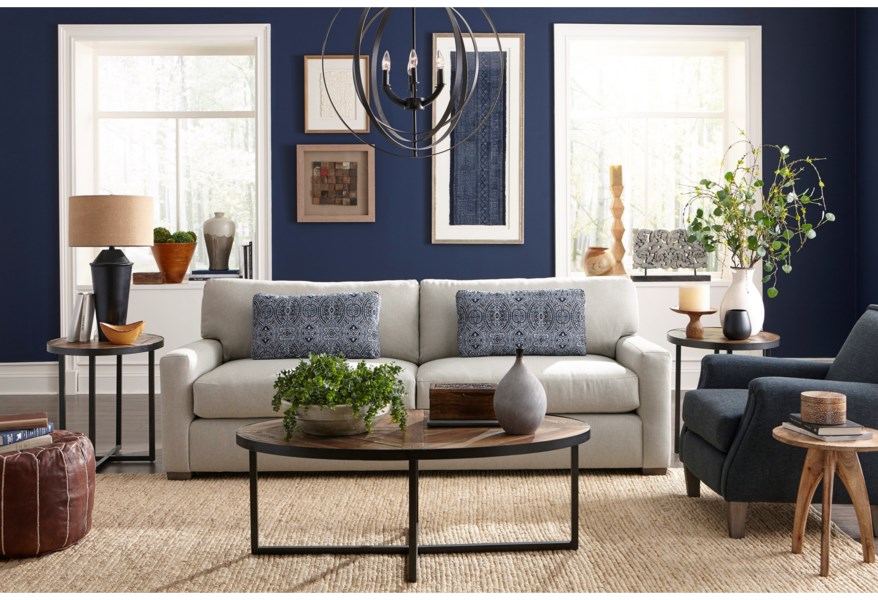 1. High Contrast. Want to make a statement in your home? There's nothing that makes an impact quite like a white sofa against a dark and moody wall. Neutral accessories and organic textures keep it airy yet the space still has depth.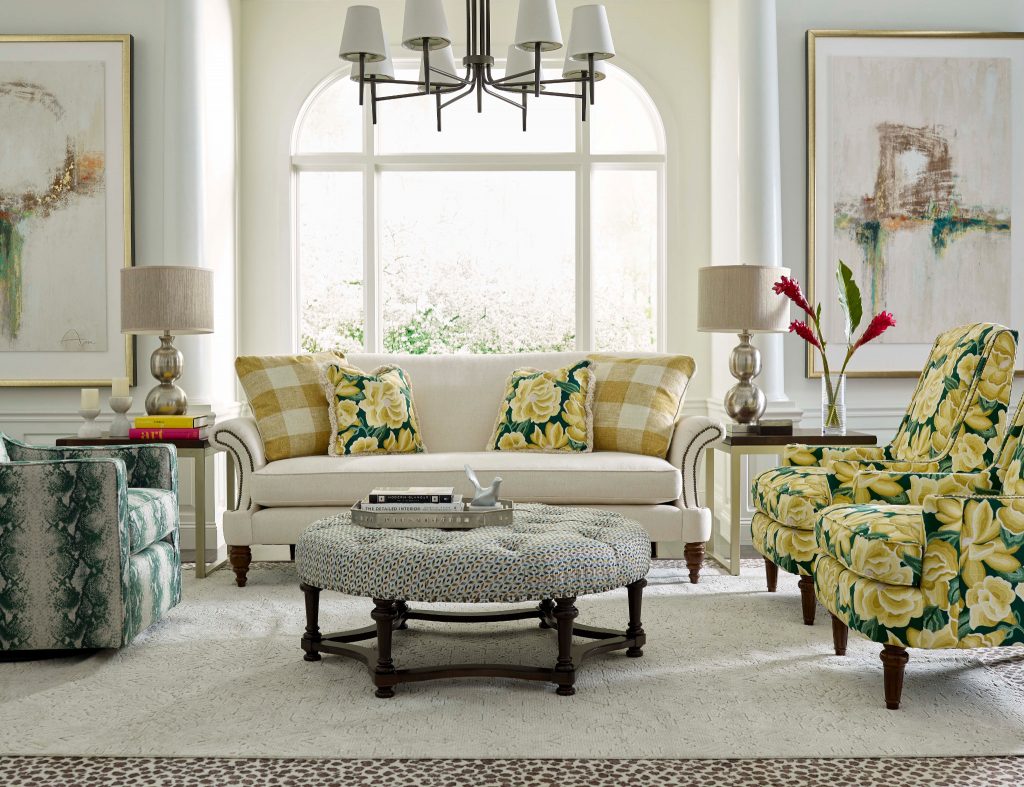 2. Vintage chic. There's no reason why you can't bring your love of vintage into a modern space. A crisp white sofa gets a nod from the past with this fun take on chintz. Bold and sunny florals add color while the traditional style of the ottoman has a more serious vibe.
3. Modern Rustic. The raw quality of rustic furniture adds texture to a space with neutral upholstery. The space gets a modern vibe with tailored chairs, polished accessories and an edgy piece of artwork.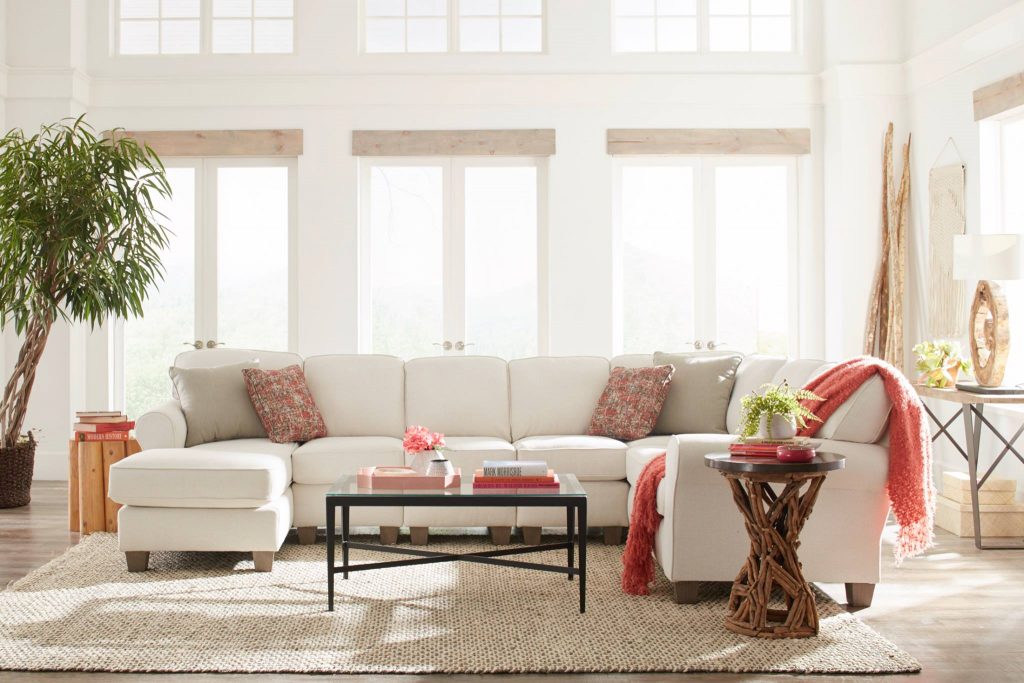 4. Feminine eclectic. It's easy to create a feminine space, that doesn't look like a child's room, when you start with a white sofa. Coral pink pops against bright white while neutrals are layered in with rugs and additional pillows to balance the color. A unique mix of tables gives the space interest and has an eclectic feel.
How would you decorate with a white sofa? The possibilities are endless! One thing is for sure; the versatility of a white sofa makes it one piece of furniture you will never regret including in your next interior design project.