Blend Styles with a Transitional Kincaid Sofa
Blending interior design styles is a great way to create a unique look. Bringing it all together, though, can be challenging. Make it easy to blend styles and create a fresh look in your living room by choosing a transitional Kincaid sofa. A transitional sofa combines elements of the past with a more modern and fresh style. Here are five of our favorites.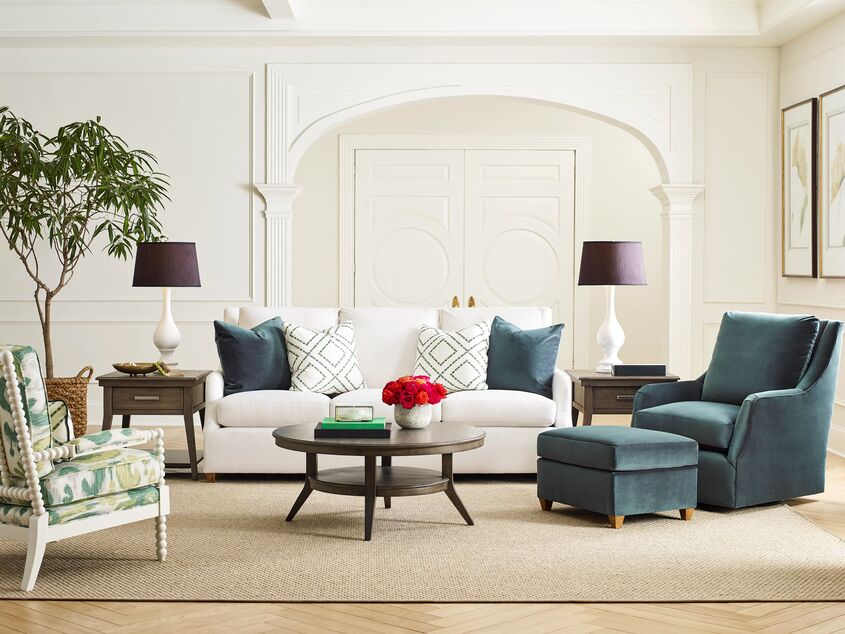 A sofa designed with clean lines and a boxy frame has a modern style. Yet the small delicate arms allow this sofa to work well with many styles. The Blair sofa looks amazing paired with a vintage-inspired Jenny Lind chair and angular tables.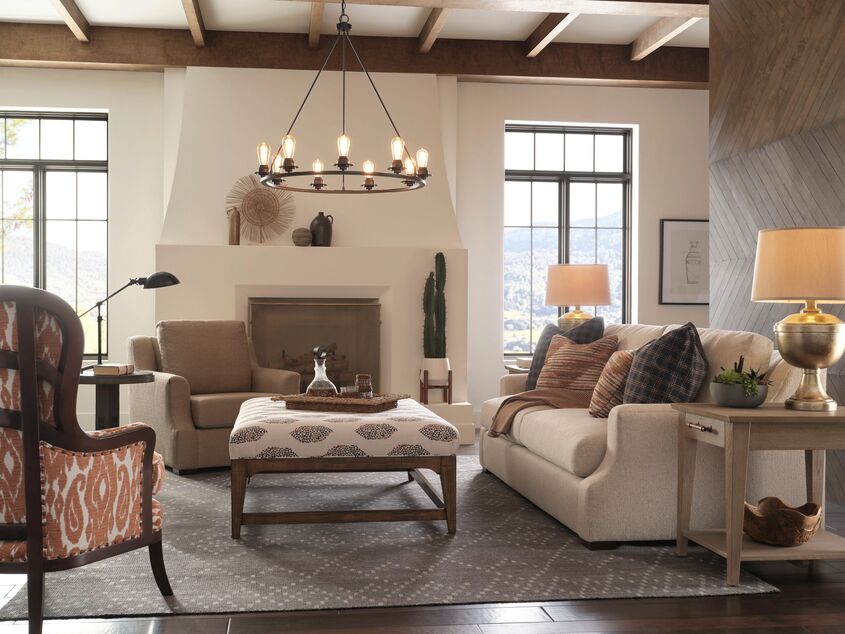 Transitional sofas come in all shapes and sizes. Plush and oversized, this Custom Select sofa combines a soft look that's well-tailored and so inviting. It's a great choice when you want to design a space that's layered with your favorite design elements and still has a cozy feel.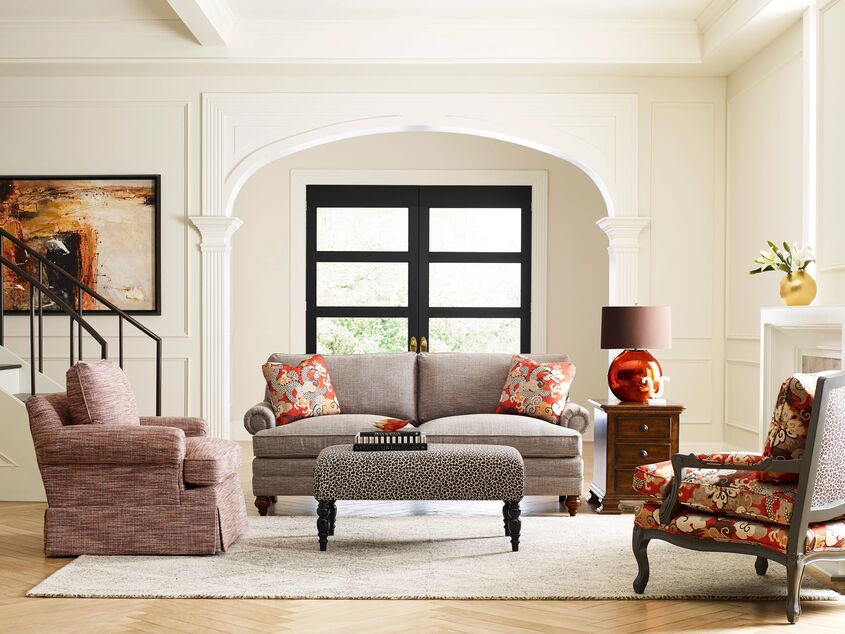 A two-cushion sofa is always a classic. With the right details, it's also a great choice for a transitional style. This build-your-own option has a rolled arm, turned legs, and a crisp look. These classic details make it easy to pair with a skirted chair and traditional details while keeping a current look.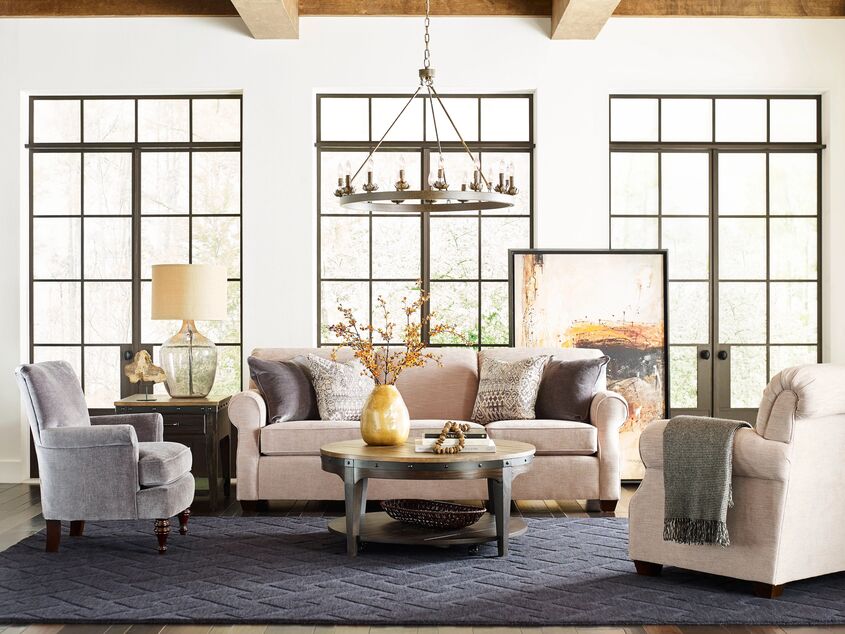 If you crave modern style and an inviting space, then the Lynchburg sofa is the perfect option. It features rolled arms with a flat front and a rolled back with completely sewn-in cushions, so it always looks tidy. Finished with a block leg, this sofa blends beautifully with almost any design style.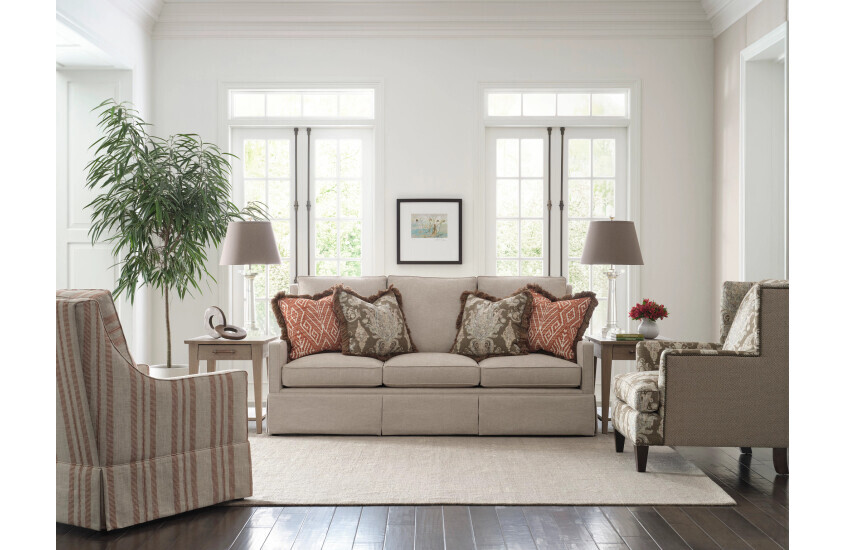 Transitional sofas can feature traditional elements. The key to keeping the look current is choosing a sofa that also has modern details. The Sloane sofa has a straight arm, boxy cushions, and crisp edges all the way down to the skirt itself. This stylish mix is classic and current.
Blending styles in your living room doesn't have to be complicated. When you decorate with a transitional sofa, there are so many possibilities! Create a fresh style layered with classic elements with the perfect transitional Kincaid sofa.