Five Ways to Add Drama with Black
We talk a lot about creating dramatic spaces, but what does that really mean? It's one of those things that's hard to explain, but you always know when you see it. Dramatic spaces inspire awe by using elements in a way that creates a beautiful impact. One of our favorite ways to do this is by incorporating black. Here are five ways to add drama with black to your home.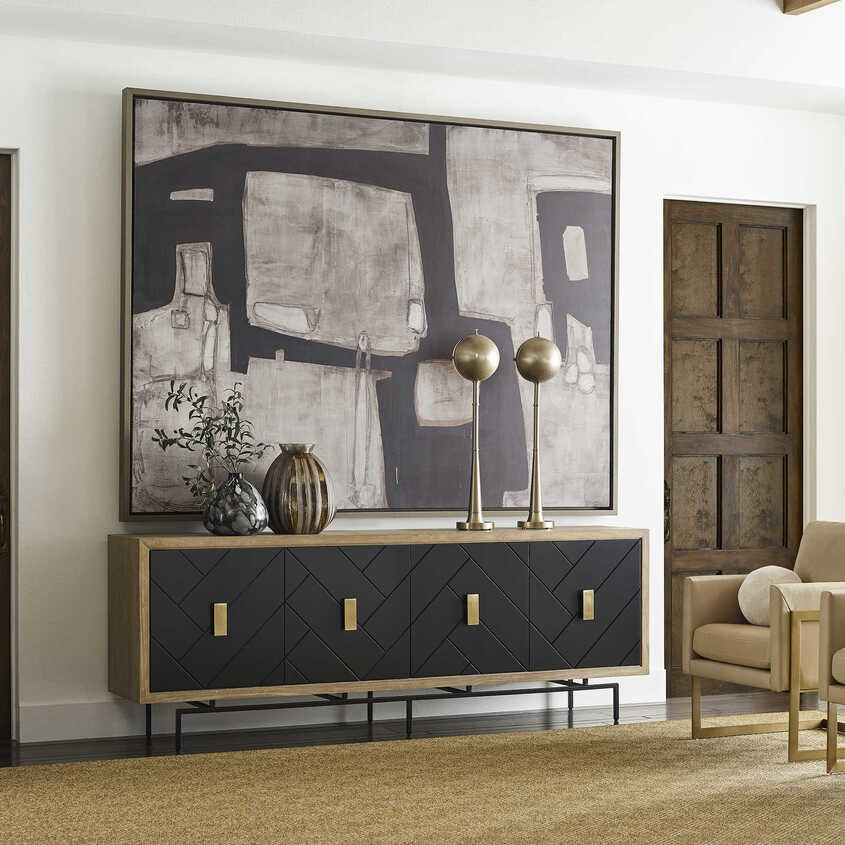 1. Artwork is always a go-to for bringing drama into a design. When chosen carefully, art can add personality, interest, and most importantly, drama. Make your home unforgettable with an oversized black and white painting. At 93" wide, this stunning abstract has major star power.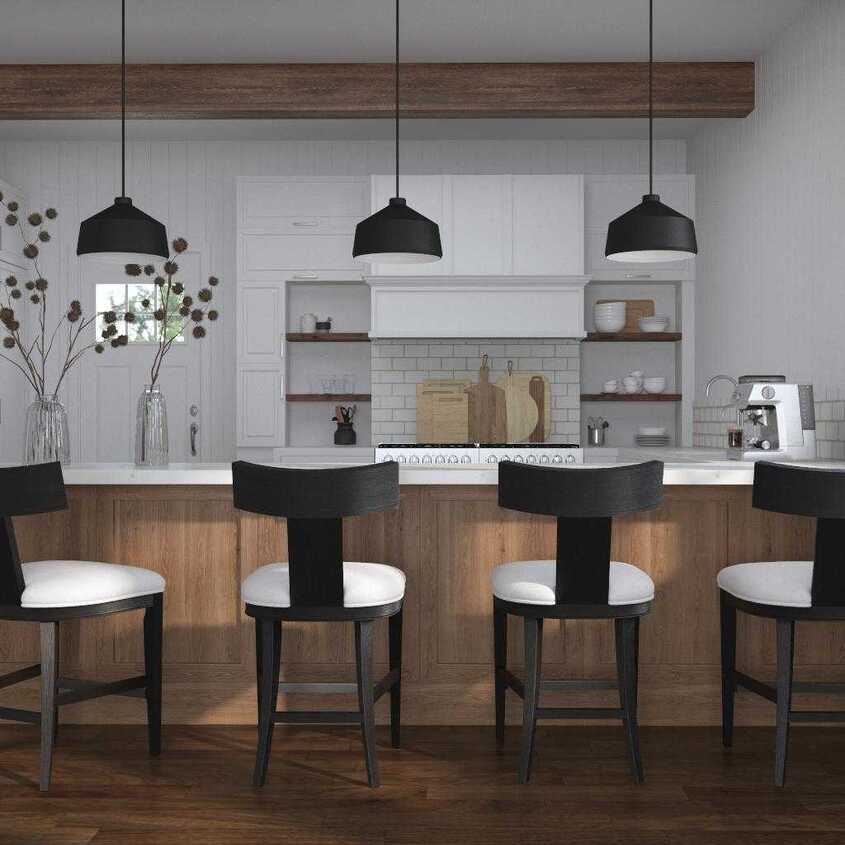 2. Make your kitchen a place you want to be. When you cook, why not do it in style? Bring the drama to a white kitchen with black accents. Matte black stools and pendant lights create a serious wow factor. This striking contrast is modern and chic.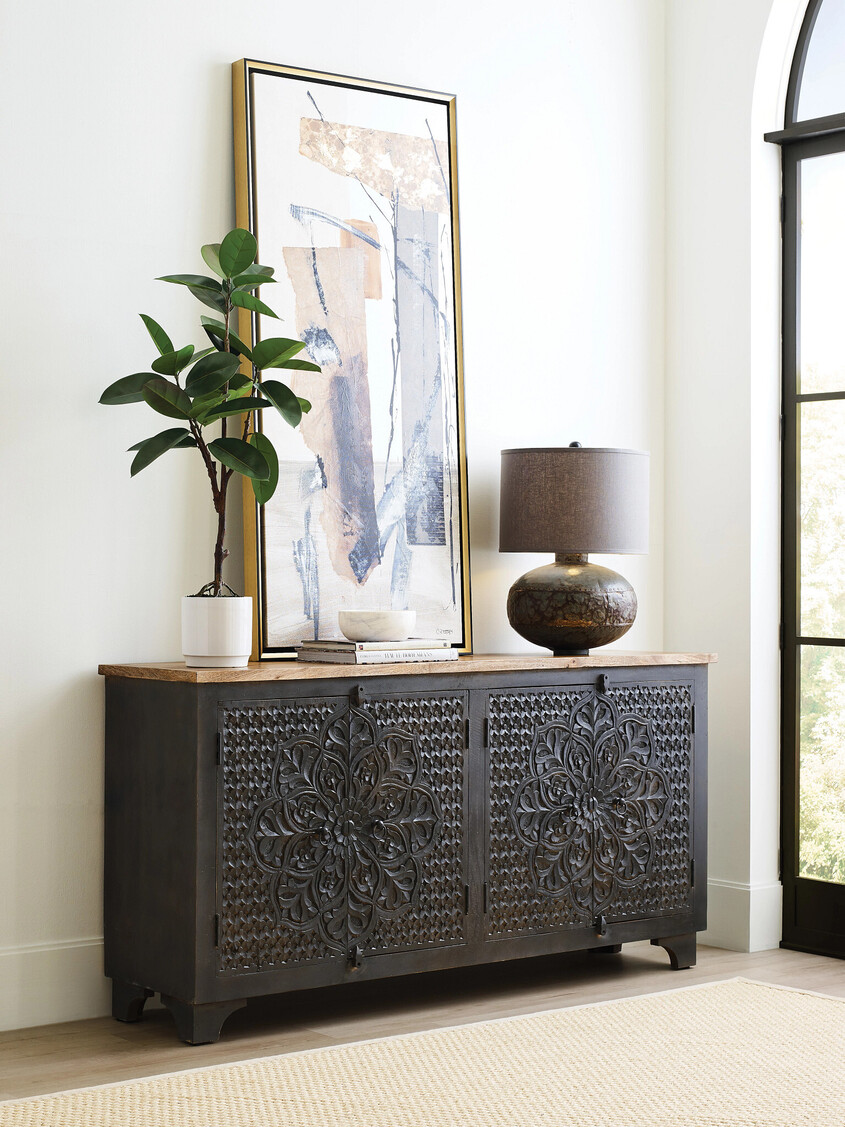 3. Create a dramatic moment to greet you at the door. A black statement piece is sure to grab attention and set the tone for the style of your home. Intricate carvings and a natural wood top make this console a look that your guests won't forget.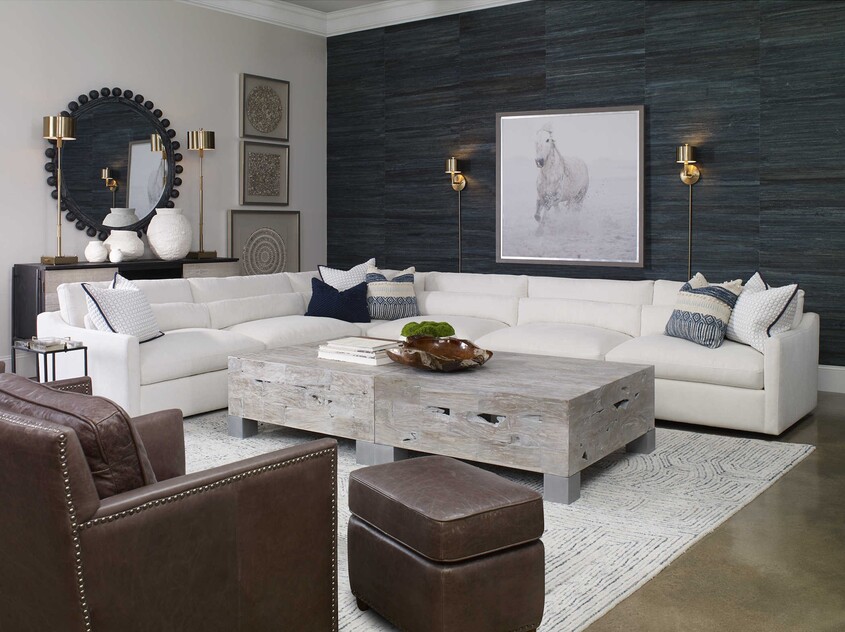 4. For instant drama in the living room, center your sofa on a black accent wall. It creates a jaw-dropping focal point. A white sofa against a dark wall has a high contrast designer look while anchoring the sofa in the space. It's the perfect place to display interesting artwork and wall decor.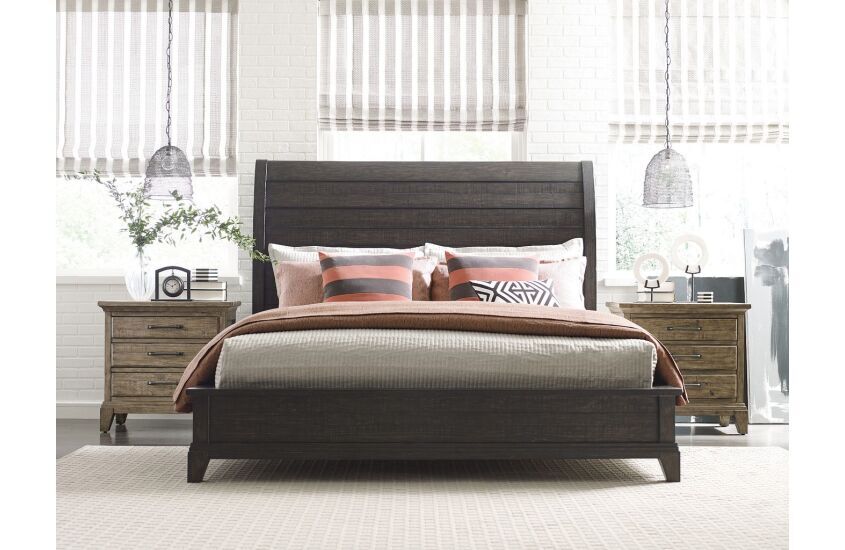 5. Bring quiet drama to the bedroom with a black bed. An oversized headboard with large planks adds height, texture, and style. Pair it with nightstands in a natural finish for a soft look that lets the bed take center stage. Keep it crisp and fresh with an overall neutral look in the rest of the space.
Using black is a tried-and-true method for creating dramatic looks throughout your home. With so many ways to incorporate this classic neutral, it's easy to get the look. Visit our design center to get started today.