The Secret to Finding Your Dream Sofa
Create a Custom Sofa for Your Chattanooga Living Room Furniture
When shopping for the right sofa it's easy to create this vision in your mind for the perfect one. Maybe it comes from something you've seen in your favorite decorating magazine or maybe it's just this idea that you'll know it when you see it. But even then there are probably specific things you're looking for and it might be difficult to find all of those things in one sofa. Sure, sometimes you can walk into a showroom and find the perfect sofa. But that's not usually how it goes. Ready for the secret? You can finally stop looking because with so many design-your-own options you can create your dream sofa today. Keep reading to find the right option for updating your Chattanooga living room furniture.
Let's start with our most popular option called Custom Select by Kincaid Furniture. With so many design options the possibilities are endless. And you can choose so much more than just fabrics. Sofa length, seat depth, arm style, and cushion comfort are only a few of the style options available to choose from. With all these choices there's no reason why you can't get exactly what you want.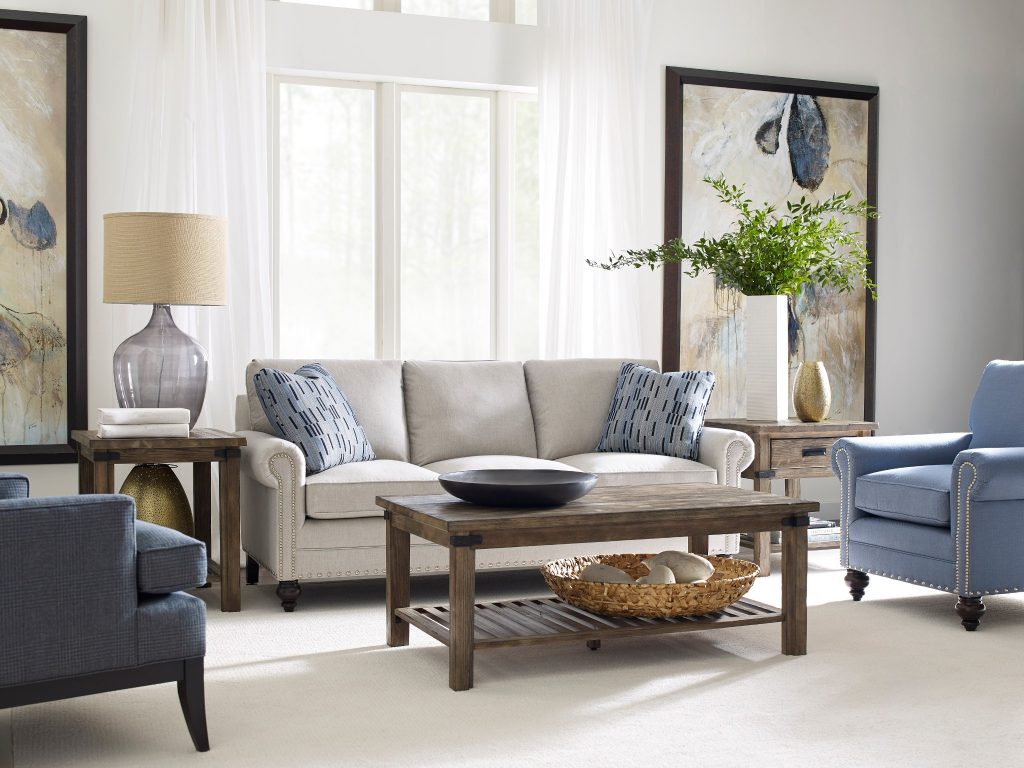 Next up is a similar option but on a smaller scale. Studio Select offers many stylish design elements but is a better fit for smaller spaces. So if you need the perfect sofa for a seating area in a bedroom or need to furnish a small apartment this is an excellent choice. There's even the option to design a small sectional for those hard to fit spaces.
Finally, the newest addition to the build-your-own lineup by Kincaid is Comfort Select. Slightly larger in size and scale than the typical sofa this line is all about comfort first. With roomy cushions and laid back welt-free seams this design-your-own line is so inviting and seriously stylish. You can get that comfy cozy feel with the exact style you're looking for.
Stop endlessly searching for the perfect sofa and start creating it today. With so many build-your-own options, and our design team ready to help you, your dream sofa can become a reality.