Chic Bedding for an Instant Bedroom Update
A New Comforter, Duvet Cover, or Sheet Set Can Work Wonders for Your Chattanooga Bedroom
There are so many easy ways to update a bedroom but our favorite quick fix has to be new bedding. Nothing will make a bedroom look dated faster than a worn out sheet set or comforter. Don't worry if you don't have time to go out and put together the perfect duvet, throw and pillow combo. Eastern Accents has already done the decorating for you. These collections are created by well-known designers and made with high-quality fabrics. Check out five of the freshest looks from Eastern Accents for an easy way to give your Chattanooga bedroom and bedding an instant update.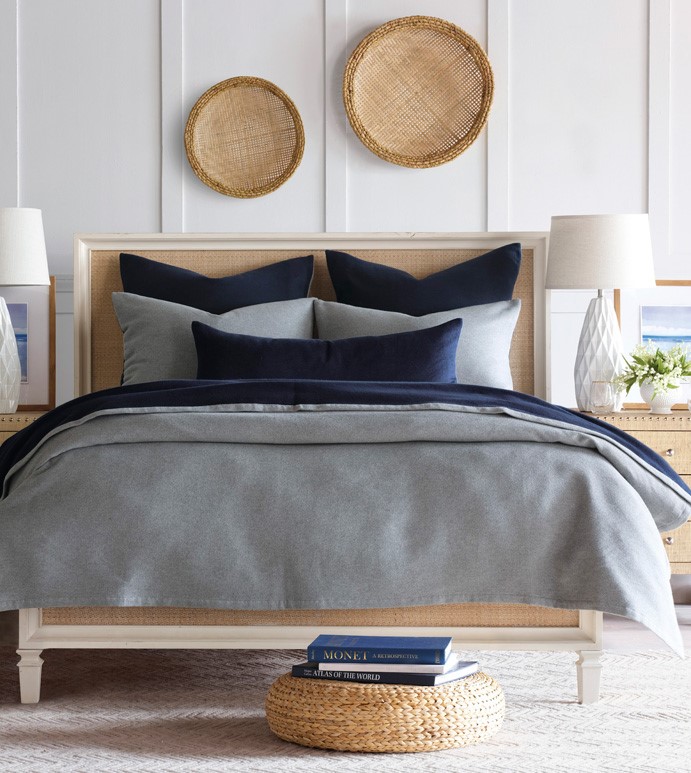 You can never go wrong with a classic combo like navy and grey. Layered in solids, these colors are crisp and modern. This looks pairs well with a painted bed for a coastal feel or could be used with espresso pieces for a contemporary style.
Earthy colors take on a glam look with this fun collection. Mixed patterns, lots of texture and modern appeal is the perfect look for an upholstered bed or any bedroom that just needs a modern update.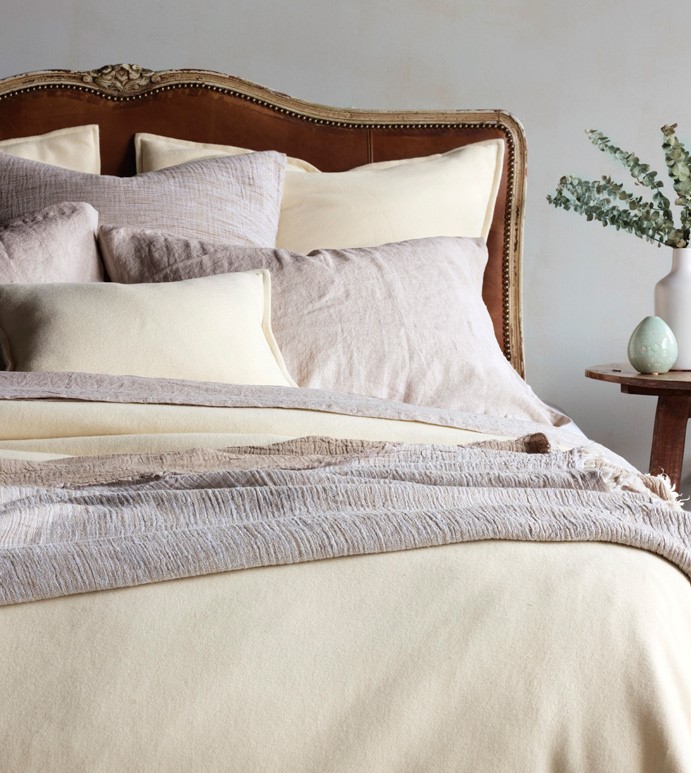 So fresh and with a totally relaxed feel this look is all about natural colors and textures. Creamy linen and soft cotton is a dream to sink into at night. This organic, no-fuss bedding is a beautiful contrast to an ornate or European style bed.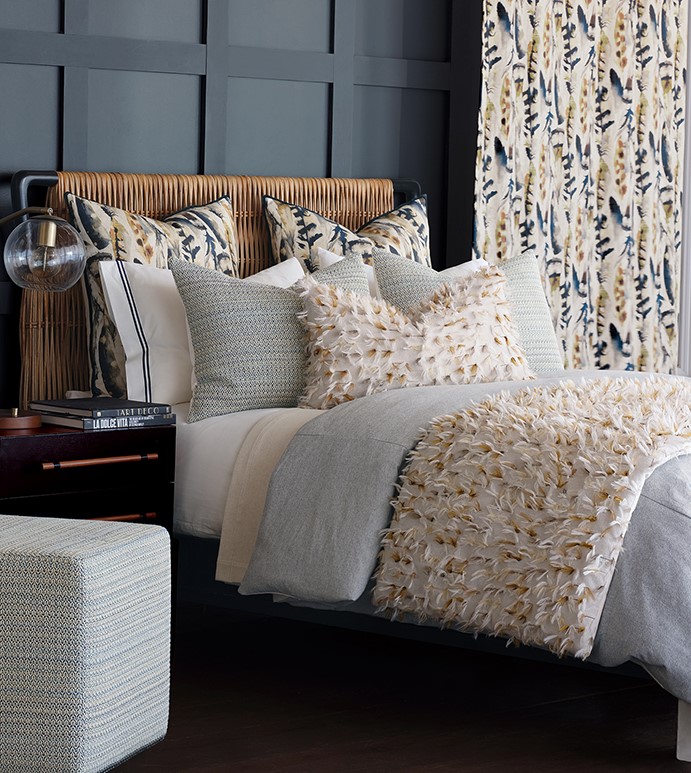 If your bedroom needs some color and pattern then this is the bedding for you. It will bring the energy to a tired space and give it a major style upgrade. Bold floral and a fun shaggy fabric pop against dark colors and natural elements.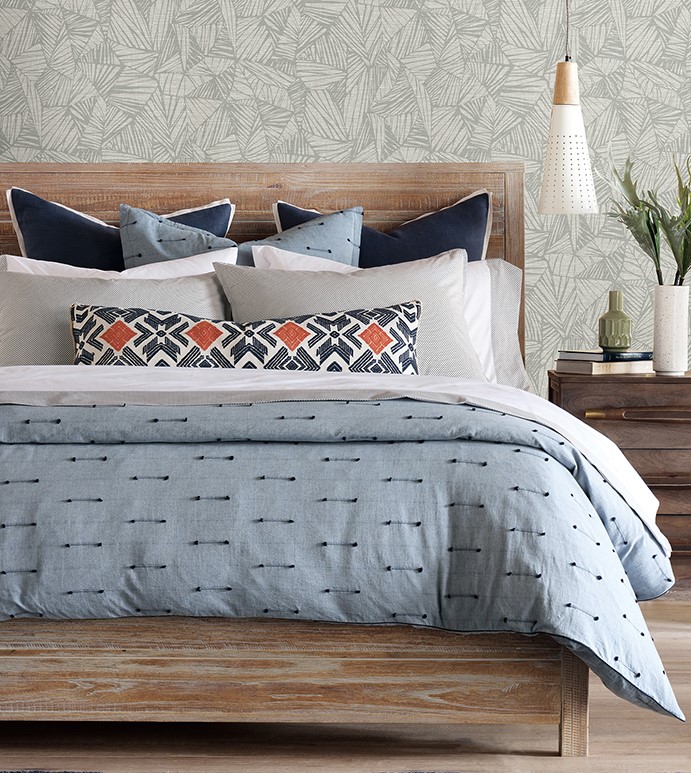 We love this fresh masculine look. Subtle color, lots of texture and a fun touch of boho make this a perfect update for an eclectic bedroom. Pair it with a natural wood look for a fresh take on modern style.
Stop putting off that bedroom update and get a quick style fix with beautiful new bedding. Stop by our showroom to shop these looks and more. We can help you choose the right bedding no matter what your style.