Five Cozy Living Rooms & Why They Work
Cozy Living Room Styles Chattanooga
The most visible space in the home is the living room, and it's arguably the most popular space as well. So of course, you want it to be comfortable, stylish and inviting. However, if you wouldn't use these words to describe your living room it might mean that it needs some updating and it could be something as simple as making it just a little less stark and a little cozier. Let's take a look at these cozy living rooms and break down why they work.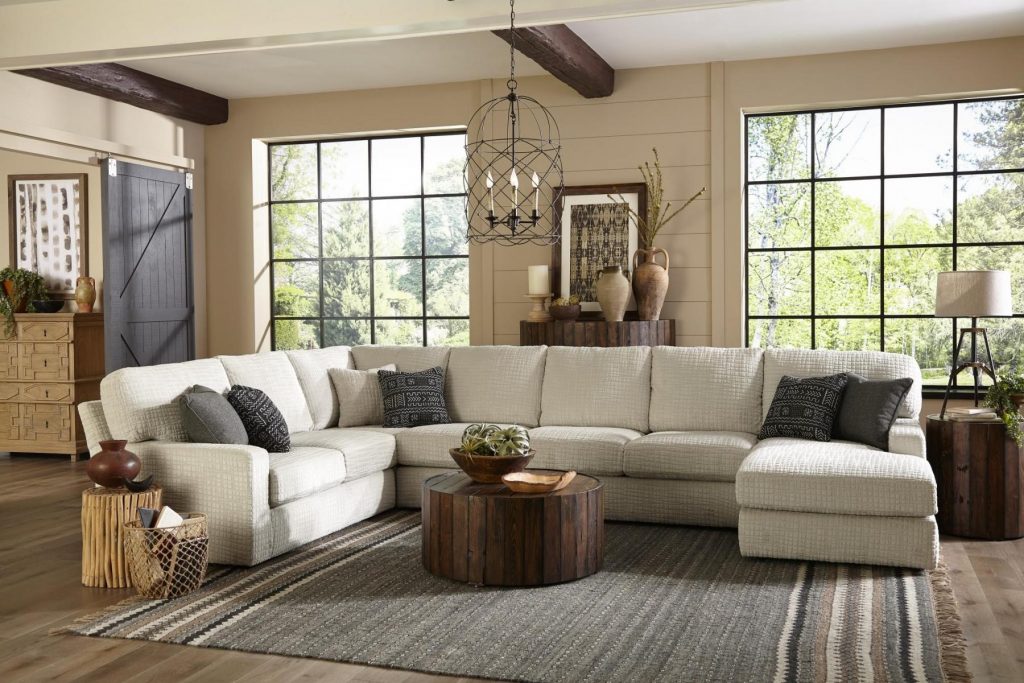 A sectional is always a smart choice when creating a cozy space. What makes this space even better is the sense of warmth created by all the wood and organic textures. Wood beams, a rustic coffee table, and plush textiles come together to create a space where it's easy to picture yourself curling up with a warm drink and a good book. Cozy living room style at its finest!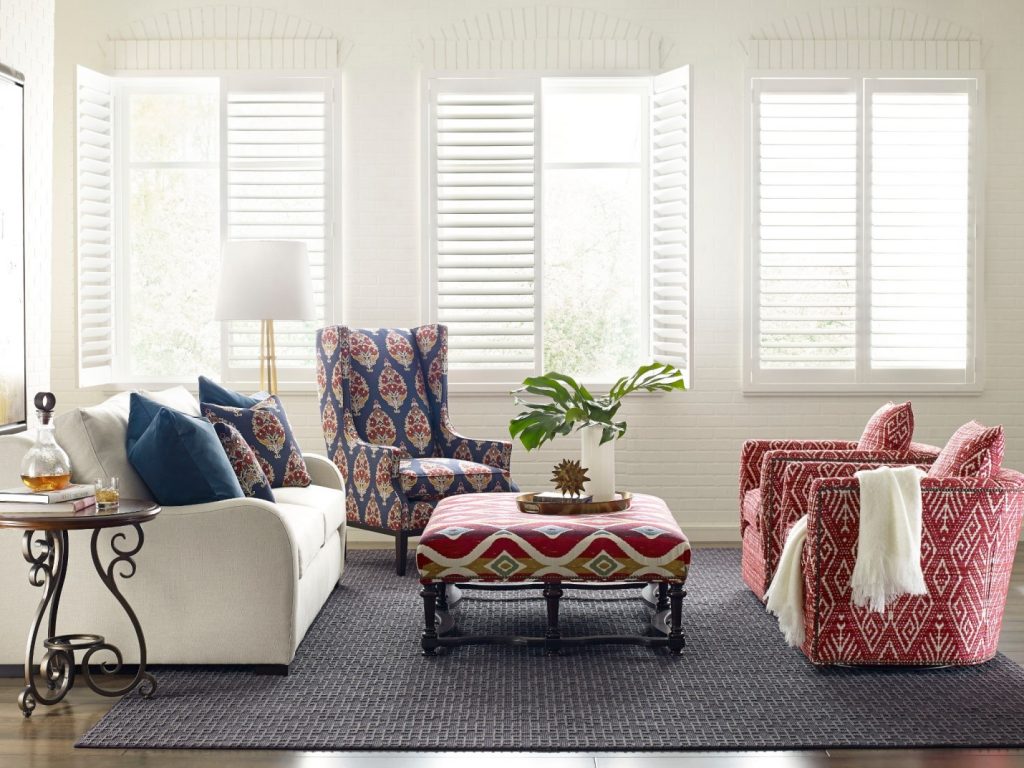 An oversized sofa can be cozy and have plenty of style, and this one with curves and a pretty silhouette is proof. Balanced with a pair of swivel chairs opposite the sofa this space becomes an intimate conversation area. Fluffy down pillows and a soft ottoman make this living room a space where guests are sure to feel instantly welcomed.
Even a space with muted colors can have a cozy vibe. A large sectional is always inviting but what really makes it work is the layering of patterns in soft neutrals and how the large rug pulls it all together.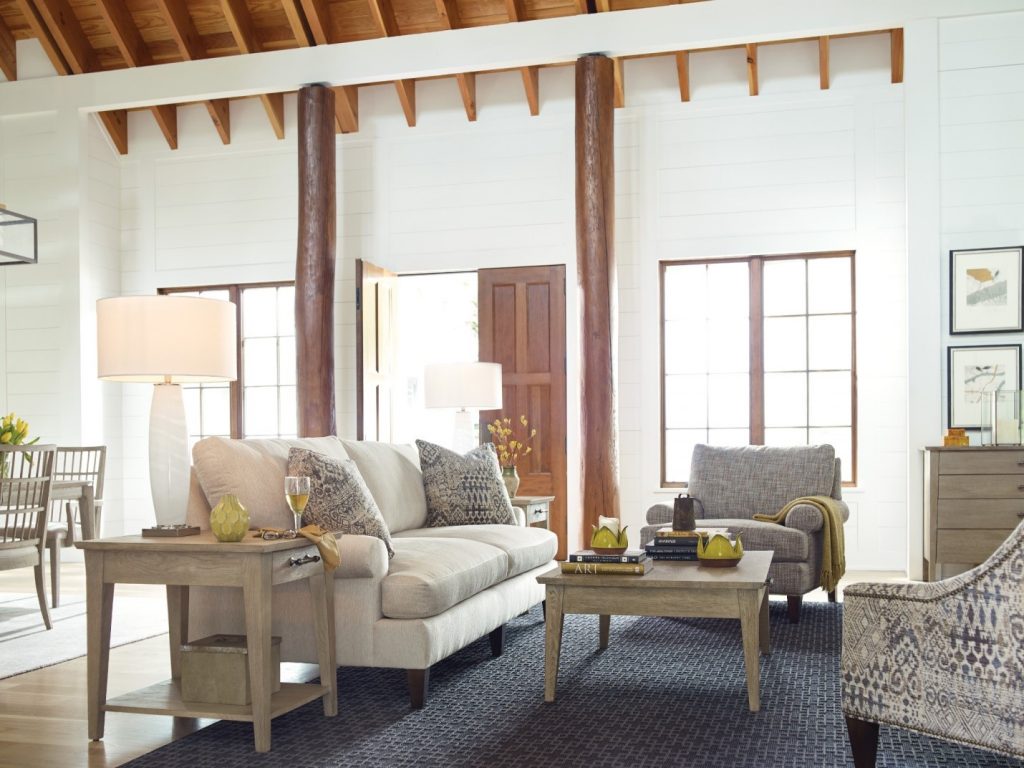 Yes, you can create a cozy living space in an open floor plan and it starts with defining the area with the proper furniture layout. The sofa breaks up the space from the dining area while the chairs round it out. A rug unites the furniture and casually placed accessories give the space a cozy finishing touch.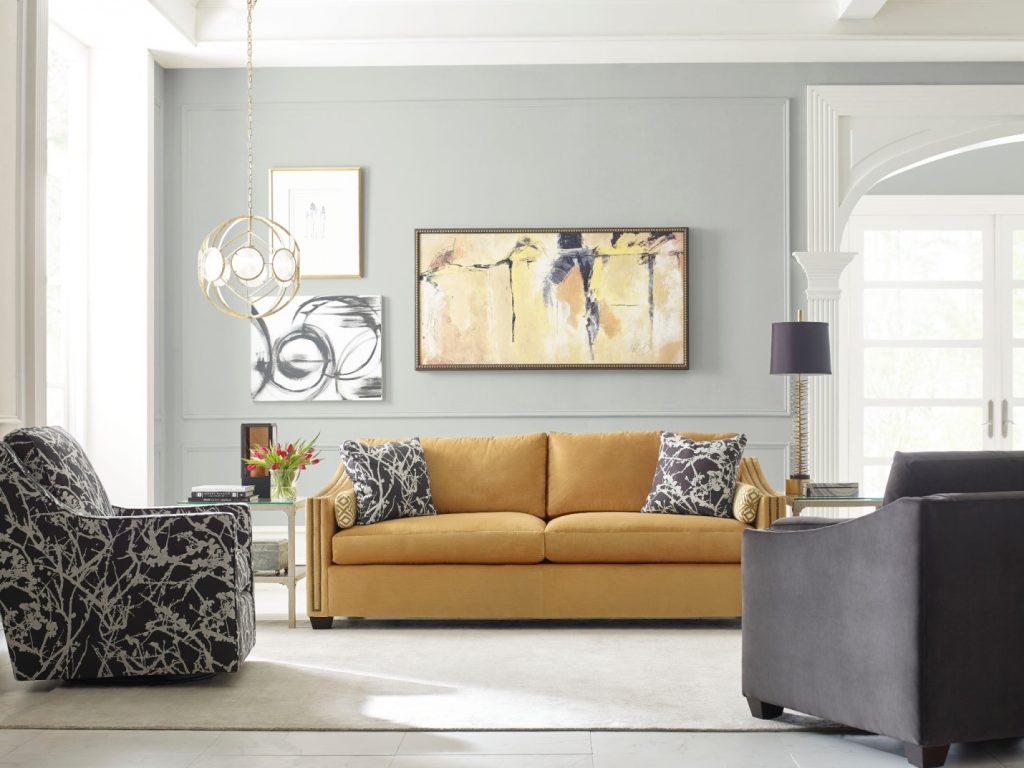 It can be hard to create a cozy feel in a modern space yet we see it done perfectly here. What makes this modern space so cozy? One word: velvet! This yummy fabric makes you want to sink right into this sofa.
Is your living room cozy? If not, try making a few changes in the layout or updating accessories to create a more inviting feel. You can shop our showroom for everything you need to create a cozy space you can't wait to come home to.