Dining Room Storage That's Anything But Typical
Stylish Storage Furniture for your Chattanooga Dining Space
Let's face it. We can always use more storage space no matter how many cabinets or closets we have, especially for the dining space. Think about it. This is a space where you have many items that are only used on special occasions such as the holidays or for dinner parties. So it definitely helps to have that extra storage space, but who says it has to be another sideboard or china cabinet? If you're feeling adventurous then why not incorporate one of these unique pieces of storage furniture, all of which are anything but typical.
Open shelving is a big trend in kitchens right now. Why not bring that look into the dining room? You can artfully display all those beautiful pieces you have collected over the years while mixing everyday dishes for a casual touch. The Symmetry modular unit lets you build storage based on your needs. As storage furniture goes, this is a chic yet functional take.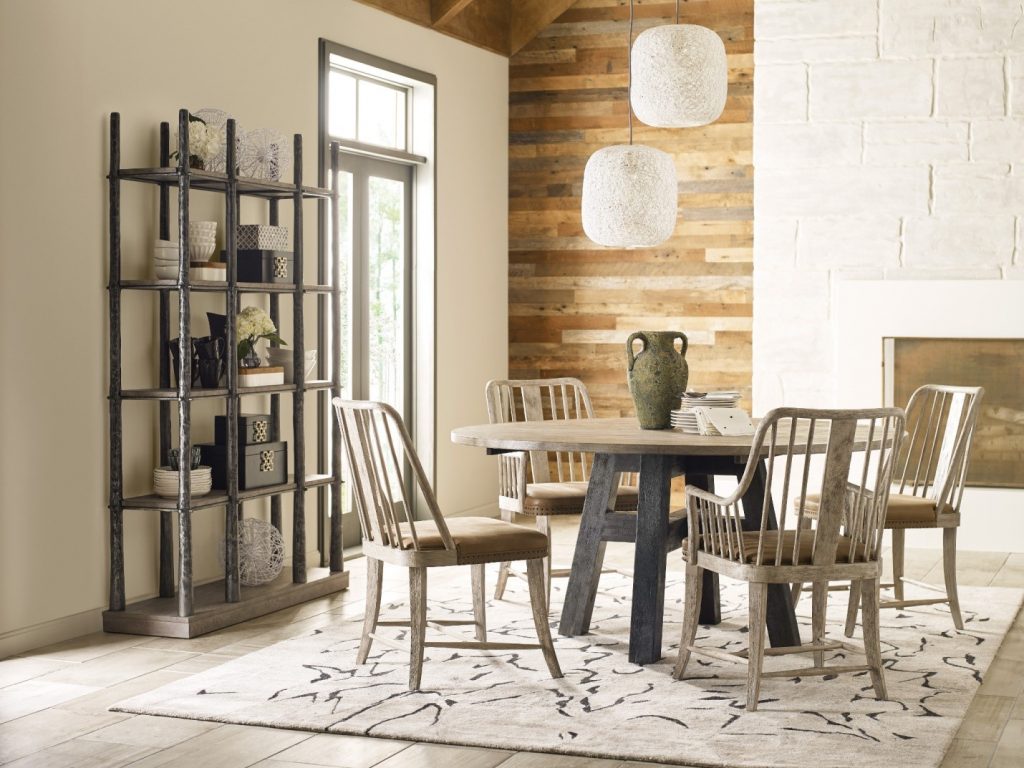 We love the Glades bookcase as another way to create that open shelving look. The unique combination of metal and wood makes it a great piece for either a modern home or a rustic one. Also, in a small home this look helps create visual space, all while giving you functional furniture that serves a higher purpose.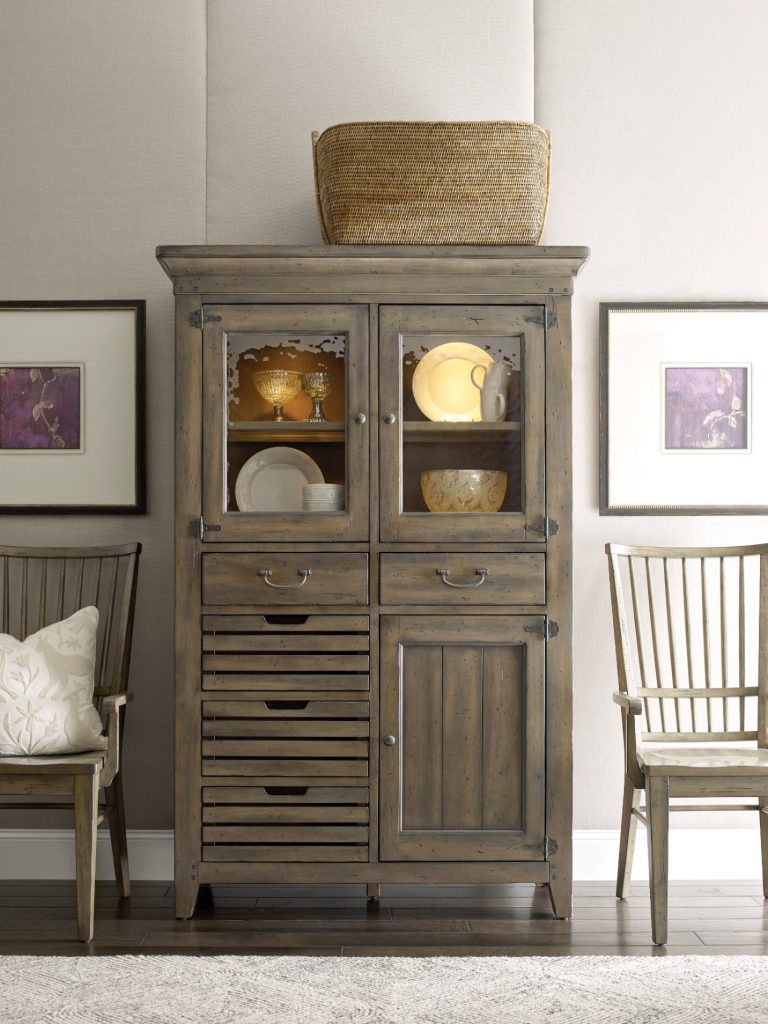 If you love that antique look, the Coleman chest is for you. This piece has the best of both worlds. The quality of solid wood and excellent construction with all the character you would find in a vintage piece of furniture. Far from the typical china cabinet this piece boats style and lots of storage.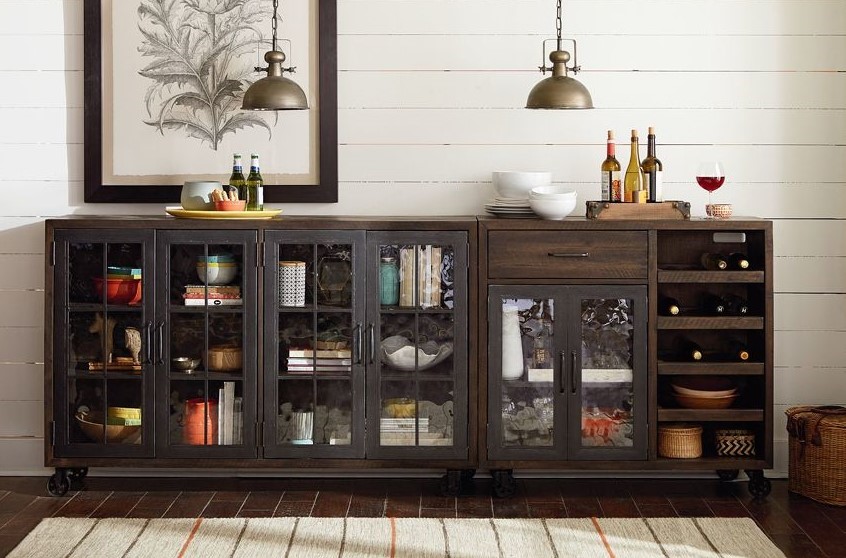 Set up a fun storage based serving station with this cool bar trolley pictured on the far right. Pair it with the trolley door cabinet to maximize storage in the dining space and have the perfect set up for buffet-style dining and a serve-yourself drink station.
We love it when a piece of furniture adds style and function! If your dining space is lacking storage then try one of these dining storage solutions for a look that's anything but typical.