Introducing Symmetry by Kincaid Furniture
New Collection Features Modern Furniture for Modern Homes
If you haven't noticed by now we're always excited when we get to bring you a new collection and another one has just arrived in our showroom. Symmetry is the latest from Kincaid furniture and it's all about clean lines, a fresh finish and modern style for modern homes. And of course, it's made with Kincaid's signature quality design of solid wood. There are so many things we love about this collection and we know you will too. Let's take a closer look at these stylish new pieces.
We believe the bedroom should always be a restful space and it's easy to get the look and feel with Symmetry. The Incline upholstered bed is light and airy and has that relaxing "spa" look about it. Perfect for layering with neutrals!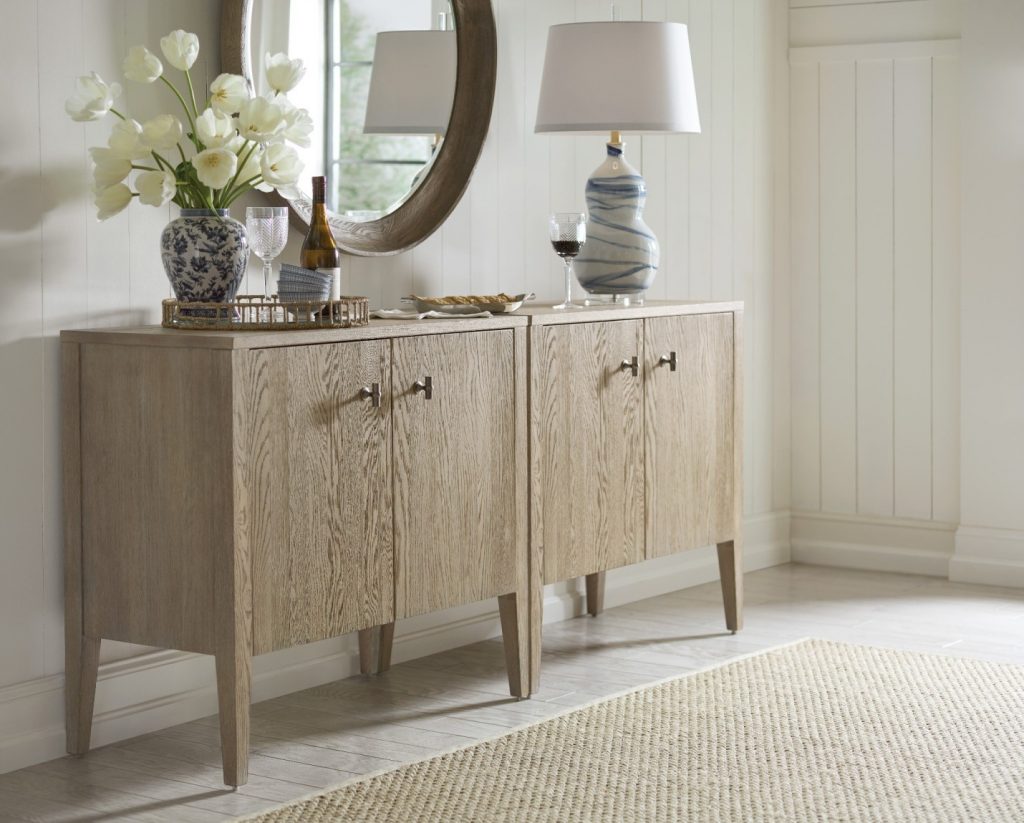 We're always a fan of pieces that can be used in multiple ways. This door chest can be used alone as an accent in any space or could be bunched in two or three to make a dining room sideboard or a pretty piece in the foyer to welcome guests.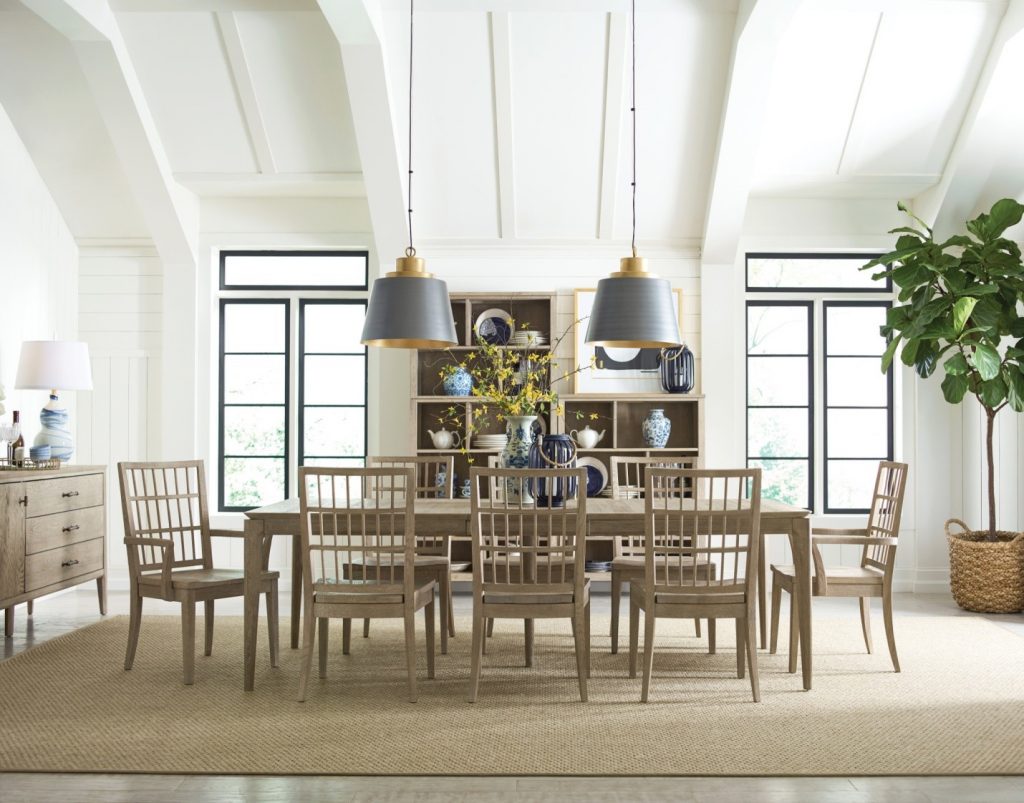 This collection definitely lives up to its name. Linear design has a place in modern homes and this dining space speaks to that style. Details such as grid-backed chairs and straight legs create an overall sense of order– a simple, buttoned and zipped look that makes modern furniture so aesthetically pleasing.
There are some great subtle details in these pieces too. Wood and chrome hardware, the natural grain of the oak and tapered legs come together to create an understated sleek look.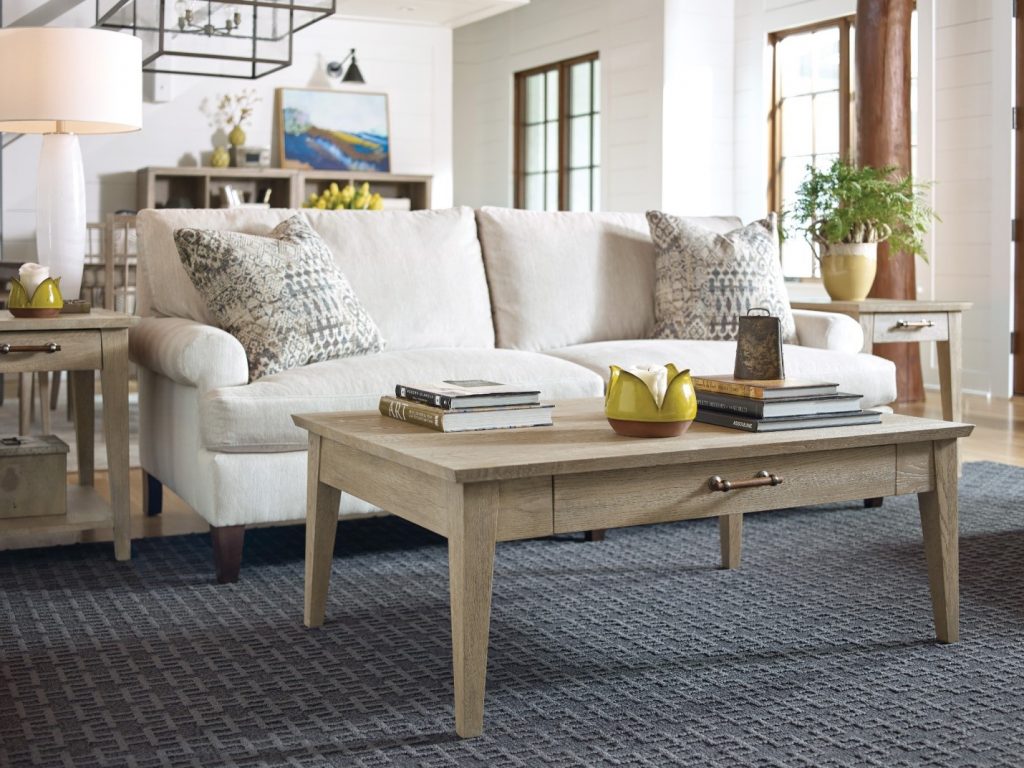 Finally, these modern tables are a beautiful addition to a classic space. Pieces with a light finish and modern design, like the Collins coffee table, can be used to instantly give a room a fresh updated look. Pair with a neutral sofa for an airy feel.
Are you as excited about this new collection as we are? You have to see these new pieces in our showroom! Shop the whole collection and let us help you choose the right pieces for your home.