The Hottest Interior Design Trends on Instagram
Check Out These Inspirational Chattanooga Interior Design Trends
It's no secret that Instagram has become insanely popular. So much so that many people are using the app to search for home decor idea, finding endless inspirational images, decorating tips and product recommendations. One thing's for sure. When certain Instagram users, often referred to as influencers, share images of specific pieces or trends in their homes they often become must-haves. So we've rounded up some of the most popular looks we're seeing on Instagram right now, and sharing why we think they're so popular.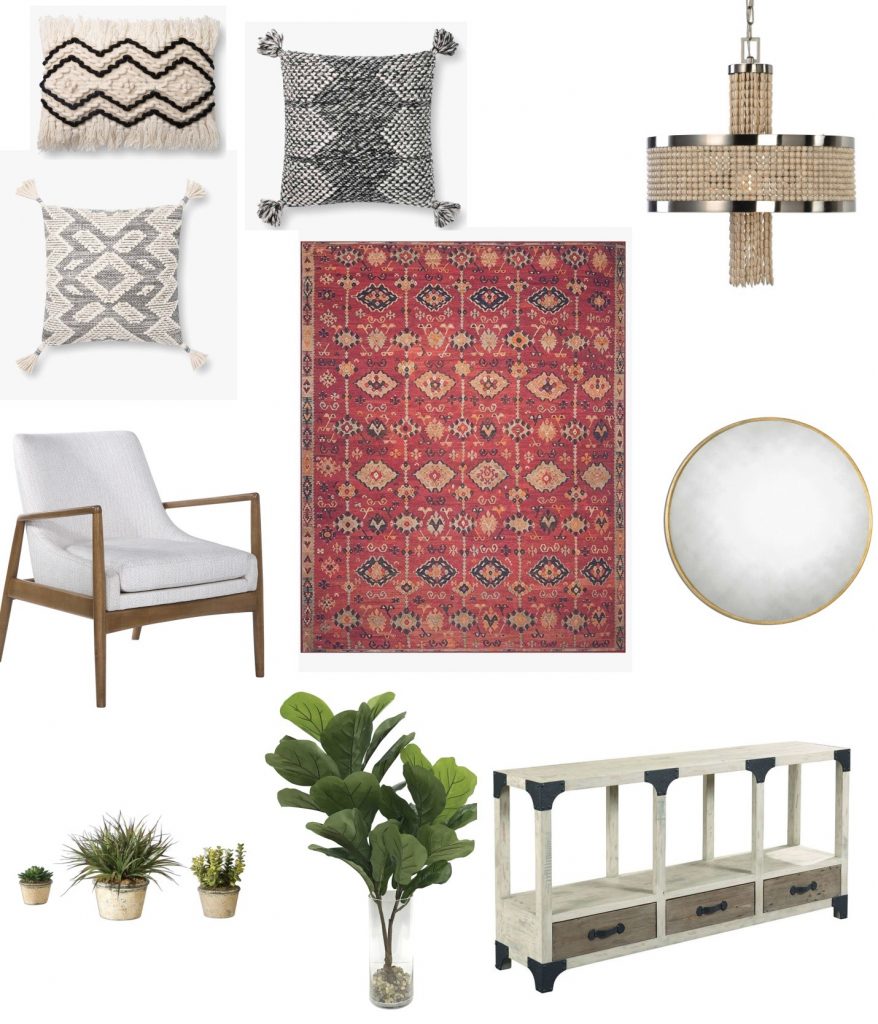 pillows / chandelier / chair / rug / mirror / greenery / table
Anything boho but especially pillows. Typically made with heavy fabrics and sometimes even tapestry they have an earthy and organic look. You'll often see details such as large fringe and tassels on boho pillows. These neutral pillows are so popular because they easily update a room and add so much texture.
Wood bead lighting. Dramatic lighting is an element that always makes a space more Instagram worthy and wood bead chandeliers seem to be a favorite among many Instagram design accounts. What's not to love about this look? Wood beads are yet another way to add texture and this look works just as well in a dining space as a bedroom.
Mid-Century Modern style furniture. This look has been making a major comeback among trendsetters and influencers. Sofas and living room chairs seem to be the most popular pieces seen in this style but it certainly isn't limited to the living room. We believe this look is gaining popularity as many people are shifting to a more minimalistic look.
Vintage and vintage-inspired rugs are all over Instagram. While true vintage rugs typically carry a hefty price tag the look-alike versions are gaining popularity. They're much more affordable and readily available which is probably why we're seeing so much more of them. We love the collected look they add and often use them in our clients' homes."
Round mirrors. It's such a simple look but has major style power. This no-fuss and no-frill mirror is so popular simply because it blends well with many of these other popular pieces.
Fiddle leaf figs and succulents are among the trendiest of these plants. This isn't surprising. A pretty plant gives a space a fresh feel. Plus, it's always a good idea to have something organic around as it tends to result in a better photograph of the space.
Farmhouse style furniture. This one is no mystery as it's a trend that doesn't seem to be fading anytime soon. Even among those accounts who wouldn't categorize their style as rustic, you'll often find farmhouse style pieces in their feeds. It's an easy way to add character especially if everything else has a more modern vibe.
Do you use Instagram for decorating inspiration? We think it's a great source for exploring styles and trends. You can find us there! Follow our feed to see new items when they arrive, sale alerts and your stylish looks from our showroom when you tag them with #myefbstyle.