Seven Accent Tables for Your Modern Farmhouse
Chattanooga Furniture You'll Love For Your Home
The modern farmhouse look is one that came on strong and is no doubt here to stay. While this popular style has some very common elements it's okay to stray from that with a few pieces here and there. In fact, it can be a good thing. After all, you don't want your home to look exactly like your neighbor's. And while we love this trend we also believe that it's important to blend in some pieces that are different enough to stand out but will also flow with this modern and rustic look. So we've rounded up seven accent tables that can shake up your modern farmhouse style.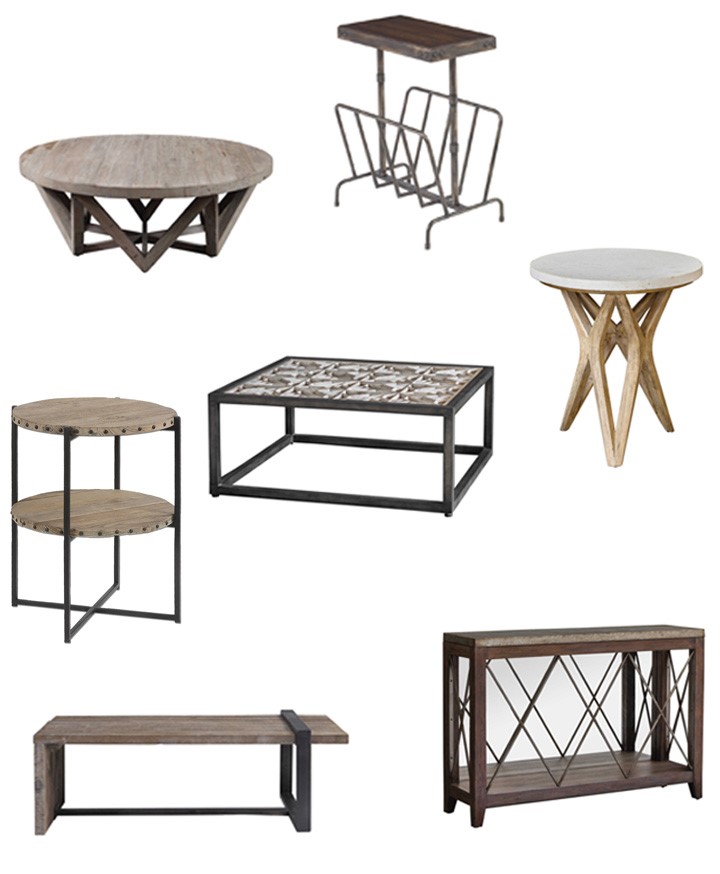 kendry / sonora / kamau / baruti / marnie / genero / delancey
This weathered cocktail table is designed with that familiar rustic farmhouse look but a surprisingly modern edge. An angular base is an unexpected feature and gives the Kendry table a fresh feel.
A chairside table is always perfect for small spaces. This one packs a lot of style and function in a small package. Pair the Sonora table with a leather club chair or anywhere you want to add a bit of an industrial touch.
You can never go wrong with a mix of materials like metal and wood. This accent table has some amazing details which make it almost delicate. This can be a fun addition to a space where everything is weathered and rustic. The Kamau table would make a fun alternative to a nightstand.
The Baruti cocktail table is definitely going to make a statement in your home. This metal table may look simple at first glance but look a little closer and you'll see some beautiful details in this carefully carved wood top.
When you want to incorporate something that mixes materials beyond metal or wood the Marnie table is a great choice. This chic little table features a limestone top that only layers in more character.
A very cool combination of what almost looks like two different tables, the Genero cocktail table would add an edgy vibe addition to a modern farmhouse style living room.
If you're looking for a piece a little bit more polished then look no further than the Delancey table. Not only does it mix wood and iron with major style it also features a mirror-backed base. Add a little glam to your foyer or behind the sofa.
Don't be afraid to shake up your modern farmhouse style with something a little different. You'll be amazed at what a statement-making accent piece can do! As always, you can shop our showroom for everything seen here, and even more Chattanooga furniture you'll love.