Stylish Looks in Reclining Furniture
Your Source for Reclining Living Room Furniture Chattanooga
If there's one place you should be comfortable it's at home. But you also want your home to be beautiful, right? Don't believe the lie that you have to sacrifice one for the other. Style and comfort can coexist! With so many Flexsteel reclining living room furniture options you can have it all. Be inspired by these beautiful interiors that feature reclining furniture built for comfort and designed with style.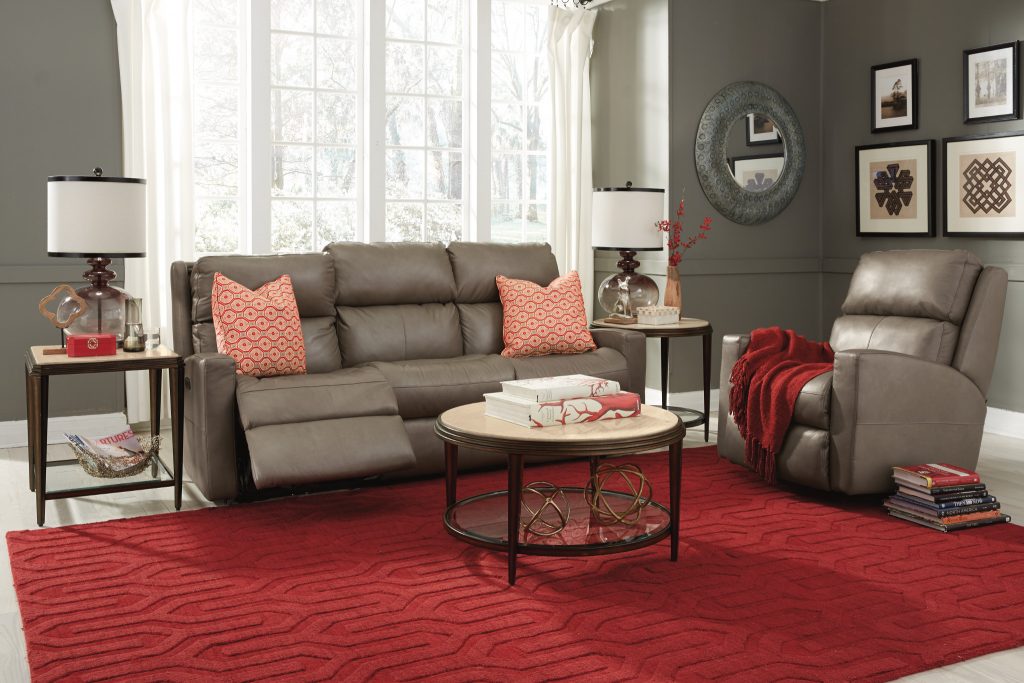 Go for a classic look with leather. Especially if you tend to redecorate often. Leather is so versatile you can change up your look whenever the mood strikes. Go bold with color or keep an overall neutral look with greys and creams. With the neutral look and the clean lines of this sofa, it's one that will look and feel great for years.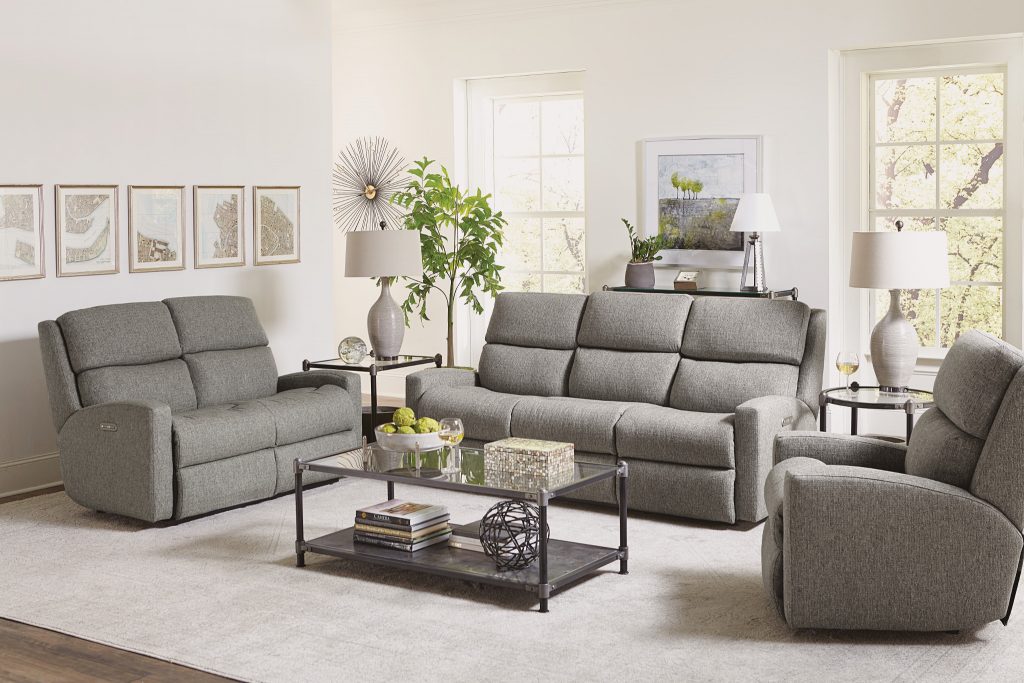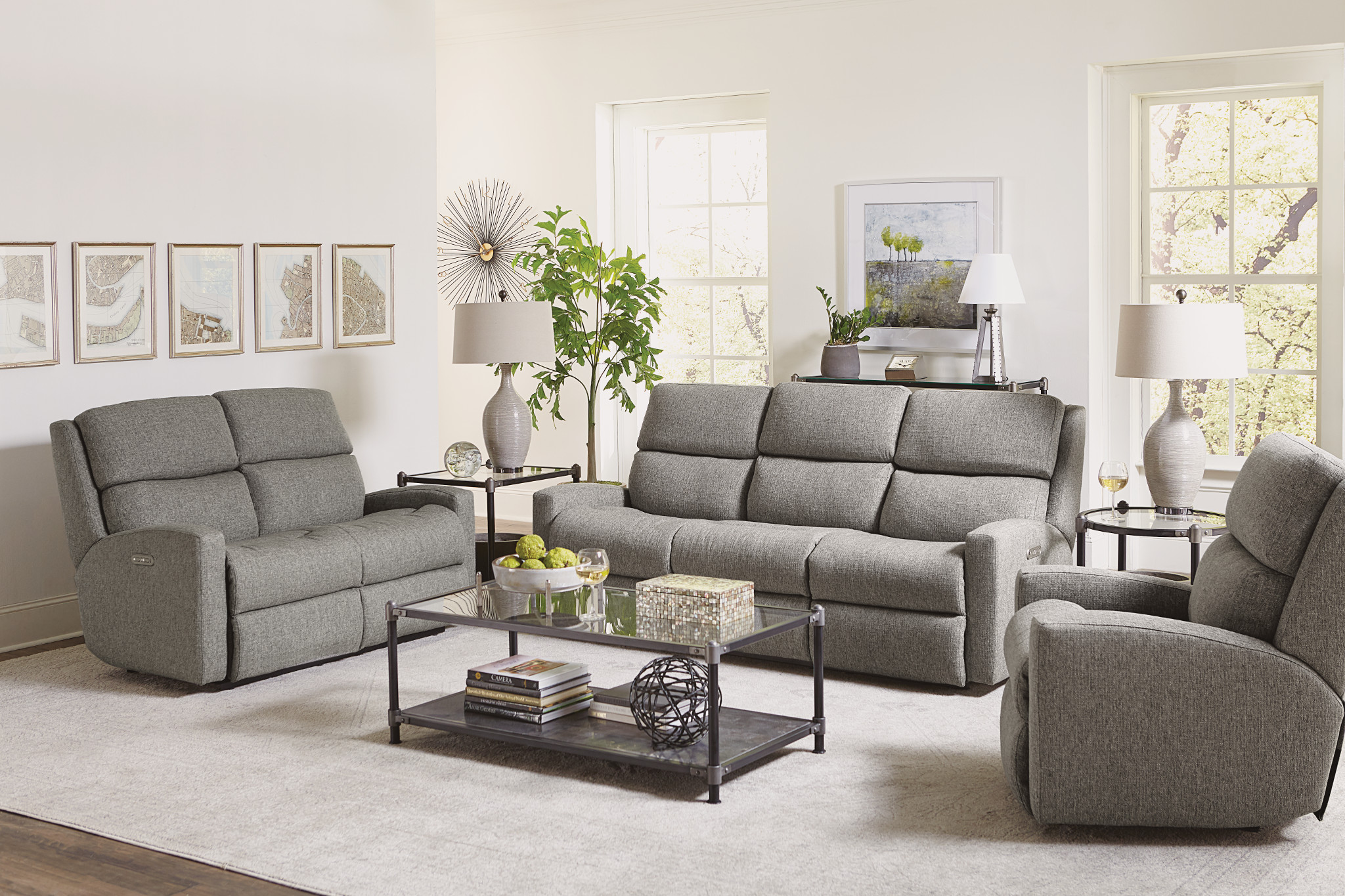 Make your space comfortable and pretty with a light and airy look. A soft grey fabric with lots of texture is a great place to start. These reclining pieces have clean lines and a tailored look which makes them just as stylish as stationary pieces. Finish the look with layered neutrals and organic touches.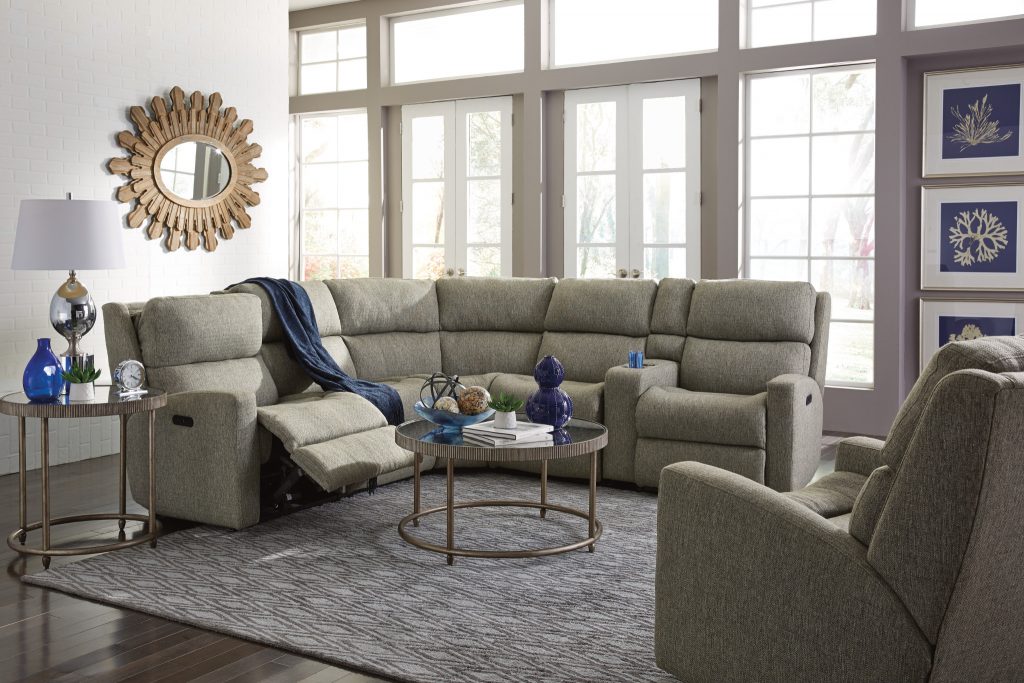 A reclining sectional is always a great option for a family room. Power reclining footrests, power adjustable headrests, and built-in USB ports make this piece even more comfortable, and what's more comfortable than convenience? Moody blues and polished metals give this space a modern look.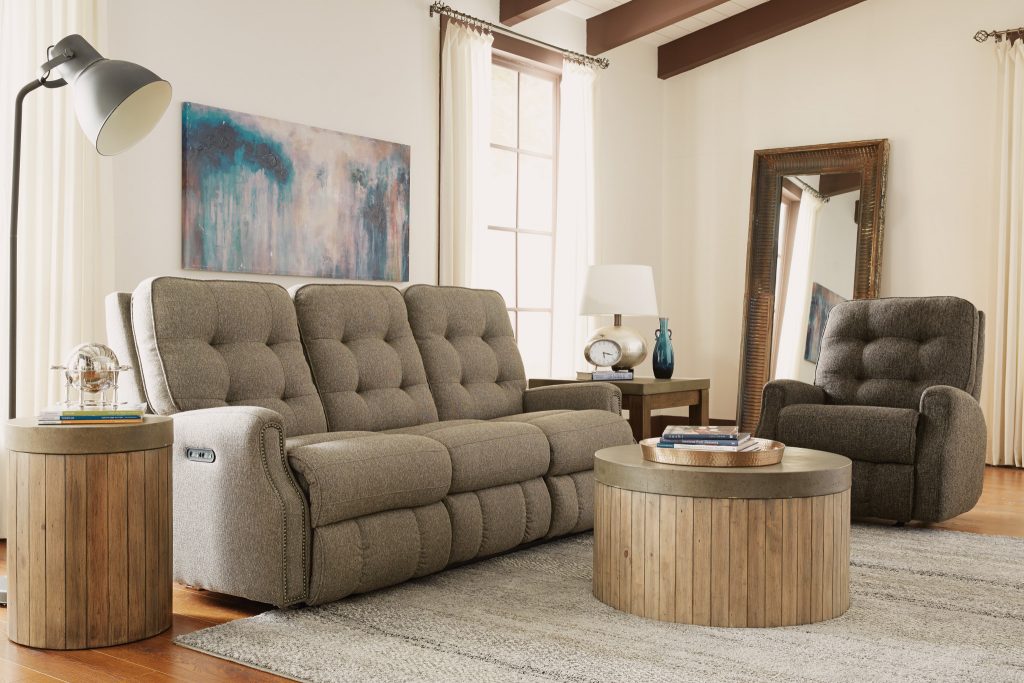 If you like a more traditional style then try this tufted reclining sofa. Designed with all the features that make it comfortable, it also adds character to a space. Tufting and nail trim are timeless details that pair well with trendy pieces like modern artwork and rustic tables.
While we love making interiors beautiful we also believe you should always be comfortable at home. So don't settle for one or the other. Let us help you have it all! Visit our showroom to find the perfect balance of style and comfort for your home today.