How to Organize Your Home with Style
Chattanooga Interior Design Tips for Stylish Home Organization
Let's talk about organizing your home. Not a super exciting topic, right? However, it's totally necessary if you want a stylish home. But we're not going to talk about labeling bins and purging closets. We're going to talk about furnishing your home with the right pieces so you're able to contain the clutter with style. Pretty furniture with the right features can keep you organized in every room. But you have to know what to look for. Here are five pieces to help you get organized and stay that way.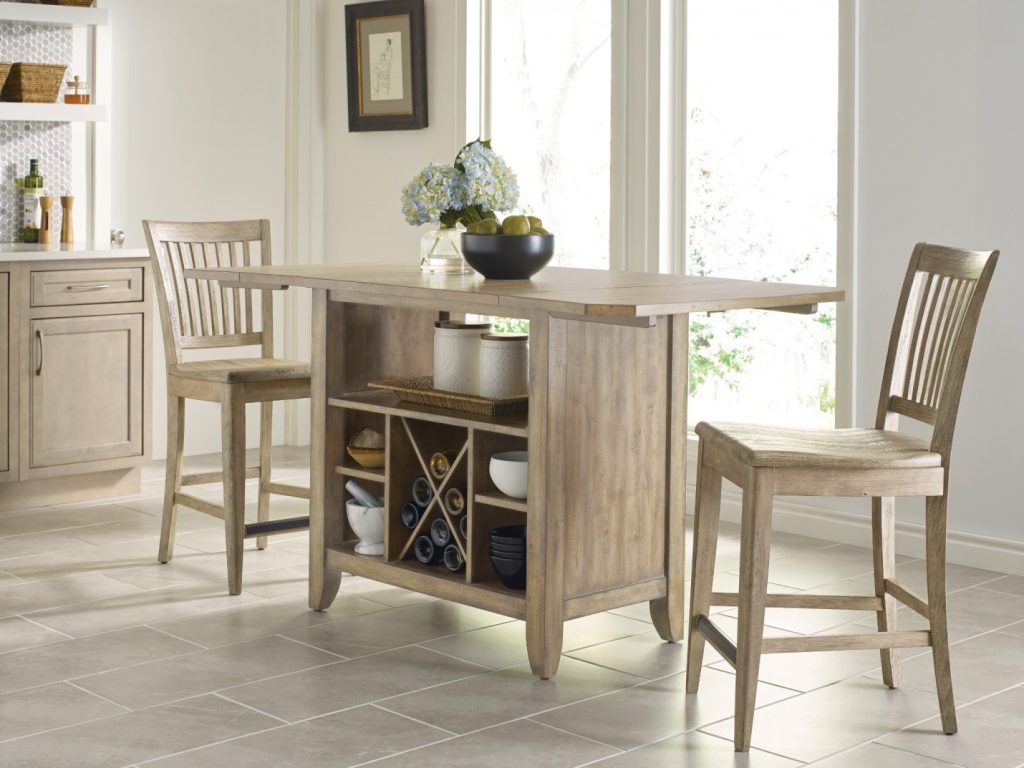 Anything with built-in storage, like this kitchen island from The Nook, by Kincaid, is a game changer for keeping your home in order. We love the design of this piece because it's a smart use of the space. Open shelving allows for extra storage and easy access to your most used or prettiest pieces.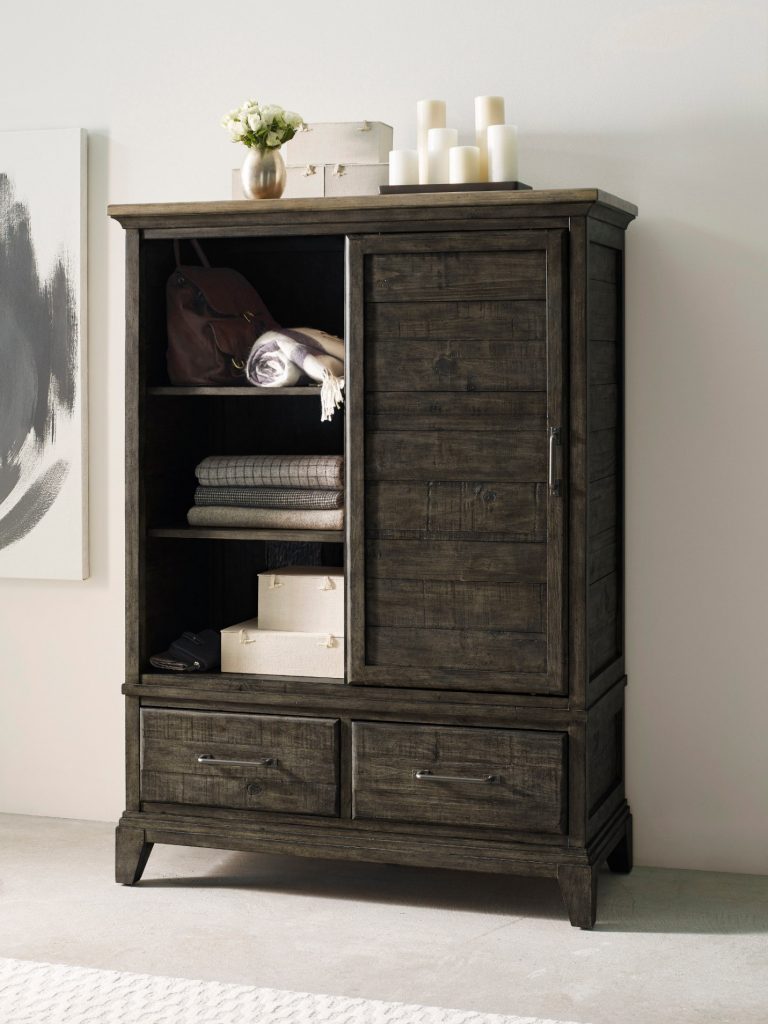 If your closets are finally at capacity then maybe you should consider a multi-purpose cabinet. This industrial piece features adjustable shelving with a farmhouse style sliding door. The great thing about this chest is that it can be used in any space where you need to get organized and add a fun farmhouse touch.
Work some storage into the bedroom with a cool bench designed with function in mind. This rustic Engold bench by Kincaid is a more casual alternative to an upholstered one and it features drawers roomy enough to store extra bedding and blankets.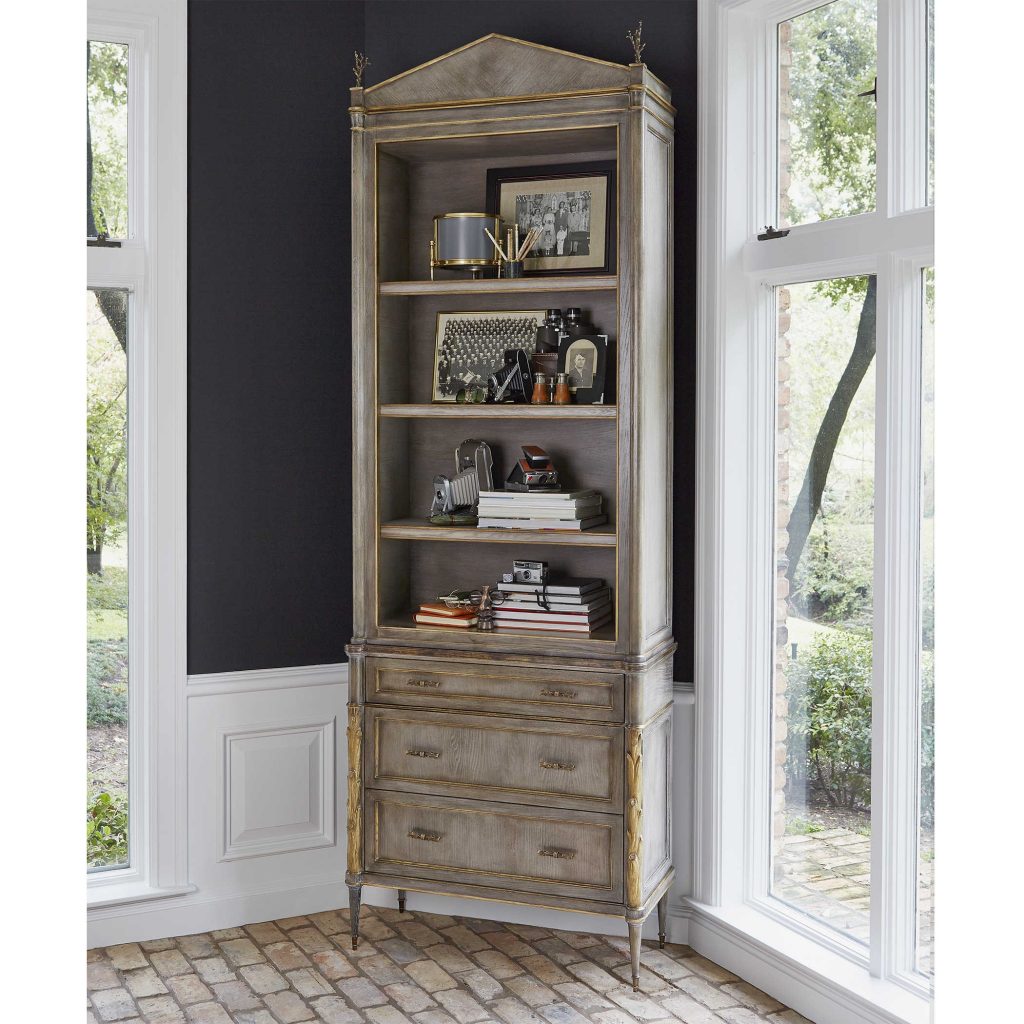 For the more traditional home, a curio style cabinet is a beautiful way to store things while displaying your most prized possessions in an artful way.  A brushed finish paired with gilded gold details is a show stopper.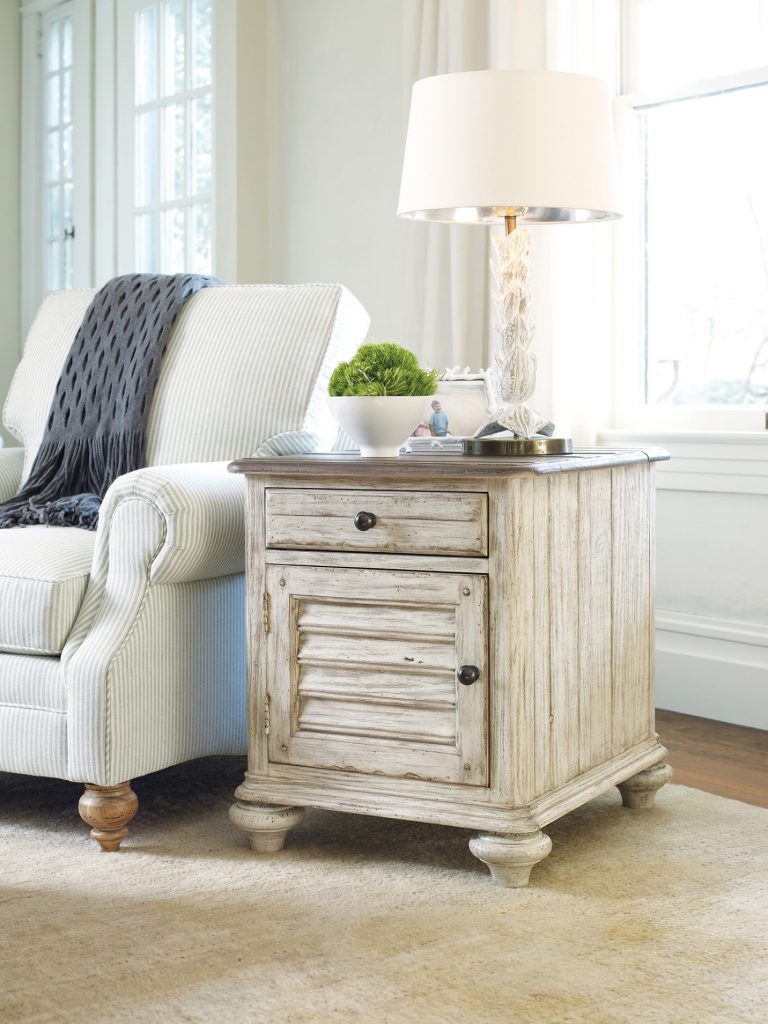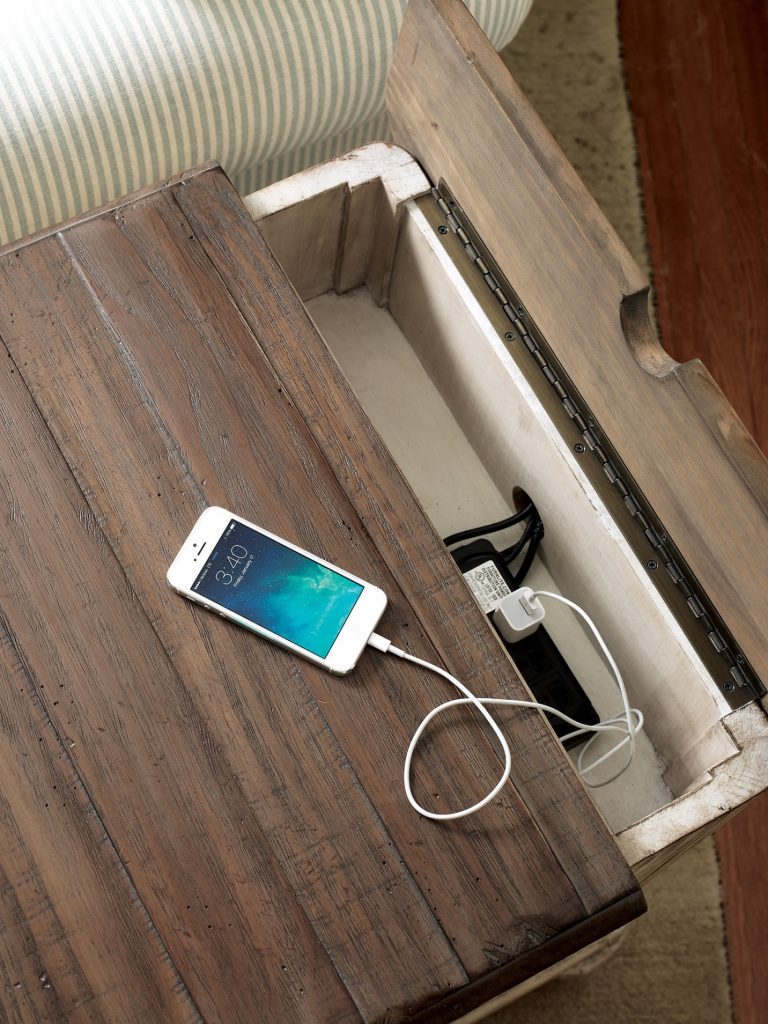 One thing that can make your home feel totally unorganized is visible and messy cords. With cell phones and tablets that constantly need charging you have to have a system to keep the cords from getting out of control. Chairside chests with built-in electrical outlets and USB ports are the perfect solution.
With so many smart furniture options there's no reason why you can't have a stylish and organized home. Get started by shopping our showroom for these pieces and more.