Questions to Answer Before Buying a Sectional
Tips for Updating Your Chattanooga Living Room Furniture with a Sectional Sofa
Sectionals are one of the most popular things going in living rooms. With the increasing popularity of open floor plans, it's easy to see why. They do so much to define an area and really create a comfortable and homey feel. However, when it comes to designing a custom sectional piece by piece it can get a little tricky. Unless you know exactly what to look for. So before you go out and buy that custom sectional be sure you know how to answer these questions.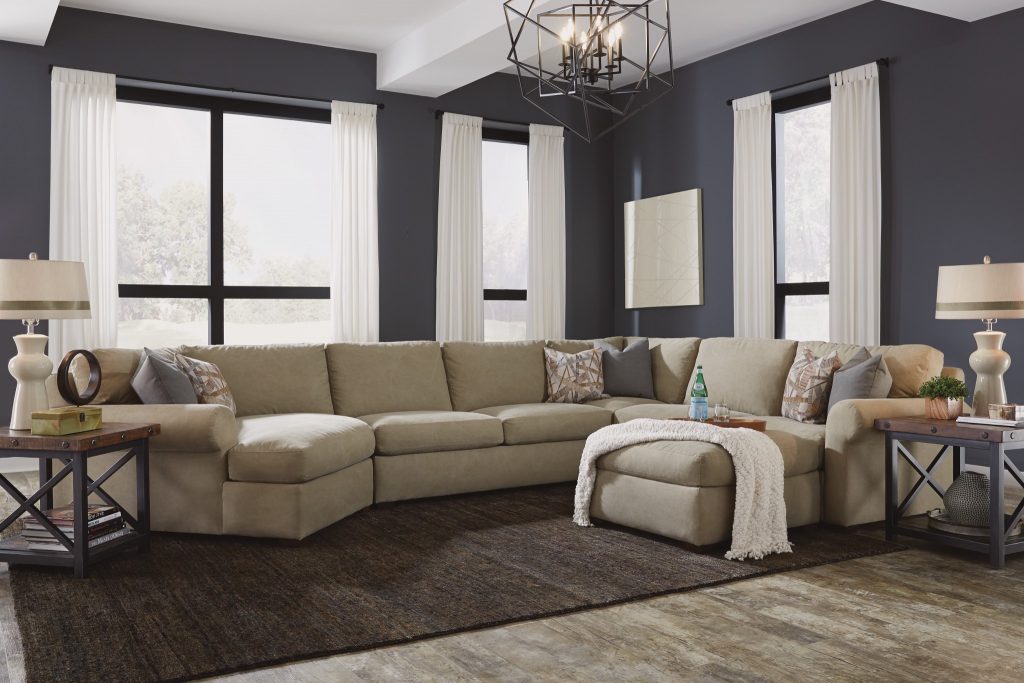 How do you use the space? For example, do you often host a game night or are you more likely to spend a quiet night alone while watching a movie? Do you have pets or eat in front of the TV? The answers to these questions will tell you if you should opt for things like a deep and roomy cushion, a performance fabric, and a large sectional versus a smaller one and a pair of chairs. When you buy a sectional for style but also function you get so much more out of it.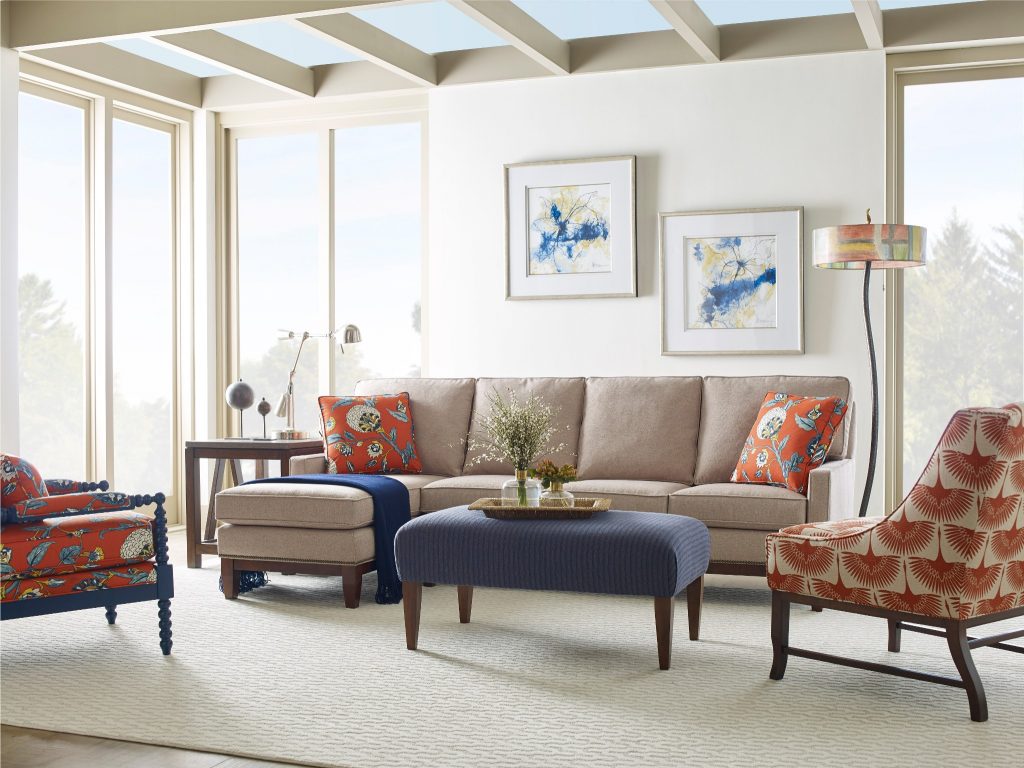 How do you get comfortable? Some people are perfectly fine sitting upright while others just can't get comfortable without putting their feet up. Give yourself the option to do either by choosing a sectional that features a chaise lounge. This type of sectional can even work in a small space and you'll always have a place to stretch out and get comfy.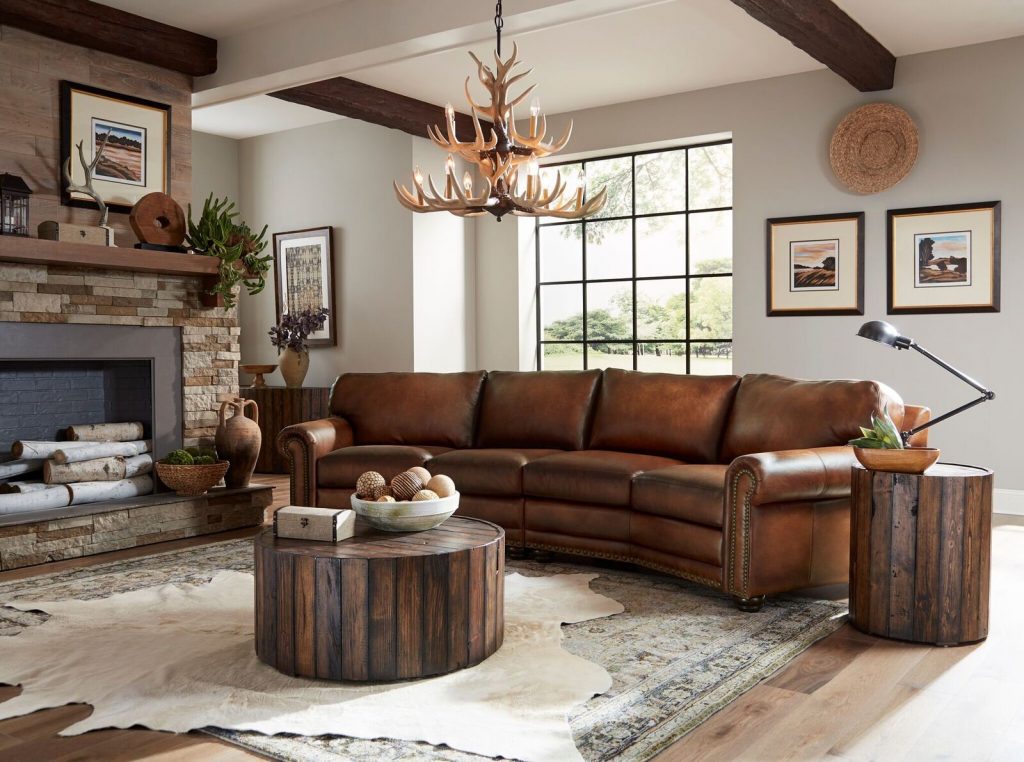 What is the focal point of the space? Is this a space for watching television or is it all about the fireplace? What if you have both? A conversation sofa, which is technically a sectional, is a great option for a living room with more than one focal point thanks to its curvy design.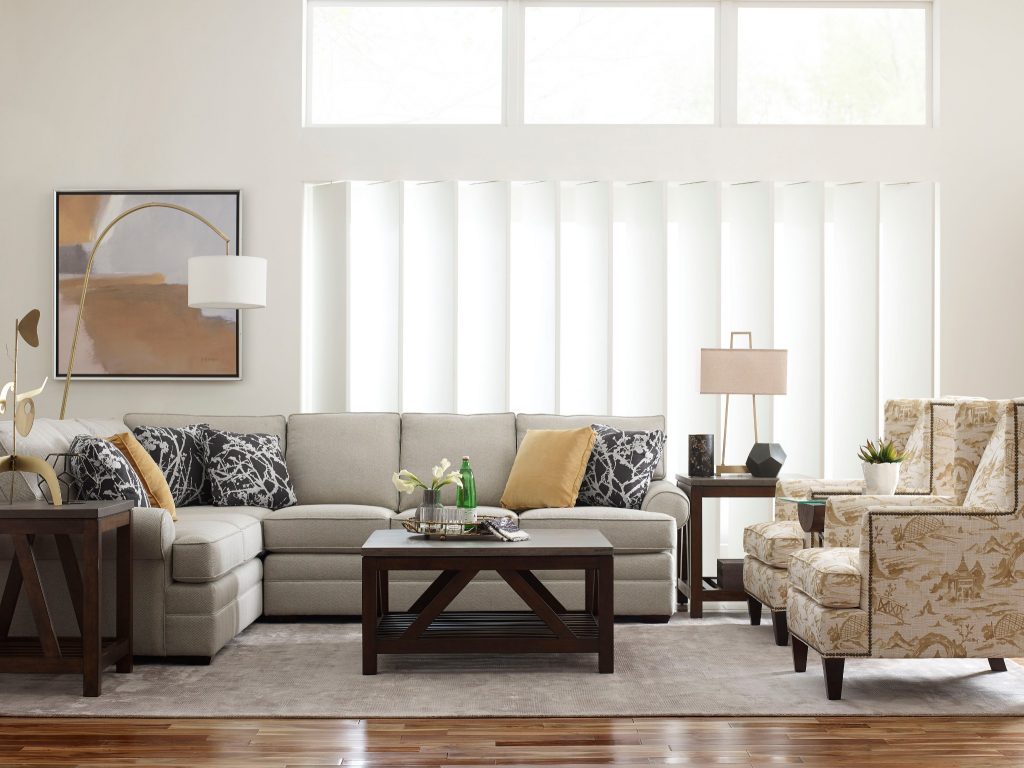 What are the dimensions of the space? Okay, this one seems really obvious but you don't want to be that person who buys a giant sectional only to realize you can't use it. That's an expensive mistake to make. You should know the overall dimensions of the space but it's also important to consider things like a hearth, walkways, and proximity to the surrounding spaces in an open floor plan. Luckily our designers can handle all that for you but it always helps to have your dimensions on hand when shopping just in case you find the perfect thing.
We hope this helps you think through exactly what to look for in a custom sectional. Remember, you can always take advantage of our free design service to be sure you choose the best sectional for your home.