Your Guide to a Designer Dining Space
Chattanooga Interior Design Tips for Updating Your Dining Room
Why do we over complicate decorating? Too often when making a design plan or a decision about what to buy for a space we let the fear of making the wrong choice keep us from taking any chances. Great design sometimes means taking a risk here and there but it doesn't have to be complicated. Just follow these tips and go with what you love to create a designer look in your dining space.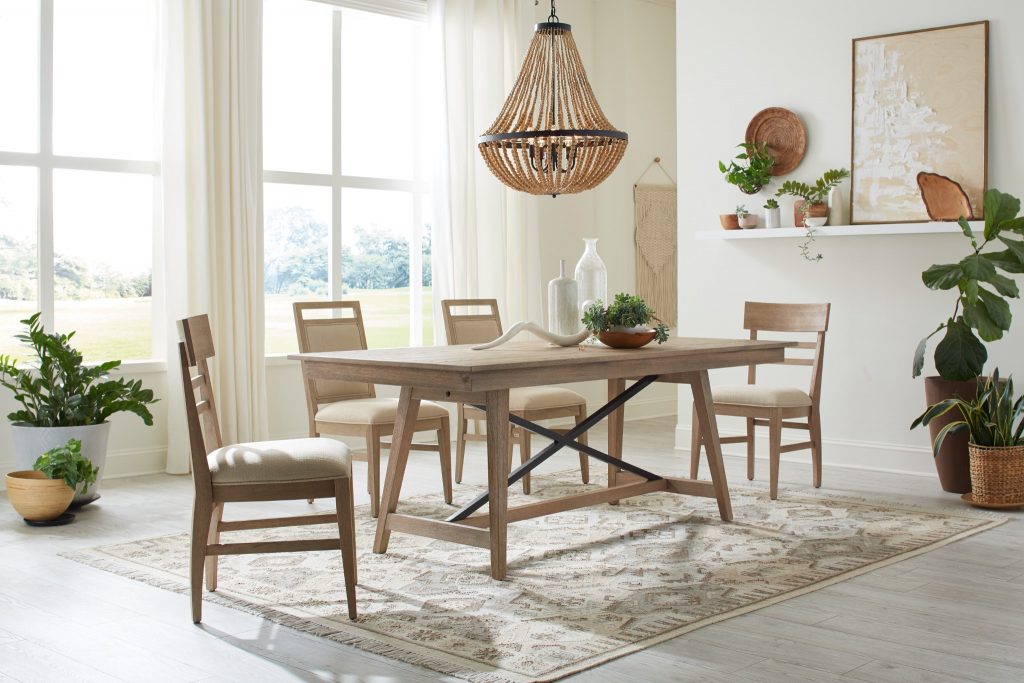 Upgrade the lighting. It's one of those elements that can completely change the look of a space. It's also an easy place to take a design risk. Lighting doesn't have to match other pieces it just needs to flow with the rest of the space. A beaded chandelier adds a curvy element to this room with many angles and hard lines.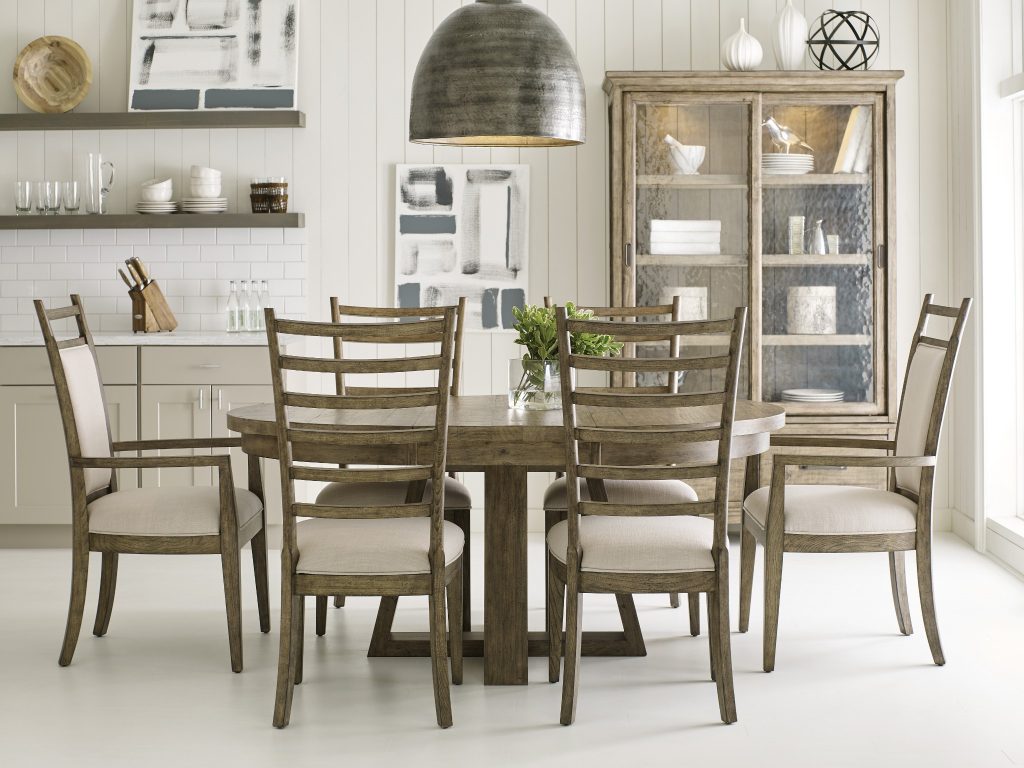 Is your dining space in the kitchen? Make it cohesive. Think of it as an extension of the rest of your home. Add artwork and mix decorative pieces in with dishes. Don't be afraid to layer in something unexpected.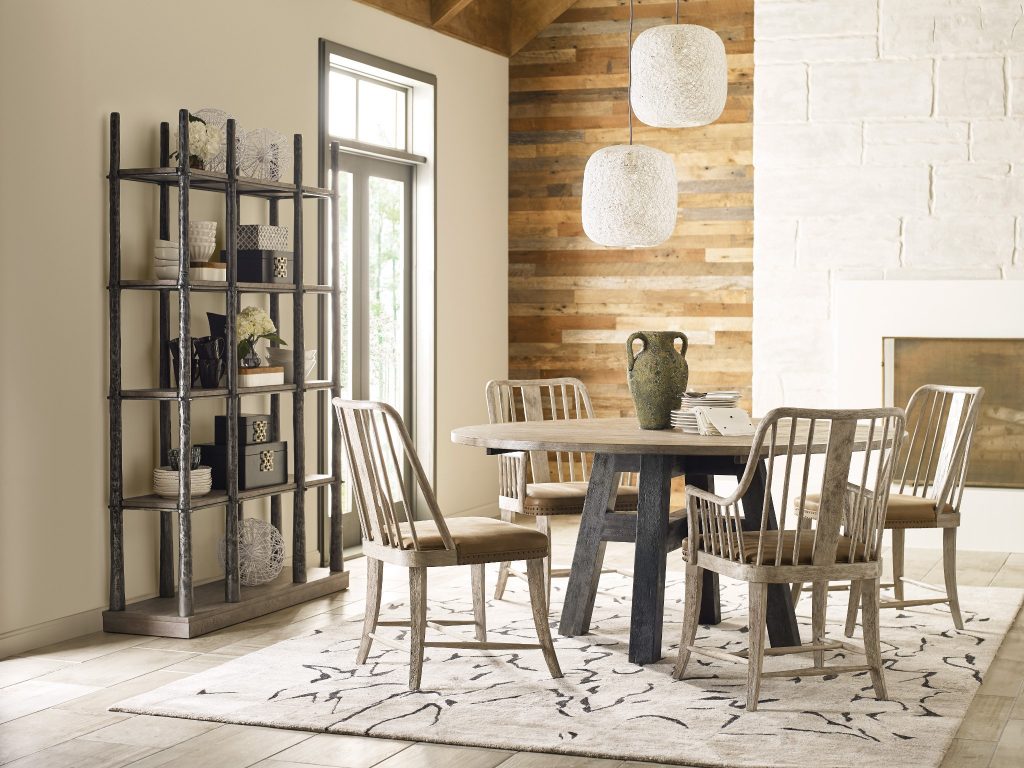 Try an alternative to a china cabinet or sideboard for seriously stylish storage. It doesn't necessarily have to be a dining room piece as long as it provides some type of storage or shelving. The important thing is to use a piece that has some character or personality and possibly even introduces a new material or finish to the room.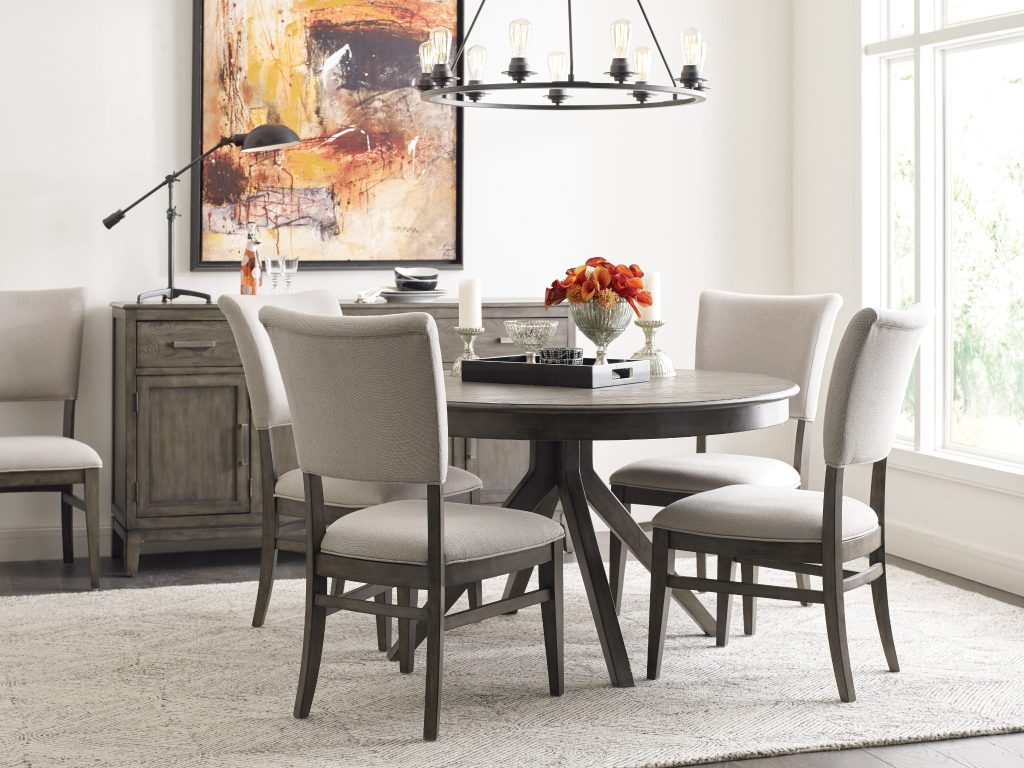 In a neutral dining space add interest with a shock of color. The contrast of bold colors against layered neutrals has a high-end look and adds major personality. A single large scale piece of artwork looks chic over a sideboard with minimal accessories.
Mix up seating for a more eclectic look. Luckily, many dining collections now offer multiple seating options so you can create a more custom look. But if you're feeling more adventurous and want that "magazine-styled" look then mix different collections and even consider options such as upholstered accent chairs.
It's so easy to upgrade a basic dining space to a designer look! Just follow these tips or let our design team help you every step of the way.