Five Beds That Are Anything But Ordinary
Stylish Chattanooga Bedroom Furniture
We believe that your bedroom is a sacred space. Which means it should be beautifully decorated. We also believe that when choosing bedroom furniture you should start with the bed. Whether you like a matching set of bedroom pieces or you prefer the collected look one thing is for sure. The bed is the focal point of the space so choose wisely. Before you buy your next set of bedroom furniture, read this first. We've rounded up five stylish beds with design elements that make them way beyond the ordinary.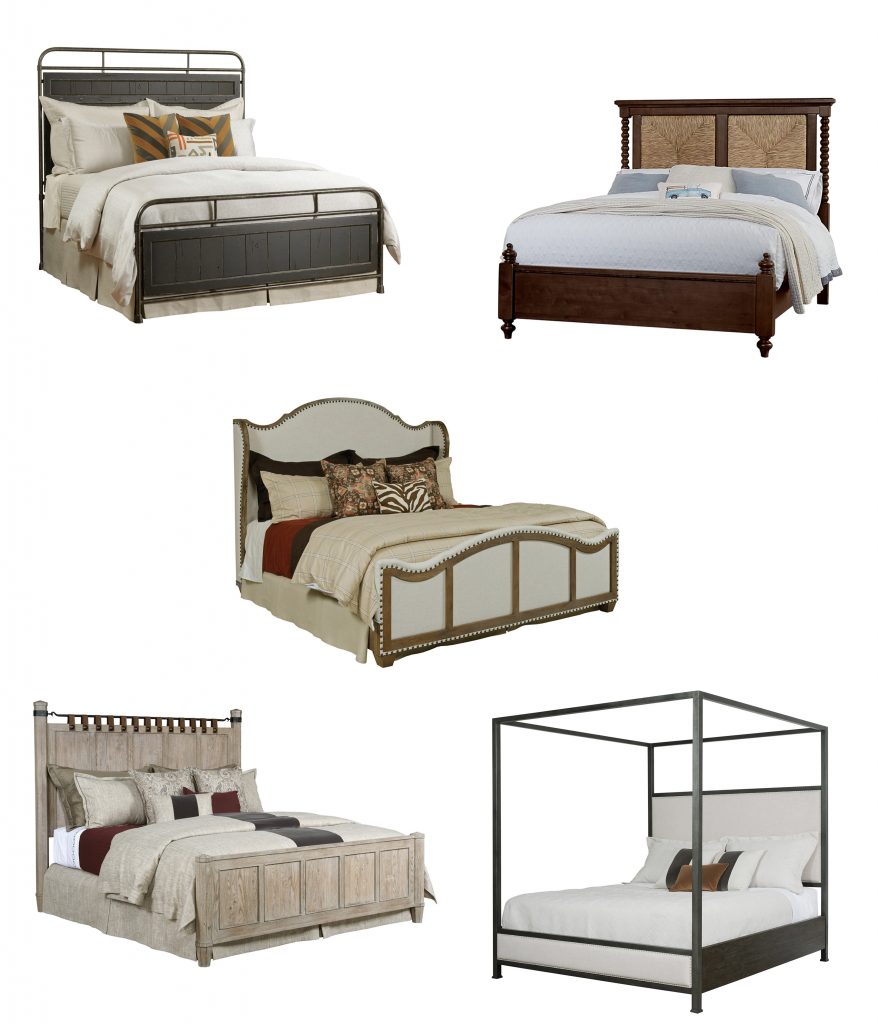 Folsom / American Heirloom / Crossnore / Newland / Shelley
Let's start with the Folsom bed. Metal beds often have a similar look but this one has so much character you're left wondering if it's made of both metal and wood. With a plank board look, this bed is perfect for a modern farmhouse home. Mix it with painted pieces or weathered woods for a cool collected look.
Next up is this stylish heirloom-inspired bed. Rush is an element that adds the feeling of a sense of history. When paired with carved wood the American Heirloom bed becomes the perfect piece to use with antiques and a vintage rug.
Now let's take a look at a trend that doesn't seem to be going away anytime soon. The deconstructed style is one that has character for days and the look of luxury. You could easily use the Crossnore bed with sleek pieces in modern grey finishes and top it with a dramatic chandelier for a designer look.
For the fan of rustic furniture, the Newland bed has everything you love about rustic style. A look that's inspired by nature this bed is designed with leather, wood, and metal for a heavily textured look. This would be a cool piece for a rustic-meets-industrial style home.
Finally, the Shelley bed is a modern design lover's dream. A canopy bed without all the fuss that typically comes with it this bed features clean lines and crisp white linen. Finished in matte charcoal, it's a cozy and stylish space to rest. This bed would be a great choice to make a dramatic statement in a bedroom with a high ceiling.
If your bedroom needs an update then maybe it's time to make a change with a new bed. Check out these styles and more in our showroom where we have lots of options and our designers are waiting to help you create the bedroom of your dreams.