Furniture Designed for Real Life
Chattanooga Bedroom Furniture that is Not Only Beautiful, But Useful Too
A well designed piece of furniture can do so many things. It can add to the beauty of your home, create a more comfortable space and make your home function well for your life. This is exactly why we can't get enough of Kincaid furniture and all the modern conveniences they build into their pieces. Let's take a look at four design features from Kincaid furniture that just make life a little bit better.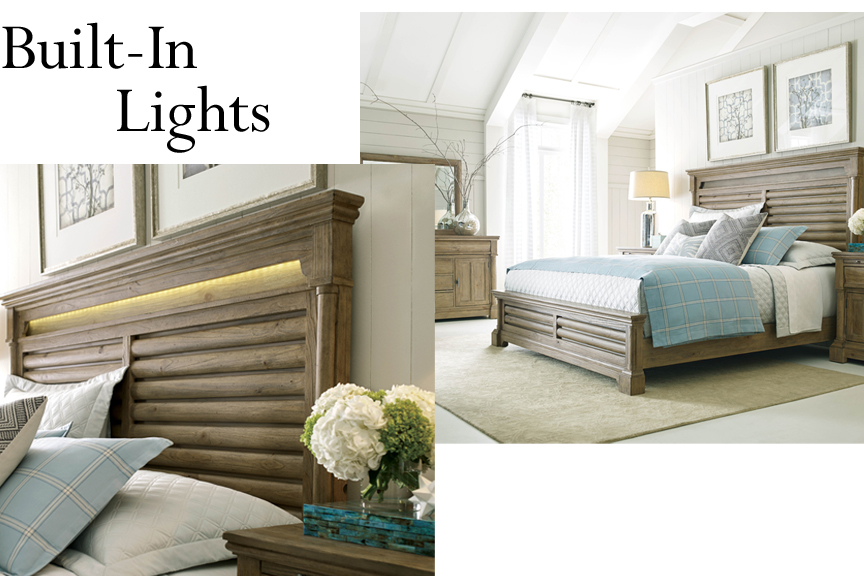 Built-in lighting. With the simple touch of a button you turn on the built-in lights in the Pacifica bed. A nice alternative to a bright lamp it provides just enough light to read by. This is such a relaxing way to end the day and you don't always want a bright light shining in your face if you're getting ready to go to sleep.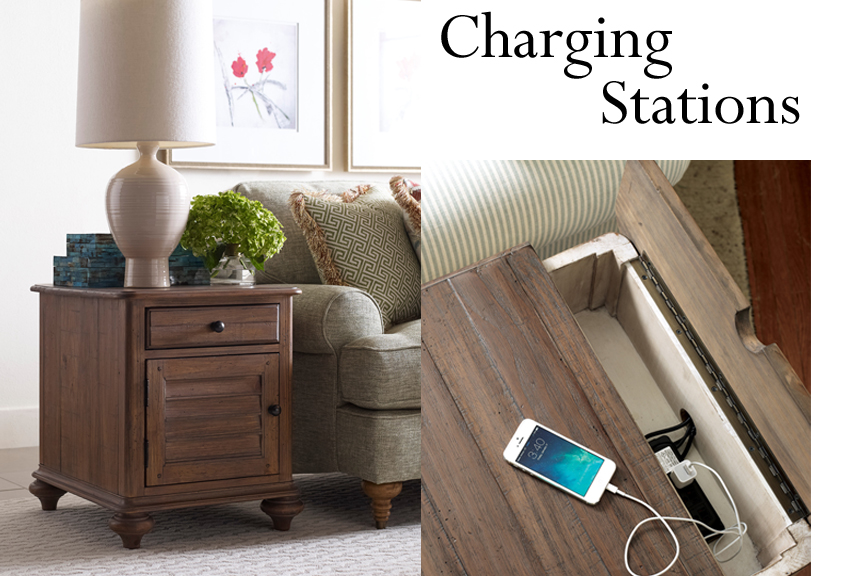 Charging stations. In our technology driven world it seems we can never have enough power sources. This is why Kincaid offers many end tables and night stands with built-in power outlets so that you can charge cell phones, tablets and plug in lighting. The hidden access, like the one seen in the Weatherford chairside table, allows you to keep all those messy cords organized and out of sight.
Drop-front drawers. If you have a television in the bedroom, and most homes do, the Hadleigh dresser is an example of a clever solution for hiding that not-so-pretty cable box. Many dressers made by Kincaid are designed with at least one drop-front drawer that allows for the component to be tucked away but still very much usable when you want to binge on your favorite series.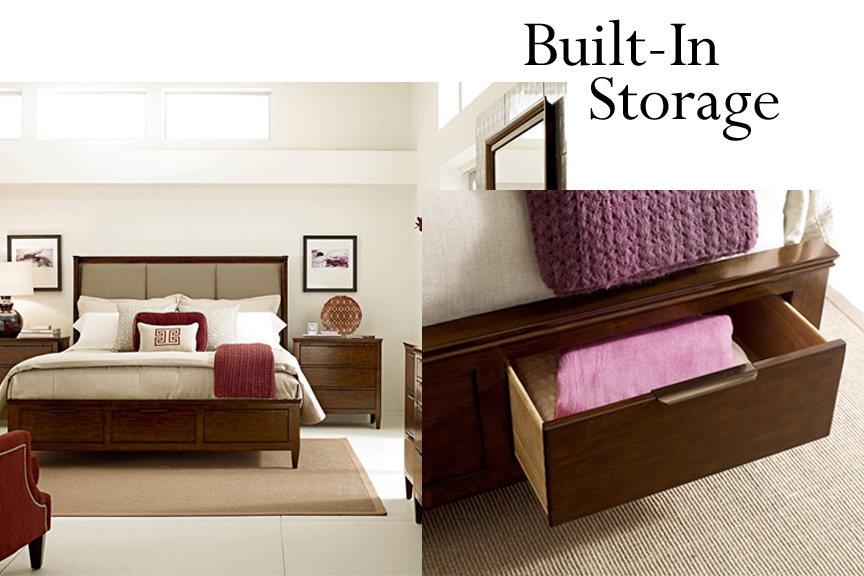 Built-in storage. Extra storage is always a welcome feature in any piece of furniture. Kincaid makes smart use of the space beneath the bed by offering the option of built-in drawers, seen here on the Spectrum bed.  Dove-tailed and soft-close, these drawers will help keep your bedroom an organized space which makes it a much nicer place to be.
We could keep going but we want you to see it for yourself. When you visit our showroom you can see many of these pieces on display and check out all of the great features that are designed with you in mind.