Five Stylish Living Rooms That Aren't Grey
Chattanooga Living Room Furniture Possibilities
Grey is the color of the moment. There's no denying it. It is everywhere from designer fabrics to kitchen cabinets. We love grey for its modern edge and versatility. However, when it comes to decorating what happens when you're craving more color? Don't worry! Color is definitely on trend and we have rounded up five stylish living rooms to prove it. Keep reading to be inspired by five living rooms where grey isn't the star of the show.
Minimal color packs a powerful punch in this neutral space. Layered creams and beiges are already dreamy but incorporating bright greens give it a fresh feel. The mini gallery wall of abstract artwork completes the space with an overall modern touch.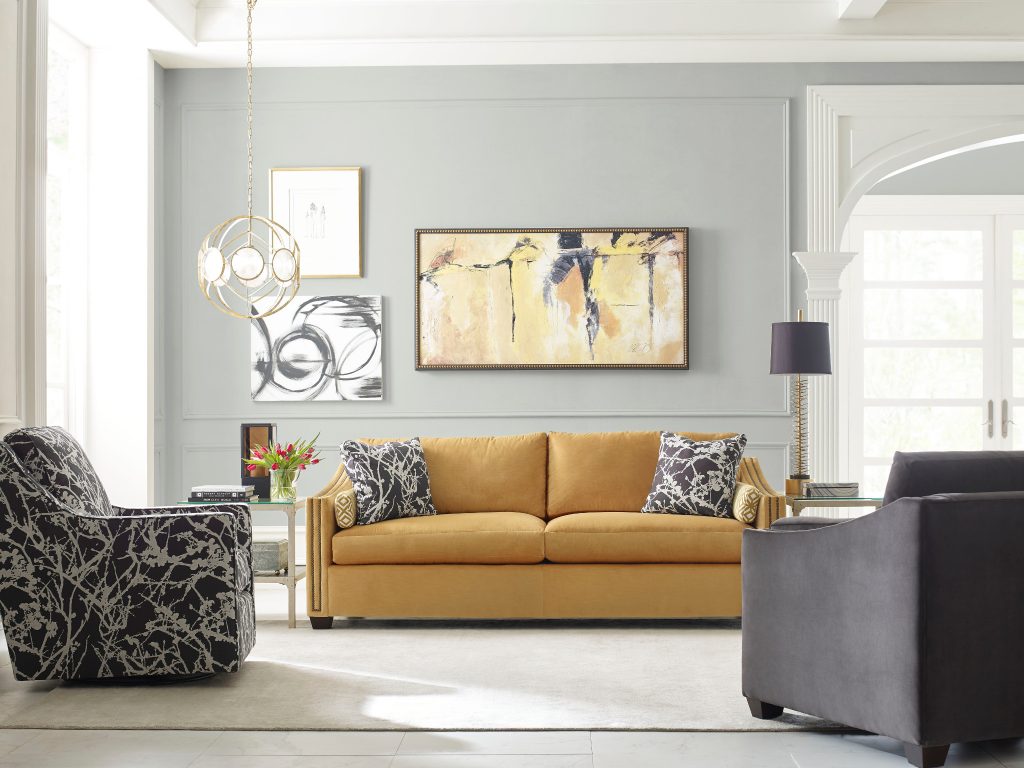 In this chic space, grey takes a backseat to bold yellow. Plush velvet makes this sofa a statement piece and the focal point of the space. Keeping the rest of the palette neutral but layering in texture and crisp black and white pattern balances the rich golden hue of the sofa.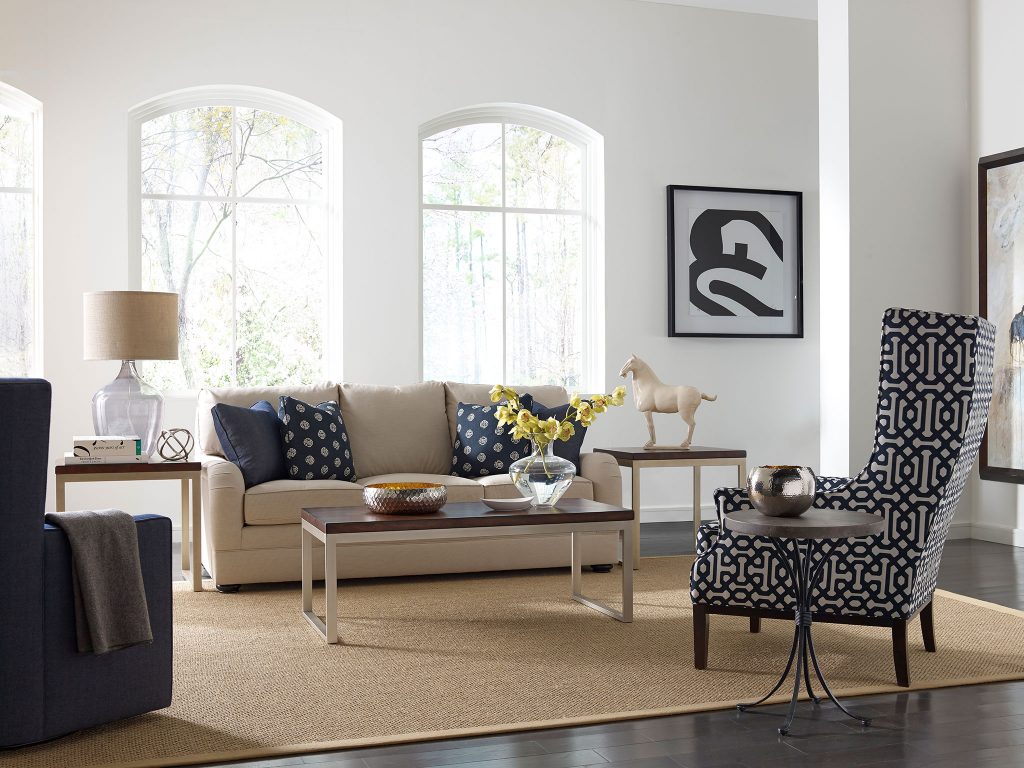 You can never go wrong with a classic like navy. Not only does it have a timeless appeal but it is extremely versatile. We love navy's ability to work with so many different colors. However, if you want a look that never fails then go with navy and white. It always looks fresh!
There are many spaces where we talk about how less is more. This is not one of those spaces. Color and pattern are perfectly paired in this living room to give it major personality. Fun pops of orange add a playful feel keeping the overall design from looking too contrived.
Taupe is an excellent alternative to grey. Much lighter than brown it still offers a warm undertone that most true greys can't. It has a cozy and inviting feel which makes it perfect for rich jewel tones or fall color palettes.
If grey isn't your color, or you just want to try something new, we can help! Creating custom interiors is what we do. From neutral spaces to over-the-top color and everywhere in between, we can help you create the look you want. Visit our design center to get started.