Tips for Choosing the Right Coffee Table for Sectionals
Choosing the right coffee table for sectionals in your living room requires more than just choosing a pretty piece of furniture. The perfect coffee table will allow you to easily move around your sectional while making the space more comfortable and functional. If you have a sectional, read this before choosing your next coffee table to make the most of your living room.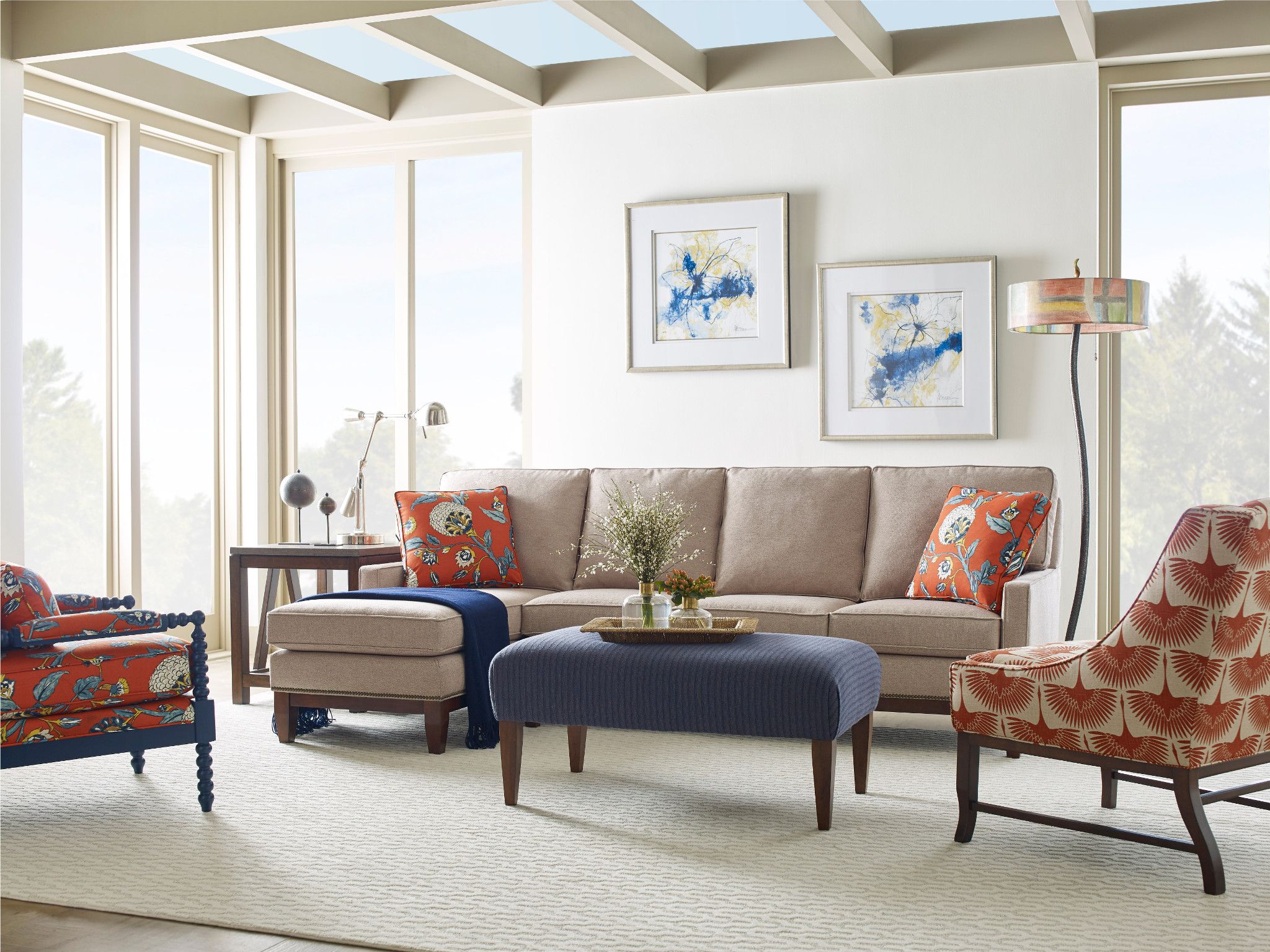 A rectangular coffee table is a great choice for a sectional that has an extended chaise. With the correct measurements a rectangular table or ottoman will turn your sectional into an extra cozy spot, since it fits like a glove. Just be sure it doesn't extend past the length of the sofa or bump into the chaise but allows enough space for you to easily move around it.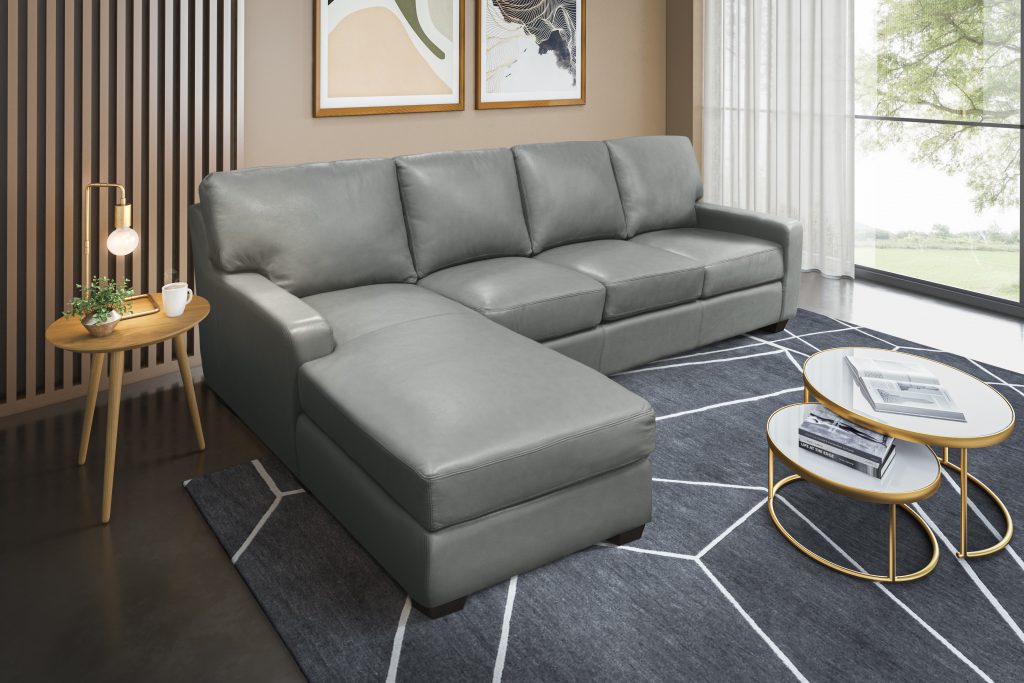 Use nesting tables for the perfect combination of style and versatility. Because they can be separated, they can accommodate you or your guests in any seat. They're easily nestled back together when not being used to serve as a unique table and stylish statement.
A square coffee table is a great fit for a tight space. That's why you should consider this option if you have an L-shaped sectional with opposing chairs. Every seat needs a surface that is accessible. A square table like the Mason provides ample surface area and eye-pleasing symmetrical style.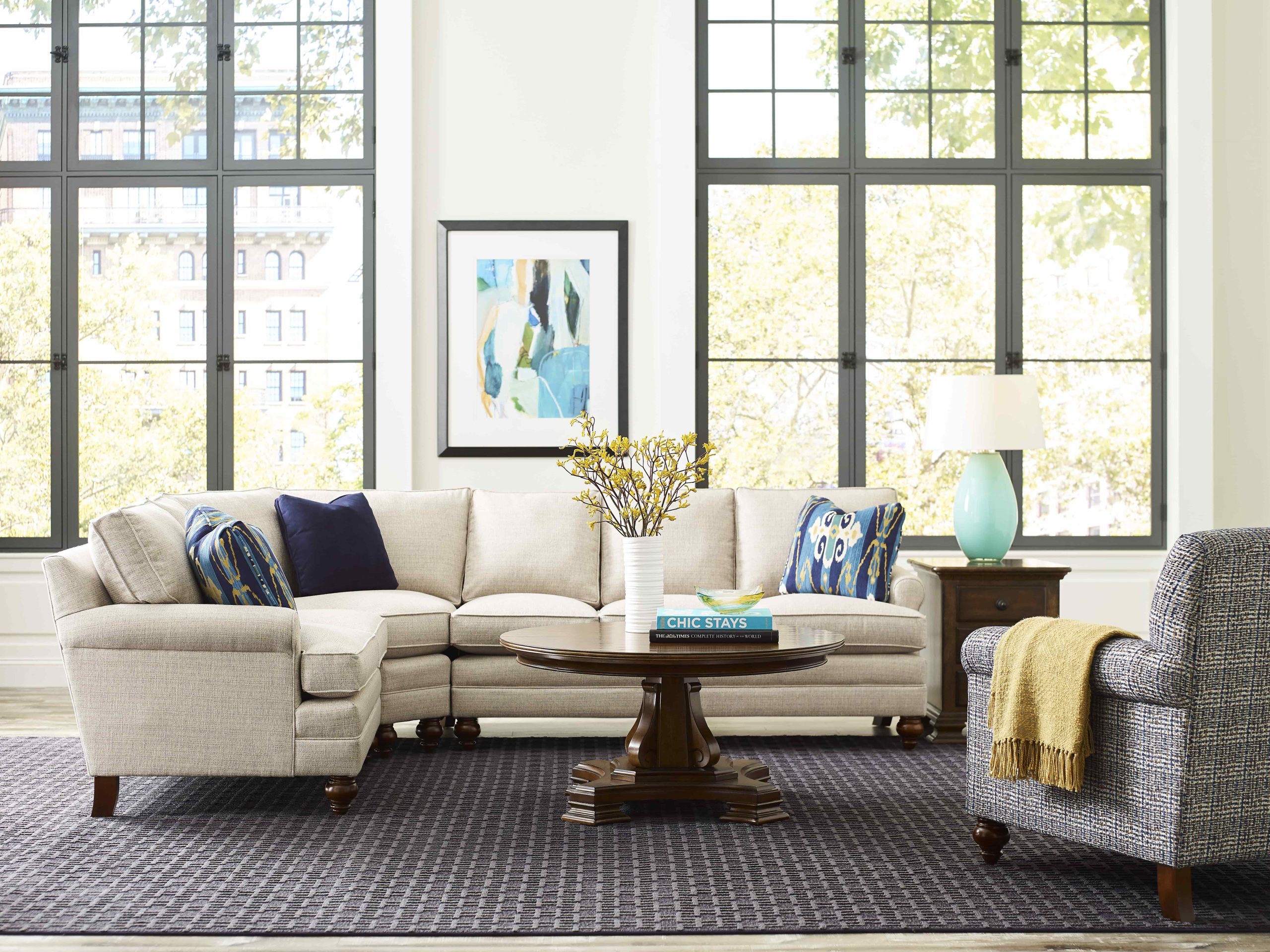 Round coffee tables are a smooth fit for small sectionals in small spaces. A round table has a great flow and allows for easy movement in and out of the sectional. Go for a classic pedestal table like the Portolone. A pretty pedestal isn't just functional but it takes up little visual space and has classic appeal.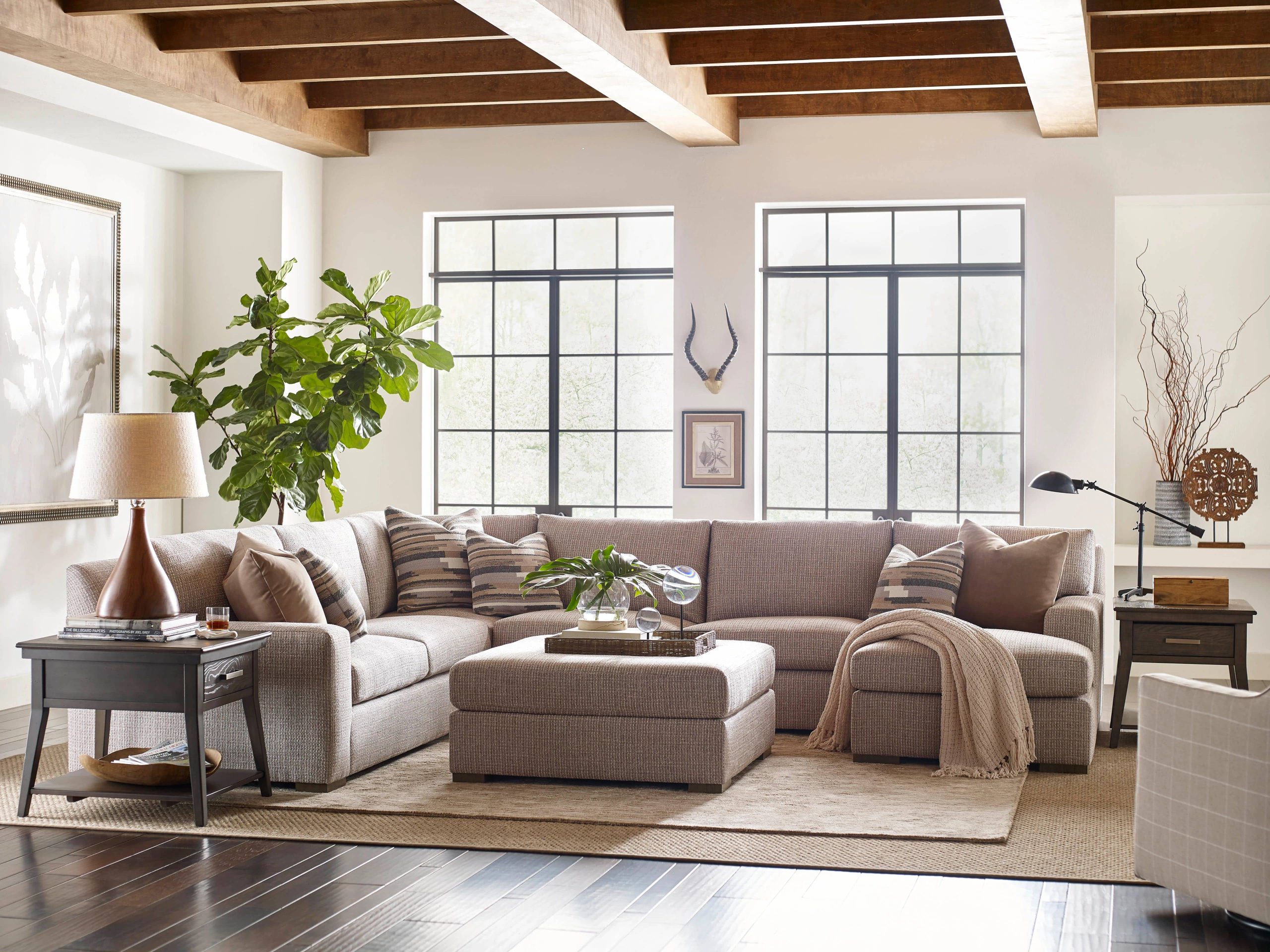 Consider an ottoman for your large sectional to create the perfect spot for lounging. A large sectional with deep seats already has an inviting feel. Take the comfort factor to the next level with a large ottoman upholstered in a plush fabric. It can be moved right up to the sectional for the ultimate in comfort.
Get the most from your sectional by choosing the right coffee table. With so many options, many of them custom, you're sure to find the right one in our showroom.