Wood TV Console Choices for the Style Conscious
Let's face it. Televisions, though not aesthetically satisfying, are a staple in most homes. This means you have to dedicate and decorate a space for this necessary piece and all that it requires. Even if a television and its components aren't pretty, the space where you display it definitely can be. Here are some chic wood TV console options that are anything but boring.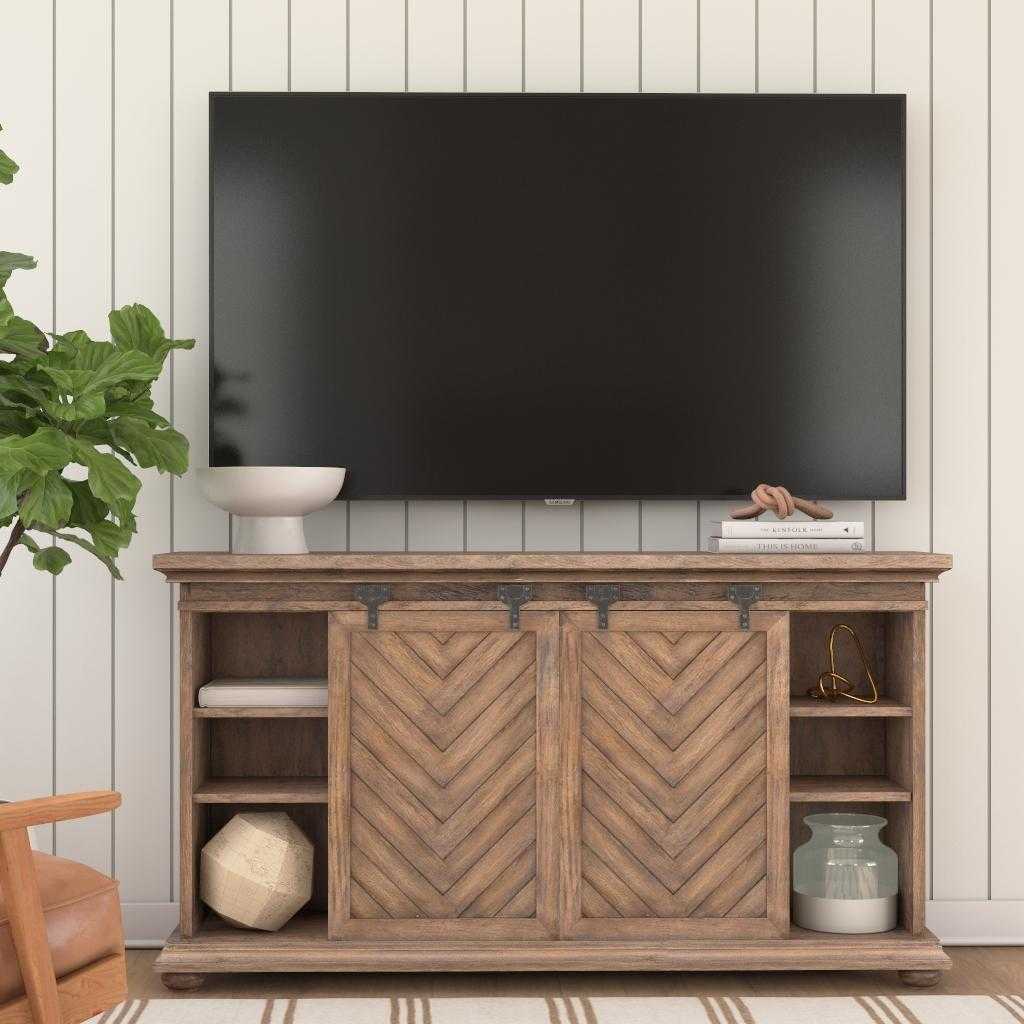 Use your television to create a statement wall with the Primali media console. A herringbone pattern has a unique look that will steal the show. Sliding doors and adjustable shelving provide function and an opportunity to style your space. Mount the TV and keep accessories minimal for a chic look.
Create function and add style all while sneaking in some extra storage with the Carpenter collection. Mix and match pieces mean you can flank this rustic console with open shelving or move the towers to another space when you want to rearrange your furniture for a fresh look.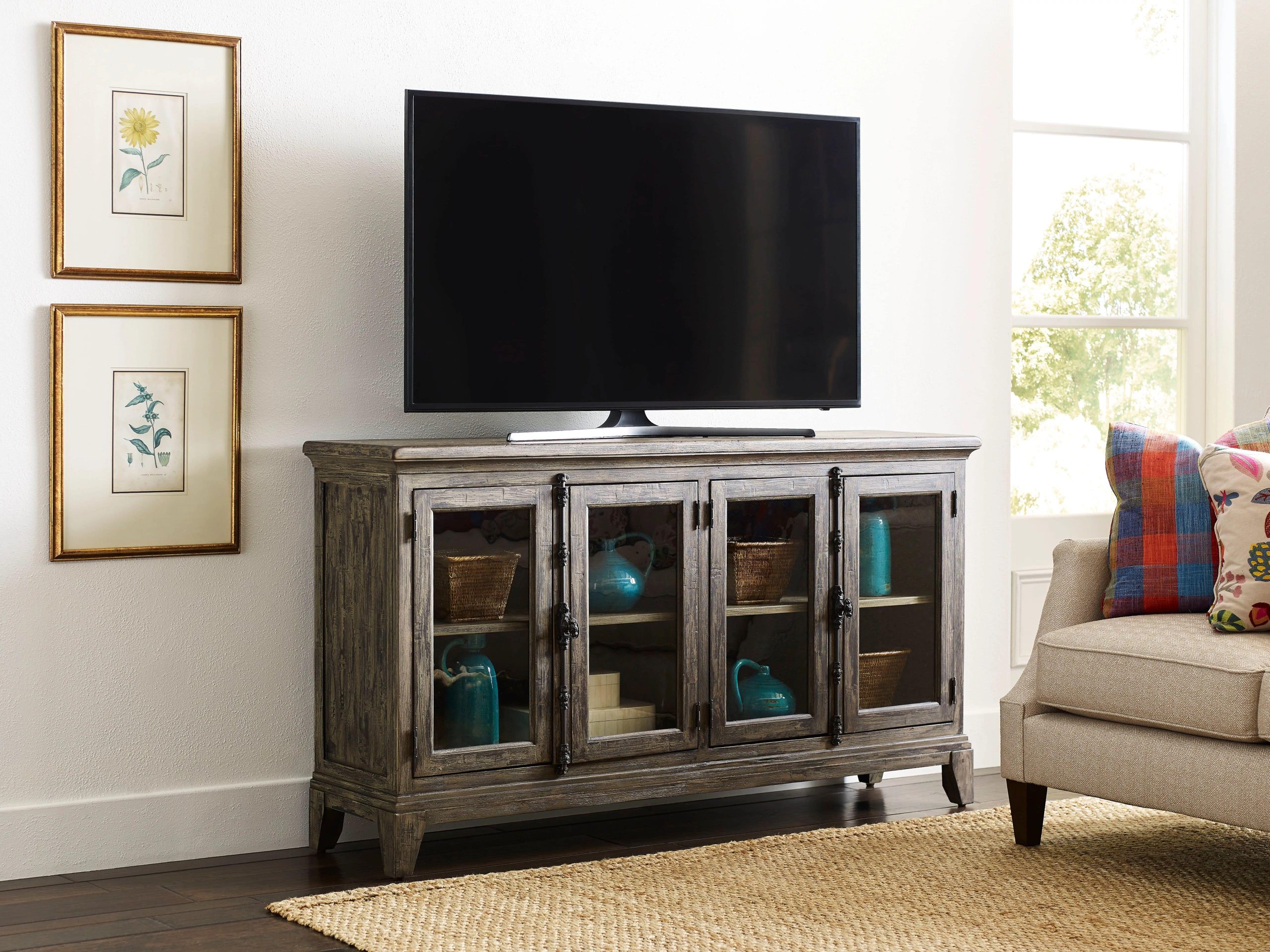 If you're not a fan of the typical media console then choose an accent piece instead. The right one can provide all the function you need with the style you crave. The Alma console has vintage-inspired hardware with a grey weathered finish. Roomy shelves provide plenty of storage and space to display pretty things.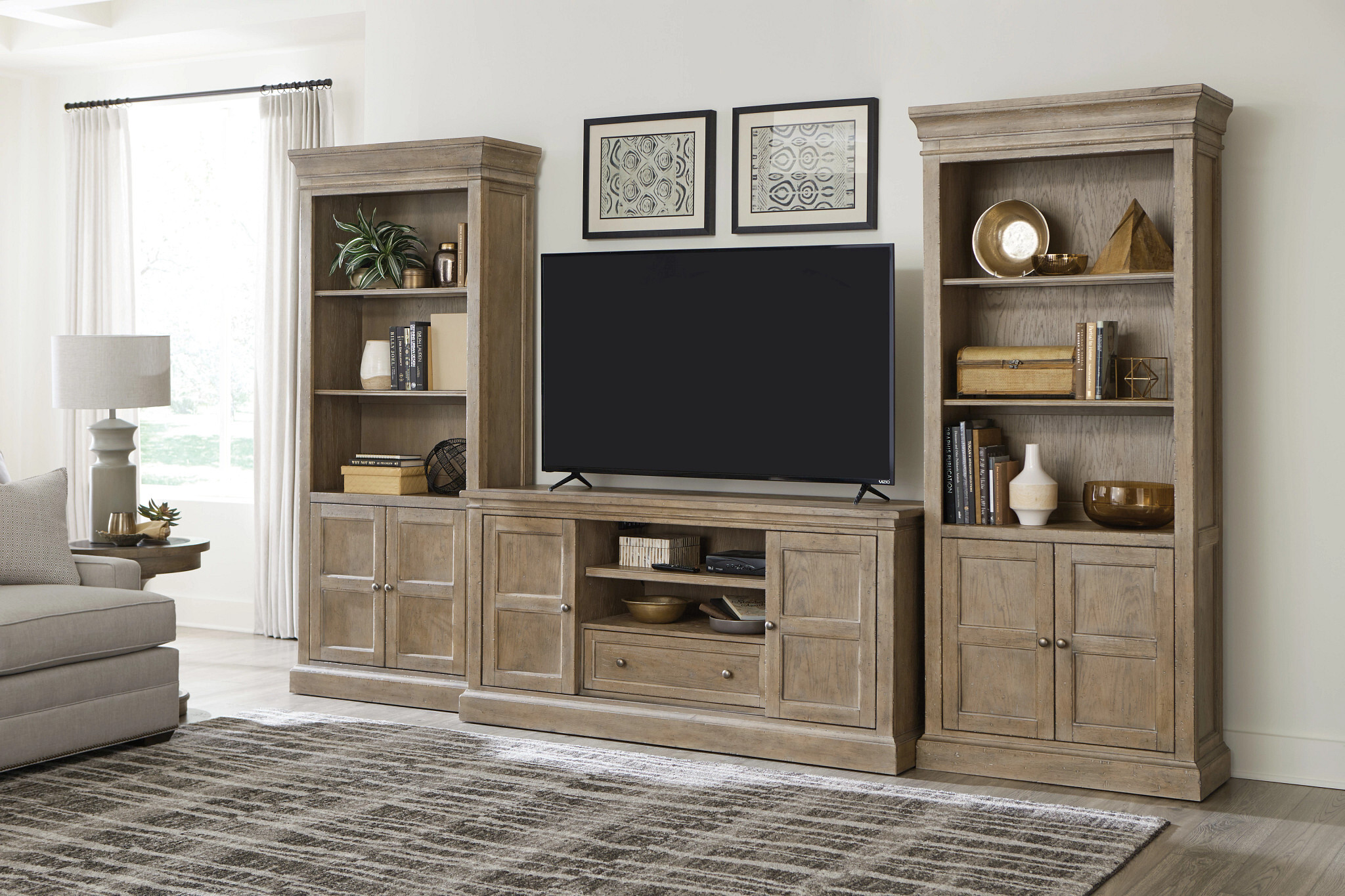 If you have a large living room then dedicate an entire wall to your television with a stylish set up. The Donelson collection has mix and match pieces for the perfect fit and a light wood finish for an airy look. A power bar and wire management provide all you need to get organized in style.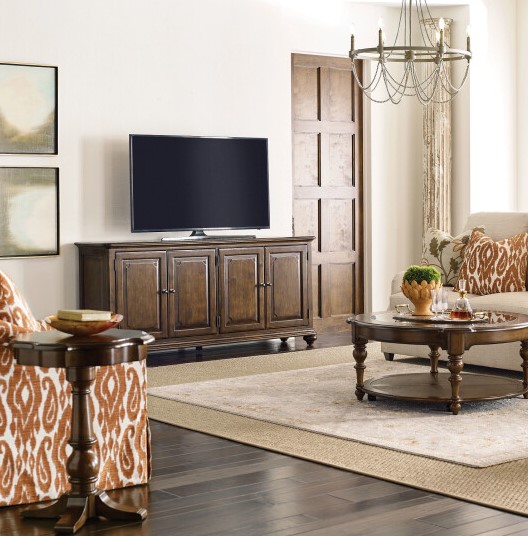 You can never go wrong with a classic style. The Morton media console has a timeless design that blends easily with both traditional furniture and modern decor. This console is built for a large television and has all the features you need to hide messy cords and components.
Don't settle for a basic console when there are so many beautiful ways to display your television and style the space around it. Check out all of your options in our showroom to find the perfect console for your home.