How to Achieve Modern Rustic Style
Blending elements in a way that creates a unique look can be a great way to merge different styles that you love. When you blend styles that have an obvious contrast, it can be so powerful and will result in a beautiful and well-curated home. Pairing modern and rustic styles is one of those design pairings that is on trend, and for a good reason. This combination has lasting style with a fresh feel. Here are some tips for how to get the modern rustic style look.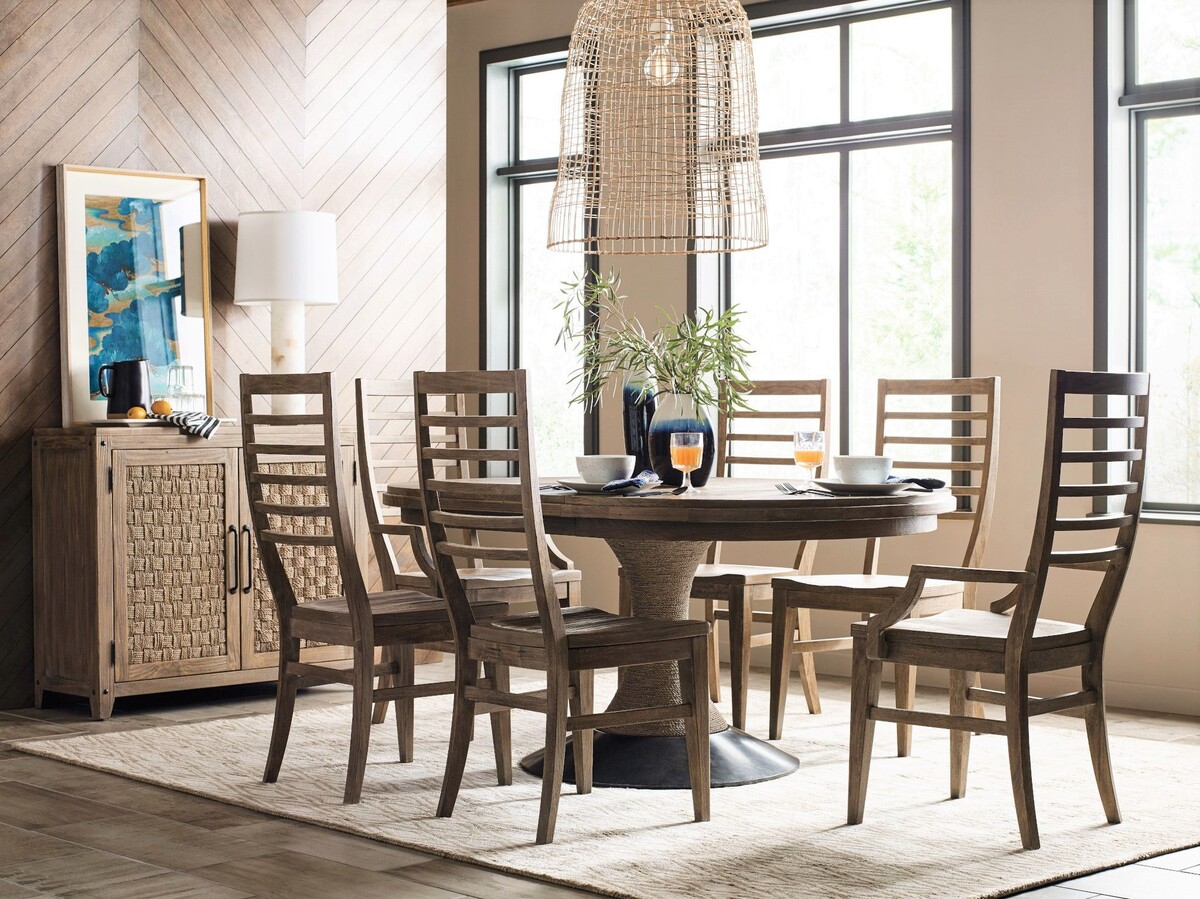 Choose furniture that blends texture with classic design. The Modern Forge dining collection is a perfect example of how to use these styles together. These modern ladder-back chairs have clean lines and hard angles. When you take that classic design and pair them with a table that has elements like metal and seagrass, it creates undeniable character and depth.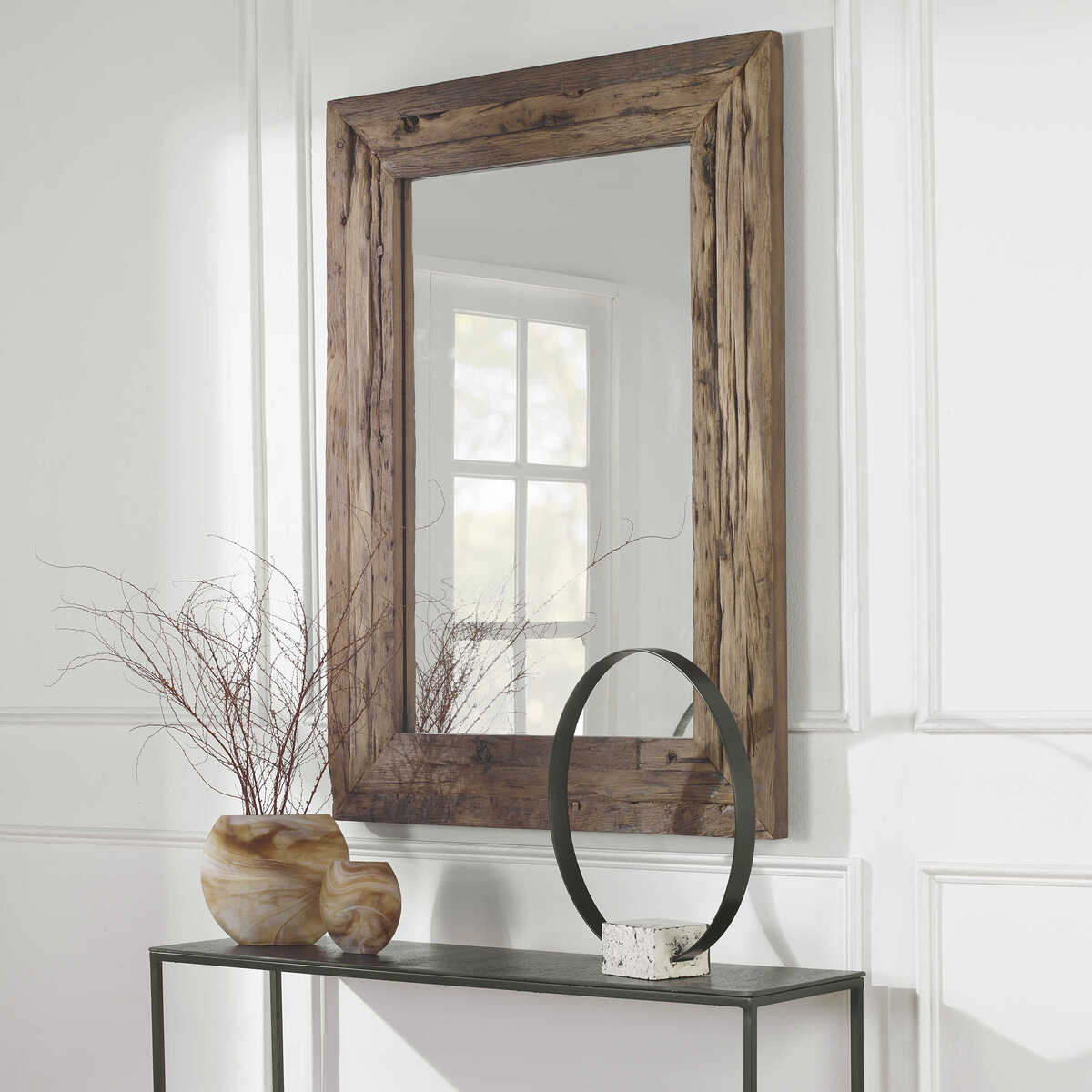 Take a minimalist approach to accessories. A modern rustic aesthetic isn't overly styled or accessorized. This allows the natural grain of the wood to shine. A mirror-like the Rennick is the perfect companion to a sleek console table for a high-contrast look that needs little else. It's made of solid, reclaimed pine with knotty weathered imperfections for a unique way to add character to your home.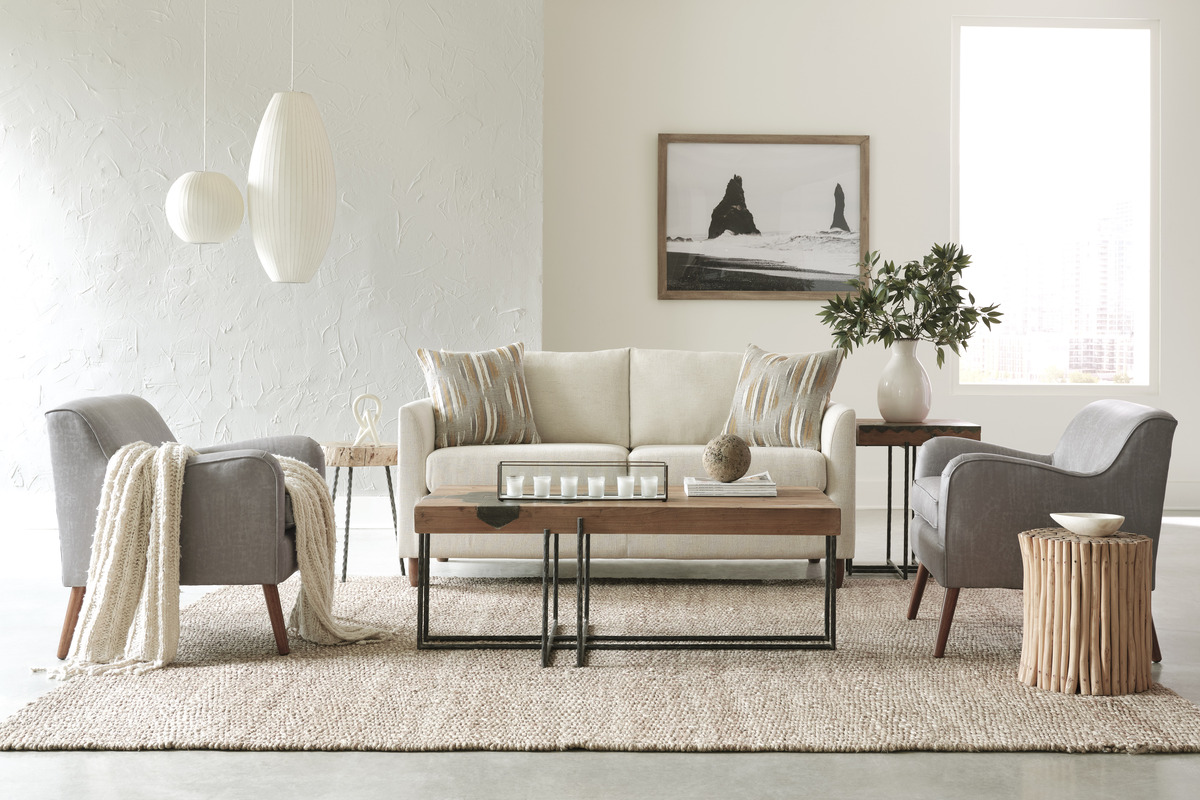 Use a neutral color palette. Natural textures and fabrics in muted hues have an organic feel. These modern sofas and chairs coexist beautifully against a backdrop of white walls and earthy tones while grainy and raw wood tables layer organic contrast. This living room is a soothing and stylish space with a timeless look.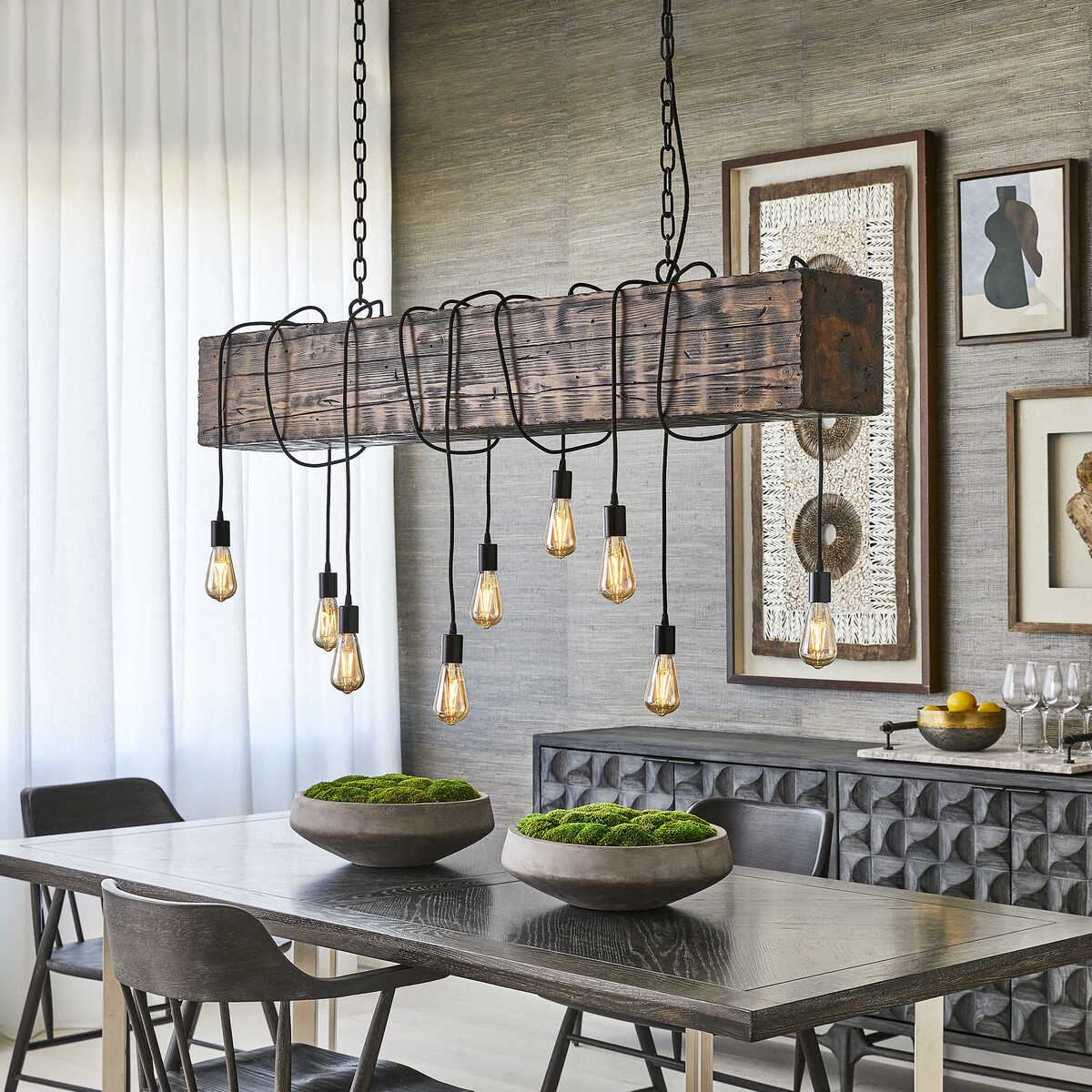 Create contrast with just one statement piece. The Reading Station chandelier has major personality. Exposed wires and chains against weathered woods have over-the-top style. Hanging in this dining space filled with shiny surfaces and modern artwork, it's a modern rustic lover's dream come true.
Blending styles that have contrasting elements is a powerful way to create a designer look. Shop our showroom to find the modern rustic style, or make an appointment with one of our designers today.