Tips for Decorating with Black
When we think of timeless design, we instantly think of decorating with black. It's always stylish, it grounds a space by adding contrast, and it's extremely versatile. Though it seems straightforward, it's important to be thoughtful when decorating with black, so the finished look comes across as intentional. Here are some tips for decorating with black to help you get it right every time.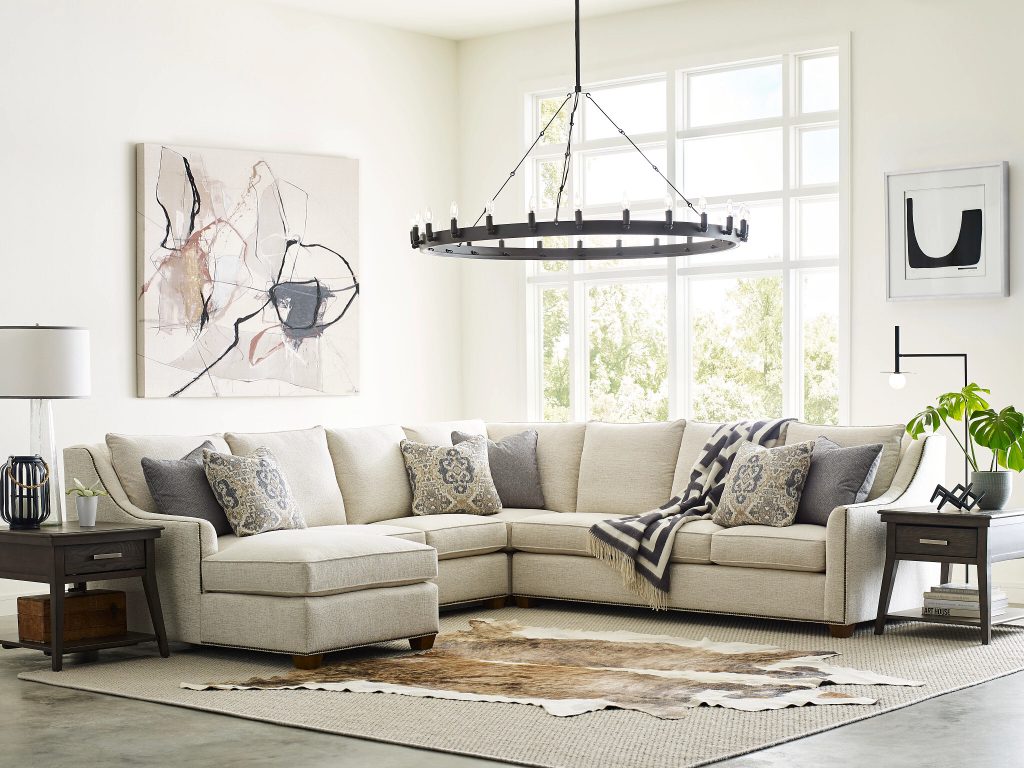 Kincaid
Use black in small doses.
Black accessories can give a neutral room a more defined look. A throw with a bold pattern, oversized artwork, and a black chandelier bring high definition to this neutral space filled with soft creams and whites. When accessorizing with black, be sure to use a variety of sizes and styles for interest.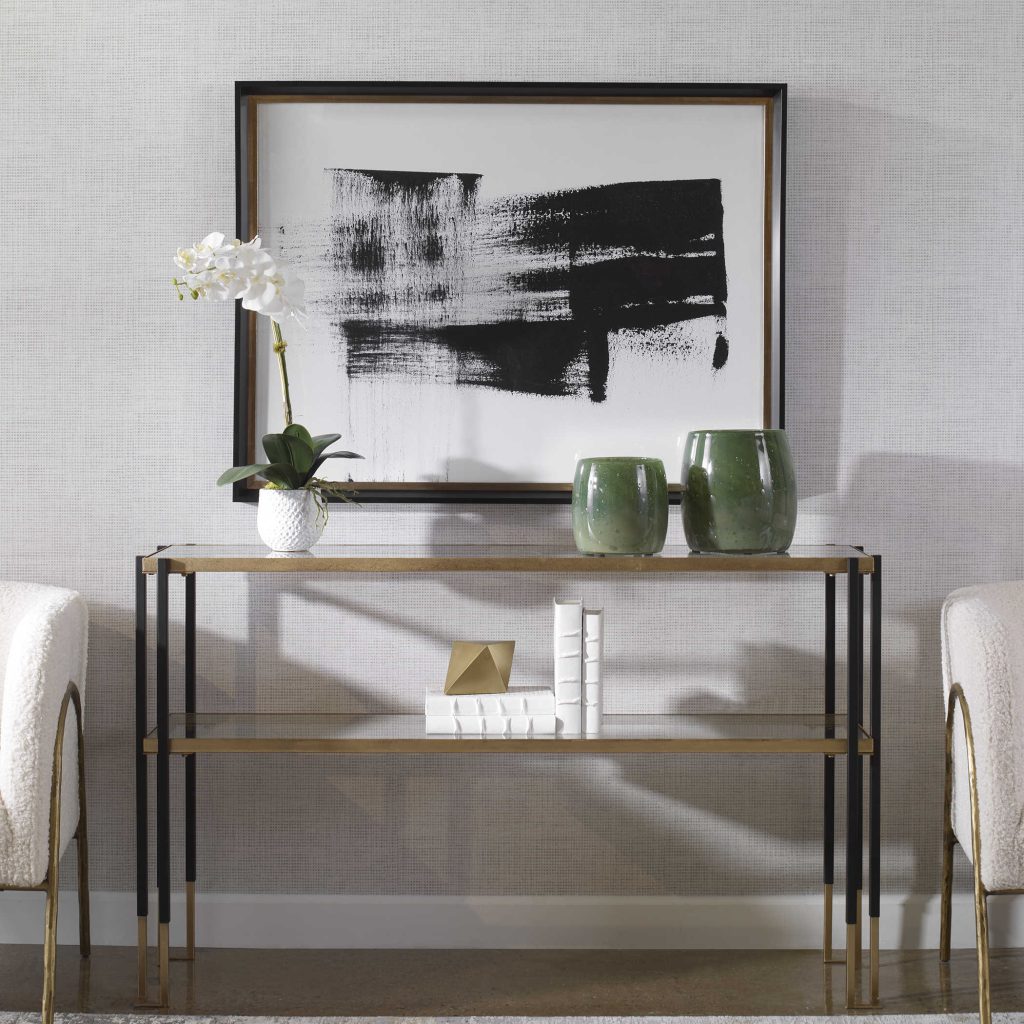 Introduce black to add drama.
It can be as simple as hanging a piece of artwork. A black abstract in broad strokes demands attention. Keep the rest of the space simple with neutral walls and sleek furniture for a modern chic look. Add softness by styling the space with a little earthy color, such as a touch of green or blue.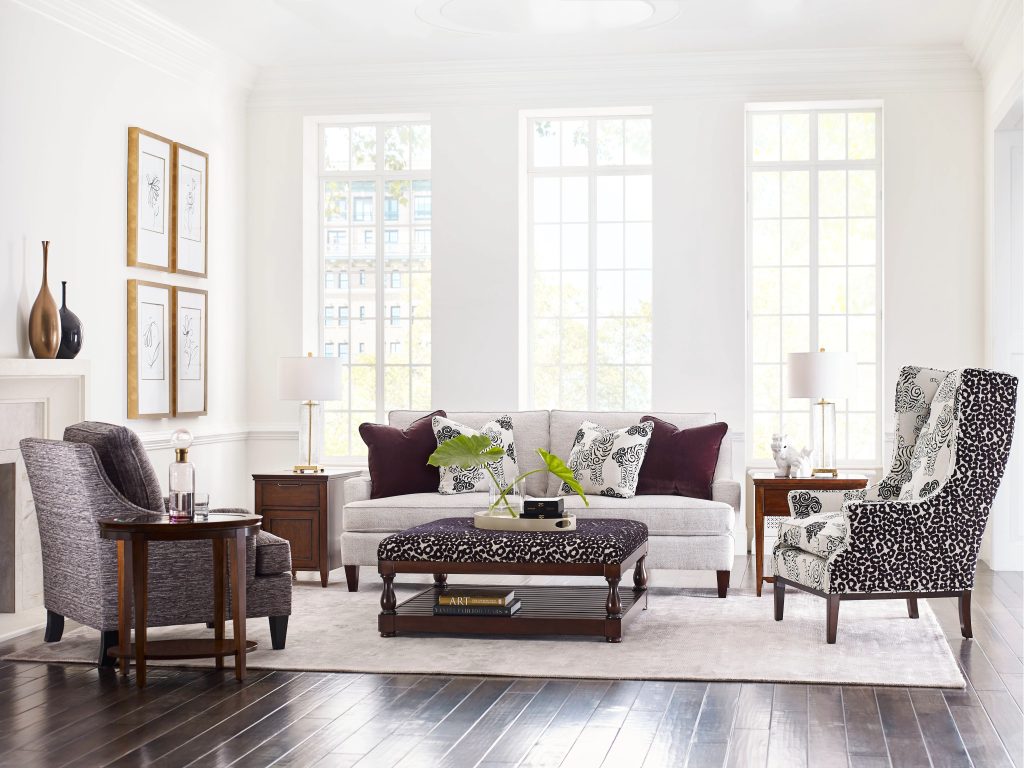 Let black be the dominant color.
When done properly, you can absolutely decorate with black as the main event. Keep it cozy and inviting by layering in different patterns, textures, and various shades of black. Tables with a classic brown finish add warmth and keep it from feeling too contemporary.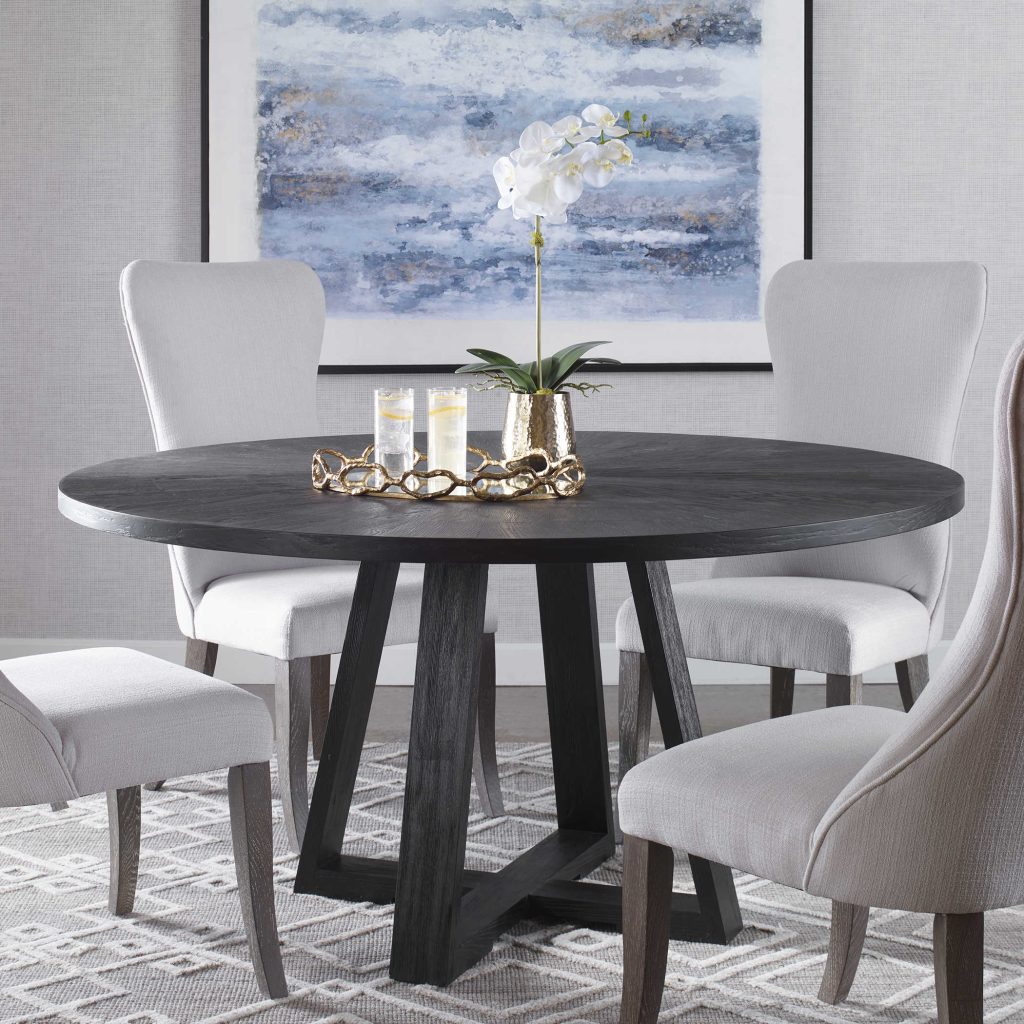 Use black as a neutral.
Painted black furniture works with nearly any furniture finish, giving you a wide range of possibilities. For example, you could pair a black dining table with grey chairs for a space that's neutral but still has depth. Adding black furniture is also an easy way to blend pieces and break up "matchy-matchy" sets.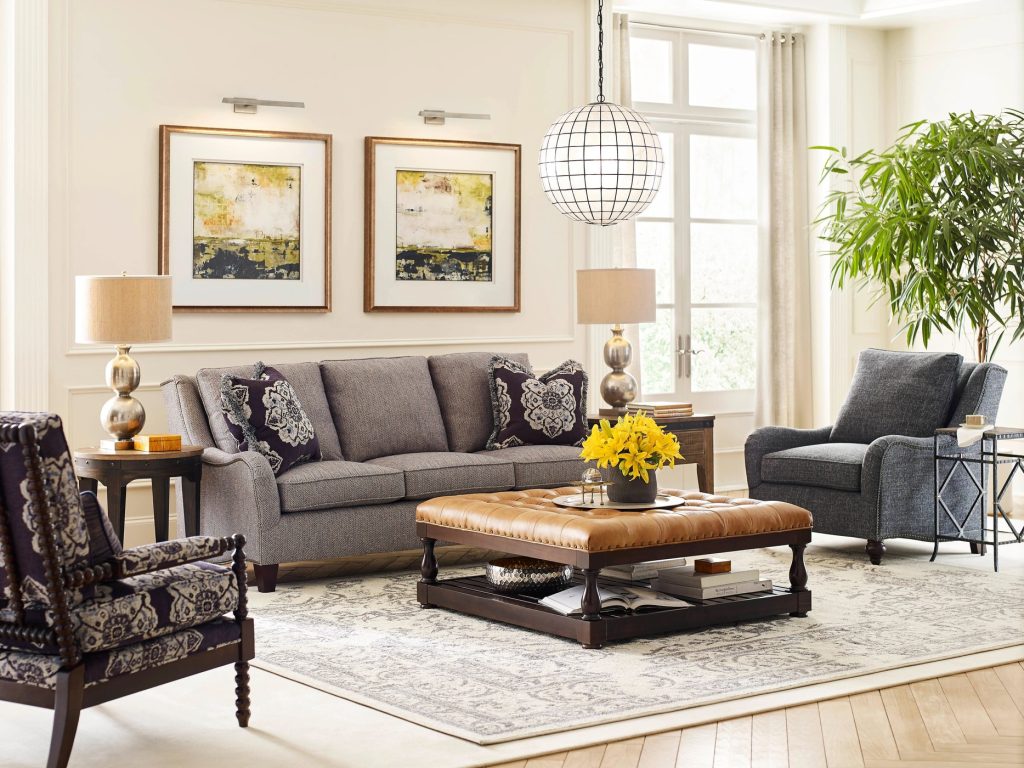 Pair it with leather.
Give your home a look that's collected over time by pairing black with rich textiles such as leather. Adding a leather ottoman to this space layered in black and charcoal adds a pretty contrast and a cozy eclectic vibe. Brighten the space with colorful artwork and organic touches.
There are so many ways to decorate with black, and it's an easy way to give your home a timeless look. Try using these tips or visit our showroom to meet with a designer and make your vision come to life.