Give Your Home a New Look with Leather
Have you been looking around your home lately and thinking it needs a refresh? While you may not be ready for a whole home renovation you can still get a fresh look. It's possible that what your home needs is a touch of leather. Leather has the power to transform a space with even a small dose. Here are some of our favorite ways to update a space and give it a new look with leather.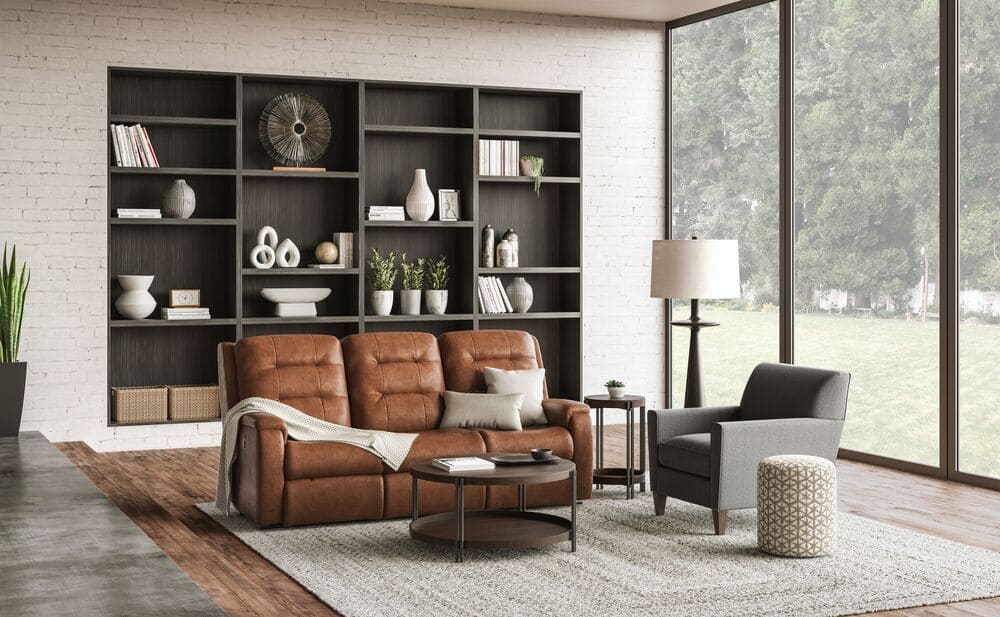 Make the switch to a leather sofa. Leather has a texture that is unmatched and will add depth and dimension to a not-so-exciting space. It acts as a neutral which means you can replace your sofa without redecorating the entire room. The Arlo has style and comfort you can enjoy for years.
Add leather in the most unexpected way. Use lighting to add it overhead. Brighten your home and create a Pinterest-worthy look with these leather-wrapped pendants. Hang a pair of these stylish lights over your dining table as a fun alternative to a chandelier and an easy way to update and add interest to your home.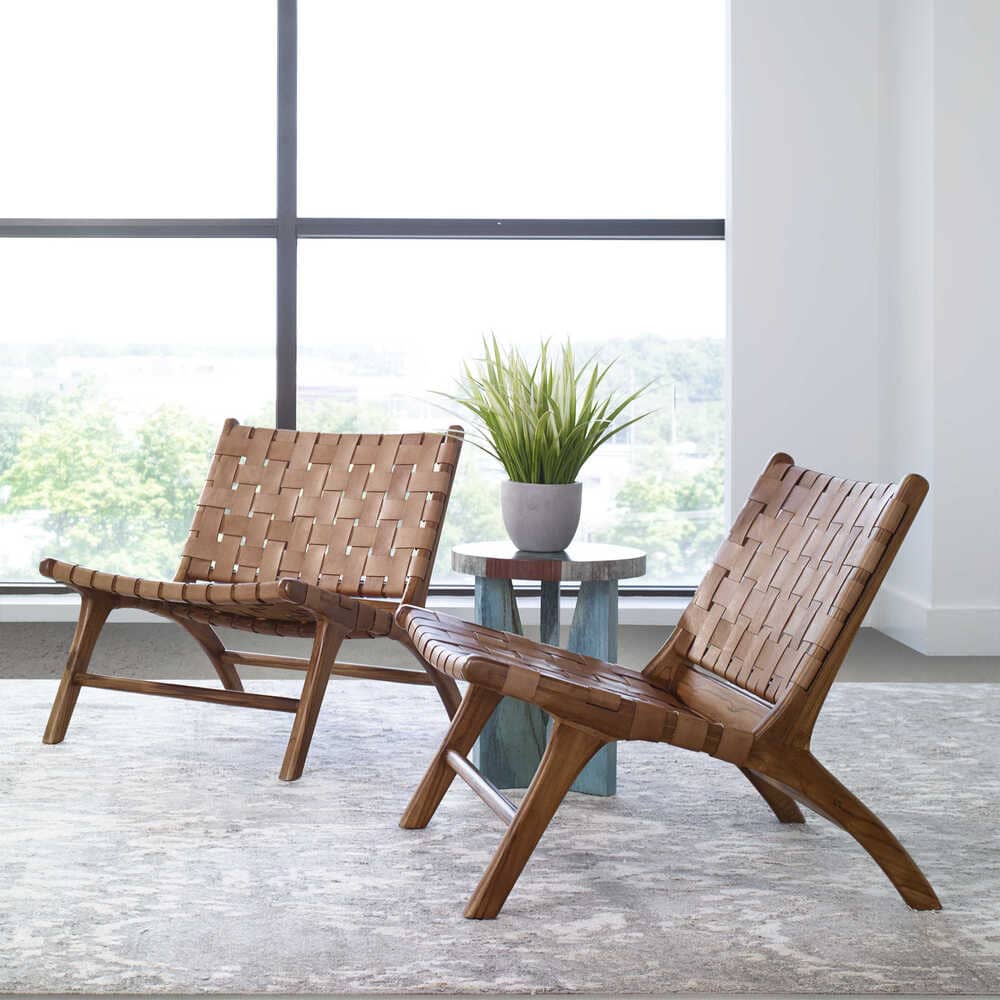 Create a stylish conversation area with leather accent chairs. Add a pair of the Plait accent chairs to your living room or bedroom to give the space a modern update with Scandinavian-inspired style. Keep it simple with a small drink table or give it a cozy vibe by adding a plush throw and an ottoman.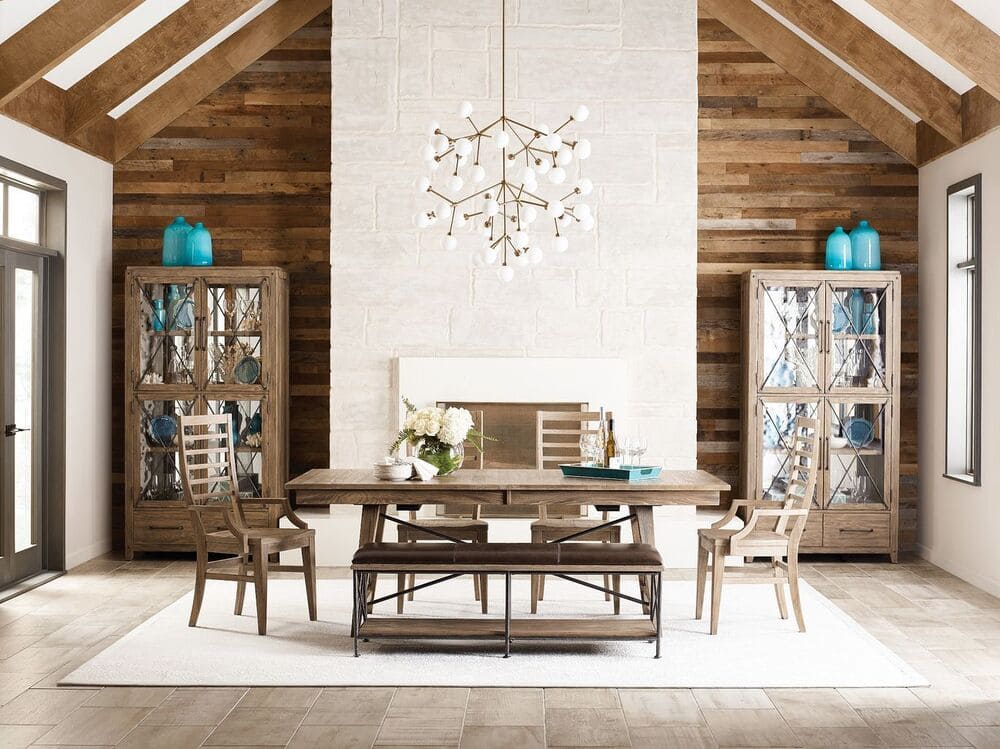 Add some edgy style to your dining space with a leather bench. A bench is a go-to when you want to mix up your seating in the dining space. It's even better when draped in leather like the Taylor bench. Plus, a soft cushion upholstered in dreamy leather means a more comfortable dining experience.
Replace your wood coffee table with a statement-making leather ottoman. Details like tufting, nail trim, and an intricately carved base make the Delaney ottoman a beautiful focal point. This one change can revive the style in your living room and even make it more comfortable.
Update your home and give it a new look with the transformative power of leather. Shop our showroom for leather furniture and accents in every style to give your home that fresh new look it needs.