Six Statement Accent Pieces & How to Use Them
It's often the little things that make the most magic in your home. After all, the design is truly in the details. That's why accent pieces are such an important element of decorating. Statement-making accent pieces layer in interest and result in a beautifully styled home with a unique look. Let's take a look at six accent pieces with major style power and how to use them in your home.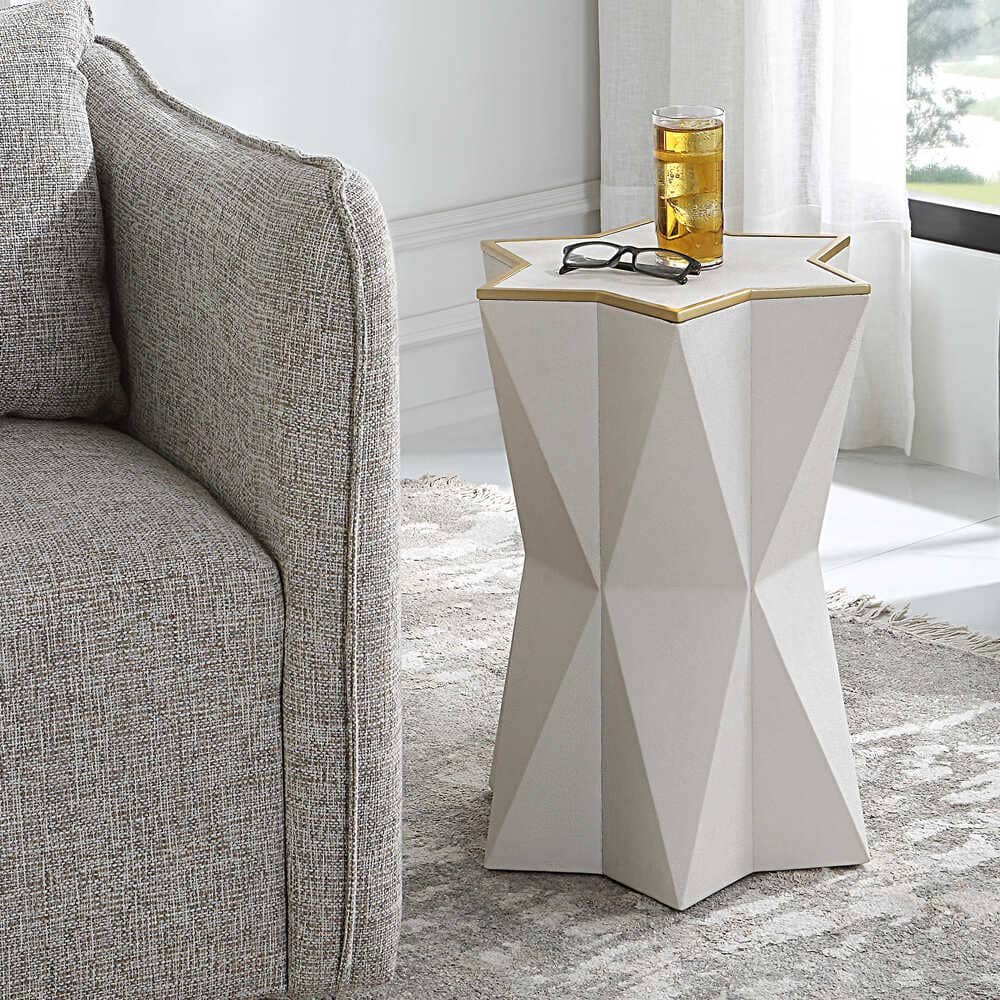 1. Uniquely shaped tables. Make a blank wall in your living room come to life. Place a pair of the Capella accent tables under an open console on a blank wall. It will add major personality and leave your guests starry-eyed. These star-shaped tables have a unique shape and whimsical style that's hard to forget.
2. Accent chests as nightstands. Add a designer look to your bedroom by replacing your nightstands with pretty accent chests. Subtle and sleek, the Albion chest has so much style it will become the focal point of your bedroom. Pair these with an upholstered bed for a bold modern look.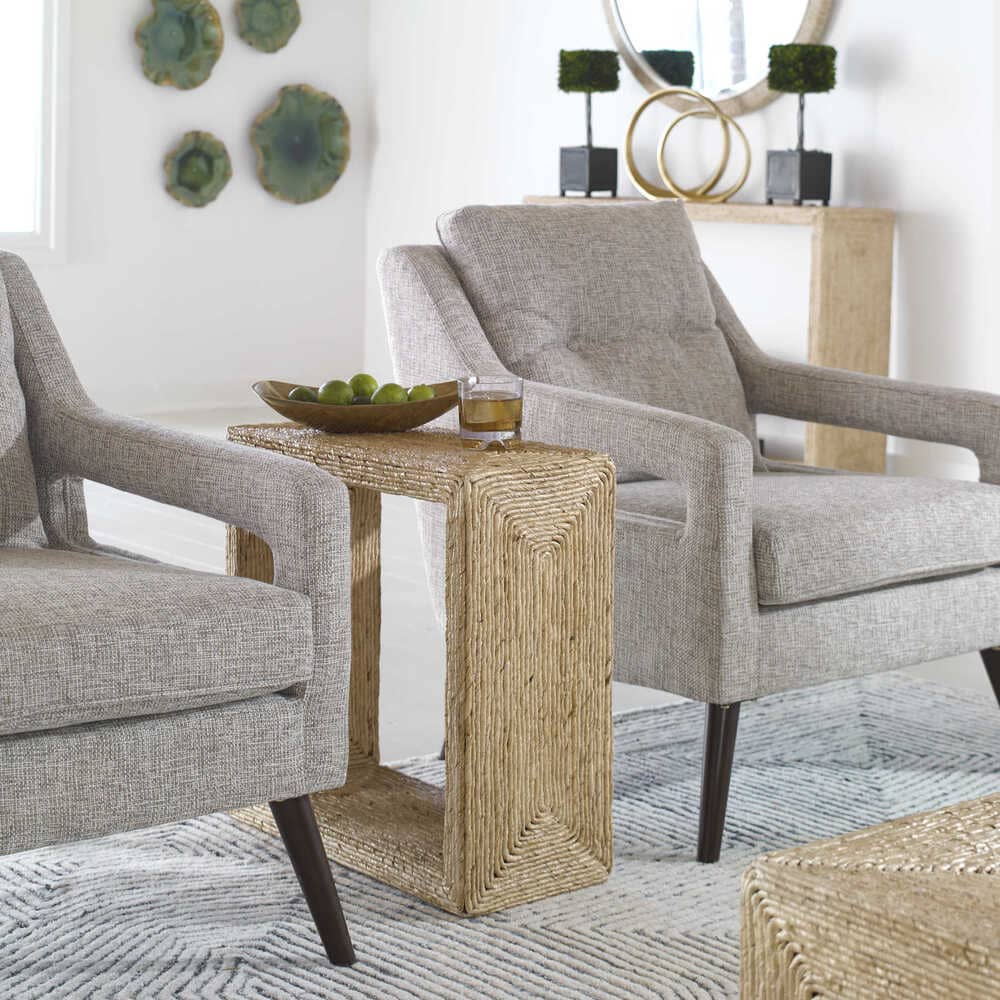 3. Tables with texture. Turn a conversation area into a swanky lounge with a cool accent table. A unique accent piece like the Rora will give your space an instant upgrade and tons of texture in one small pretty package.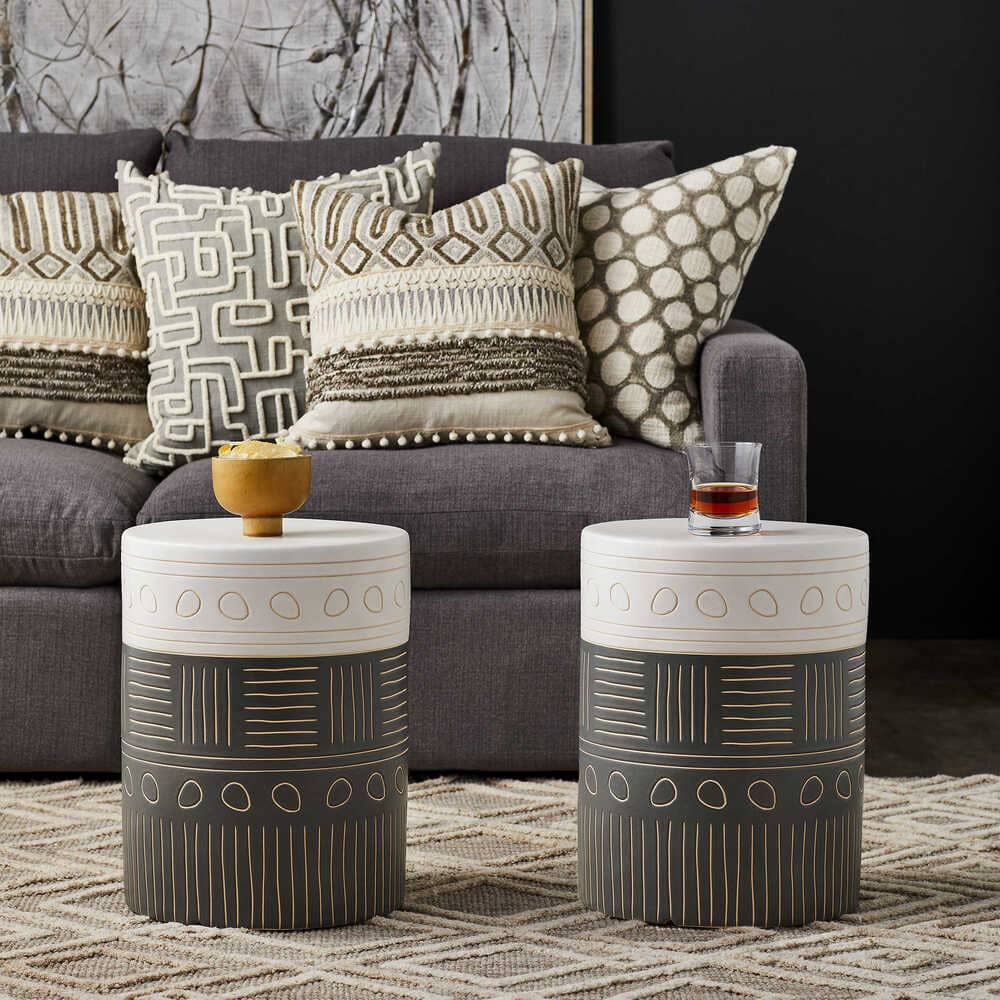 4. Spot tables in pairs. Try placing a pair of spot tables in front of your sofa for a unique take on a coffee table. The Hieroglyphics tables allow you to inject patterns into your living room in a new and fun way.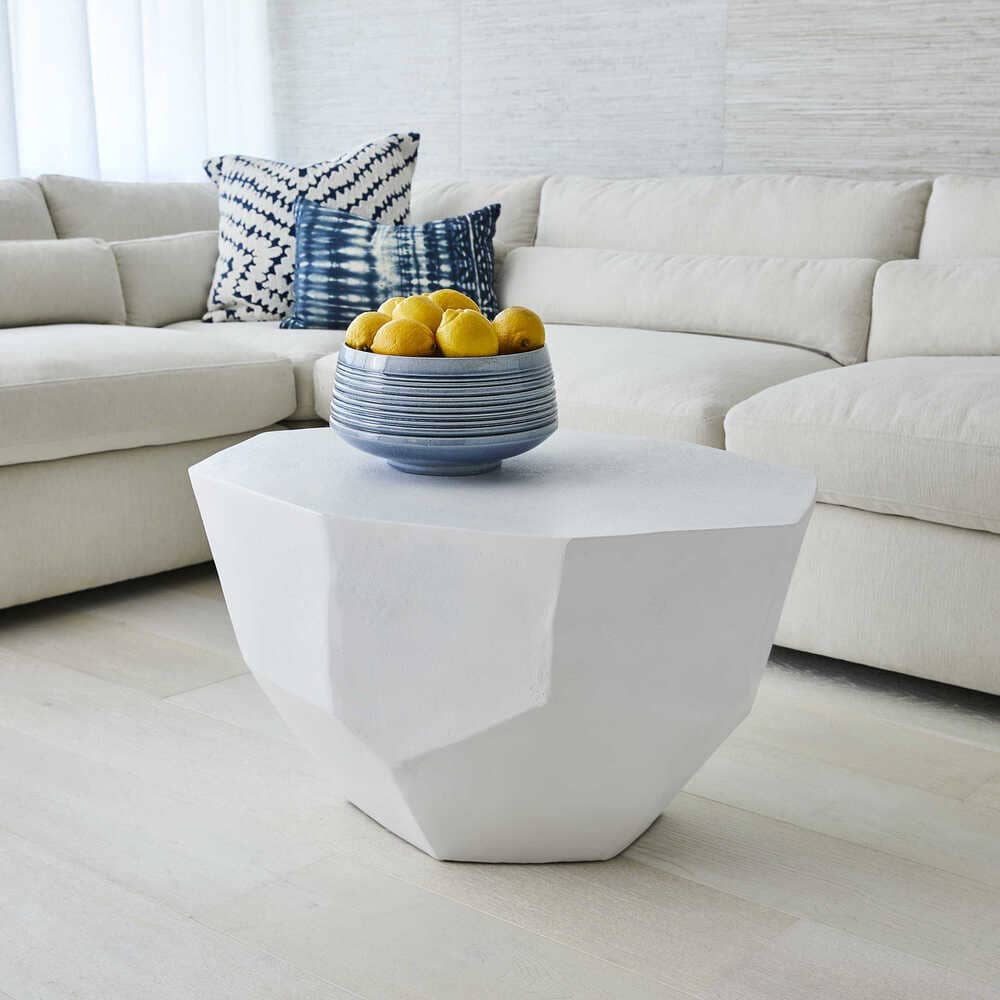 5. Take indoor style outside. Your outdoor spaces deserve the same level of style you give your home. Thanks to a special powder coating the Cathenna table can also be used to beautify your porch or patio, making it feel like an extension of your home.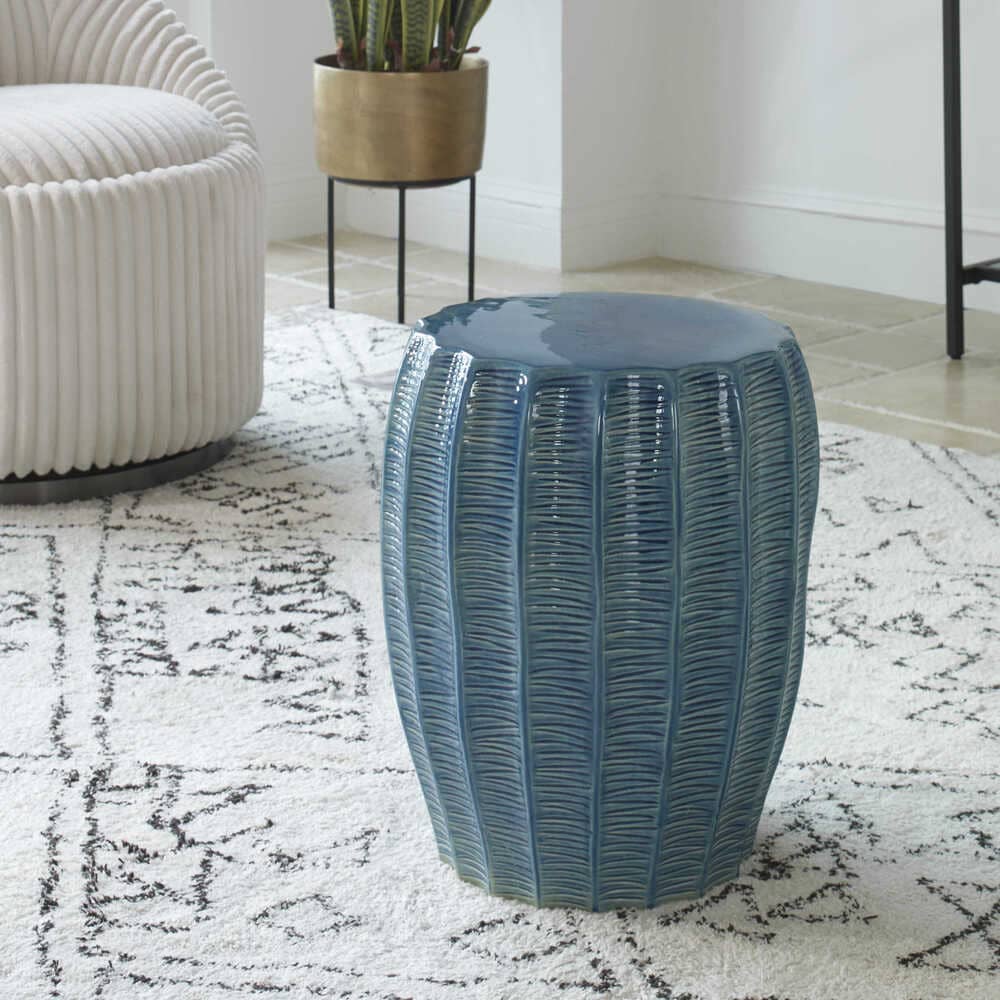 6. Garden stools for any space. Accent pieces belong in the bathroom too. Placing a garden stool next to a tub is a designer's go-to for adding style. Try the Harbor stool next to your bathtub to make your favorite relaxation spot more stylish and comfortable. Make some magic in your home! Style your spaces with statement-making accent pieces for interior design that's truly unique. You can find all these pieces and more in our showroom.