Tips for Blending Interior Design Styles
Consult the Design Center our Chattanooga Furniture Store When Looking for Options
One of the best ways to give your home a designer look is by blending styles. When everything looks the same it lacks interest. But we know it's not always easy to figure out what works with what. Blending different design styles can be a huge challenge. You can't just throw a bunch of different things together and call it "eclectic". But you can thoughtfully blend different pieces to create a stylish and effortlessly chic look. These are some of our best tips for blending different interior design styles in your home using pieces from our Chattanooga Furniture Store.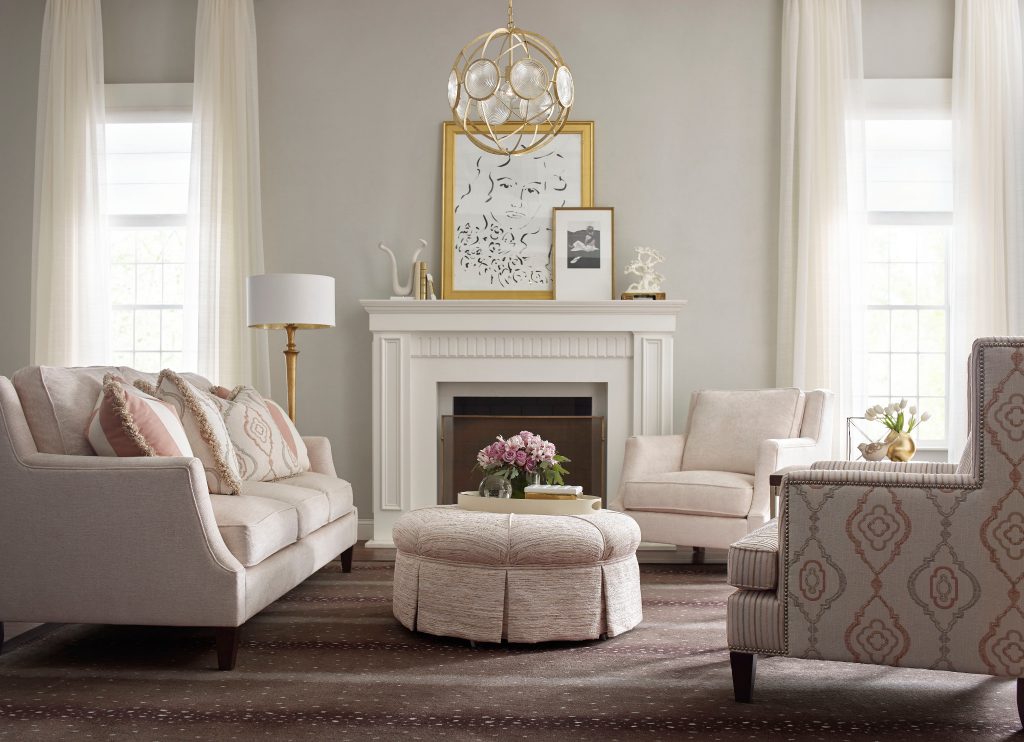 Unify a space with fabric. Modern seating blends seamlessly with traditional elements thanks to these gorgeous fabrics. Seating that has clean lines and boxy backs can easily go modern. But when you choose fabrics like these blush and cream textiles they set the tone for glam gold accents and an overall feminine feel.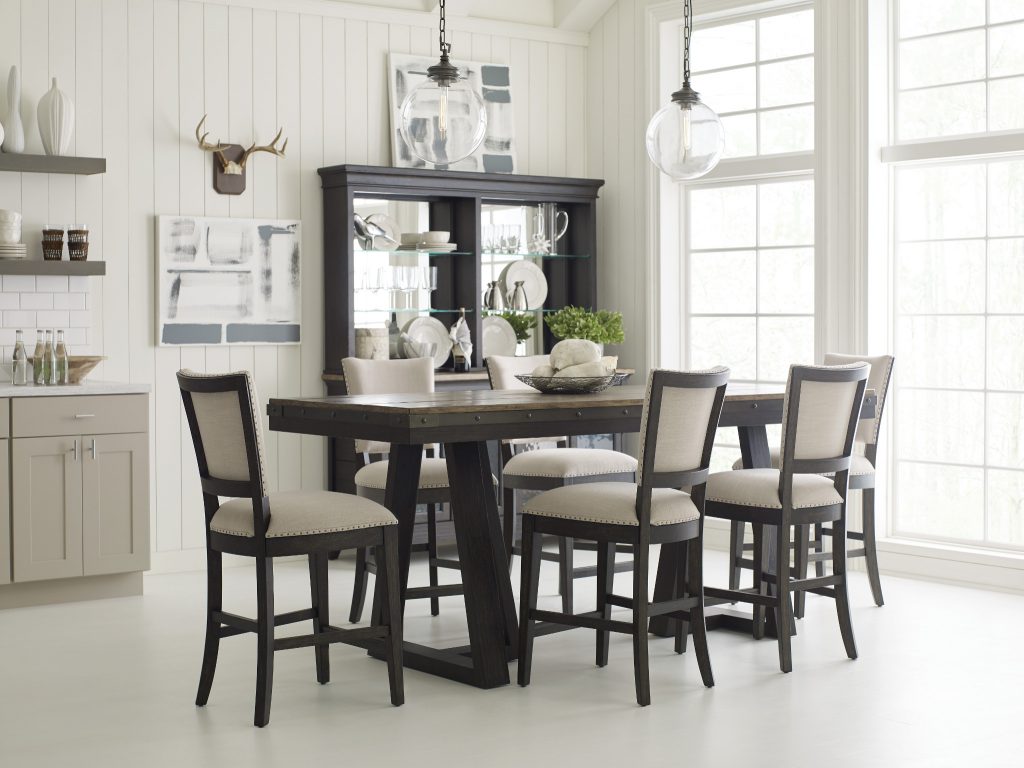 Try black furniture. You can easily give a farmhouse kitchen a modern edge with a counter-height table in black. Rustic woods with industrial details will pop in a white kitchen. Adding black is an easy way to update any space to give it a more modern look and allow you to blend design elements.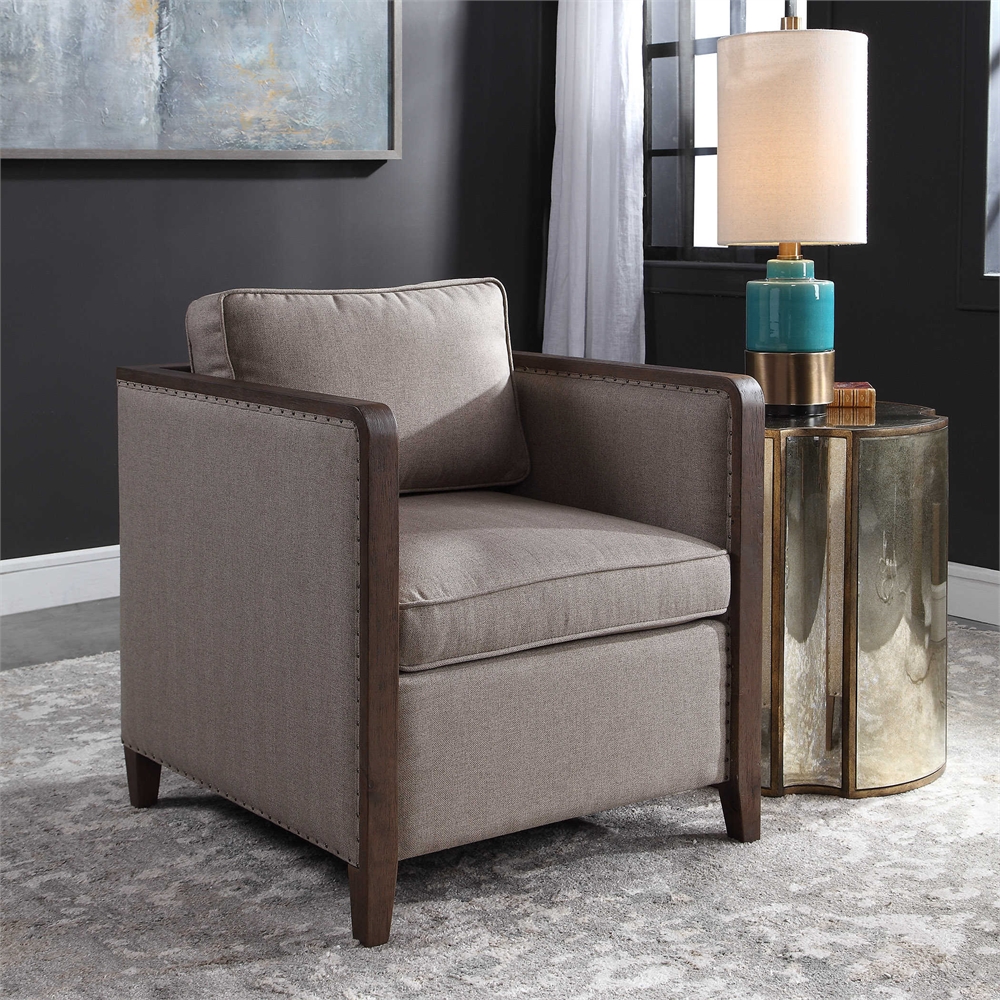 Blend styles with unique accent pieces. For example, you could break up a matching set of living room tables by adding an accent piece that incorporates the same type of wood but also introduces a new element such as antiqued, mirrored glass.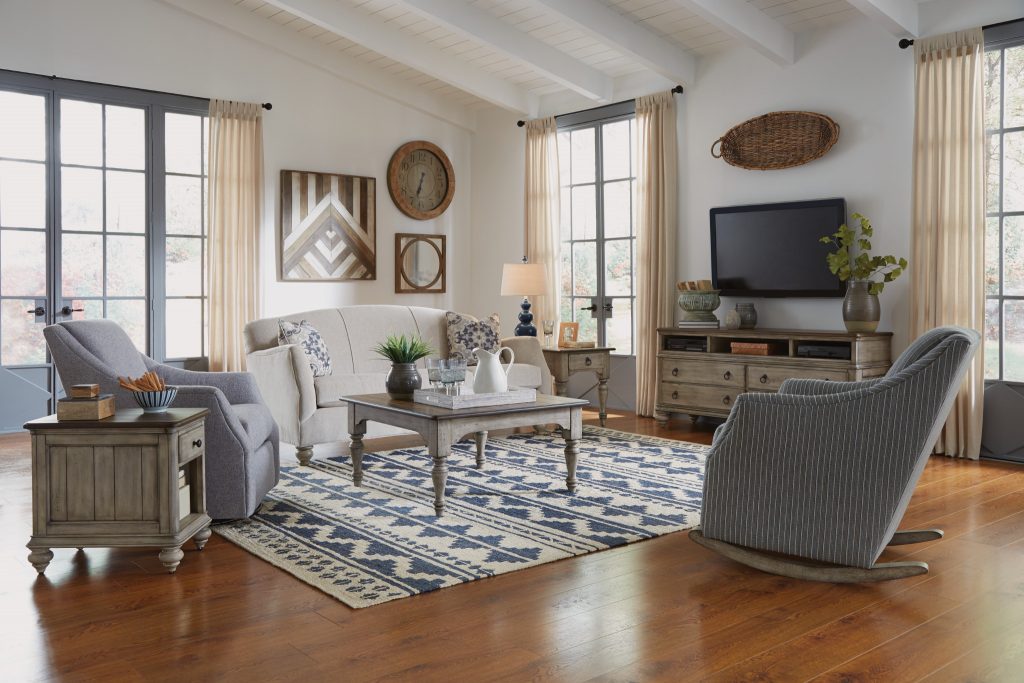 If you want to give your traditional furniture a fresh update then replace your outdated rugs and accessories with on-trend pieces. Southwestern inspired accessories with cottage style furniture results in a fun Boho style space. Limit your color pallet and layer in pieces that are organic and heavy on texture like these wood wall hangings.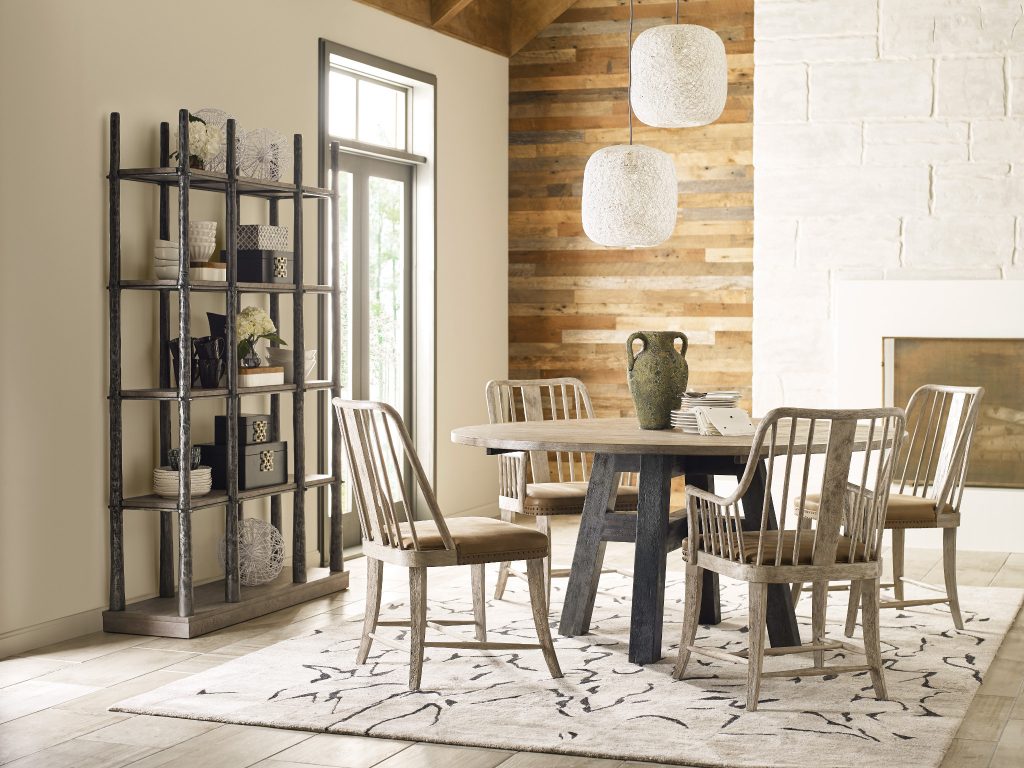 When it comes to wood finishes, use like tones but not the same color on every piece. You can absolutely blend wood pieces with different colors but they should have the same undertones. For example, cherry finishes have a warm undertone while grey and natural wood finishes tend to have cool undertones. This simple rule will help you when mixing pieces in your home.
Don't overthink it when blending styles in your home. Mix it up and get creative but follow these tips to create a home that is gorgeous and thoughtfully curated.
---
Blog © 2019 E.F. Brannon | 5245 Highway 153, Hixson, TN 37343