Three Stylish Alternatives to a Sofa
A sofa is often the first thing you buy when decorating and furnishing a living room. That's because it serves as the anchor of the space and the main seating option. But what if we told you there are other options? While we love a great sofa there's no reason why you can't break the rules and opt for something different. Let your living room make a statement with one of these stylish alternatives to a sofa that are anything but boring.
1. Conversation Areas. A great conversation area can work just as well, and sometimes better, than a sofa. Individual seating allows everyone to get comfortable in their own space while creating a cozy and intimate area to gather with friends. Choose chairs that are substantial in size, built for comfort, and designed with pretty details like the Roosevelt. Place a coffee table or ottoman in the center and don't forget tables between chairs.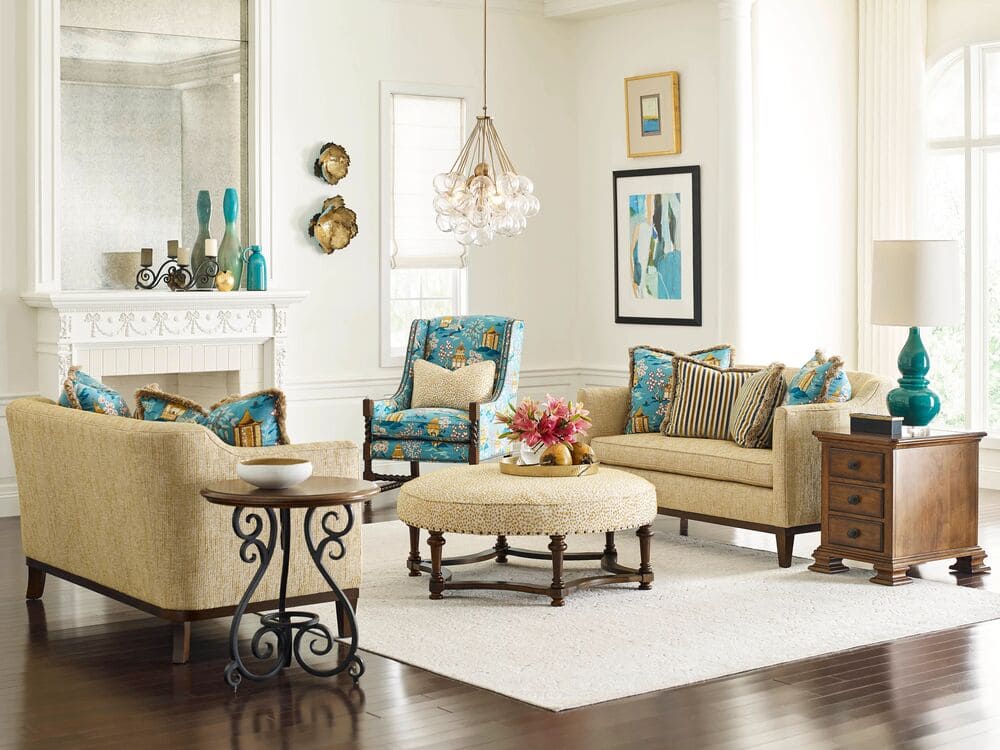 2. Opposing Settees. Settees are a stylish solution for small spaces. The settee has a sophisticated look, especially with the sleek design of the Noella. Clean lines, a high back, and a wood base have a classic appeal. Using settees in pairs provides plenty of seating and brings symmetry to the space. An accent chair adds an additional seat and is a great way to introduce a little color or pattern if needed.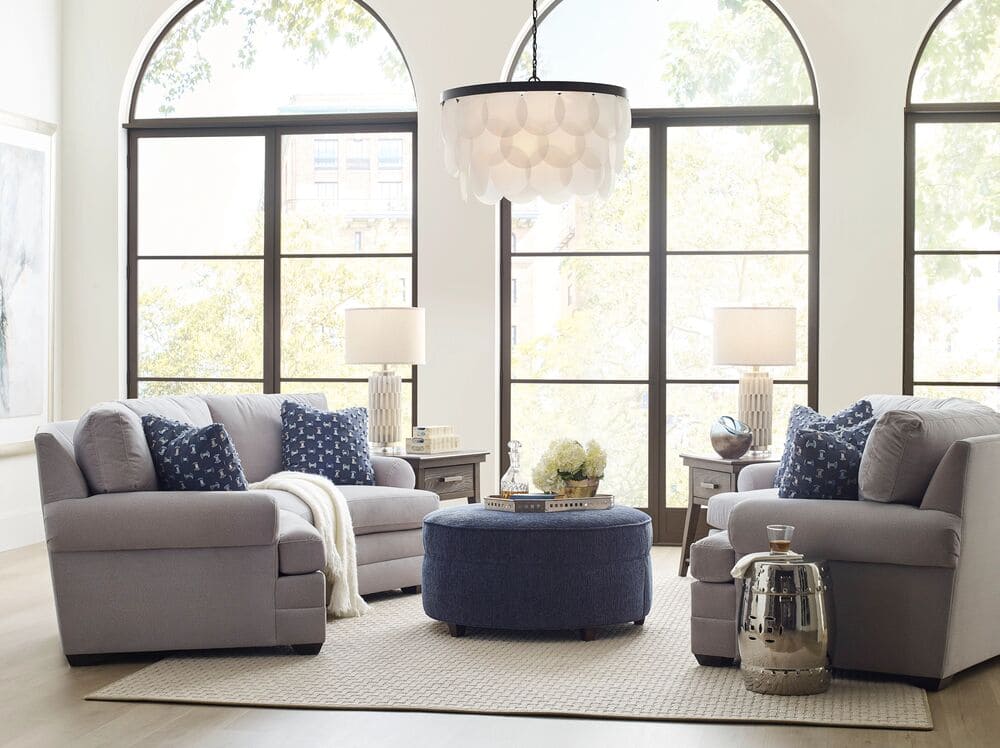 3. Conversation Sofas. These curvy and comfortable sofas can be a much better option for large living rooms. Not only does a pair of these stylish sofas provide ample seating but this design can add interest to a large area in an open floor plan. The Canberra conversation sofa has a plush feel and a refined style. Place a round ottoman between them for a cozy touch and a smooth flow.
If you're furnishing a new home or redecorating your living room, and you want a look that's sure to make a statement, then try one of these stylish alternatives to a sofa. Meet with our design team to find out which option is right for you.