Layer Warm Neutrals for a Cozy Home
When we talk about decorating with neutrals we often think of rooms layered with steely greys and moody charcoals. While these hues with cool undertones are still a popular go-to for neutral spaces, grey isn't the only option. And while you may love the look of grey interiors they sometimes lack the warmth that other neutrals can provide. So if you prefer warmer tones but love neutral spaces then try layering your home with warm neutrals for an extra cozy feel.
A living room layered with beige and browns has such an inviting feel. From the accent wall to the mixed wood fishes and woven accessories, this space has the feel of a rustic retreat. Layered rugs finish the look with a warm and cozy touch.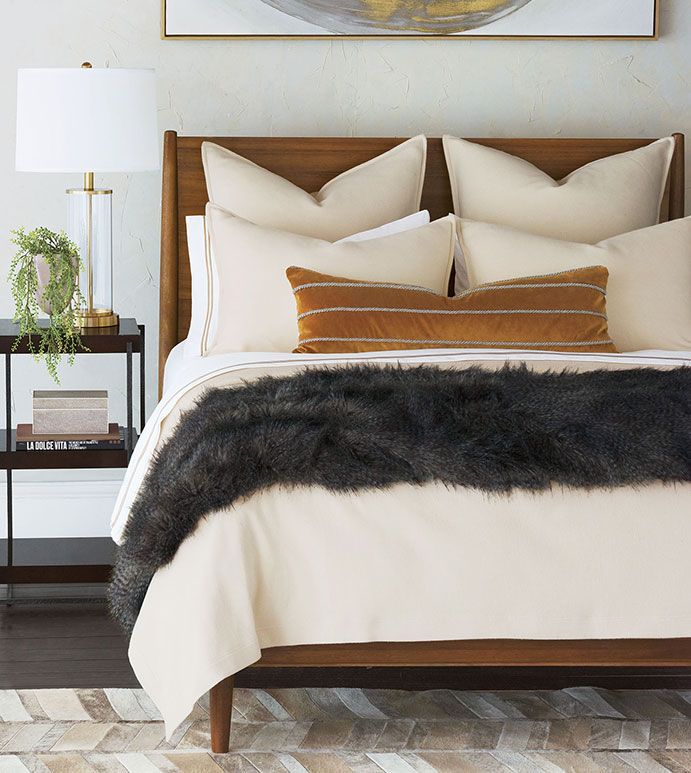 Minimalism and cozy interiors can coexist and this pretty bedroom is proof. A honey-colored bed with a warm undertone is the perfect canvas for crisp white bedding. A plush gold velvet pillow adds the perfect pop of color while the rug adds just the right amount of neutral pattern and texture.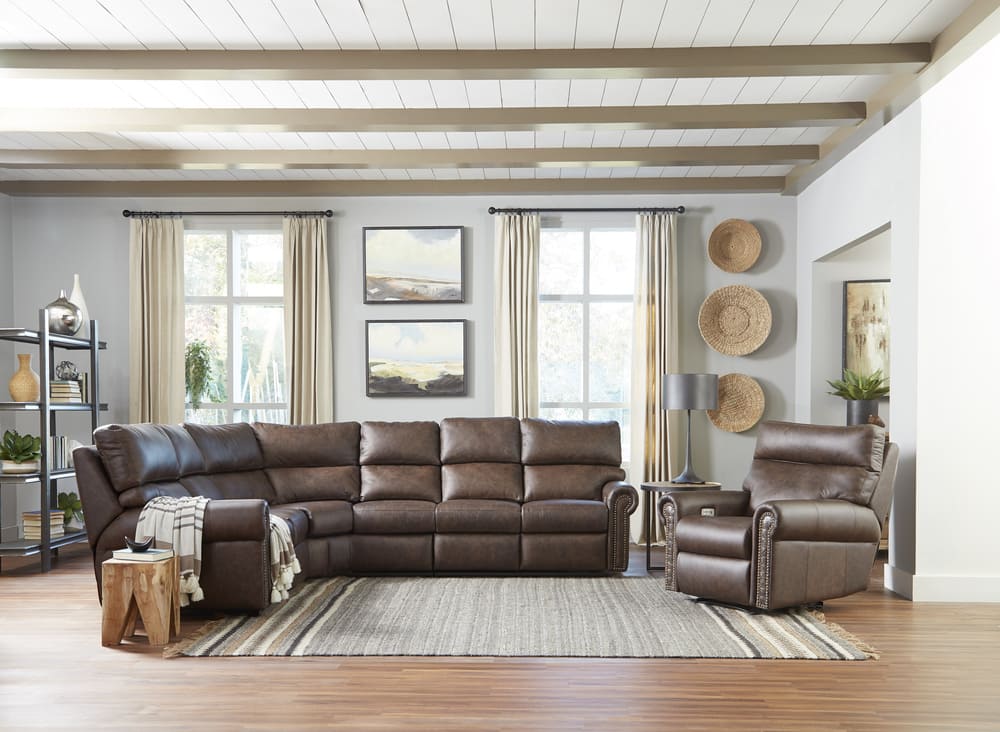 Leather may be cool to the touch but it can be a game changer for creating a cozy home filled with neutrals. It's all about choosing the right color. Rich chocolate is classic and sets the tone for a living room that's made for retreating from the world.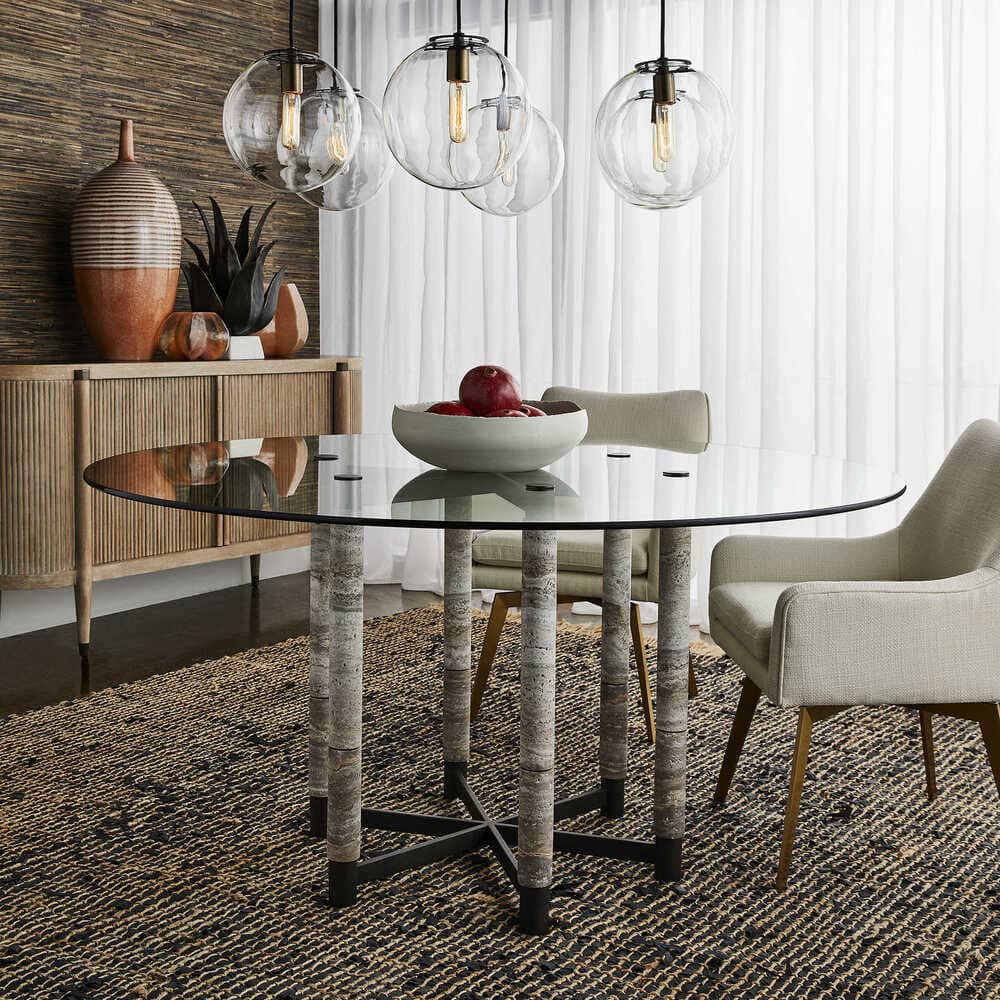 Contemporary furniture can be cozy too when you use the right elements. Pretty chairs with cream upholstery, brown textured wallpaper, and honey-hued accessories balance all the
glass in this space with warmth. Warm neutrals make this dining area one where you can
dine in comfort and style.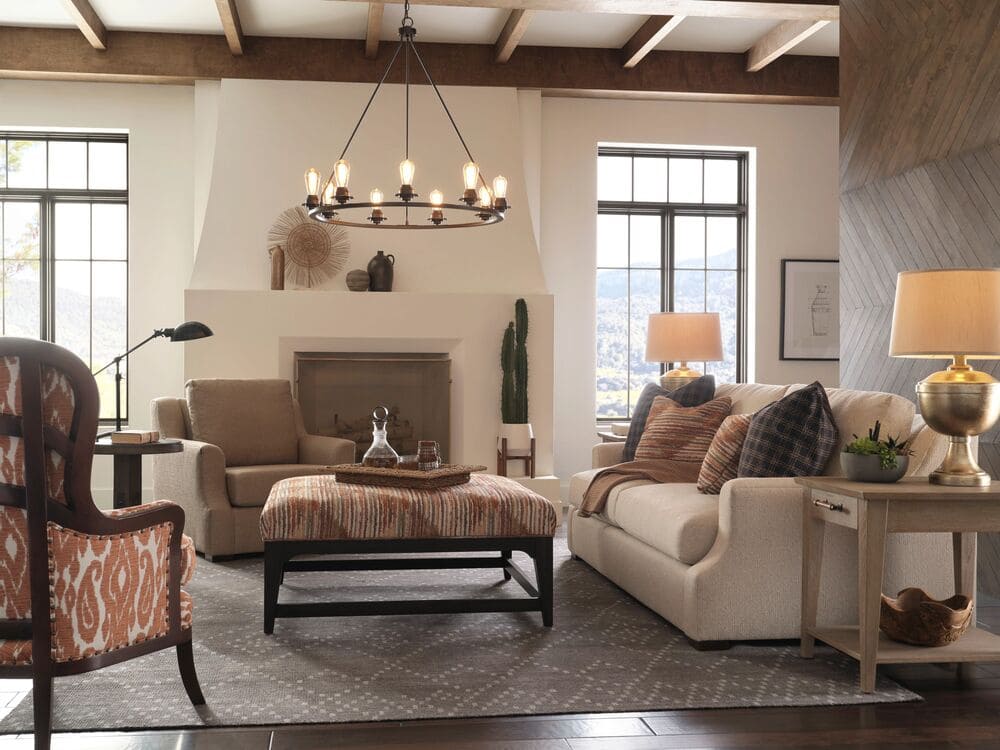 Warm neutrals get an extra dose of coziness with muted Autumn hues. A mix of pillows in
warm and moody colors, along with a plush ottoman covered in a tapestry-inspired fabric,
add interest to this dreamy space.
A neutral home can be cozy and stylish when you layer warm neutrals and add the right
finishing touches. There are so many ways to create this inviting look and our design team
is always here to help you get it right.