Round or Rectangle Dining Table: Which is Right for You?
Choosing the right dining table is about more than finding the perfect style, especially if you use the dining space frequently. The right dining table will meet your needs and also flow seamlessly into your home. That's why you should give just as much thought to the shape as you do the style. It can make all the difference in how the dining area functions in your home. So let's take a look at round versus rectangular dining tables to find out which one is right for your home.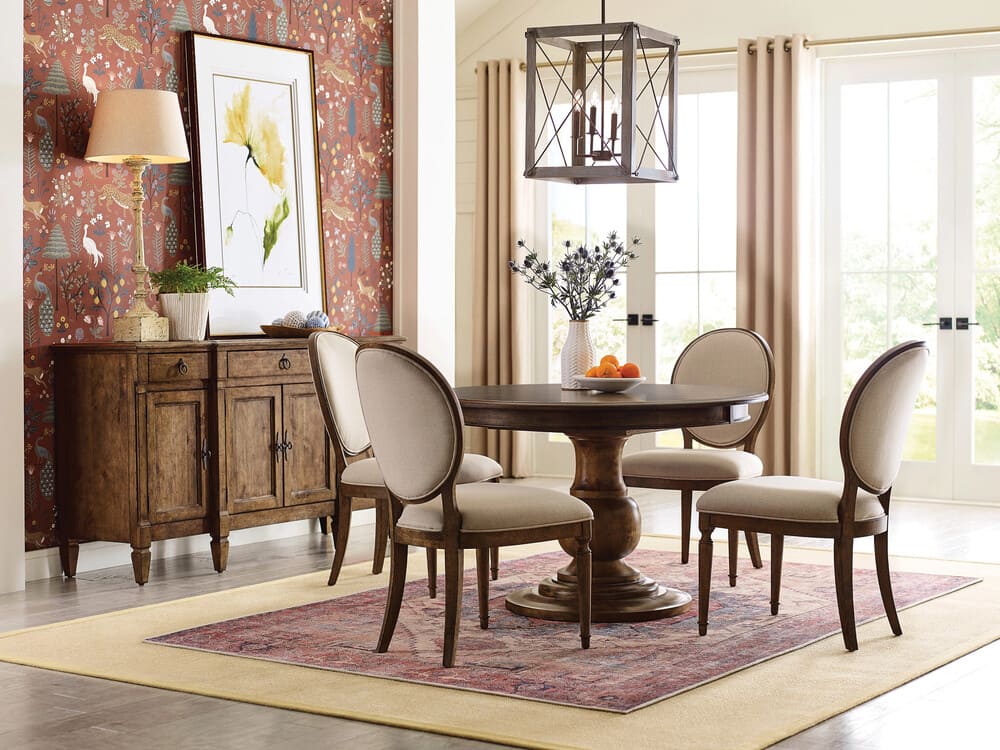 Round tables have a more cozy and intimate feel. This makes it easier to talk to everyone at the table and allows everyone to be a part of the conversation. If you have most of your meals at the table then consider one like the Whitson to encourage interesting conversation and quality time over every meal.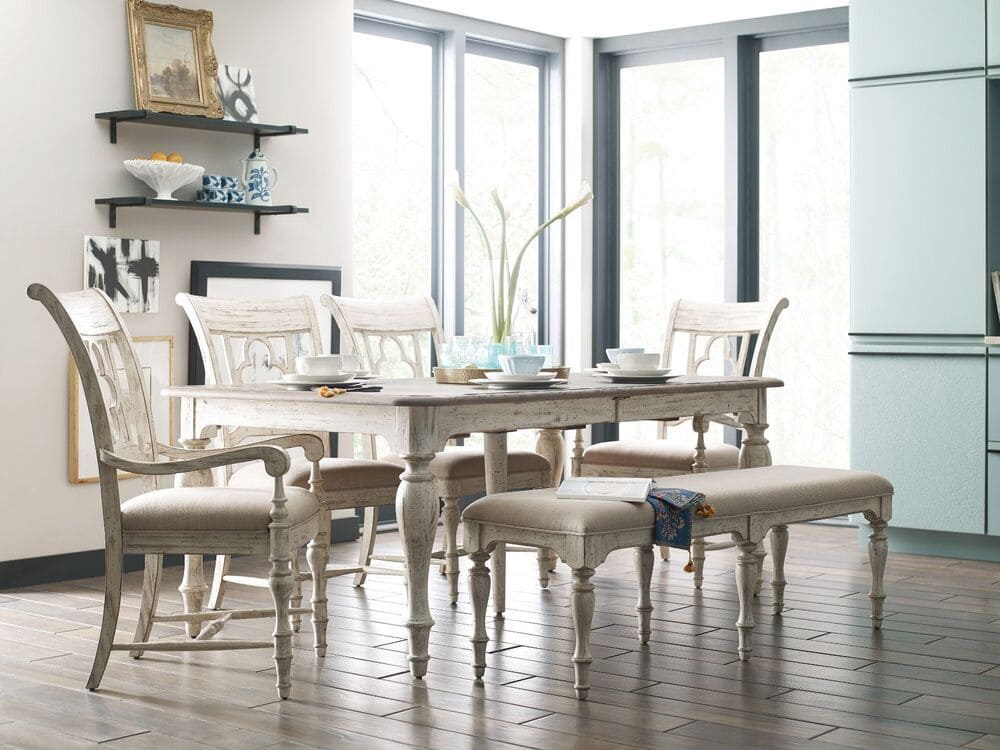 Rectangular tables are better suited for mix and match seating. So if you prefer a more custom look this may be a better option for you. For example, a bench is easy to use with a rectangular table, like the Canterbury, and it can often fit more people. Plus, a rectangular table will provide the option to use different chairs at each end if you want to shake up your style.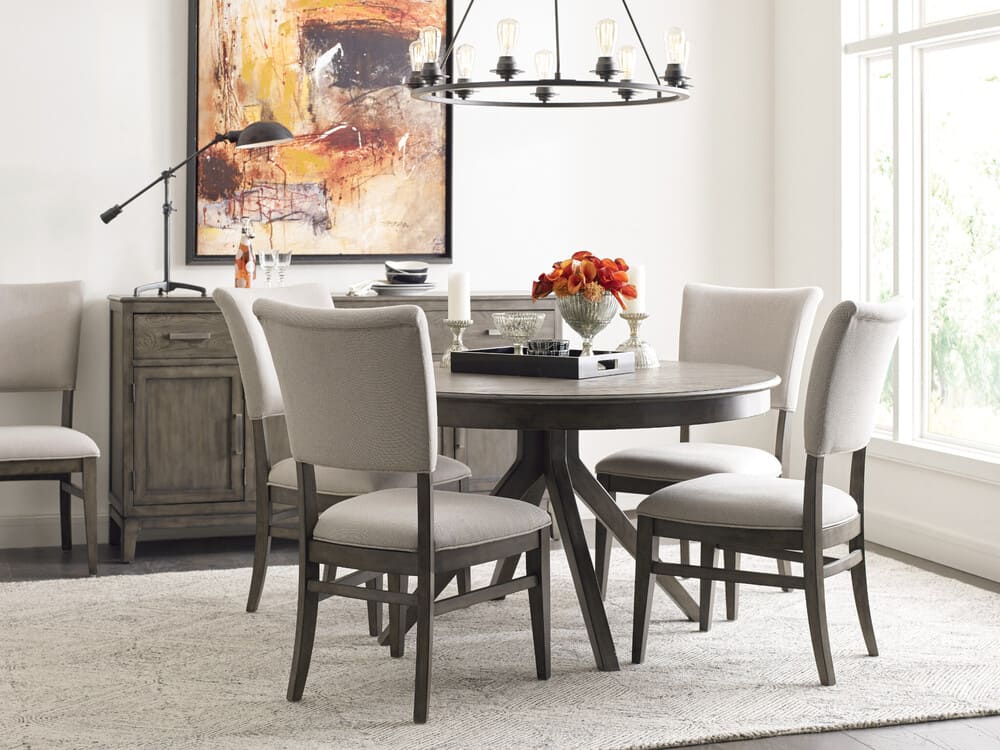 Round tables are a better fit for small spaces. If the dining space in your home is limited then make it look and feel more spacious with a pretty pedestal table like the Murphy. Not only do they take up less space physically but they also save space visually creating a more calming feel.
Rectangular tables are more versatile. Typically rectangular tables, like the Nichols, will come with two-three leaves giving you the ability to accommodate more guests when needed. This is a huge advantage if your home is the go-to for family events such as holidays and birthday celebrations.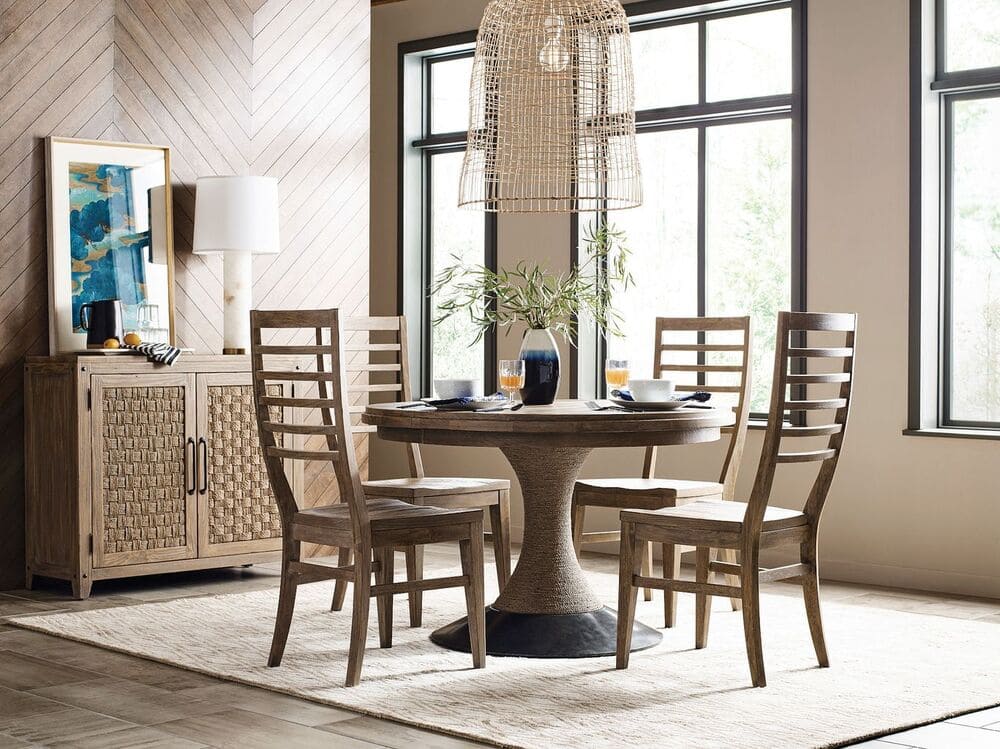 Round tables, like the Lindale, have a smooth flow which is an important element in well-designed interiors. A great flow means each space will transition to the next with ease. It also means that it's easy to walk through your home while everything is in its place, making it comfortable and cozy.
Make your dining space, and your home, function well with the right dining table. If you're struggling to decide which shape is right for you then meet with someone on our design team to help you choose the perfect shape and style for your home.