Three Must-Haves for the Ultimate Guest Room Design
Creating a welcoming and comfortable space is essential for making friends and family feel at home. That's why choosing the right furniture is so important. The right pieces can transform a basic guest room into a cozy haven that your guests will never want to leave. Let's take a look at three must-haves that will create a guest room design to rival a luxury hotel.
1. Smart nightstands. While style is important, you have to consider convenience. A beautiful nightstand with modern-day luxuries is sure to help your guest feel at home. The Witham bachelor's chest has a built-in light and a pull-out tray to create more surface area. Built-in electrical outlets provide easy access for charging a cell phone while keeping it within reach.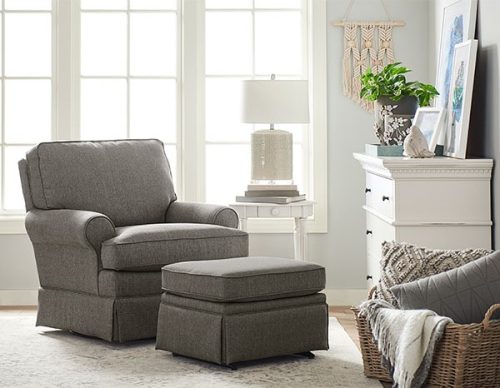 2. A cozy chair and ottoman. When your guest wants to call it a night, they may want to wind down before getting into bed. A cozy chair and ottoman like the Quinn will allow them to read or check emails in a private and comfortable space before bed. A plush cushion, round arms and deep seat make this chair and ottoman a luxurious spot to read or relax.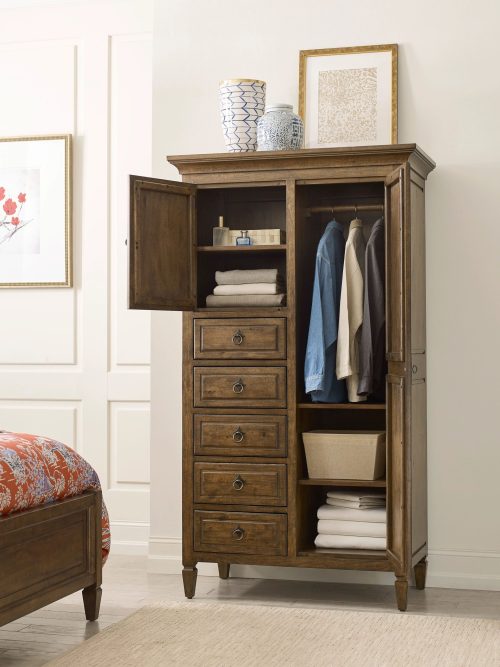 3. A versatile storage cabinet. Give your guests the ability to keep their space tidy and avoid having to dig through their suitcases. A cabinet like the Hillgrove allows your guest to hang jackets and dresses while drawers and shelving provide multiple storage options. Your guests can easily separate and organize clothing and accessories for easy access.
While there are other essentials you should provide, such as a high-quality mattress and bedding, these three must-haves will create a luxurious and convenient space that your guest will appreciate night and day. Shop our showroom for everything you need to create the ultimate guest room design today.