Introducing Abode, Kincaid's Alder Wood Furniture Collection
We are absolutely thrilled to introduce you to the newest collection from Kincaid. Featuring solid, alder wood furniture, the entire collection is centered around the unique characteristics and charm of the wood species itself. The result is a collection of pieces with a sleek look, minimalist design and all the character that you expect from Kincaid. Let's take a closer look at Abode and all that it has to offer.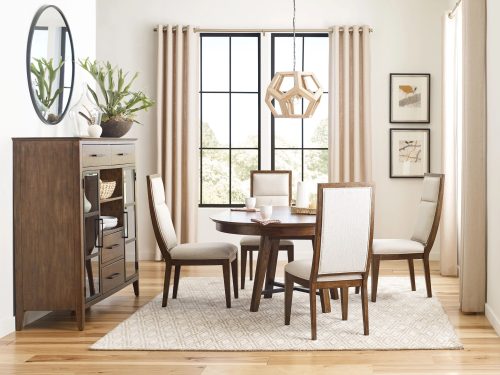 Let's start with these dining pieces that showcase a blend of classic and modern details. A metal stretcher bracing the legs is more than a pretty accent. This thoughtful design on the Salter table adds extra support with style. Coordinating dining chairs in a beautiful creamy upholstery will always look "showroom new: thanks to the power of performance fabric.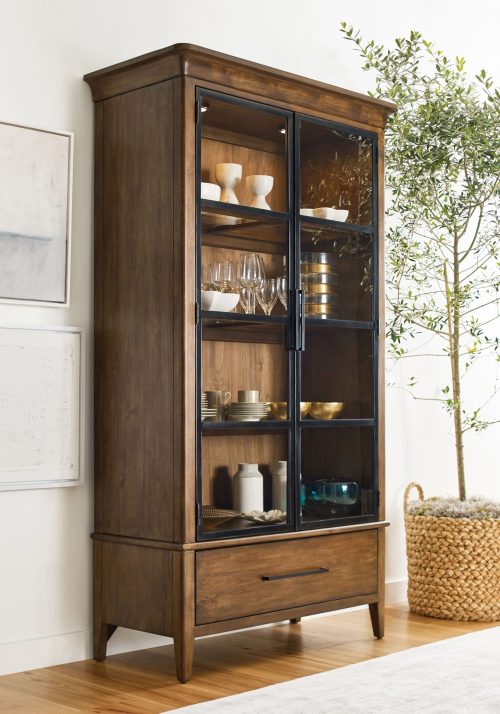 Next up is the Gillian display cabinet. Designed for the dining room but built to elevate any space, this display cabinet is one we know will become a favorite. With glass doors framed in metal and paired with solid wood, this alder wood furniture has the potential to add function and style to any room in your home.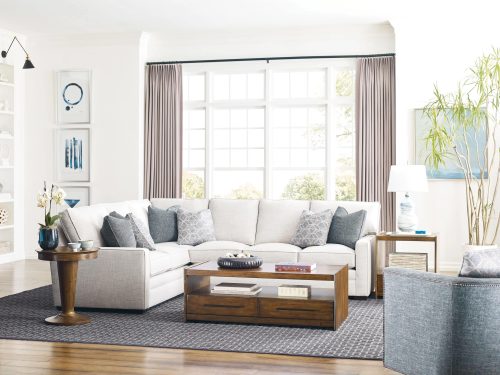 Now, let's talk about these sleek living room tables. Open shelving and roomy drawers make the Edie coffee table functional while high-end design makes it an easy choice for modern spaces. The coordinating Lyon end table in a contrasting shape allows you to easily mix tables and still create a collected look.
There's so much to love about the Abode entertainment pieces. This modular build-your-own approach allows you to customize size and storage needs while creating a one-of-a-kind look. Two cabinet sizes, an optional hutch and fluted glass come together to create an entertainment solution that's also a stylish focal point.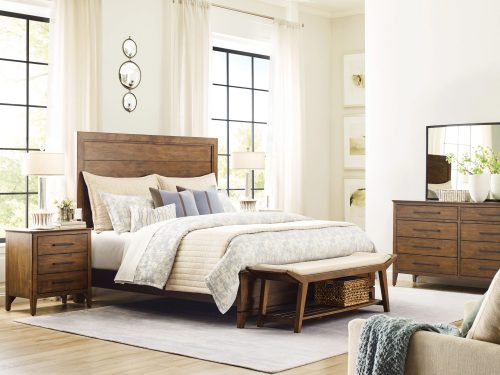 Finally, the Abode bedroom pieces are designed with everything you love about modern minimalist design. Framed planks of alder give the Schafer bed quiet character and charm. The coordinating bedroom pieces offer masculine hardware and a straightforward design that showcases the natural beauty of this alder wood furniture.
We are so excited to bring you this first look at Abode! It has classic elements, modern style and the quality you know and love from Kincaid. Connect with our design specialists at our showroom to learn more about the Abode collection and see how these alder wood furniture pieces can elevate your space.