Three Fresh Looks for a Blank Wall
Chattanooga Interior Design Review
Every home seems to have at least one wall that's hard to decorate. For example, a blank wall in a hallway or a far wall in a living room that seems like it's not exactly part of the space can leave you feeling uninspired. Undefined spaces can be difficult because it's hard to determine their purpose. Do you have one of these spaces in your home? Don't worry! You can easily give a space purpose and style with just a few pieces and a little creativity. Be inspired by these three fresh looks for a blank wall.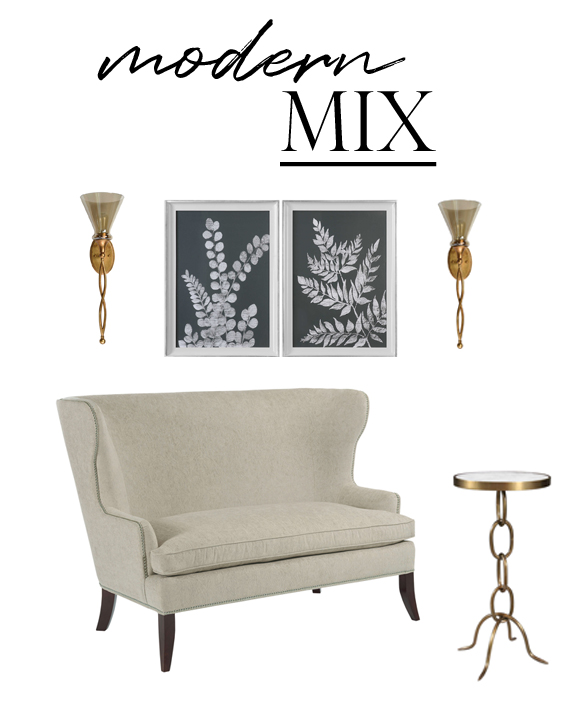 settee / prints / sconce / table
Add some style with a modern mix. A sculptural settee is a statement piece and will anchor the wall.  Black and white prints add a crisp look. If the space is in a poorly lit spot in your home then consider hanging sconce lamps for soft lighting. Finish the space with a unique accent table to add style and function.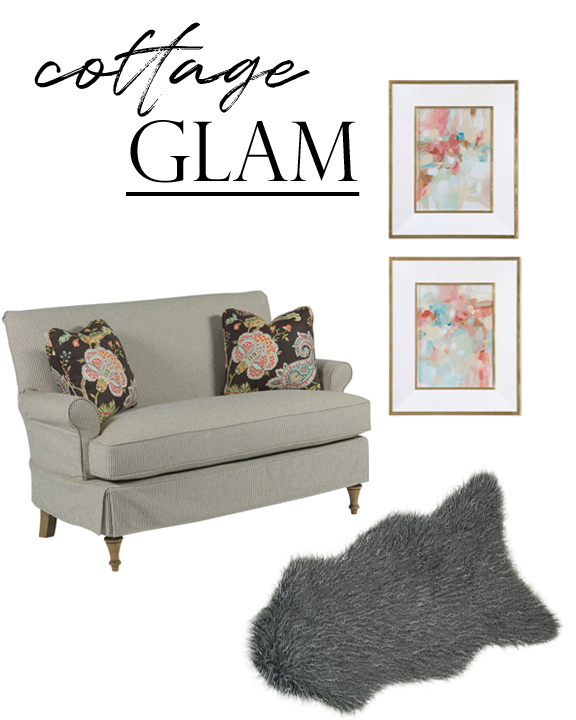 Create a feminine space with a casual vibe. Start with a small slip-covered sofa or over-sized chair. Then layer in texture with a plush rug and of course some pretty pillows. Artwork is a must and an easy way to add some glam that will elevate the space. Pretty pastels framed in polished gold is the perfect finishing touch to bring it all together.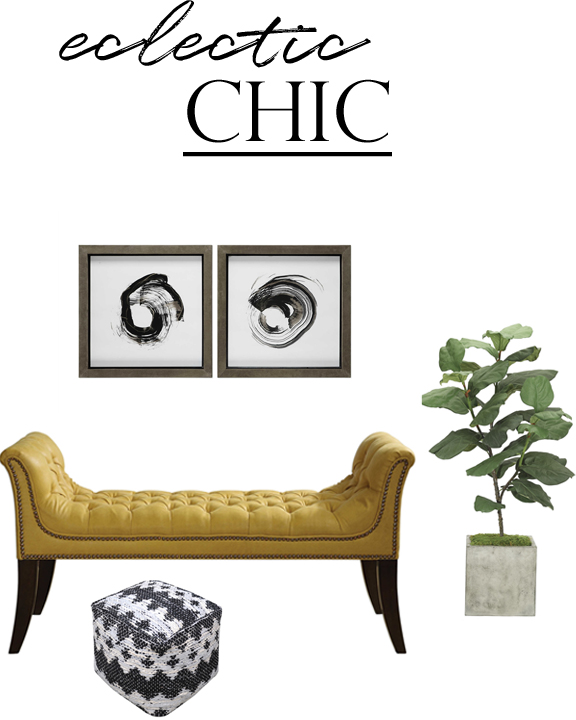 bench / prints / ottoman / tree
Go simple yet bold with an eclectic look. A bright hue paired with black and white needs little else to make a statement. Classic elements on the bench such as tufting and nailheads are a chic contrast to the global style of the ottoman. Add a tree or plant for a fresh organic touch.
With just a few pieces and a little inspiration you can take a blank wall and turn it into a space with function and style. Who knows? This might even become your new favorite spot to relax with a good book. Let these spaces inspire your creativity and visit our showroom where we can help you bring it all together.