Five Beautiful Bedrooms That Aren't Grey
Chattanooga Bedroom Furniture that Makes a Statement
Grey is still one of the hottest interior design trends going. Seen everywhere from furniture to flooring and even kitchen cabinets this trend isn't going anywhere anytime soon, and for good reason. This neutral shade is highly versatile and has the ability to instantly update a space. But what if grey isn't your thing? No need to worry. There are so many other options and we want to prove it to you. So we're going to take a look at five bedrooms that go beyond grey and are still on trend.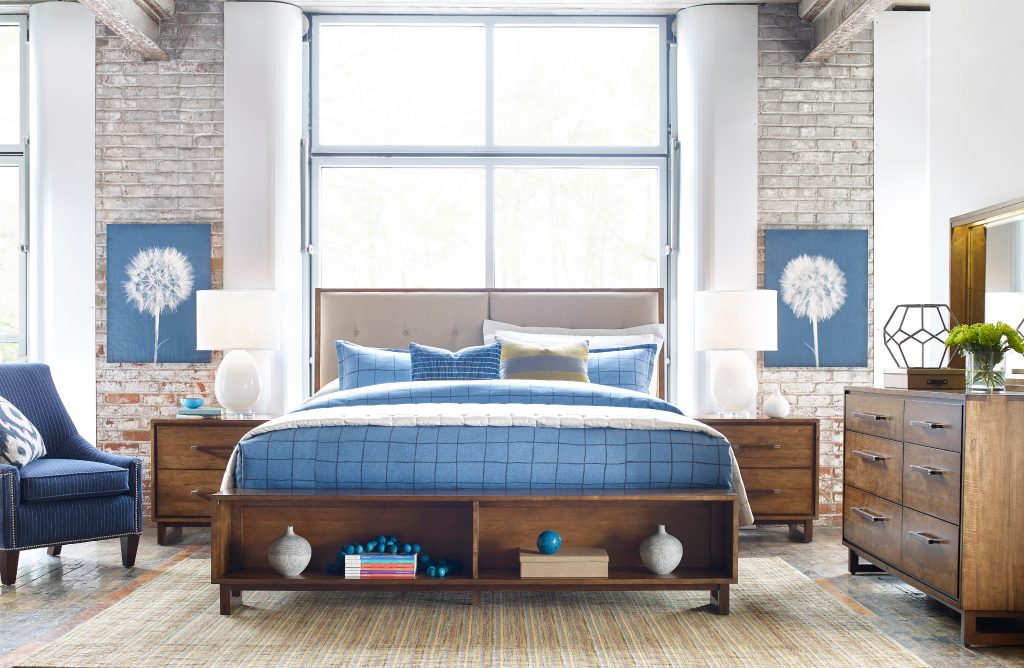 Grainy warm wood creates a cozy retreat. Pair that with exposed brick and it adds major texture to these pieces constructed of Ambrosia Maple. Bedding in classic blue and white is the perfect way to compliment the masculine feel of the furniture while letting it showcase a softer side.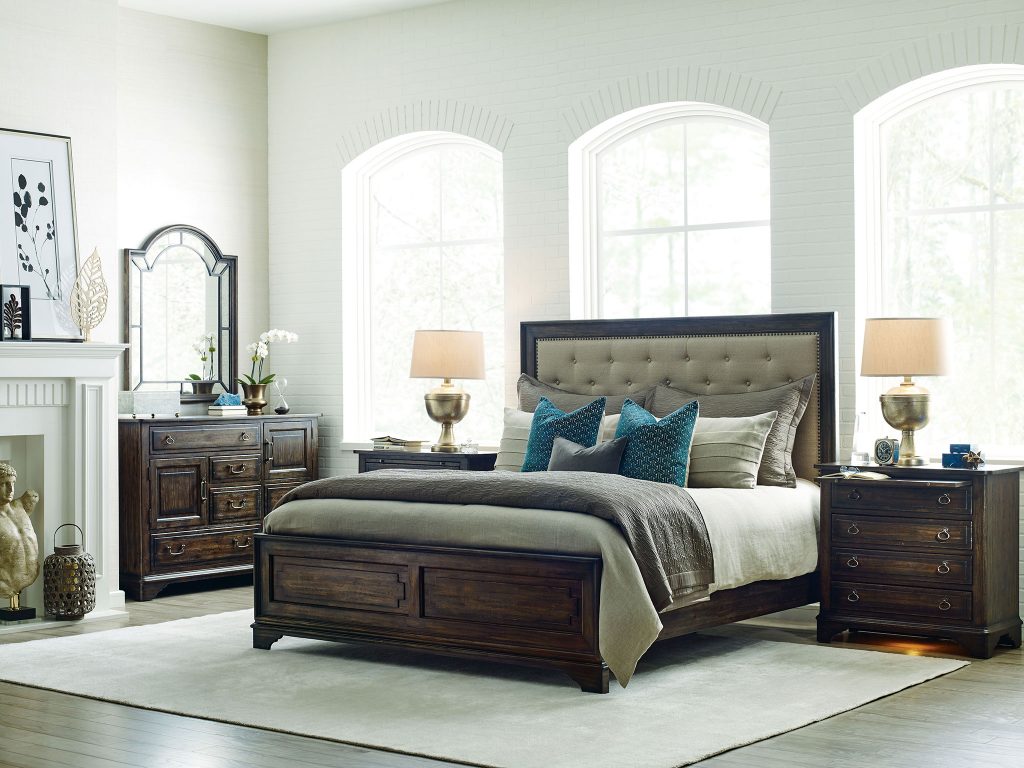 Classic and timeless are words that come to mind when looking at this gorgeous neutral space. When you start with a fresh canvas of white walls and contrast with this Ember finish, a blended mix of light and dark browns, it adds so much depth that it creates a beautiful space with or without color.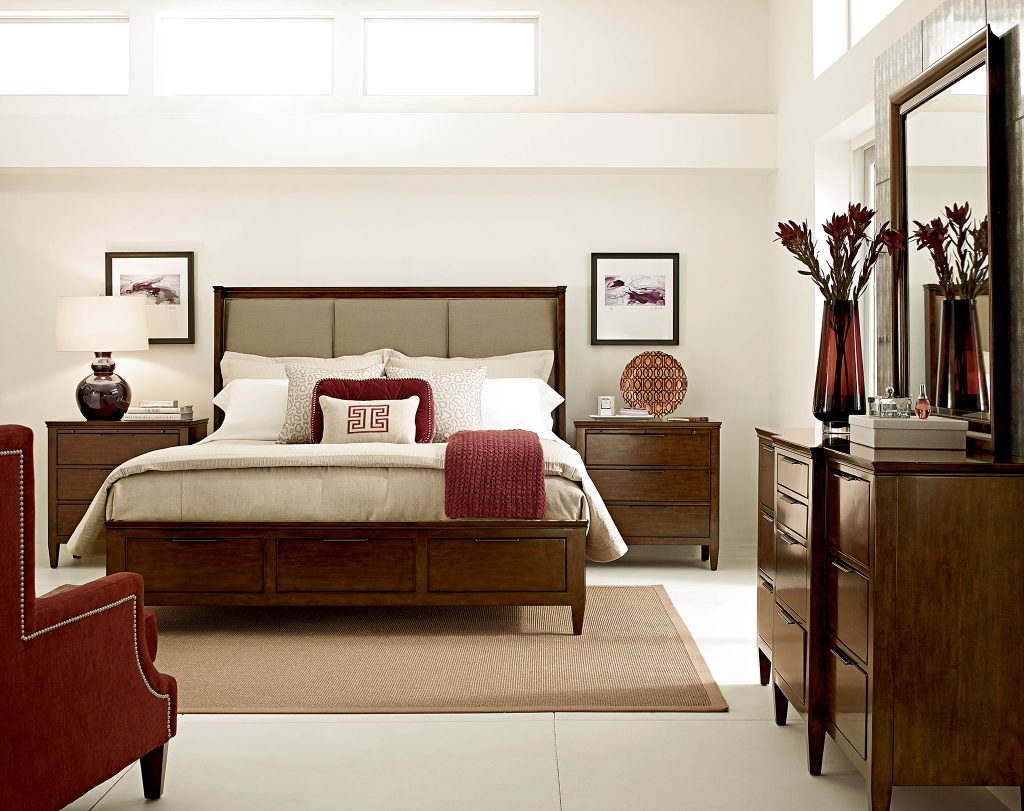 Sleek and polished, the Amaretto finish on the Elise bedroom has a warm undertone. This makes it easy to use with reds, plums and earth tones. Clean lines and stylish hardware create a look that's perfect for the modern home.
What's not to love about a modern take on a classic? Traditional cherry furniture gets an upgrade with a stylish fretwork design. Pair that with a statement bed upholstered in classic linen for a glam look and finish with small pops of color. Who says formal can't be on trend?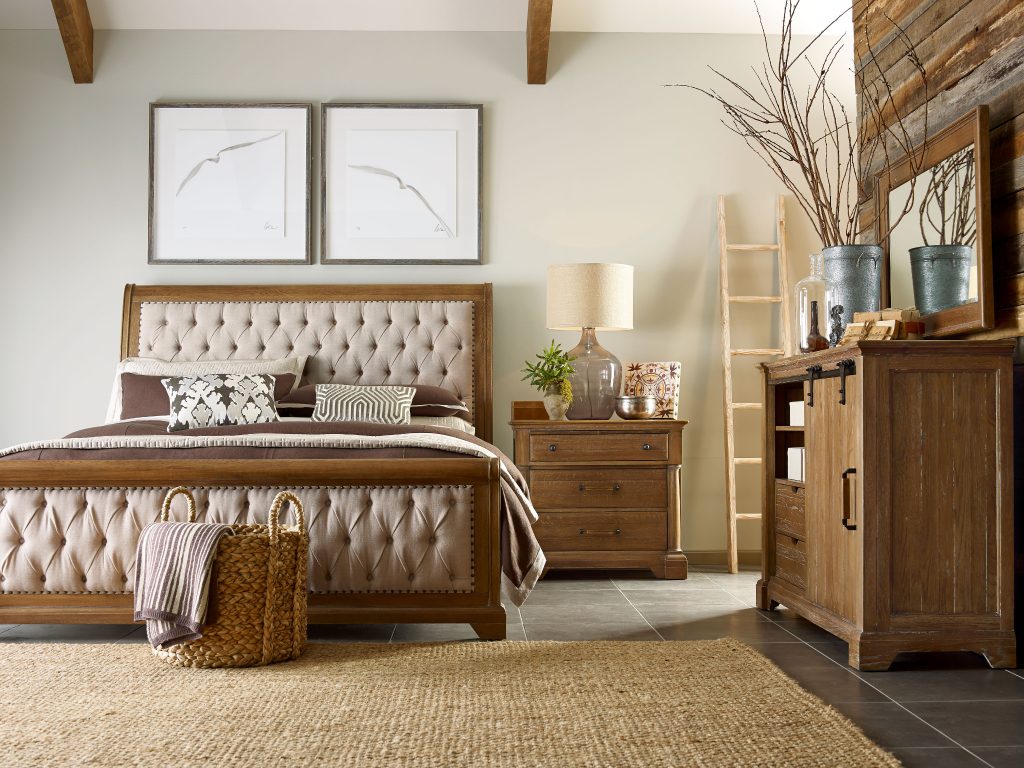 This bedroom proves that rustic furniture can have a softer side. Farmhouse pieces that have been hand-glazed in oak results in effortless style. When you add sliding barn doors and tufted linen to the mix, it creates an unforgettable look.
While we love grey for its ability to work in so many different ways we want to show you there's always more than one option. You can find these looks here in our design center along with custom interior design advice to make it work beautifully in your home.