How to Decorate with Leather
Chattanooga Living Room Furniture that Adds Character to the Home
Leather can add character to a space in a way that nothing else can. Its rich texture adds a layer of depth that is just as versatile, if not more so, than many fabrics. With so many different variations, grains, and home decor pieces there is a leather look for every style. Whether you like a little or a lot is up to you. There's always a way to work leather into your home! Let's take a look at how to use this timeless interior design staple.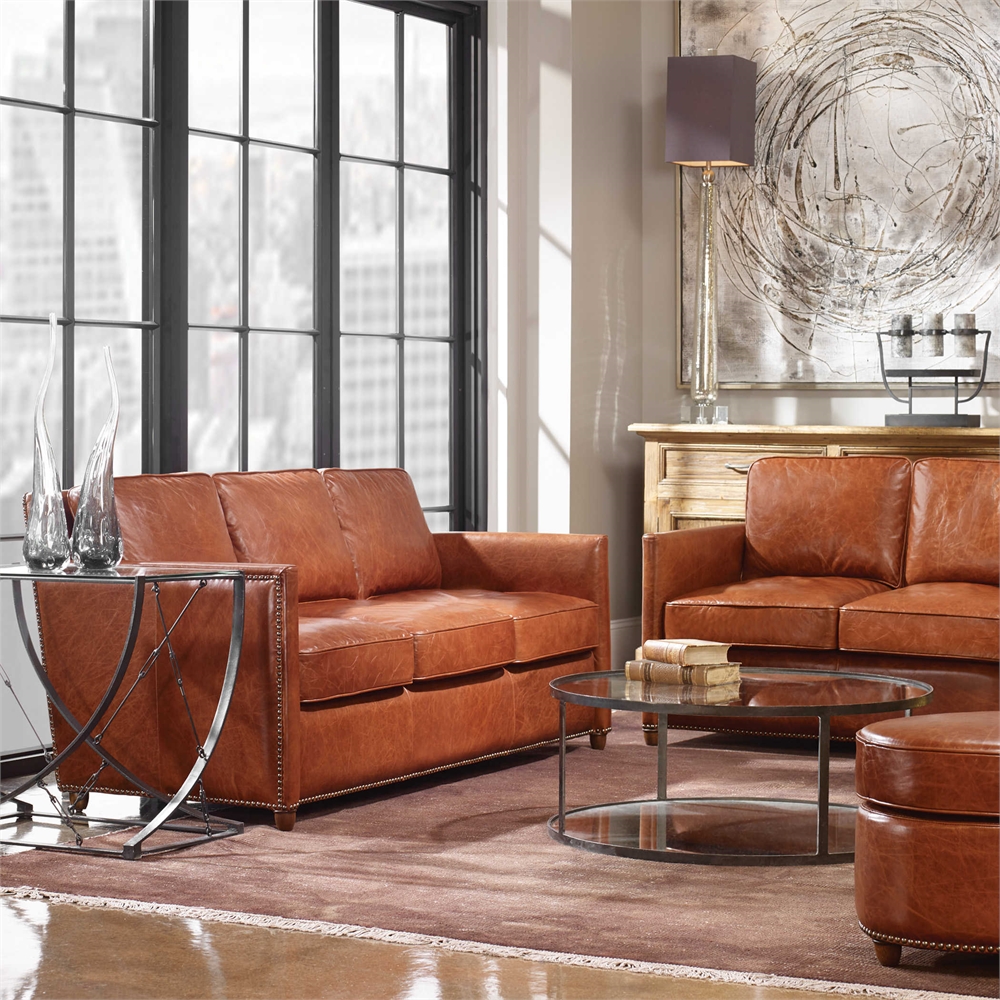 If you love leather then let it dominate the space. A pair of leather sofas with a matching ottoman creates a neutral canvas in any color. There are so many different directions you can take this look. Go modern with glass and metal accents or rustic with distressed woods.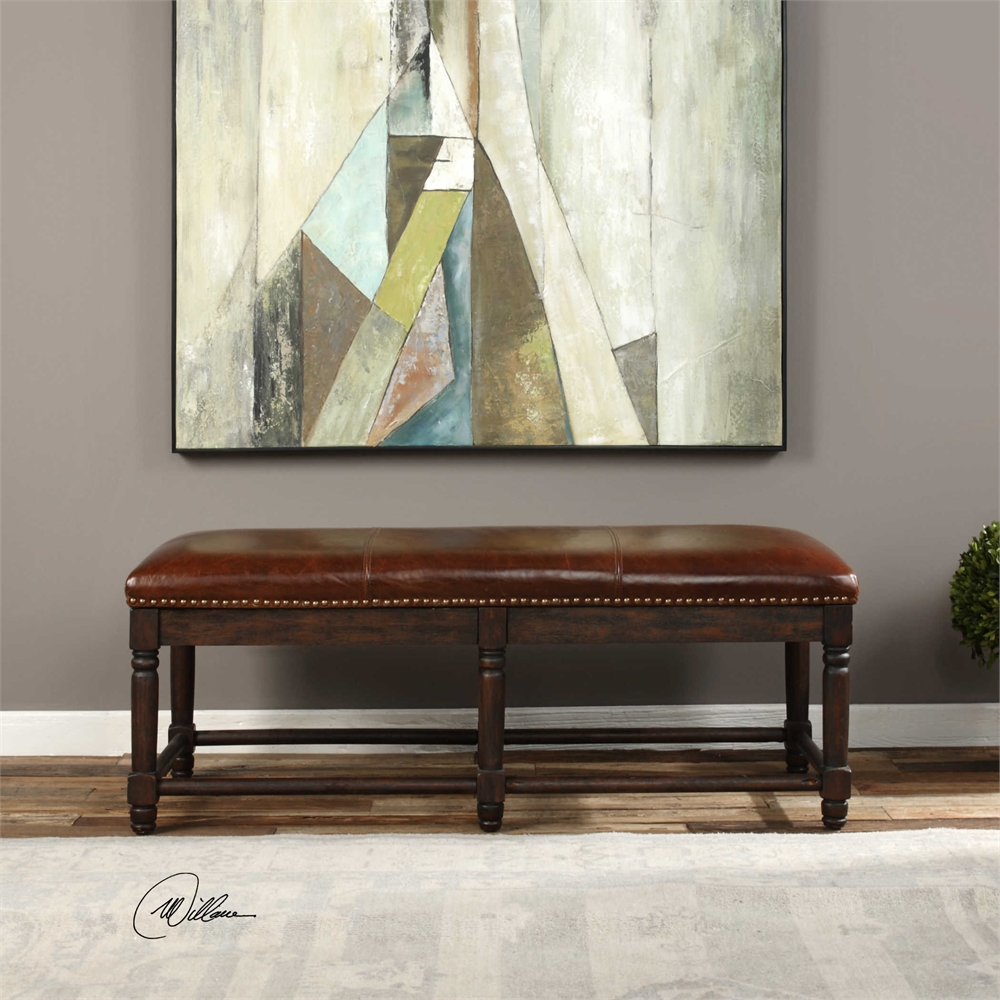 Perk up an empty wall and add functionality with a leather bench. Turned legs and nailheads give this piece style that lasts. Contrast these details with bold and modern artwork. Stop there if you're into minimalism or add pillows and greenery to add more style.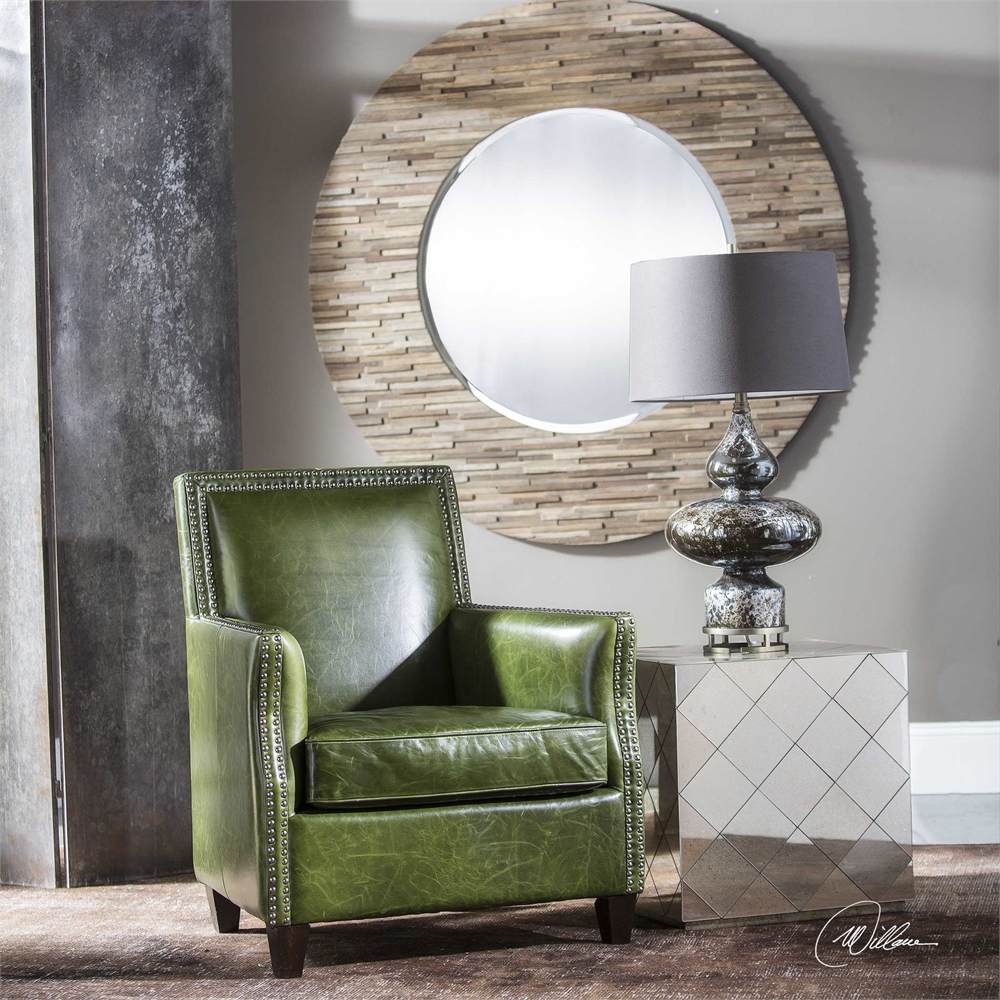 Unconventional color can be a beautiful thing. Add some major personality to a space with this funky green chair. Aged leather in emerald green brings this space to life. Pair this chair with any neutral sofa for an overall eclectic look.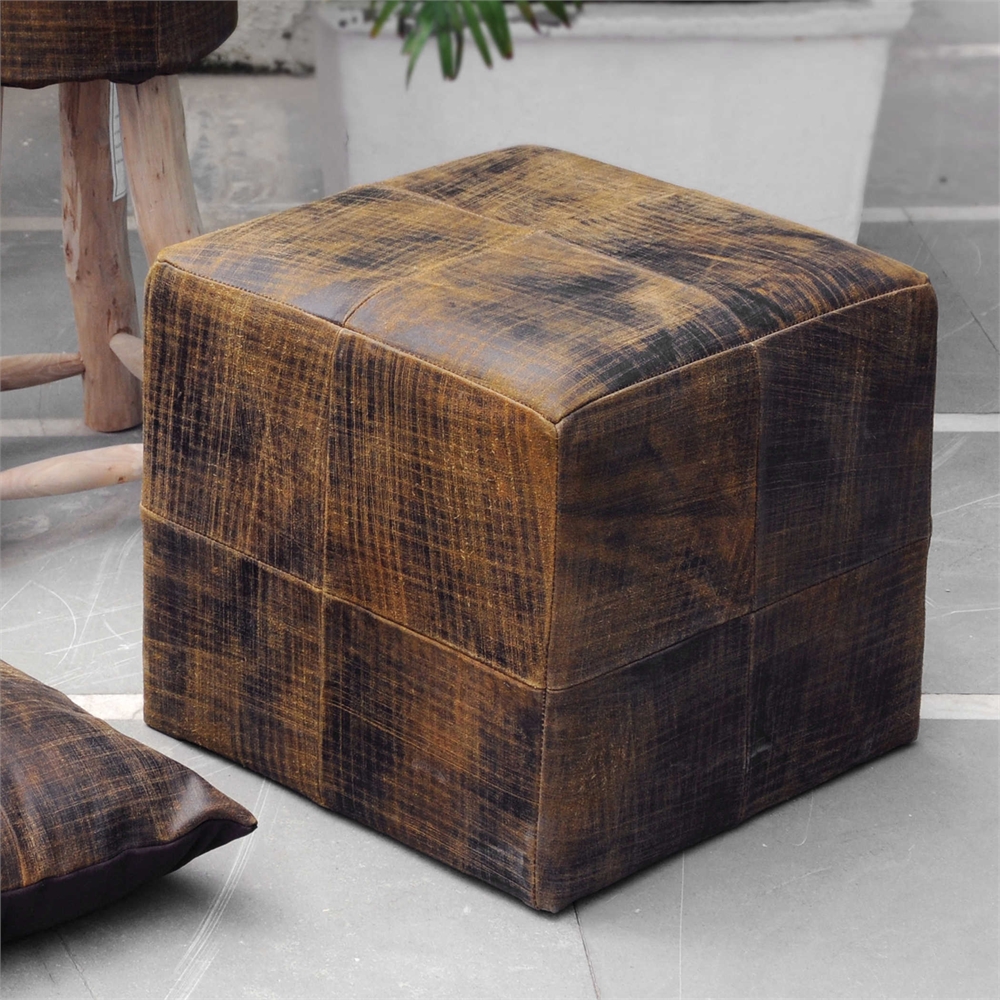 If you're unsure about leather, but want to incorporate it into your home, then try adding a pair of leather cubes to your living room. Not only will they serve as cool decor but they can be used as extra seating, paired together to be used as a table or easily moved around to serve as ottomans. This is a low-commitment way to layer leather into a space.
A not so obvious way to use leather? Underfoot! These woven rugs blend leather and natural fibers to create something very unique. If you prefer fabric on your sofa then try leather on your floor. This is an easy way to add color and texture to your home and it plays well with patterns.
Which of these leather looks is your favorite? These are just a few examples of what's possible with leather. Visit our showroom where the options are endless and our designers are waiting to help you.