Four Tips for a Sophisticated Space with Color
Interior Design Tips for Enhancing the Chattanooga Home
There's a reason neutral interiors are so popular. Layering greys and whites into a space isn't too difficult and results in a stylish and sophisticated look. Color, on the other hand, can be a little trickier.  Especially if you're going for a bright colorful space that doesn't overwhelm the senses or look too childish. If you love color but have trouble pulling it all together in your interiors then follow these tips for creating a colorful and sophisticated space.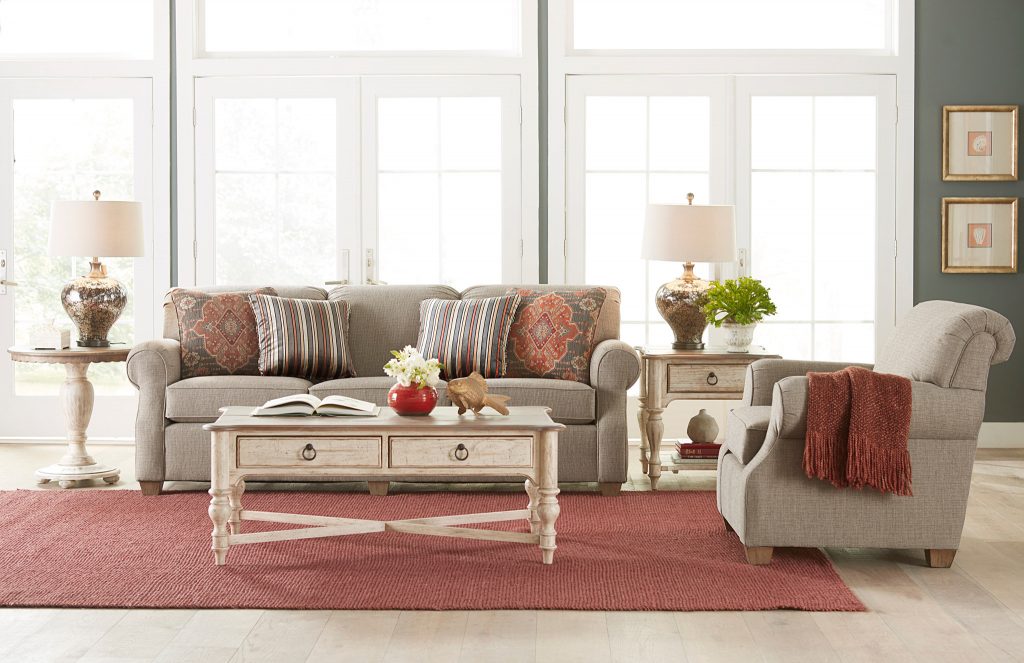 Layer color with grey. You can easily tone down bright saturated hues by layering them with this on-trend look. Rusty reds and bright oranges pop against a soft grey sofa. It's easy to create a colorful space when you balance it with the right background.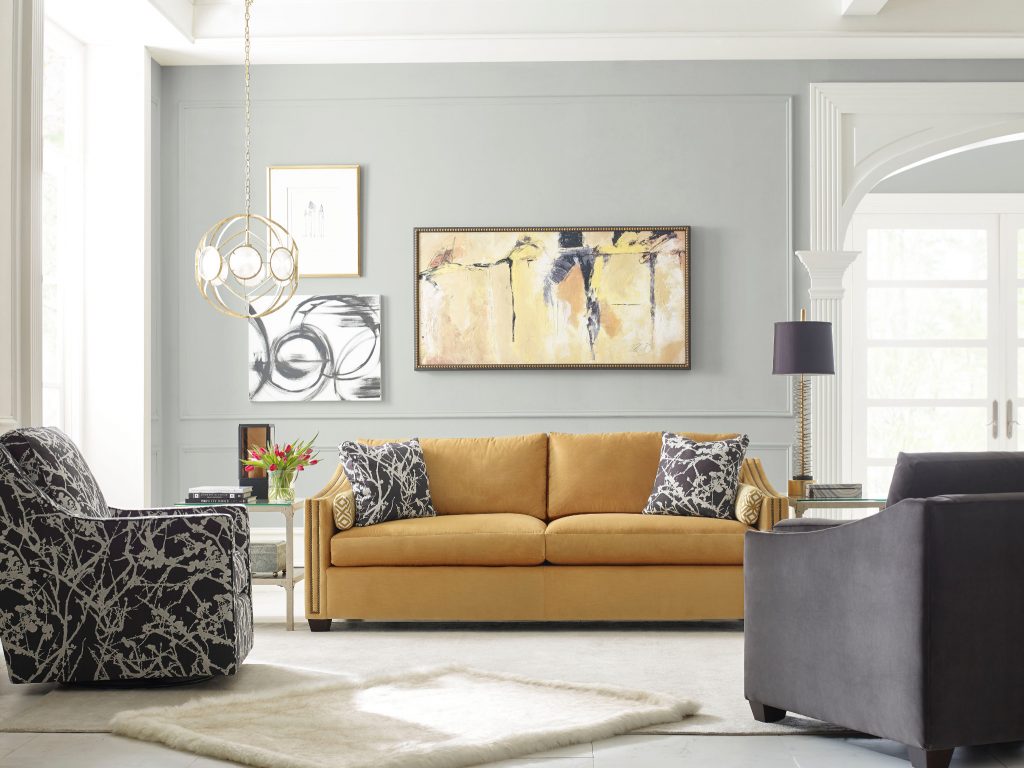 Choose just one color and go big. And by big we mean, skip the neutral sofa! Create a memorable space with just one burst of statement-making color. A velvet yellow sofa creates a gorgeous focal point. Ground the look and add a modern edge with touches of black and white.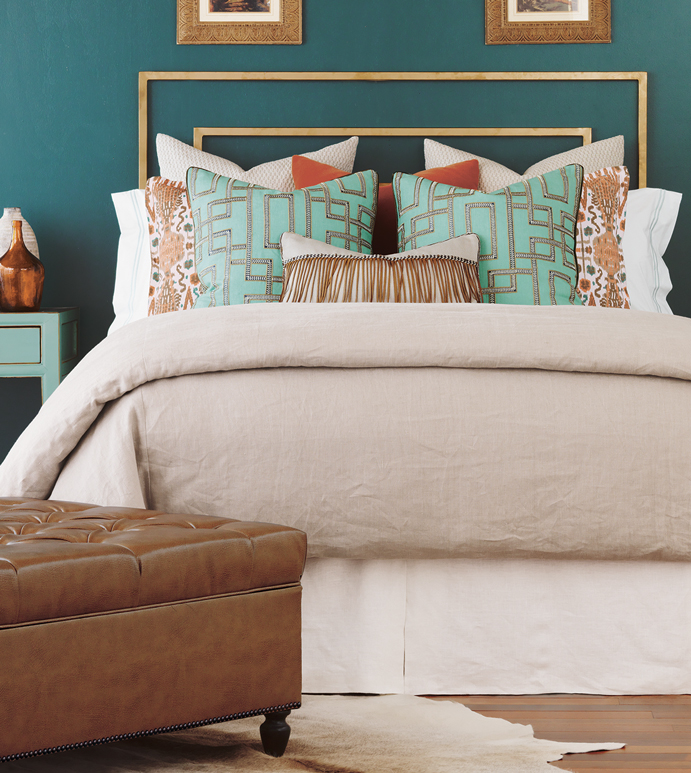 Pair unexpected colors and textures. Sea inspired blues paired with touches of coral is pretty and bright without having a jarring effect. Elements such as leather and linen are a great way to add an organic touch. This fresh color combo layered in with so much texture is polished and modern.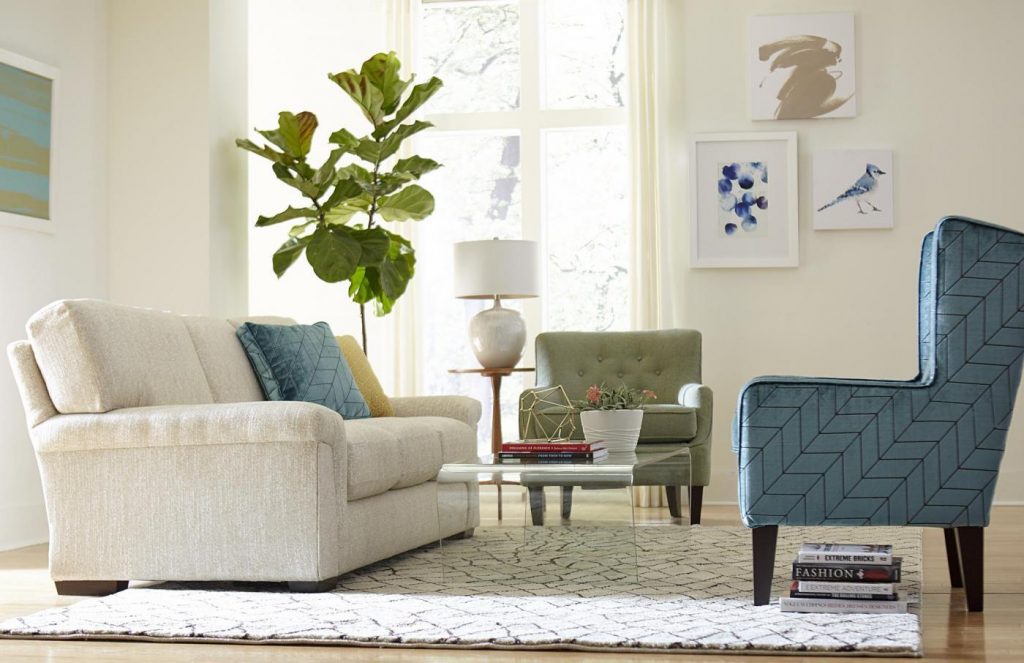 Start with white. It takes very little color to create the illusion of a colorful space when you start with a bright white background. A great option for those afraid to commit to color, you can add more color and try new hues whenever the mood strikes. In this space modern accessories, edgy patterns and pops of green and teal create a polished look.
Think color can't be sophisticated? Think again! It's all about balance and going beyond what's typical. Find more inspiration and get more tips in our showroom. We can help you create the colorful spaces you've been dreaming of.