Stylish Sofa Tables & Why You Need One
The sofa table is one of those pieces that is often necessary and just as often underrated. This unassuming piece has the power to change the way a space functions and elevate the overall style. If you don't think your living room needs a sofa table, think again. We've rounded up some seriously stylish sofas tables and we're making the case for why your living room needs one.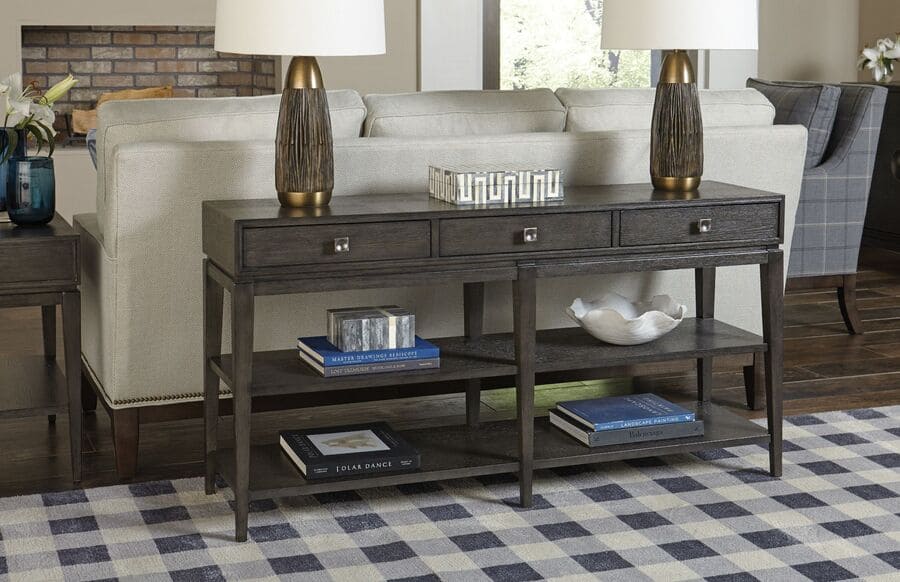 Your living room lacks natural light. Placing a sofa table behind your sofa provides a spot to add some lighting, and ambiance, to a too-dark living room. A pair of lamps behind the sofa provides a cozy feel at night and adds style to this often uninspired space.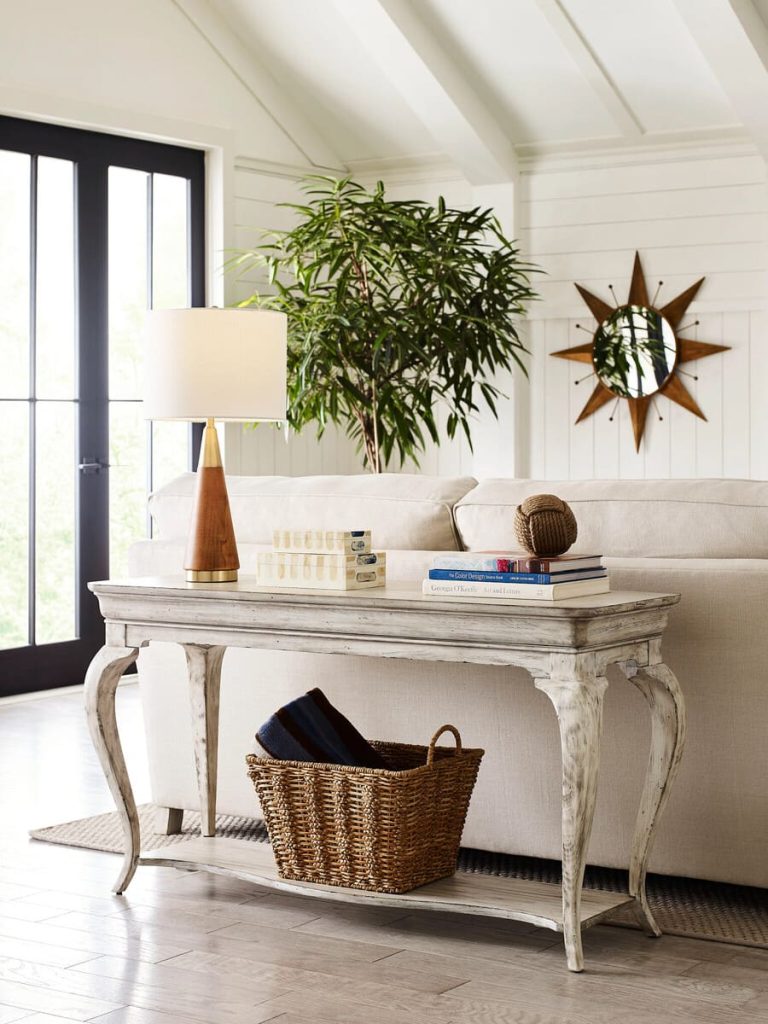 Your sofa floats in the middle of the room. The back of the sofa shouldn't be the focal point of your living room. When you place a sofa table behind a floating sofa it conceals the back and adds interest to the space. Give your sofa a finished look with a sofa table like the Kelsey. With curvy legs and a weathered finish, all eyes will be drawn to this beautiful spot.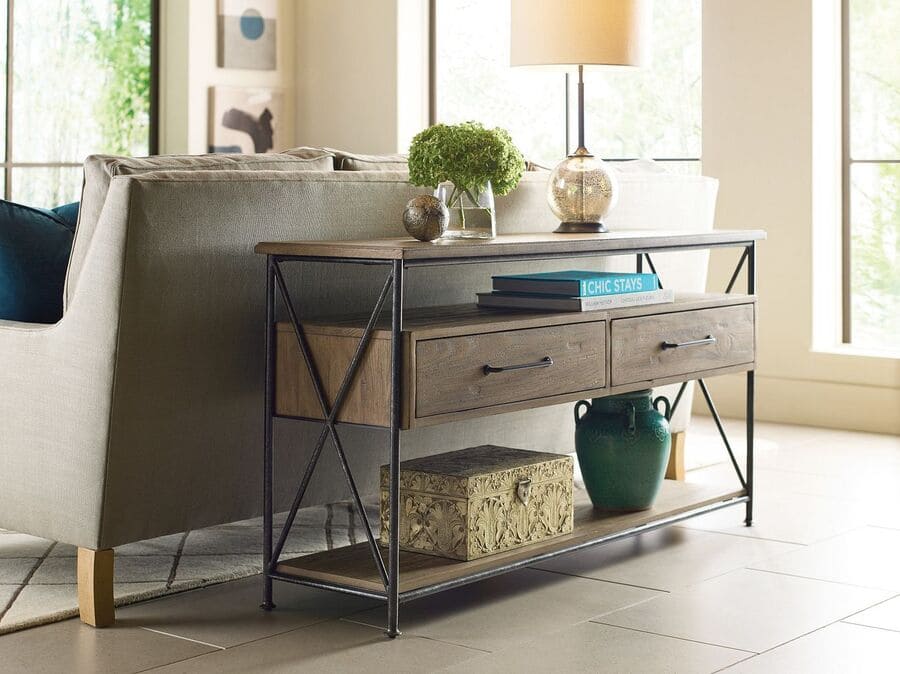 The right sofa table can add the storage your living room is missing. For example, the Modern Forge sofa table has plenty of shelving and roomy drawers making it a smart solution to help you get organized. With the right sofa table, you can add style and clear the clutter in your living room.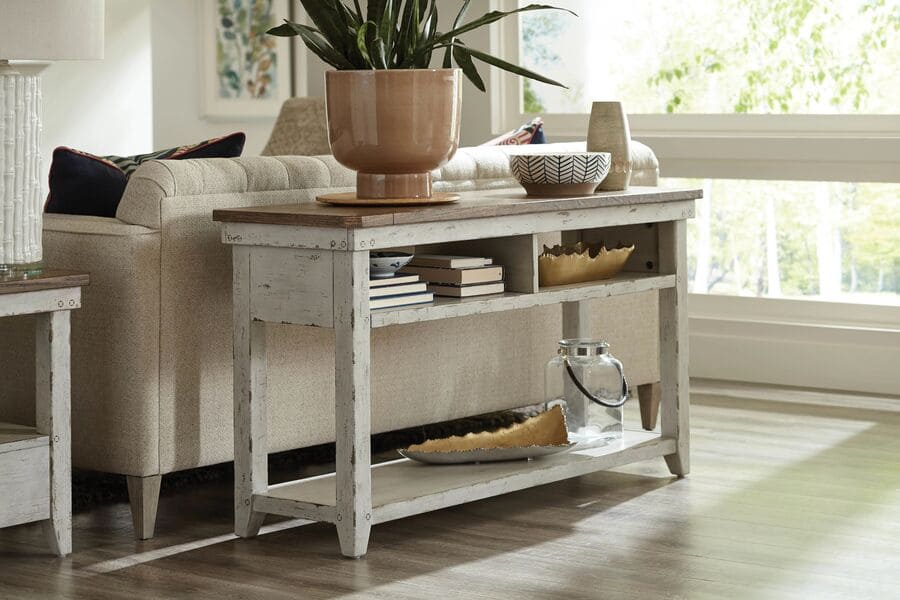 A sofa table is an opportunity to add style to your living room. Stack books, add plants, and display your favorite pieces just for the sake of their beauty. This Hammary sofa table has an open design that allows you to display your favorite pieces to showcase your personal style.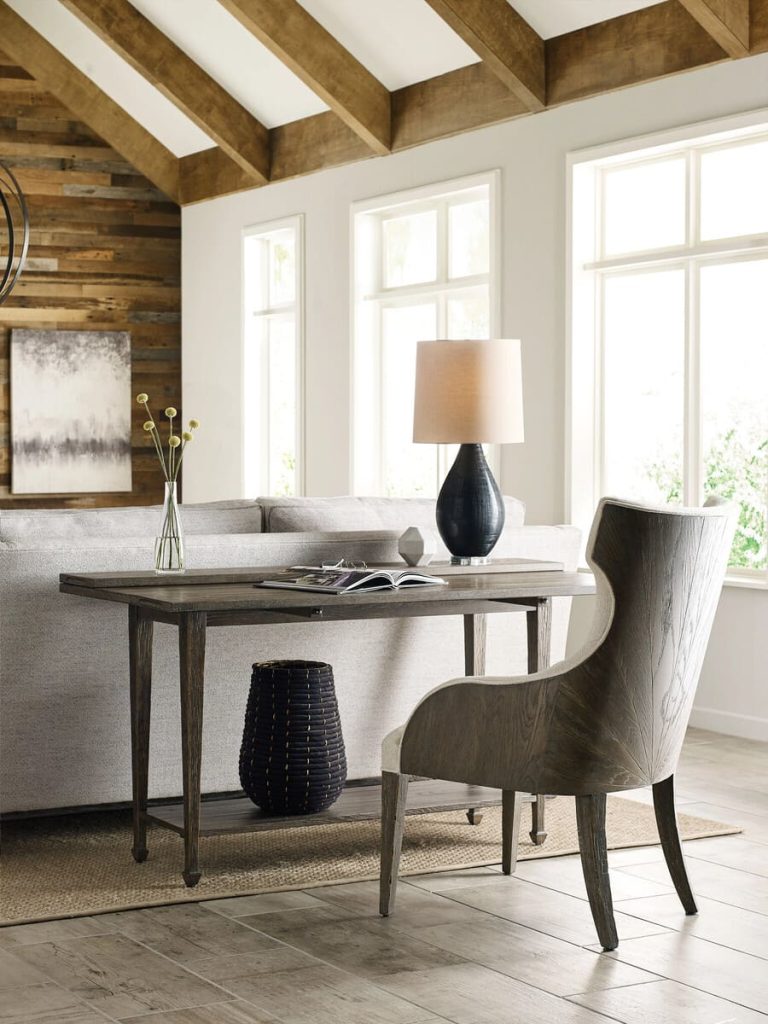 A thoughtfully chosen sofa table can change the way your living room functions. The Valerie sofa table is slim and sleek and perfect for small spaces. The double flip top allows it to open up to become an instant workspace or a casual spot for dinner. Functionality and style are always a winning combination.
Are you convinced that your living room needs a sofa table? Let us help you choose the right one for your home. Visit our showroom where you can shop sofa tables in endless designs to make the most of the space behind your sofa.