Seven Stand Out Accent Tables to Elevate your Interiors
When it comes to decorating, it's often the little details that make the biggest impact. One of those details that has the power to instantly add personality and style to your home is the often overlooked accent table. The right accent can be a game changer when you want to elevate your style. If your spaces feels uninspired then give your home a refresh with one of these stand out accent tables.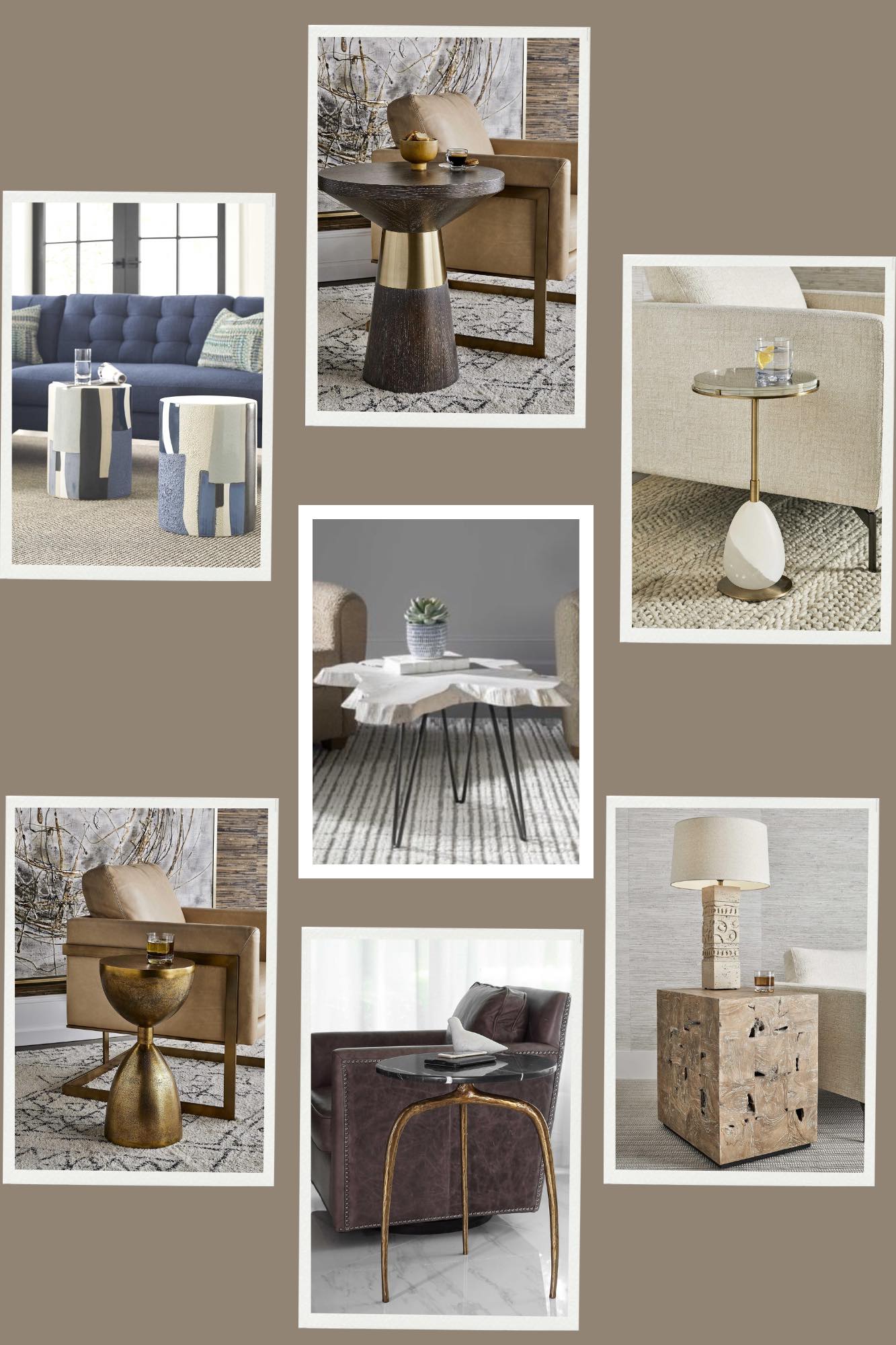 The Graph garden stool works well alone or in pairs. These colorful tables have global style and a modern boho feel. Place a pair in front of a sofa for a unique alternative to a coffee table or use them at the foot of the bed for a designer look.
Rustic meets lux with the Flute accent table. This pretty pedestal table is sleek with an edge. Place it between a pair of unique accent chairs to create a stylish conversation area in the living room.
Every home needs a conversation piece and the Alabaster egg table is one that you'll never regret. A mix of materials makes this little drink table elegant and unique. Thanks to an adjustable base it's as functional as it is stylish.
Perfectly sized to be a fun coffee table in a small space, this stylish accent table packs some major texture and style in a compact package. Bleached teak wood with hairpin legs make the Trillium a serious showpiece.
Add a touch of gold and glam to any space with the Coup accent table. The pretty patina of this hourglass shaped table adds texture, style and the perfect spot to place a drink or book.
The Wishbone table is a home decor curator's dream. With a sculptural quality and black marble top this accent table has a moody feel and a high-
end look. Furniture that doubles as artwork is always a smart choice.
Add interest and an organic touch with the Teak Tac Toe table. Weathered teak can beautifully balance a space with metal and glass. Break up a matching set of tables with this unique accent and instantly give your living room a designer look.
Unique accent tables from Uttermost are an easy way to add designer style to your home. Elevate your spaces today with one of these tables that are packed with personality. Shop our showroom for everything you see here and so much more.