Cozy Fall Living Room Decorating Ideas
With the upcoming arrival of fall, we can't help but get excited about all the inspiration the cozy season brings. The transition from one season to the next is always a good time to refresh your home and try a new style or color trend. Here are some of our favorite fall living room decorating ideas to embrace the beauty of the season and spice up your home.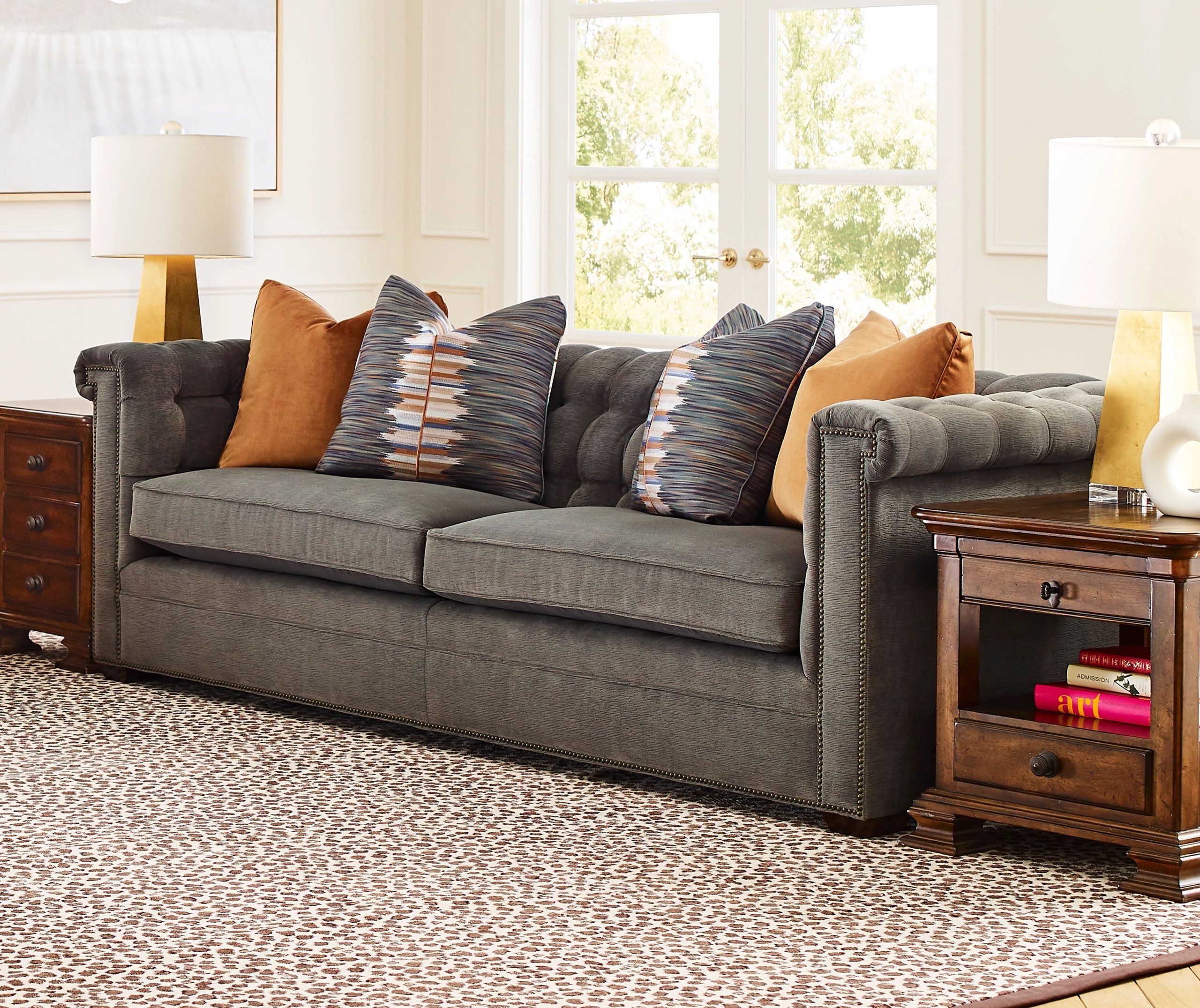 Add moody color combos. Fall is full of inspiring color palettes. Bring those deep hues and rich colors into your living room for a stylish seasonal change. Charcoal grey paired with gold has a striking contrast. On the Kingston sofa, it's cozy, moody and modern.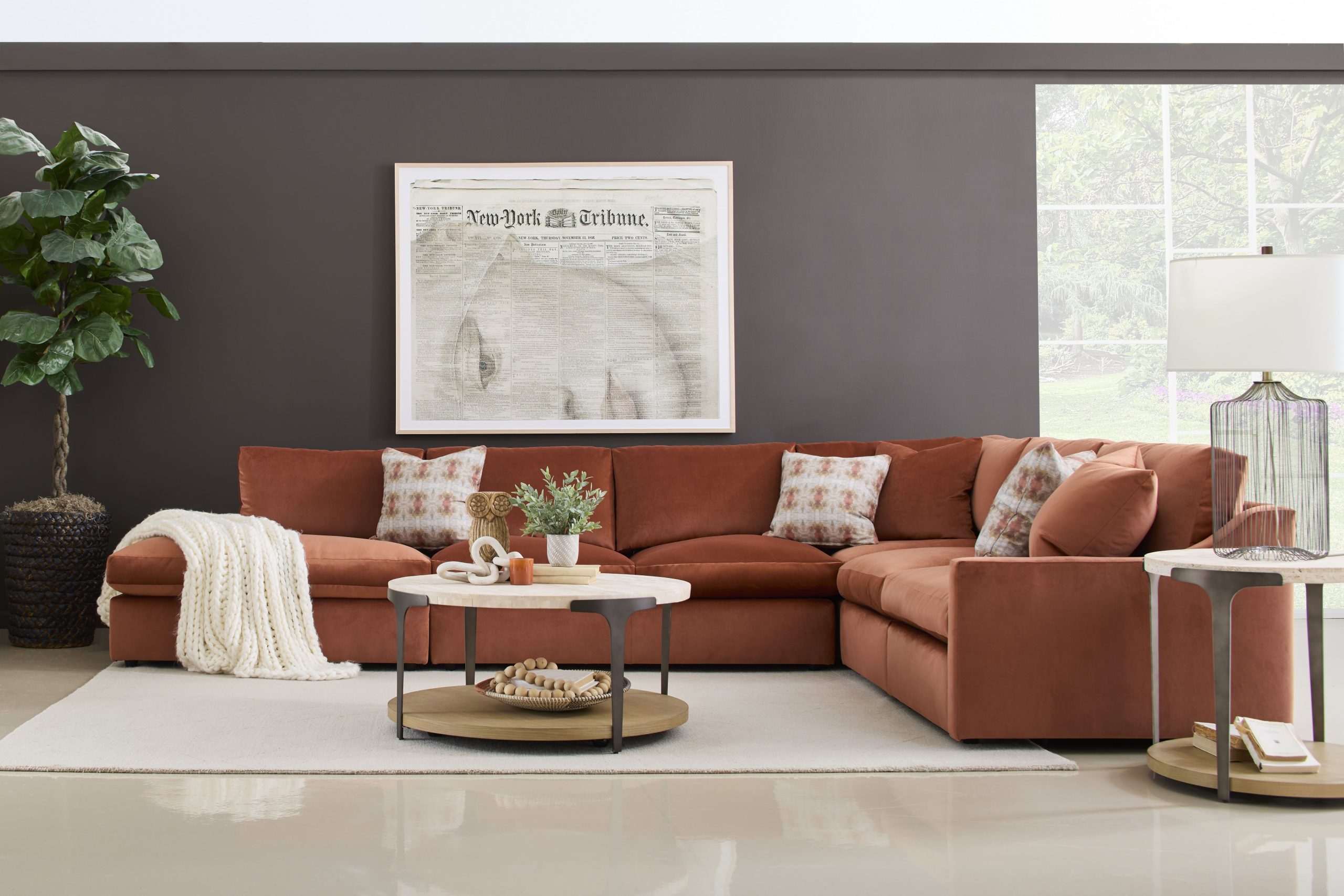 Get spicy with velvet. A plush sectional in warm ginger is the perfect retreat on a chilly fall evening. This versatile shade pairs well with a range of complementary colors, such as deep browns, muted greens, and subtle golds, creating a visually striking and cozy living room.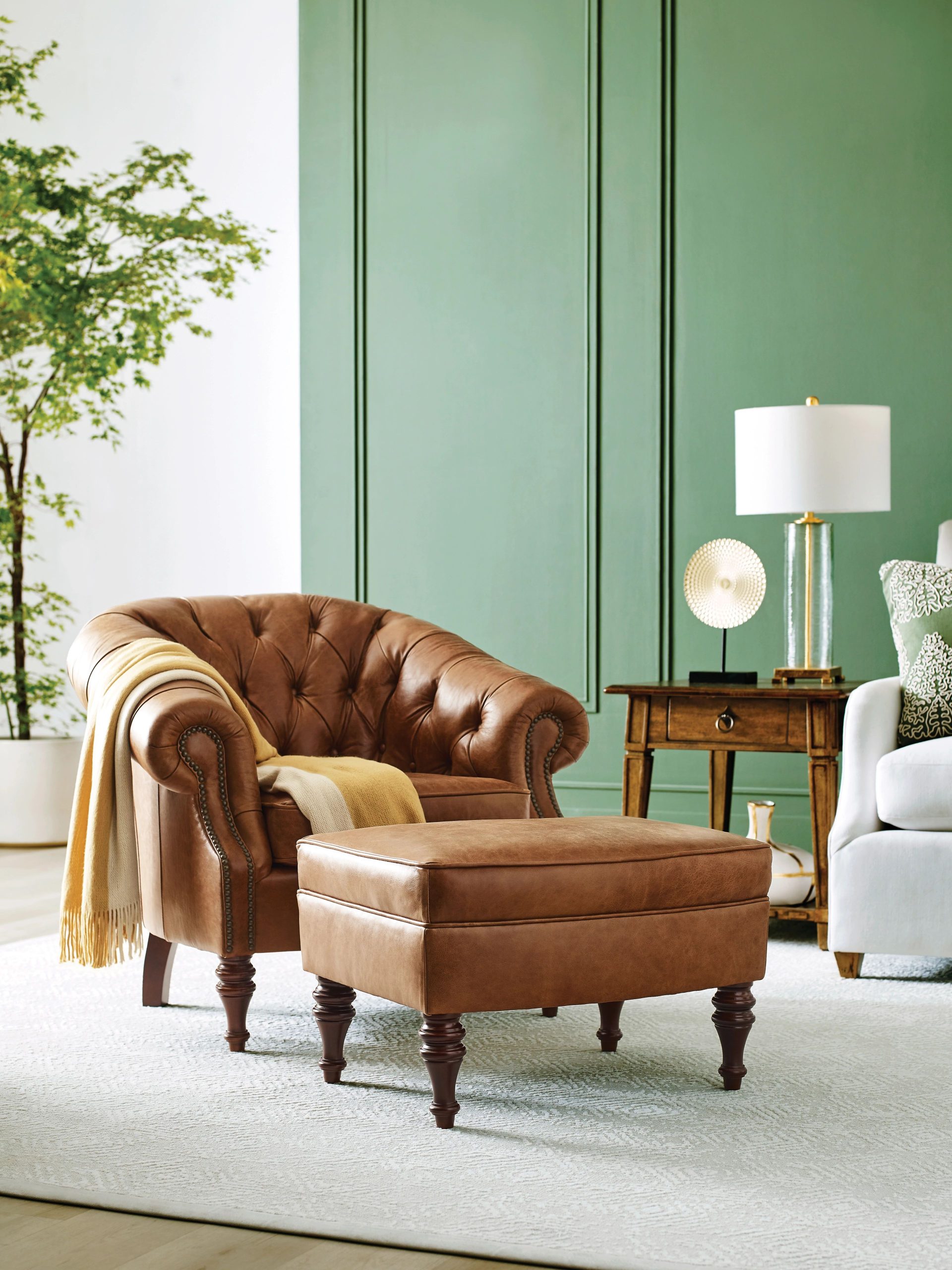 Create a reading nook. A leather chair and ottoman, like the Wellsley, is a welcome addition to your home any time of year but will be especially useful in the cooler months. A luxurious leather chair with a cozy throw in the corner of your living room creates instant style and the perfect spot to sip your favorite warm drink.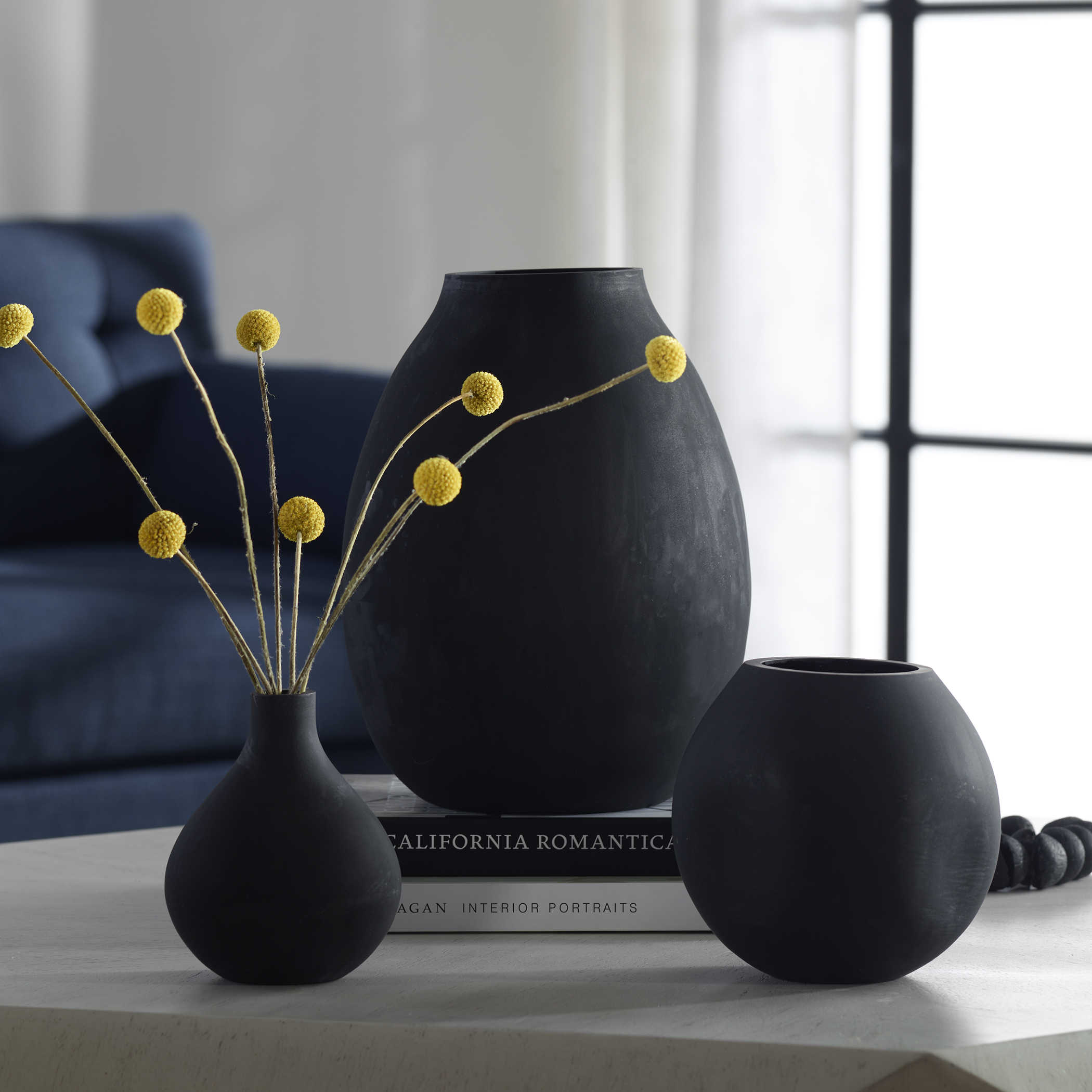 Add matte black. Think beyond the expected seasonal tones and add some moody matte black accessories. Whether it's the modern edge of matte black picture frames or the understated charm of matte vases, these additions not only provide an instant fall aesthetic but will also transition seamlessly throughout the seasons.
Embrace the earthy tones, soft textures, and inspirational colors that this season offers, and layer them into your living room for a cozy retreat. Our designers can provide even more fall living room decorating ideas to help you embrace the season. Find everything you need here in our showroom to create a space you and your family can enjoy this fall and throughout the year.