Spring-Inspired Decor to Brighten Your Home
Spring Home Decor for a Fresh Look This Season
Spring has officially arrived and we can probably all agree it didn't get here a moment too soon. The season of fresh blooms, lush greens and sunny days has so much inspiration to offer. We're taking that inspiration and bringing it into the home. These fresh Spring home decor inspired styles are perfect for bringing this beautiful season indoors.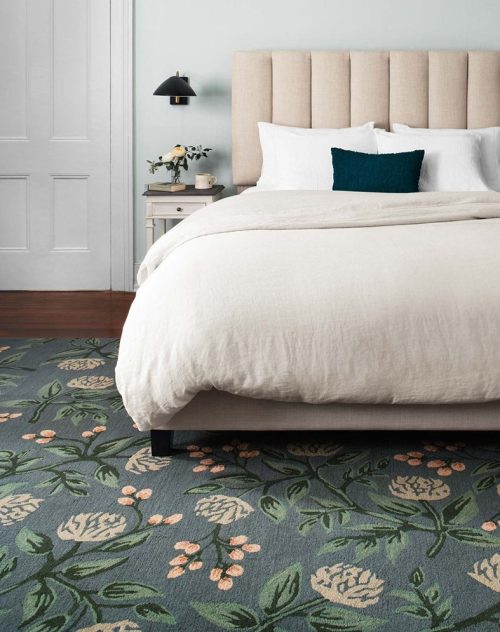 Bring Spring into the bedroom with a rug adorned with blooms. Pretty pops of pink peonies with earthy blue and green create a modern moody look. This rug will make you crave Spring all year long. Place this Rifle Paper Co & Loloi rug in a bedroom that needs some fresh style and modern color.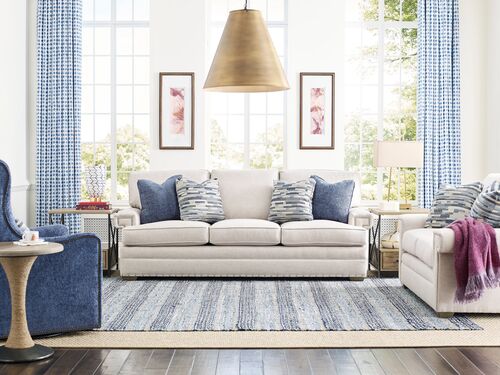 A neutral Kincaid sofa is a timeless piece and you can give it a new look with a vibrant Spring-inspired color combo. For example, pink and blue can infuse a space with some amazing energy. Shades of blue and pops of pink have a restorative and energizing quality, just like Spring.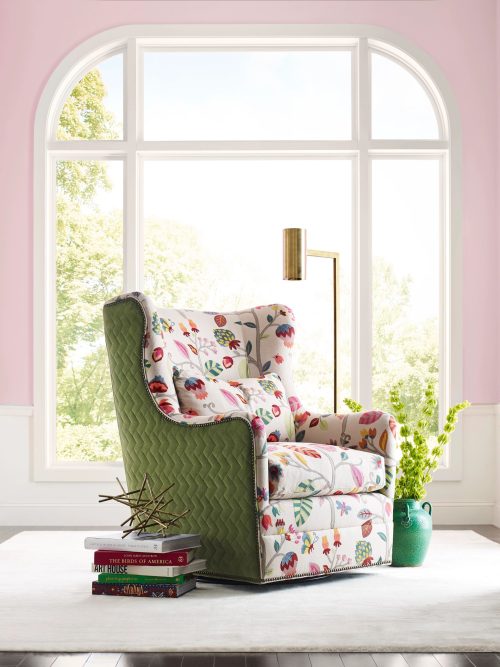 Let bursts of color bloom in your home with this cheery swivel chair from Kincaid. A bold floral fabric paired with a quilted green has a look that's reminiscent of your grandmother's favorite rocker. However, this chair is designed for today's traditional style. Of course, custom order options mean the fabric combination possibilities are endless.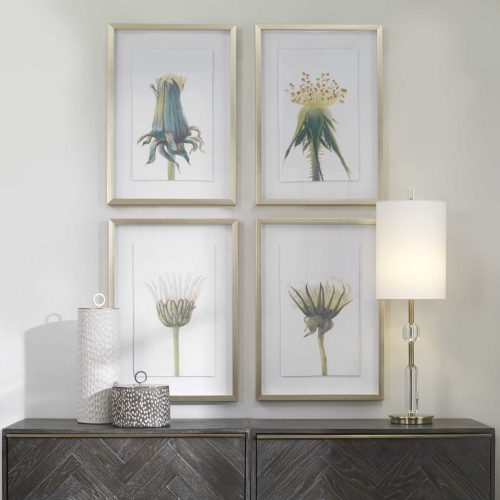 Use artwork to bring the outdoors into your home. Chic and simple, the Wildflower prints from Uttermost feature soft yellow and orange and have a Spring-inspired organic look. They're perfect for a home's entry, dining room or any space that needs a fresh update.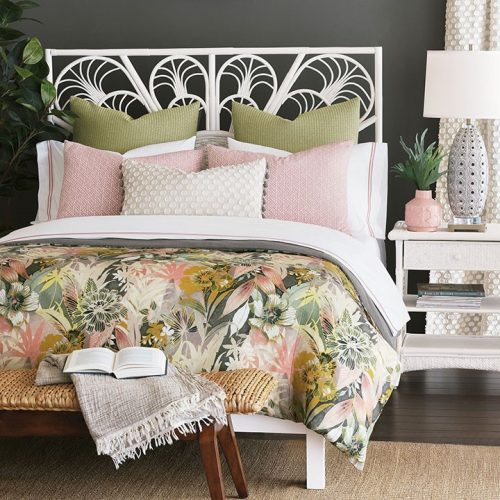 Go bold! Spring is about more than soft pastels. This beautiful bedding from Eastern Accents brings charcoal grey into the mix for a dramatic look. The Felicity has a modern mix of bold design and contrast for those who crave an edgier take on Spring-inspired style. 
Give your home a fresh look with Spring-inspired decor from EF Brannon Chattanooga. Just one or two of these simple updates can help you bring all the things you love about this new season into your home.