How to Choose the Perfect Dining Furniture
Stylish Furniture For Your Dining Room
With so many amazing options and beautiful styles, it can be hard to decide which dining table is right for your home. Obviously, you're going to be drawn to what's beautiful. However, if you want a dining space that's stylish and functional you need to choose carefully. Before you make this big decision, consider these important factors so you can make the most of your dining room space.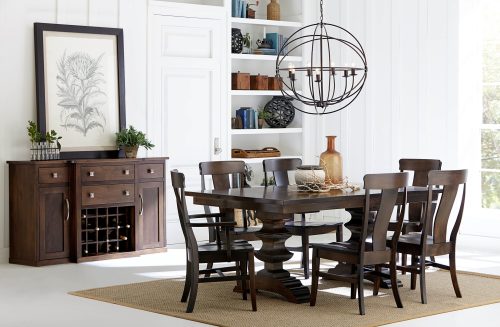 Consider all the ways the table will be used. Of course, you'll use it to gather with your family for meals but how else will it serve you and your home? If your dining table will also be a place for homework, game night, and occasionally a home office then you need to choose carefully. A table that's constructed of solid wood, like the Bartlett, can withstand it all.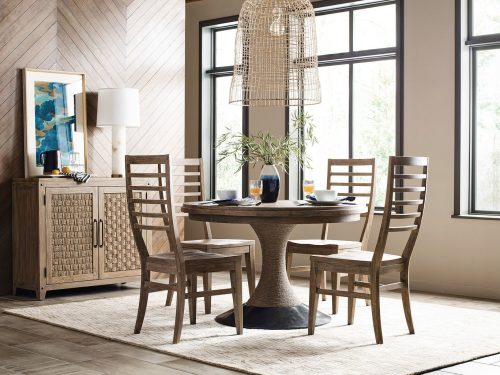 Consider the other furniture in your home. If you have an open floor plan this is especially important. Choose dining furniture that will flow with surrounding pieces and finishes for a cohesive look. The Lindale dining table has a two-toned base and incredible texture making it a great option for blending with either light or dark finishes.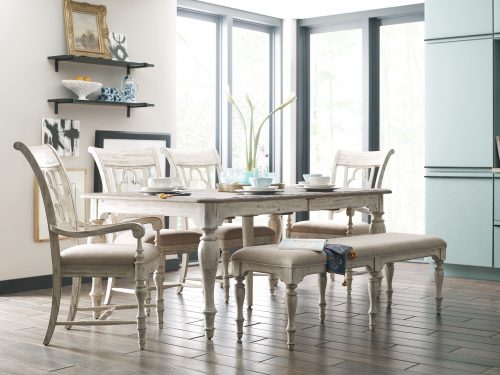 Before you buy, think about seating options. Blending seating styles, such as adding a bench or a pair of upholstered chairs, is a great way to bring interest to your dining room and provide more versatility for guests. If mixing and matching doesn't come easily to you then opt for a collection that provides many easy to mix options like the Weatherford.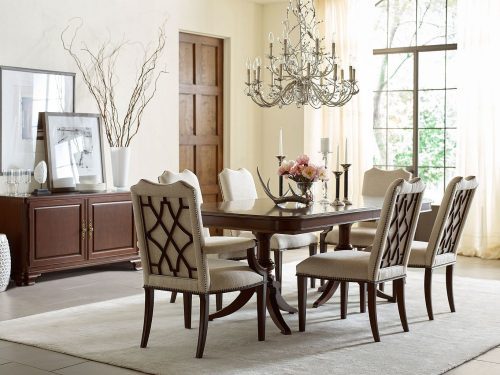 Think about how many people you need to seat. Do you enjoy hosting dinner parties? Does everyone gather at your house for the holidays? Then choose a table that will allow you to seat the maximum amount of people your space will allow. For example, the  Hadleigh dining table comes with two leaves, giving you three table size options.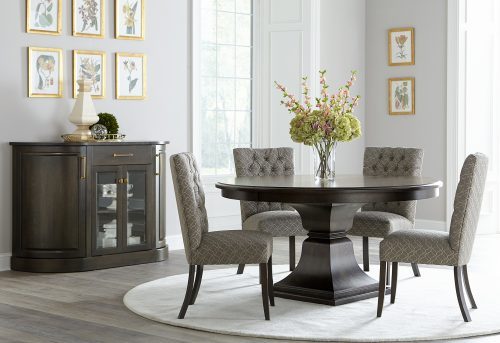 Consider which shape will best fit the space. A round table, like the Celina, is often a great fit for small spaces. This curvy shape tends to take up less space physically and visually. Plus, it allows for easy movement around the space which is one of the keys to a comfortable and beautiful home.
It is possible to create a dining space that's stylish, comfortable, and functional when you choose the furniture that will best serve you and your home. So before you buy, be sure to read this guide then meet with our EF Brannon Chattanooga design staff to help you create your perfect dining room.