Five Ways to Use Metal & Wood Furniture
Chattanooga Interior Design Choices in Focus
There are so many reasons to love a piece of furniture that combines metal with wood. On their own, each of these materials have their own unique set of characteristics and when you combine them it creates something special. We love how they can bring so much character to a room. People often overlook these pieces mistakenly thinking they're designed only for rustic or industrial style spaces. But that's simply not true. You can use metal and wood pieces so many different ways. Here are five of our favorites.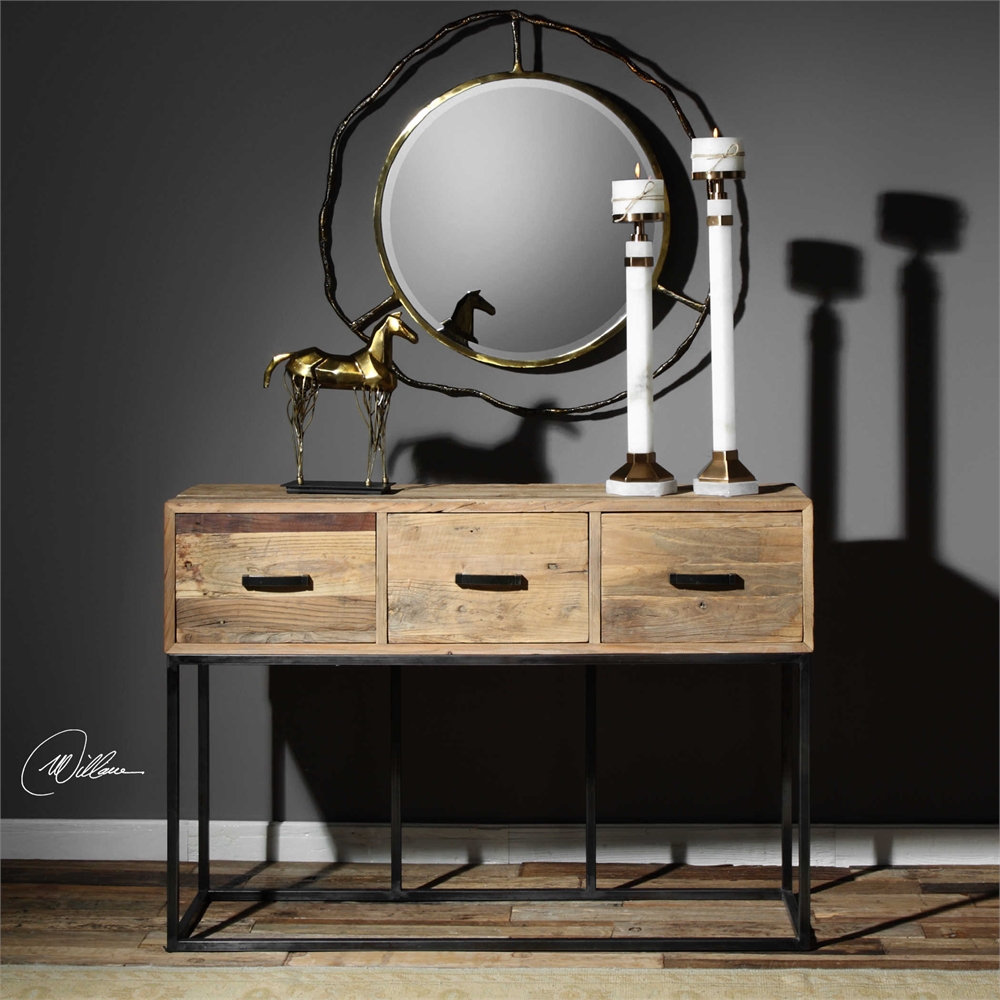 Make a great first impression with a statement piece in your home's entry. It's such an easy way to implement this look and it's also fun to style. You can hang a mirror, add lighting and have fun with your favorite accessories. Make it modern and glam by pairing it with non-matching polished metals and one or two glam pieces.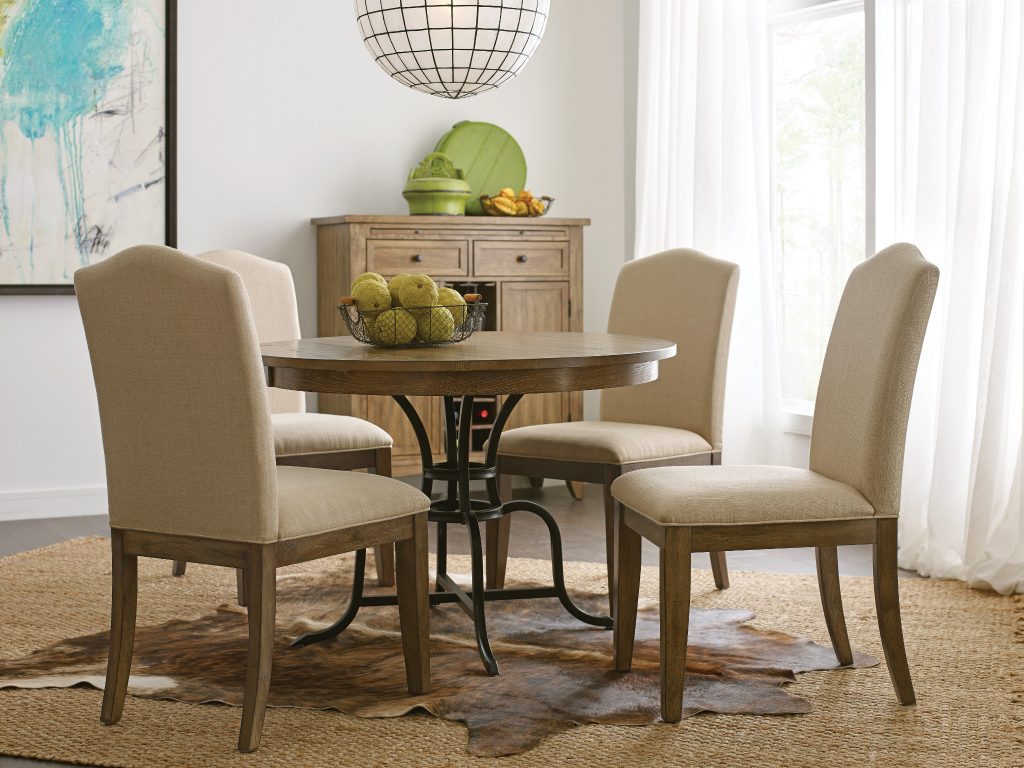 A metal and wood dining table pairs beautifully with upholstered dining chairs. A simple metal base adds a casual vibe to the typically formal look of these chairs. When you combine wood, metal and fabric the overall result is a rich layered look.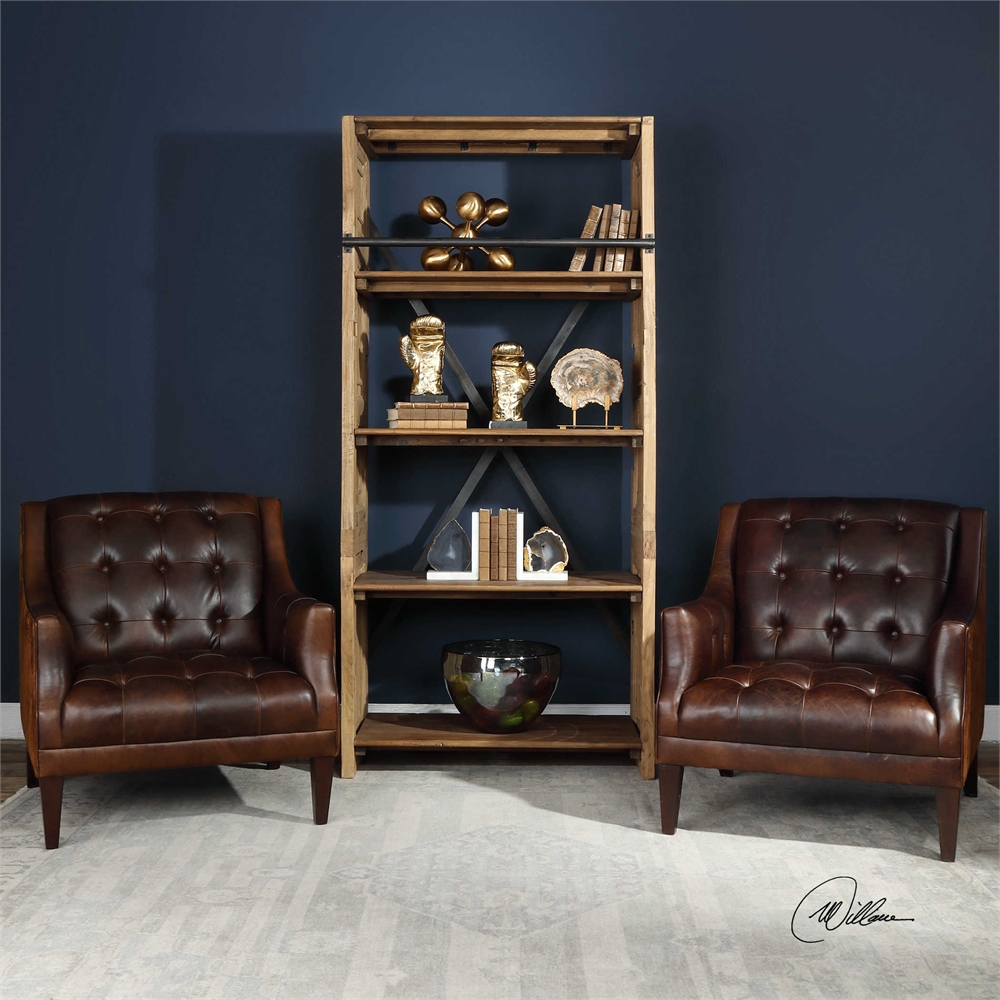 Use a metal and wood etagere to add style to a conversation area. Placed between two leather chairs this piece adds amazing texture and draws the eye up, adding height to the space. It also provides a place for stylish storage and accessories. Soften the look with pillows and a cozy throw.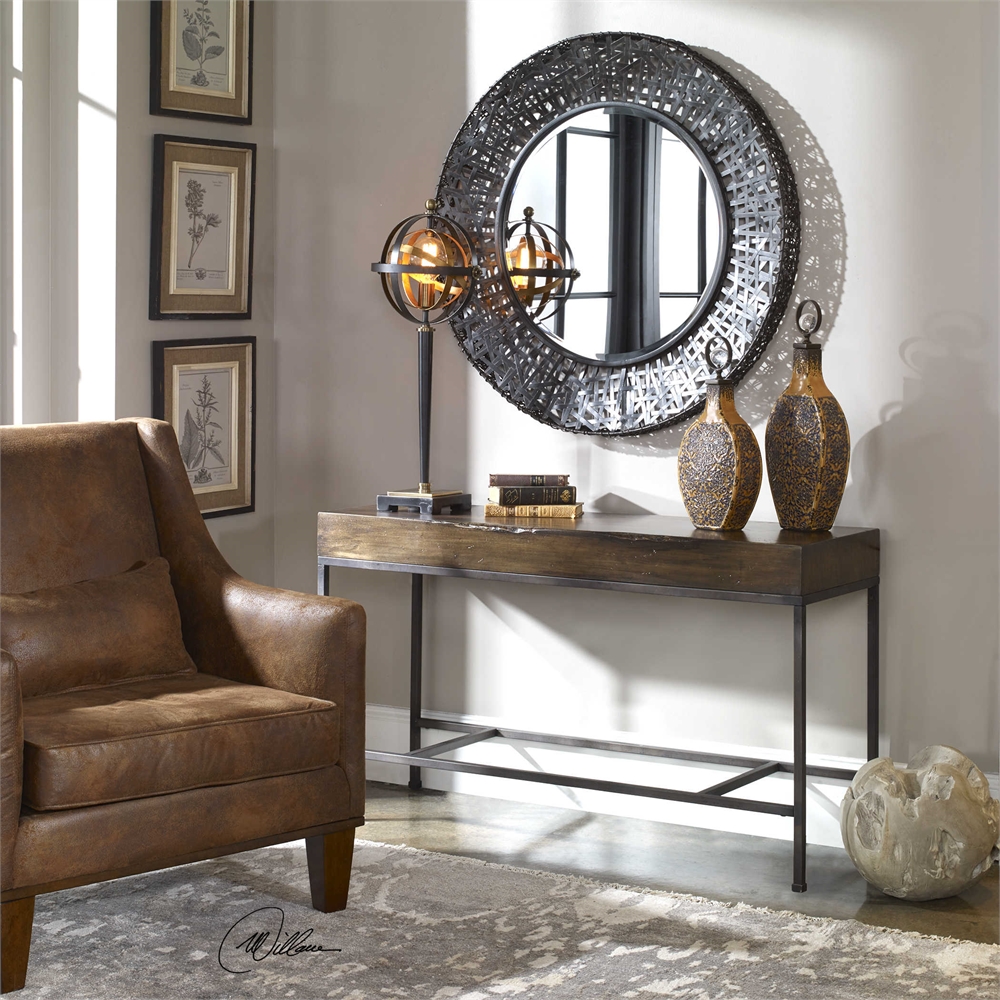 Use a small console to fill in an empty wall and add some major style. This piece is sized just right for even the smallest of spaces and airy enough that it doesn't take up too much visual space. Tuck it into a corner or behind a sofa to add just a dose of metal and wood to your living room.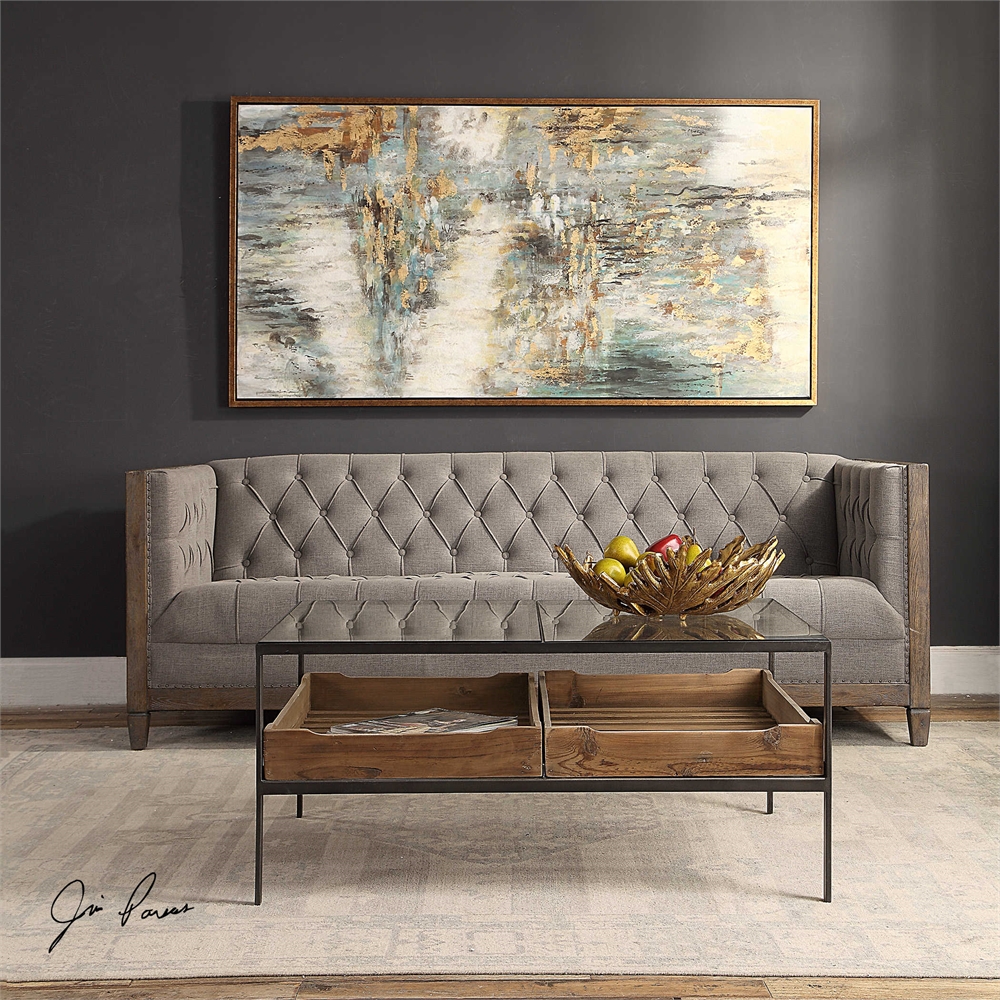 Give your formal sofa an edge with a metal and wood coffee table. The addition of glass gives this piece a sleek touch. The straightforward style of this table is the perfect companion to a sofa with so many intricate details.
Do you want to try this look in your home? We can make it happen. Meet with one of our interior designers to help you choose the right piece for your home and help you pull it all together.