Five Modern Ways to Use Jewel Tones
Ideas for Interior Decorating with Furniture in Chattanooga
We love it when looks from the past make a comeback. Lately, jewel tones have been making an appearance in interior design but it's not the look you might remember. Gone are the days of fussy and formal looks with jewel-inspired colors. Now it's all about modern pieces and bold design. If you love these opulent hues but aren't sure how to use them then check out some of our favorite ways to decorate with this look that is back and better than ever.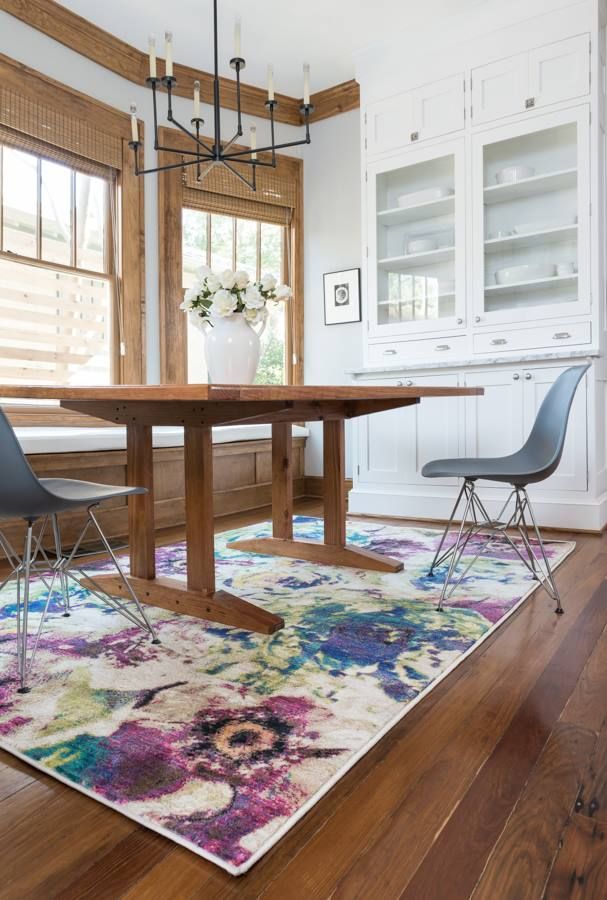 Use modern pieces. When you inject jewel tones into a space with hard edges and clean lines it adds a whole other element to the design. It brings a little whimsy and fun. Unexpected, these colors add life and personality to no-nonsense furniture.
Use unexpected fabrics. How often do you see linen in anything other than neutral?  A teal dining chair has a more modern appeal than the typical beige or white. The frayed edges of the fabric allow this look to be more casual and inviting.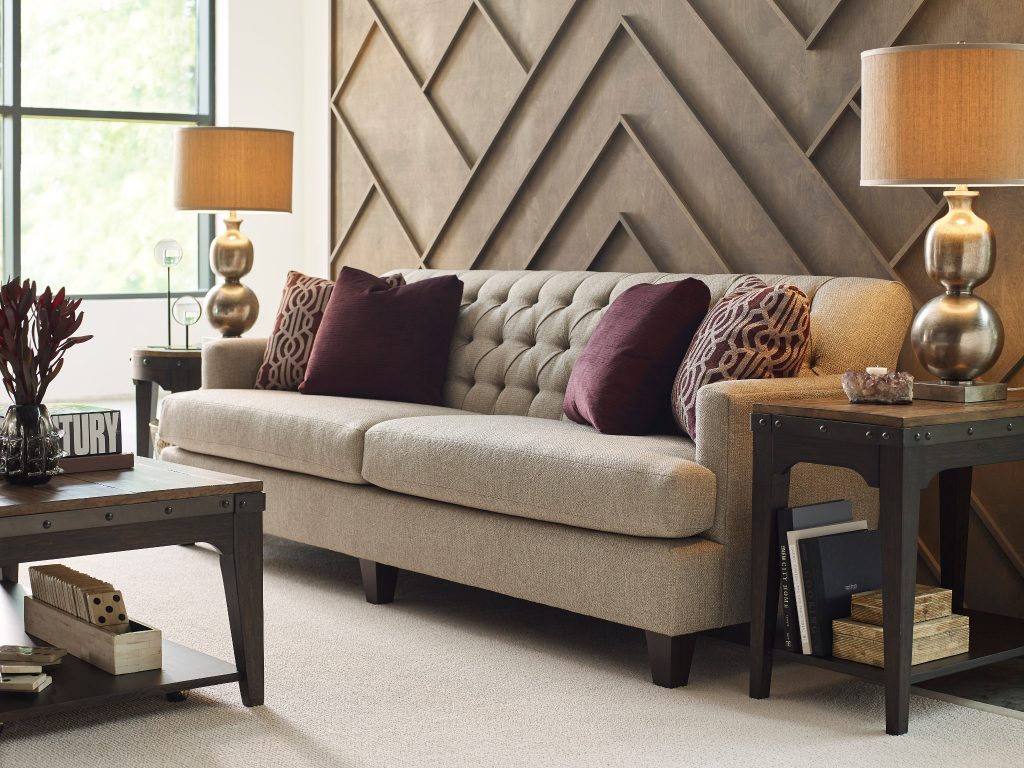 Use with dark colors for a moody vibe. The result is dramatic and chic. Jewel tones like rich plums have an edge when paired with charcoal or dark taupe. Layering in a blend of design elements such as polished metal lamps paired with industrial tables creates an overall eclectic design.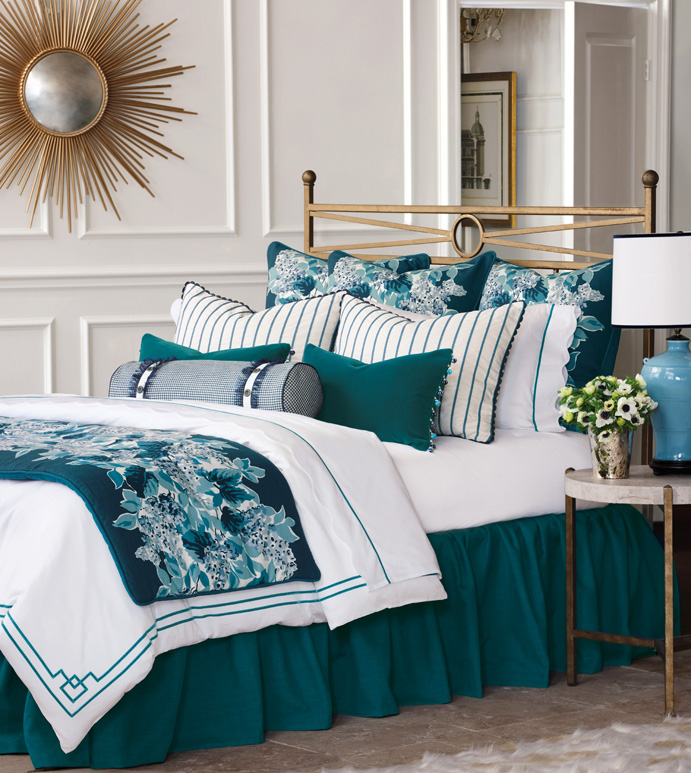 Go glam. Start with your favorite jewel-inspired hue in a luxurious fabric and pair with white for contrast. Then add gold accessories such as mirrors and framed artwork. A limited color palette tends to give these rich colors a more modern feel.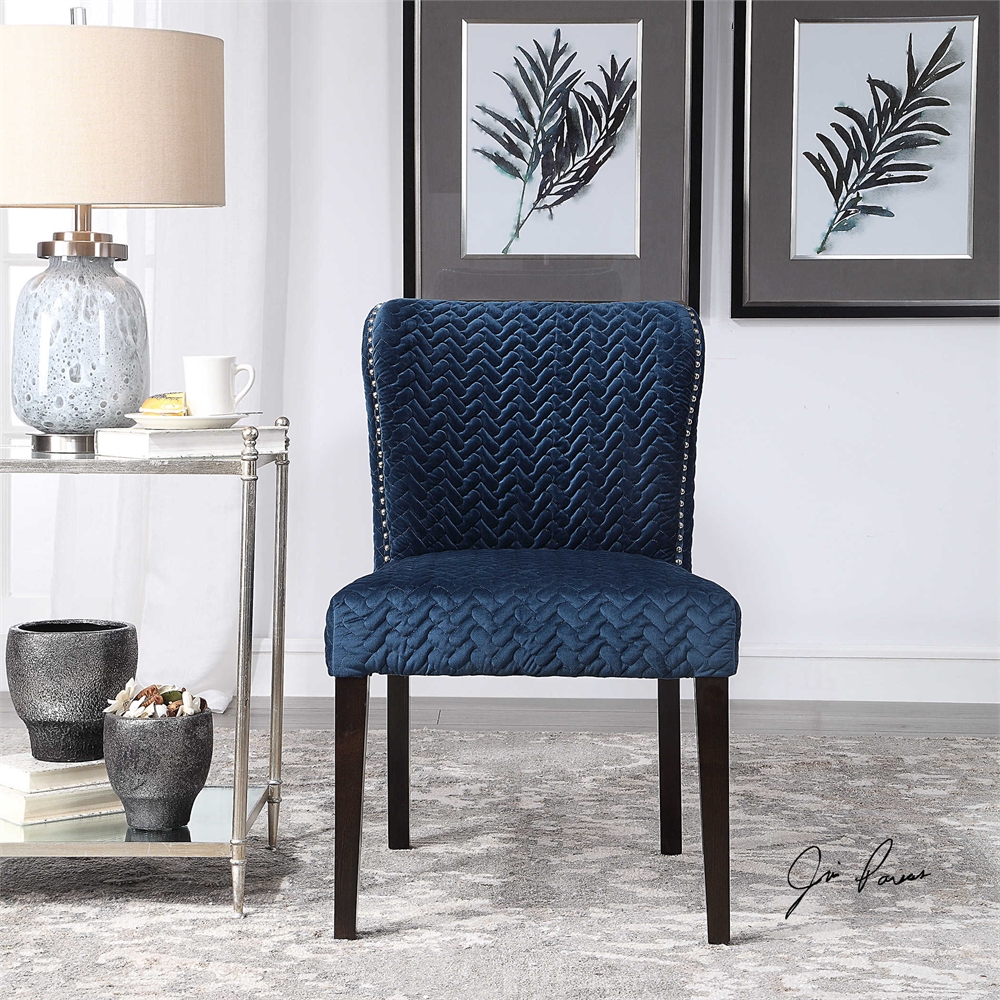 Keep it crisp with white. A saturated blue accent chair pops against white walls and creates a statement in this neutral space. Notice the lack of a pillow or throw. When creating a modern look with jewel tones there's no need to over accessorize. These colors speak for themselves.
What are your thoughts on jewel tones? If this inspired you to start using them in your home then stop by our design center where you can shop for these looks and more. We can take this trend and create a custom interior design for your home that reflects your personal style.