Elements of Traditional Design
Traditional design has always been a popular type of decorating. With strong roots in the past, this style has a timeless look with the ability to adapt over the years. When you decorate with traditional style, your home can evolve as you collect pieces. Here are some key elements of traditional design that make it so enduring.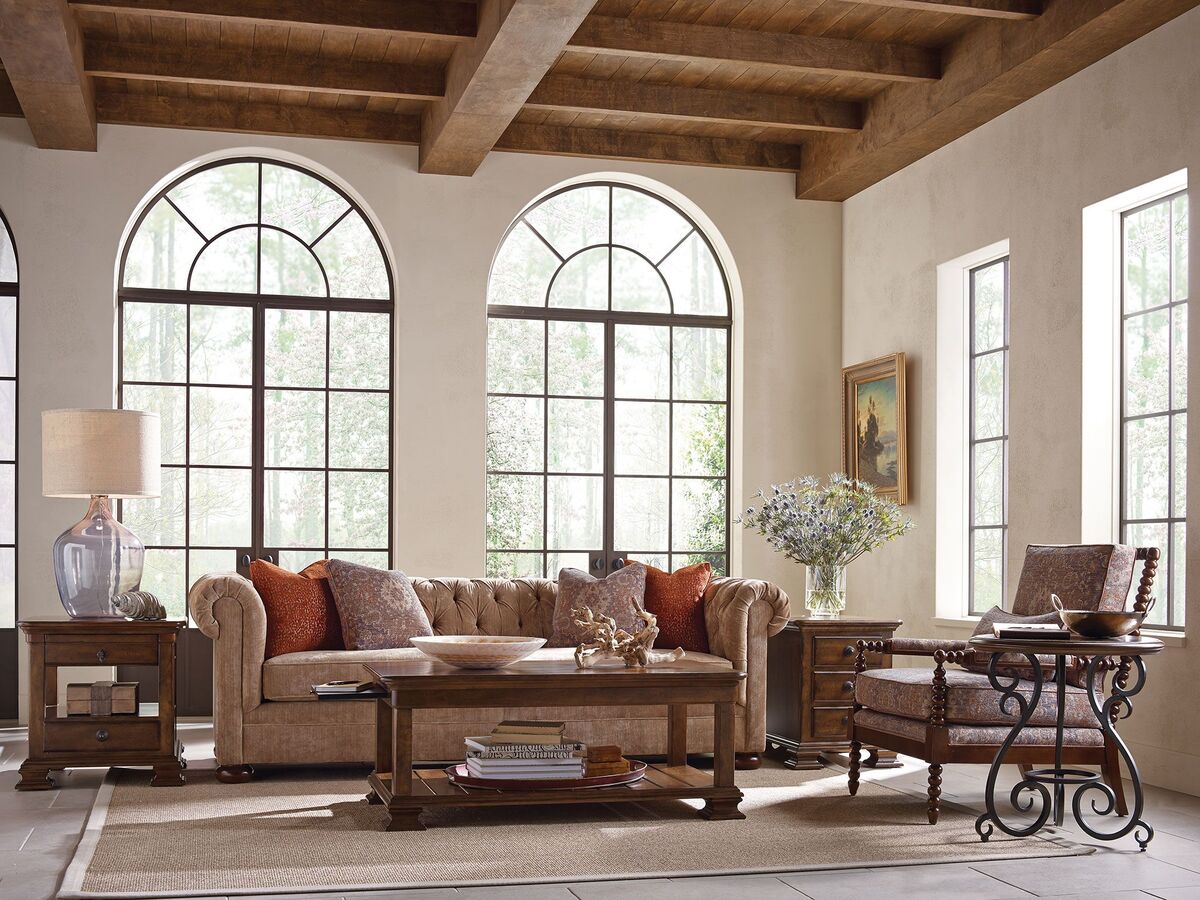 Traditional decorating has staying power. Thanks to tried-and-true designs traditional style will add a sense of history with pieces that outlast any trend. Details such as tufted upholstery and scrolled iron will stand the test of time.
It embraces color and pattern. A backdrop of classic furniture textiles that are rich in color and pattern only adds to the depth of the design. For example, this classic pagoda pattern pairs with a uniform diamond print to bring life to this bedroom. This space is bright and lively with an elegant look.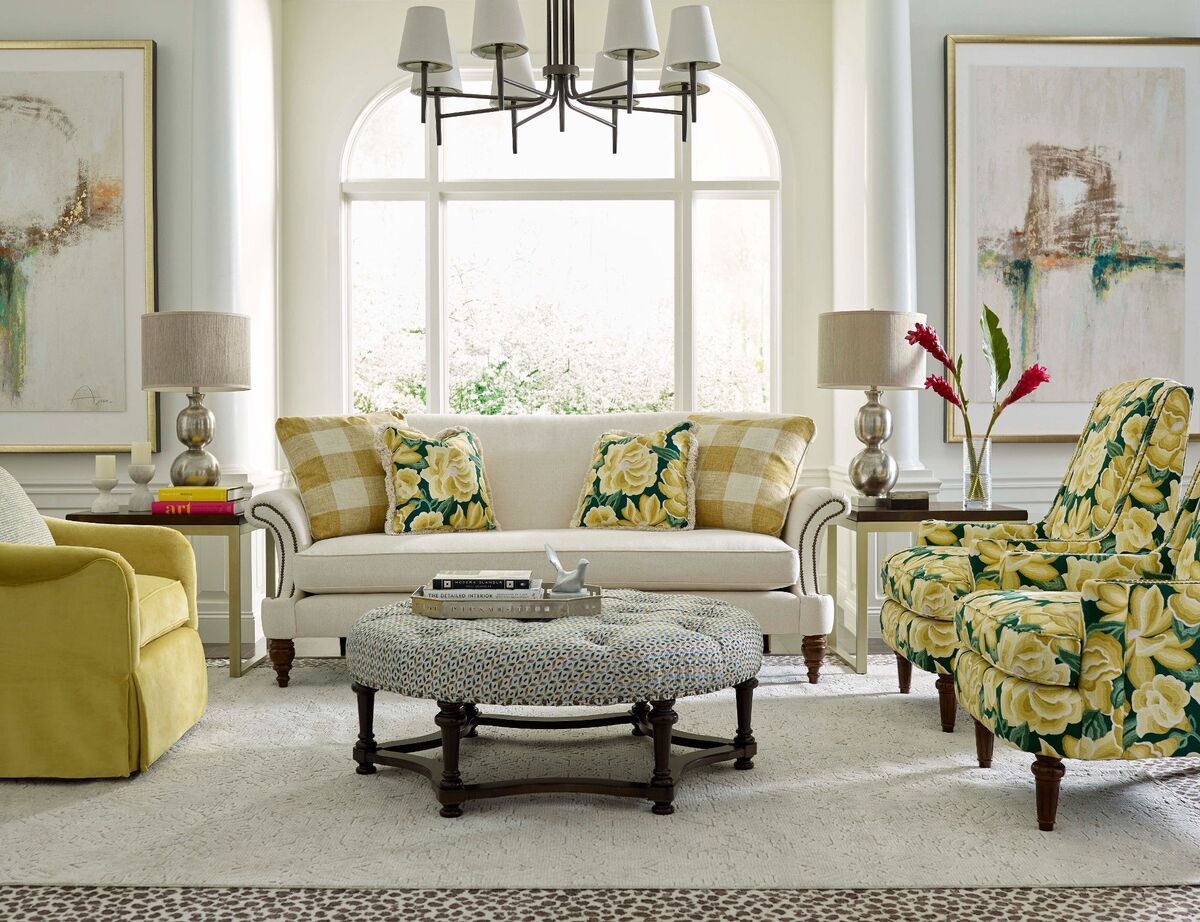 It makes use of classic design. Traditional spaces may use vintage or heirloom pieces, but you will also see the use of replications. Either way, time-honored styles such as Chippendale chairs, wing-style seating, and chesterfield sofas give a space a nod to the past.
It incorporates dark wood finishes. The result is that these spaces tend to have a warm feel. Intricate details such as carved edges on cabinets and ornate legs on tables are showcased in these rich stains giving them a stately and refined look.
Decorating your home in a traditional style is all about incorporating the right elements. Whether you fill your home with this style or mix it with modern or eclectic pieces, this is a look that will endure for years to come. Get these looks and more by shopping in our showroom or meeting with our design staff for an in-home consultation.