Decorate with Leather to Update Your Home
Decorate with leather for one of the easiest ways to incorporate fresh style into your home. It can, however, be intimidating due to the nature of this natural material. You might have concerns about matching the leather with other pieces or knowing how much to use in the space. Don't worry because there are so many ways to use this stylish decorating staple, so it doesn't have to be complicated. Here are some fun ways to work this look into your home and instantly update any space.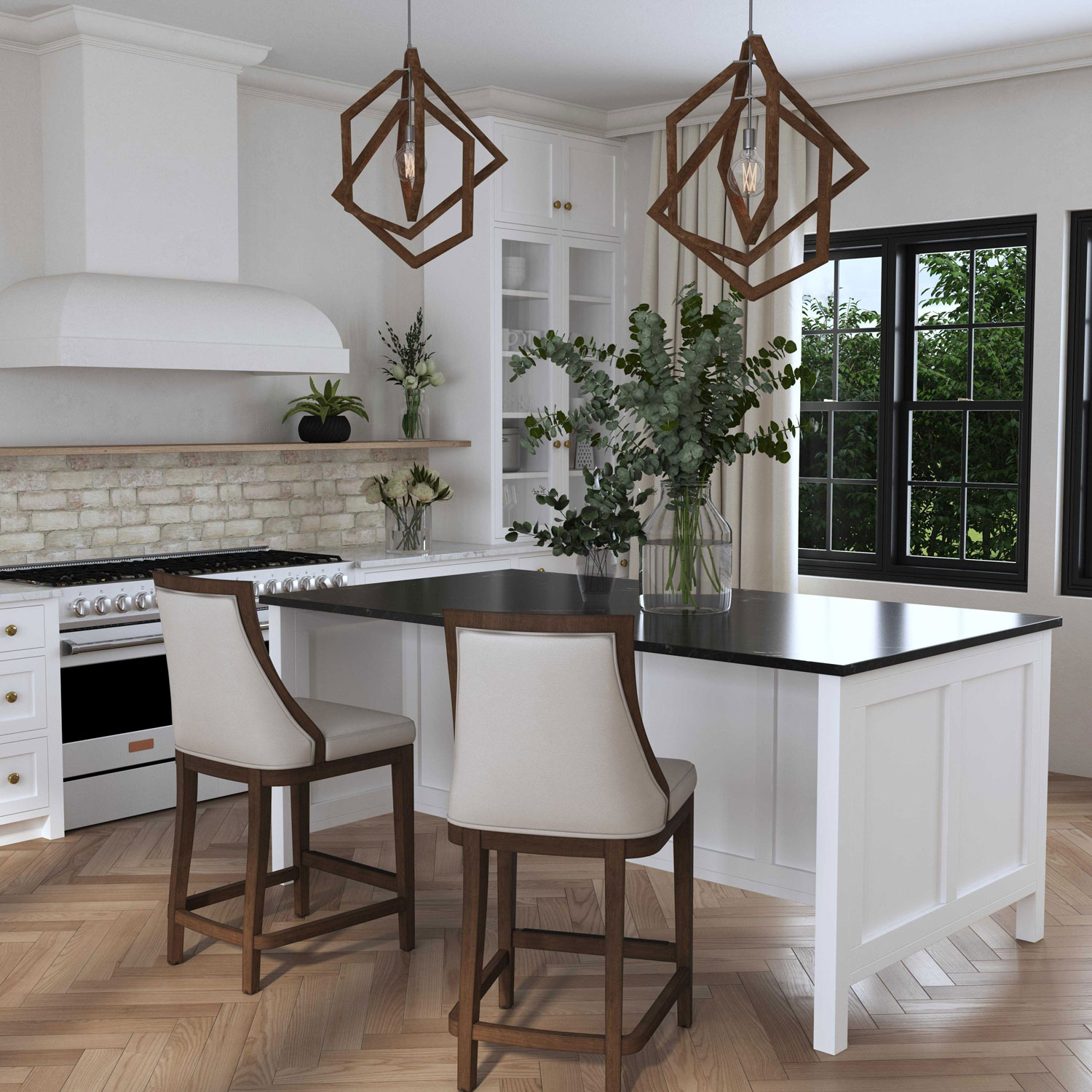 You may think the kitchen is the last space to add leather to — but think again. The kitchen is the perfect place to use this easy-to-clean material. Whether it's stools, like the Purcell stools, at the island or chairs at your breakfast nook, leather adds a texture not often found in this utilitarian space.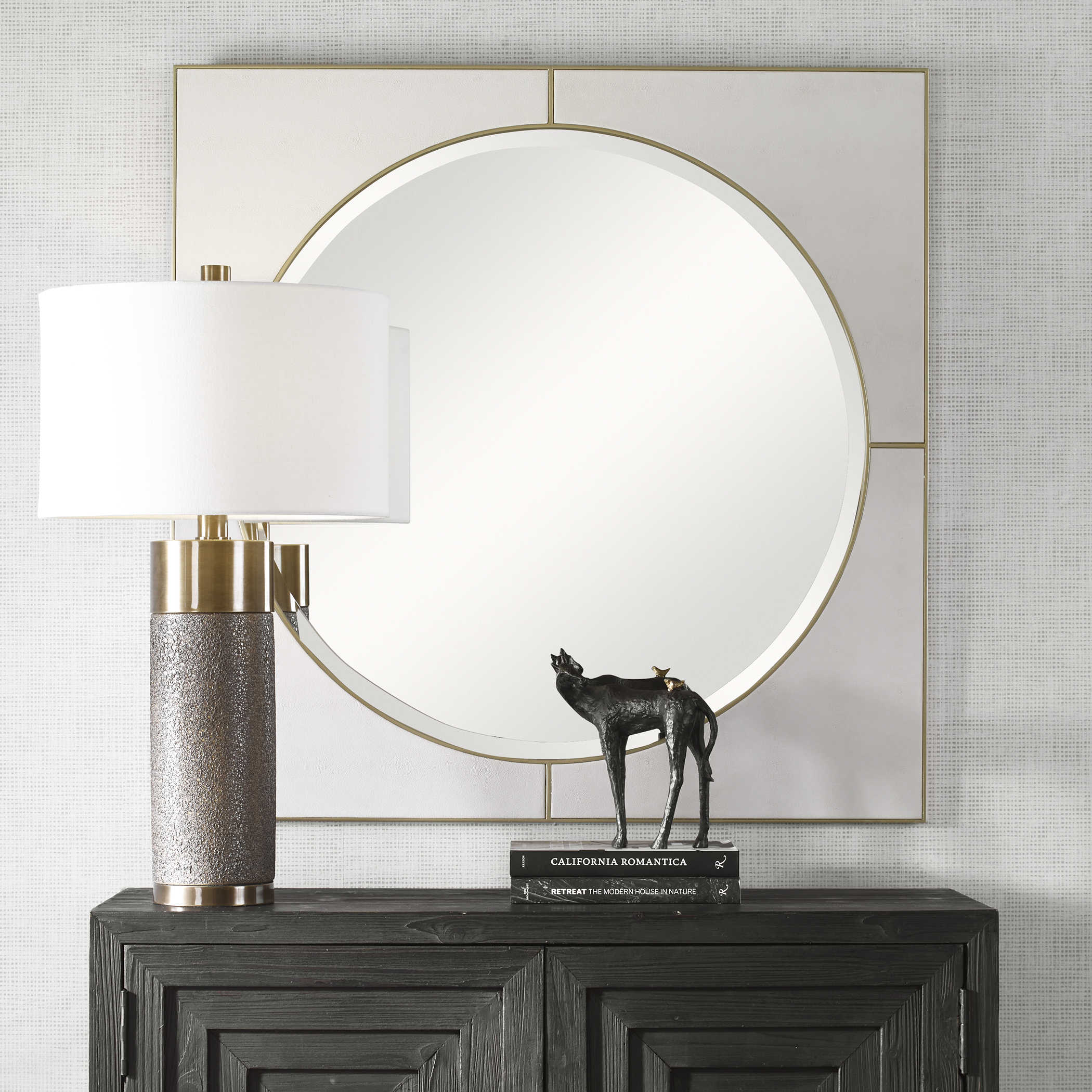 Add leather to your walls. It's often the last place you expect to see it — making it a fun and stylish way to use it. Look for accessories that incorporate leather in new ways, such as the Cyprus mirror, for a unique look. Faux leather encased in a gold frame becomes functional artwork.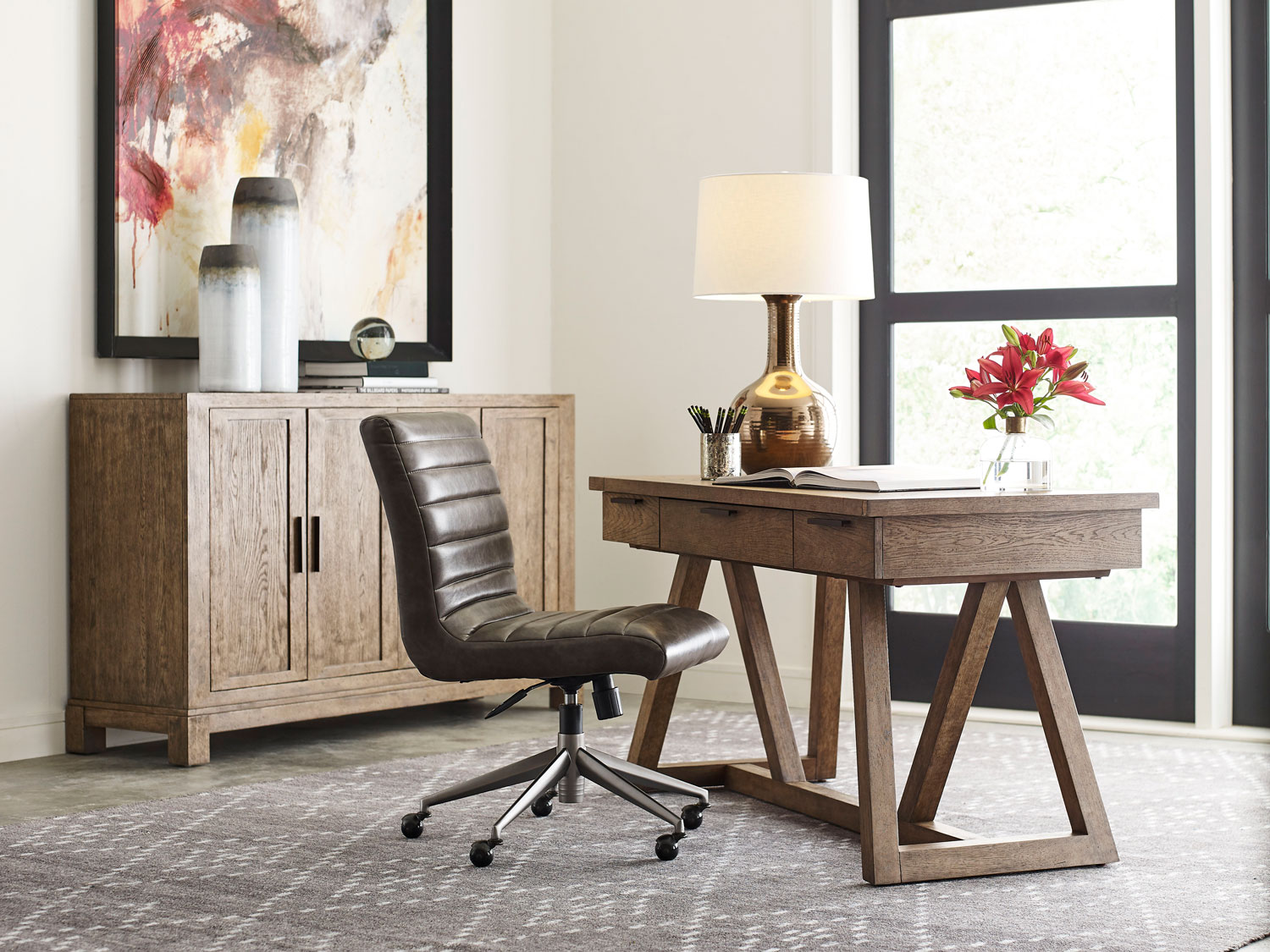 Elevate your home office with a leather desk chair. This contrast in materials adds interest and creates designer style. Plus, a comfortable leather chair can withstand lots of use and still look amazing, if not even better, over time.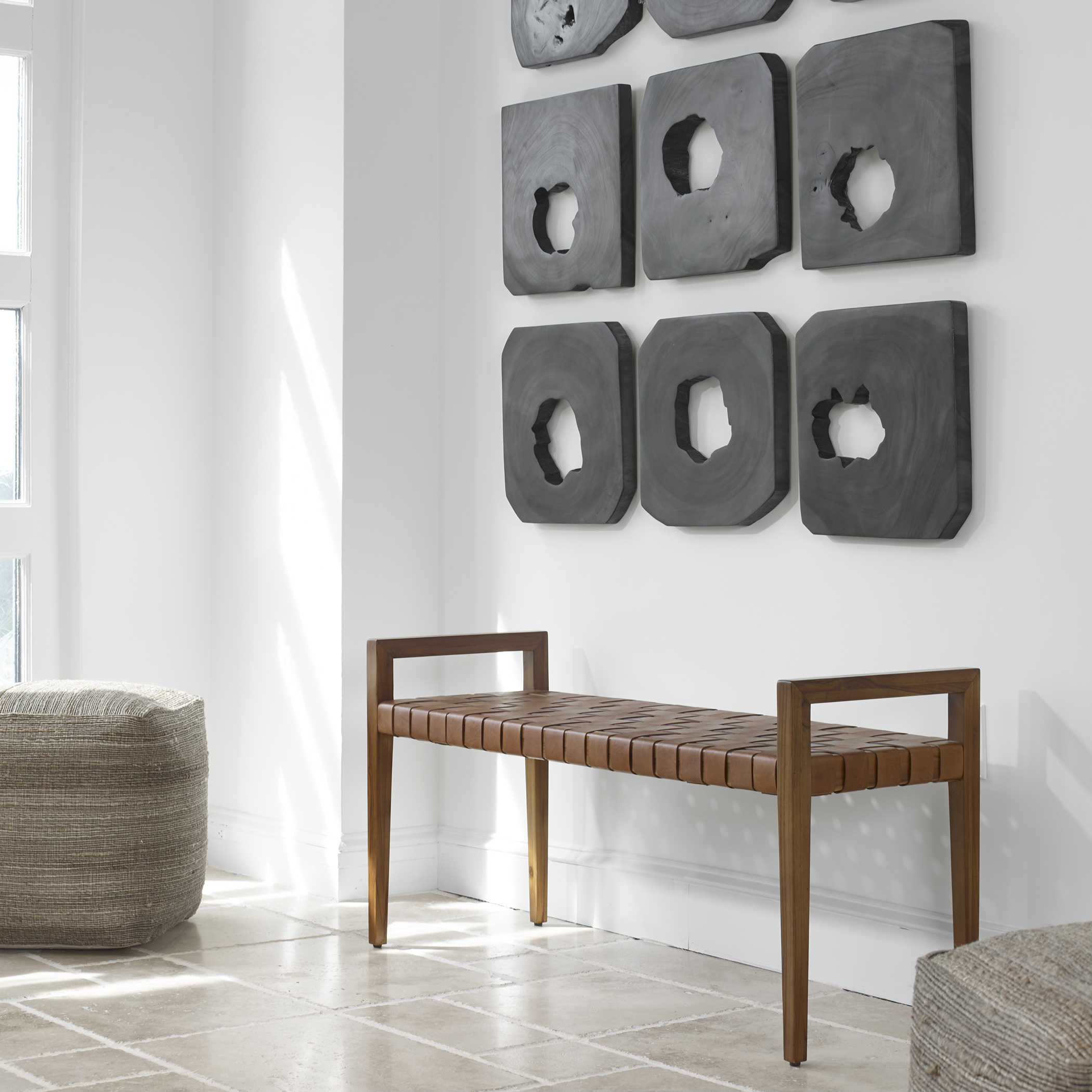 A leather bench is one of those pieces that serves many purposes and is so fun to decorate with. Place it on a blank wall then hang some interesting artwork. Use it at the foot of the bed or as seating in your dining space. A leather bench, like the Plait, can add style, texture, and extra seating to any space.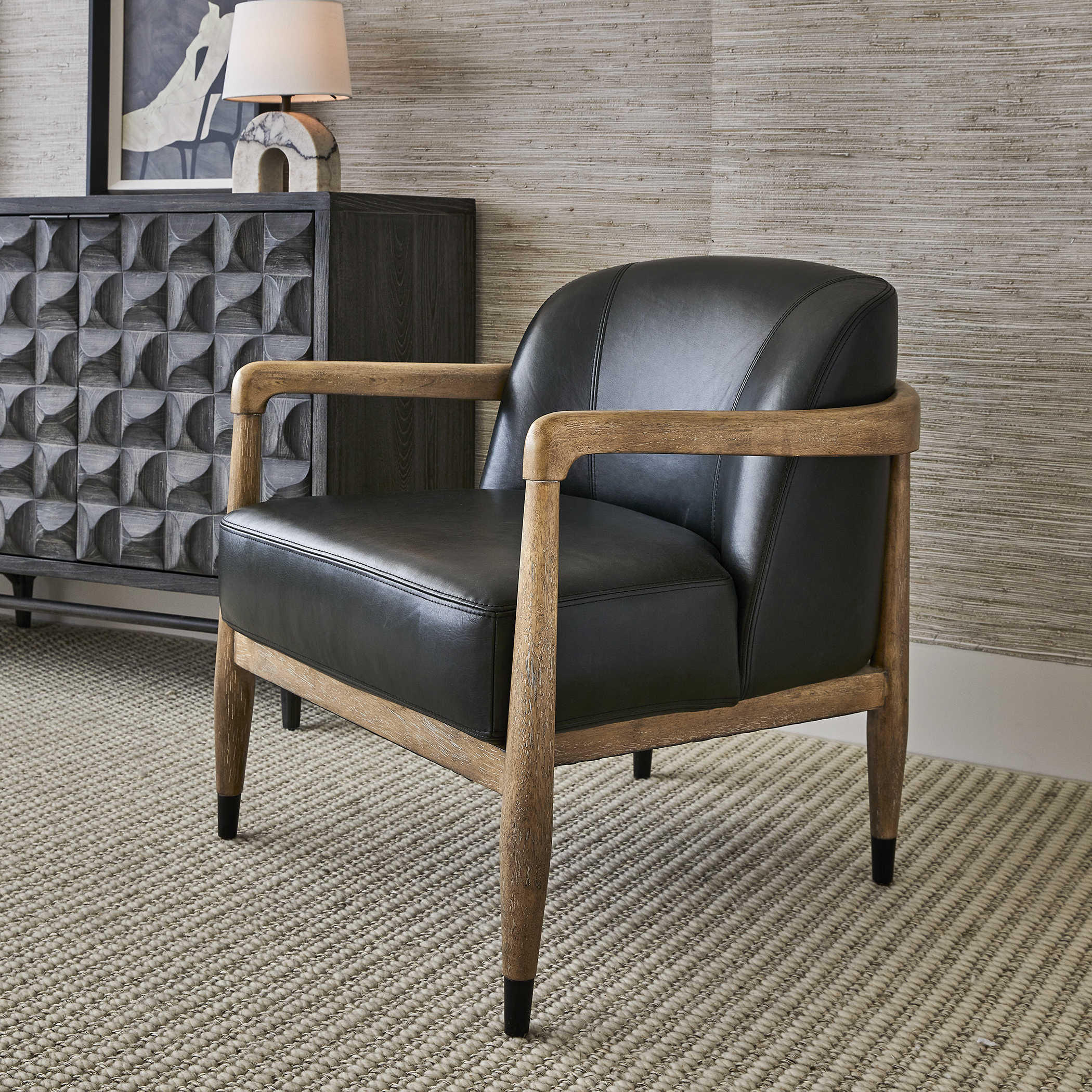 A leather accent chair will instantly elevate any space. Replace a loveseat with a pair of leather chairs to create a magazine-worthy look. When you choose a style that has a pretty wood frame, like the June, it will make a statement in your home. Plus, leather blends so easily with fabric making it a stress-free choice.
If you've never tried decorating with leather, what are you waiting for? This timeless and natural material can be used in so many ways to give your home a fresh, updated look. Shop our showroom to see all of these pieces and more.